Homemade Peppermint Patties recipe made so easy with only 4-Ingredients. An all-natural, no-bake peppermint patty with simple ingredients plus all that peppermint chocolate flavor you love and can't stop eating. (Gluten Free, Dairy Free & Vegan)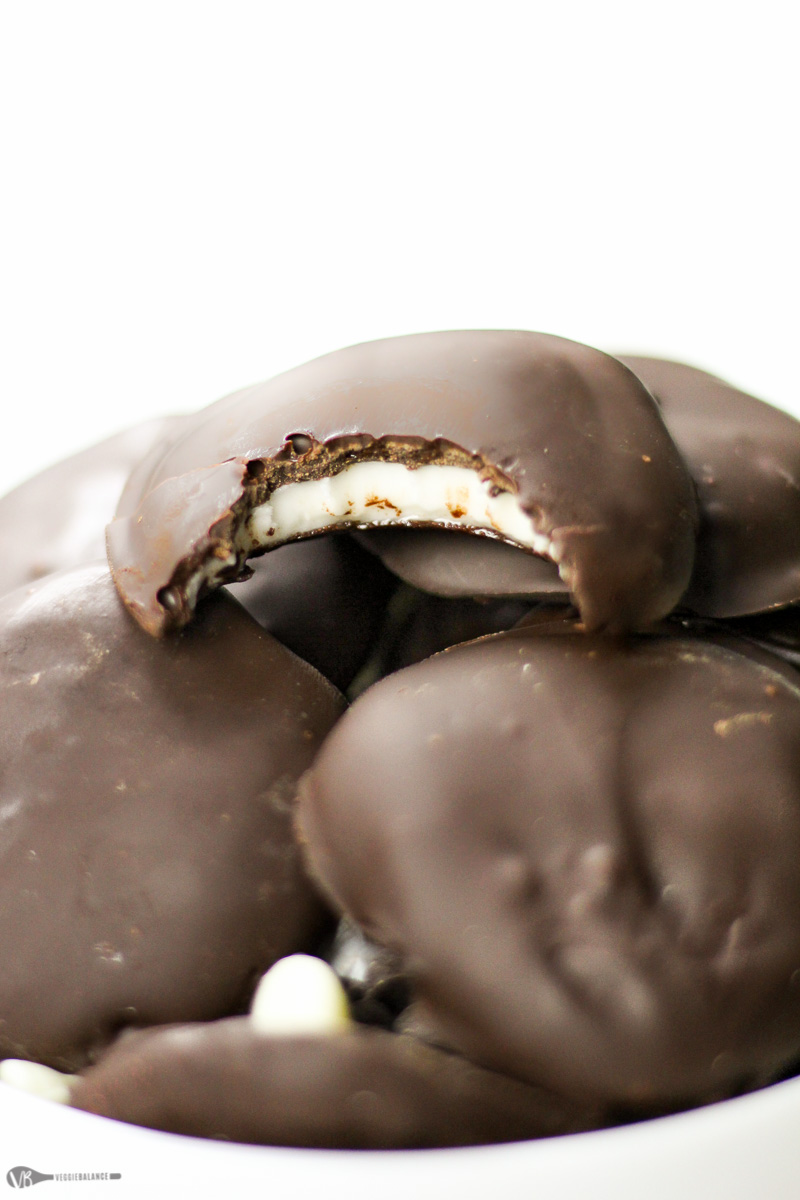 Homemade Peppermint Patties Recipe
Pin it to your Gluten-Free Desserts

 

board to SAVE it for later!
Follow Veggie Balance for more great tips, ideas and recipes!
---
Confessing that peppermint patties are an absolute obsession of mine would be an understatement. I absolutely love anything and everything with peppermint.
So to say these are a holiday treat made around this time of year . . . who am I kidding? I'm making these peppermint patties year-round for the rest of my life. // I kid you not.
I have no control when it comes to peppermint patties; I eat them until I am sick to my stomach. Every single time.
There is a reason I never buy them, and there is a reason I should not have taught myself how to make these peppermint patties–a very good reason. But we will not dwell on my lack of self-control. Instead, let's focus on this deliciousness.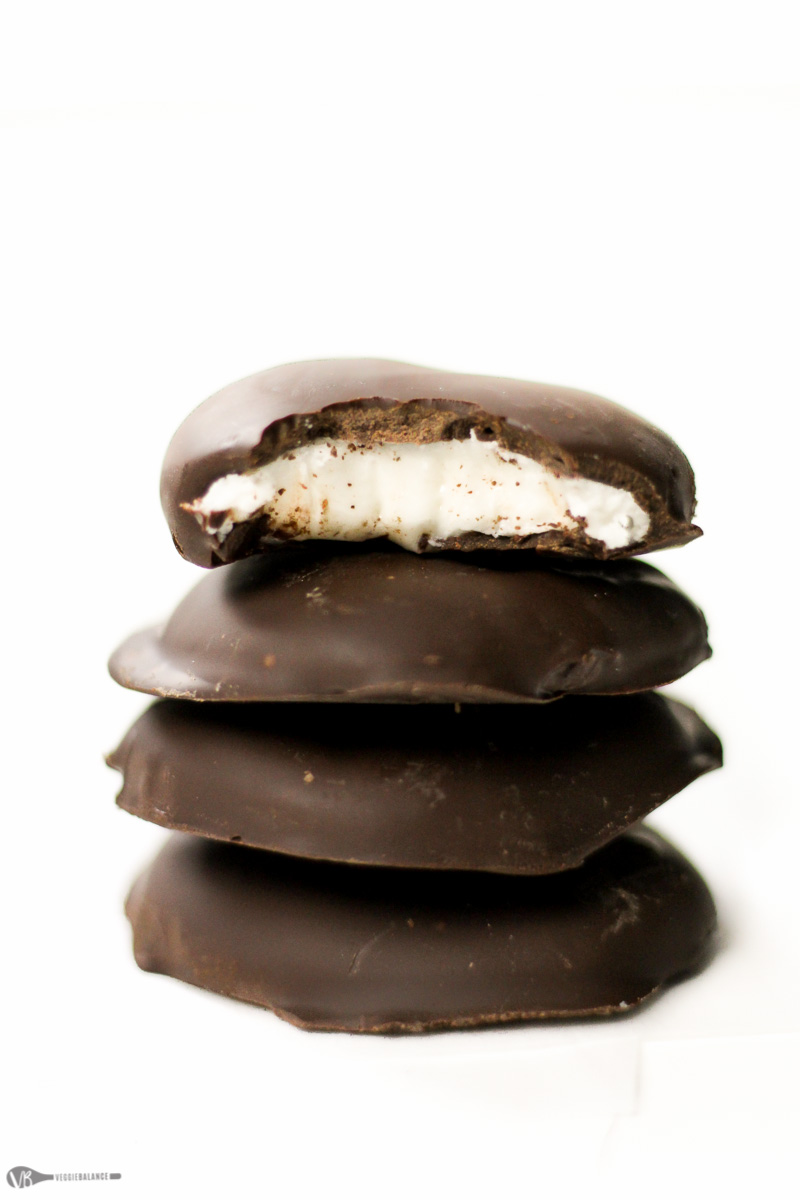 Since returning from holiday my attention span . . . well, it has been pretty non-existent.
Like, the fact I wrote that sentence two days ago and, who knows what distracted me, but I'm back here two days later to finish this post.
Before my brain took me who knows where, these peppermint patties came into existence after I quickly saw a video while scrolling through Facebook. //  In another failed attempt of working. That recipe however had a can of condensed milk, and I wasn't really feeling that. (Sorry to the person who created that video; I really can't find it again to give credit!)
Cue moment to my ADD brain thinking how I could skip that canned milk and make them dairy-free, gluten-free, and vegan friendly. Before I knew it, I was in the kitchen making them.
Dangerous guys, totally dangerous to have figured out that these are so easy to make.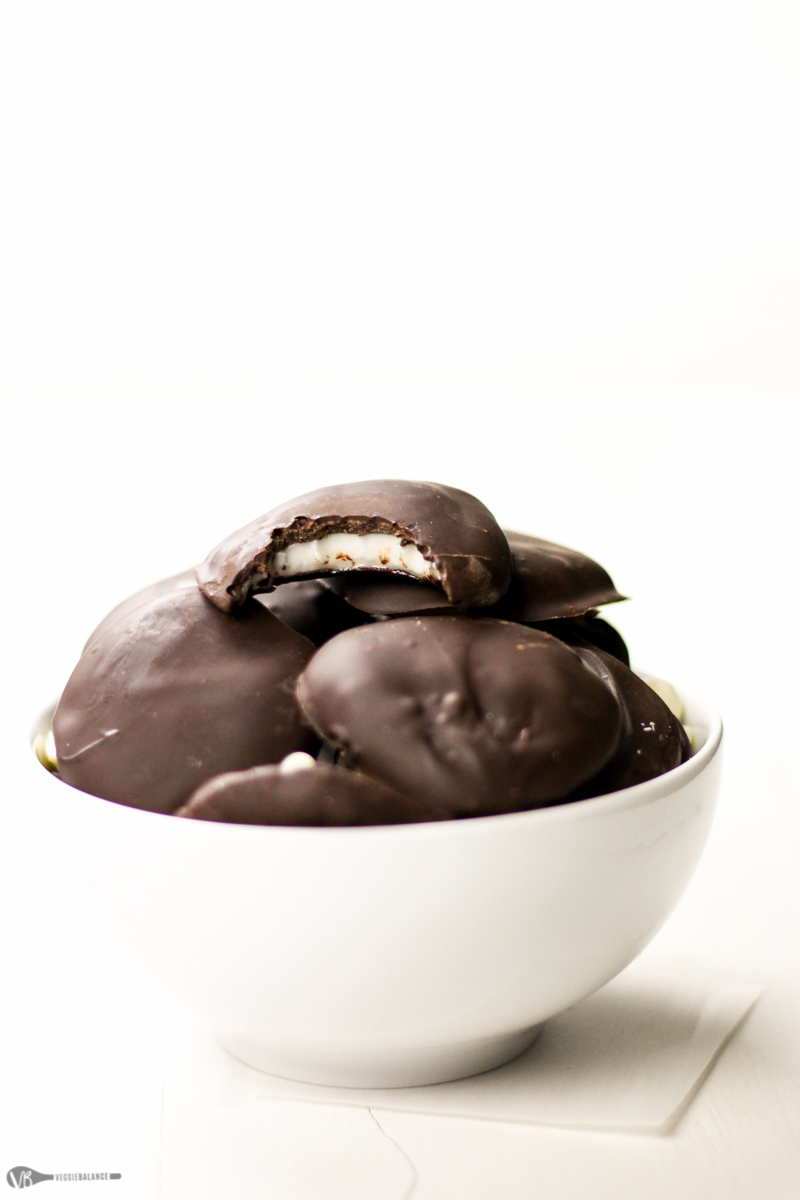 It's beginning to feel like Christmas around here, with our neighborhood trees and houses blanketed in a thick layer of snow. It's just about this time of year I get lazy. I sit under the blanket for a little bit longer than usual every morning, I binge watch just a little too many episodes on Netflix, and I bake.
I bake a lot. Or maybe chocolate covered almonds, peanut butter buckeye bars, and the like don't count as baking? You get my drift. This time of year, the sweets have my heart.
While these peppermint patties are also no-bake, this just means they also perfectly fit into my ADD mindset. Quick, simple, and totally easy to make in 30 minutes from start to finish.
That fits the bill for me to be totally head over heels in love with these peppermint-chocolatey-sweet little patties. Just another quick treat to make for the holidays (or, in my case, throughout the entire year).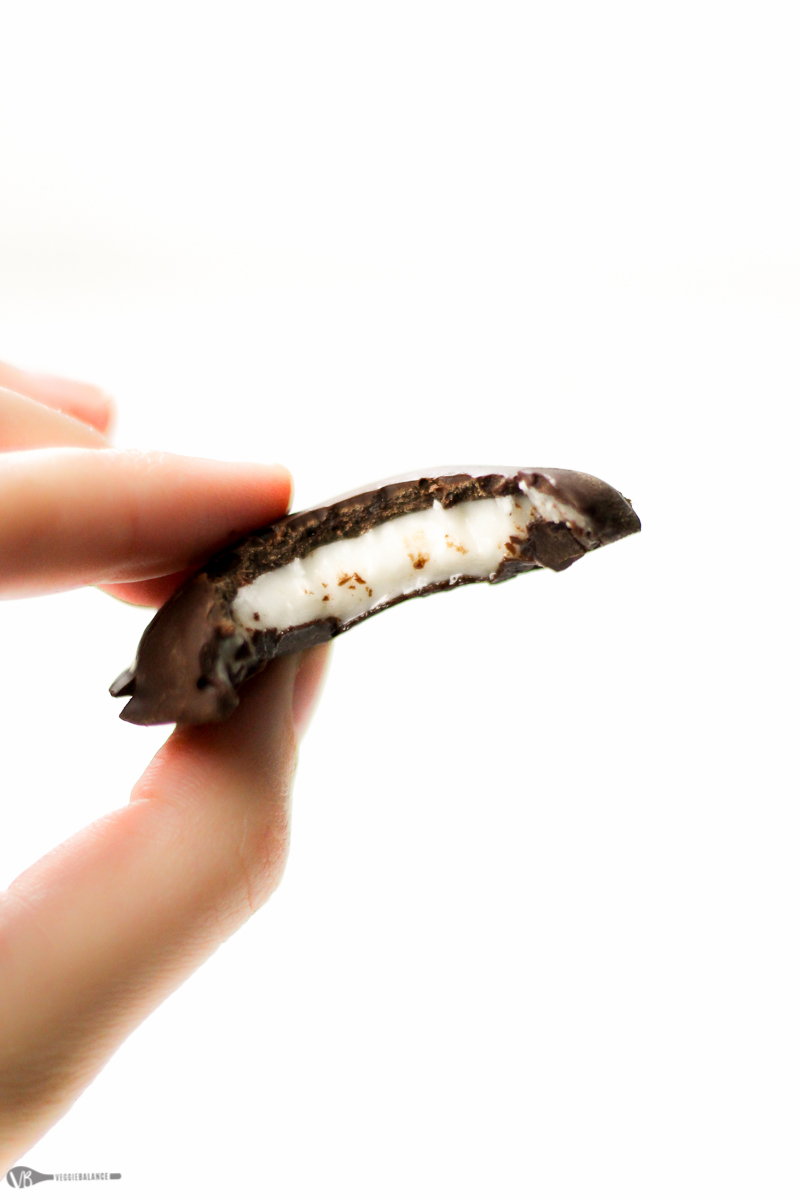 Veggie Balance
Serves 2 dozen peppermint patties
Peppermint Patties Recipe (Gluten-Free & Vegan)
Homemade Peppermint Patties recipe made so easy with only 4-Ingredients. An all-natural, no-bake peppermint patty with simple ingredients plus all that peppermint chocolate flavor you love and can't stop eating. (Gluten-Free, Dairy-Free & Vegan)
5 minPrep Time
30 minTotal Time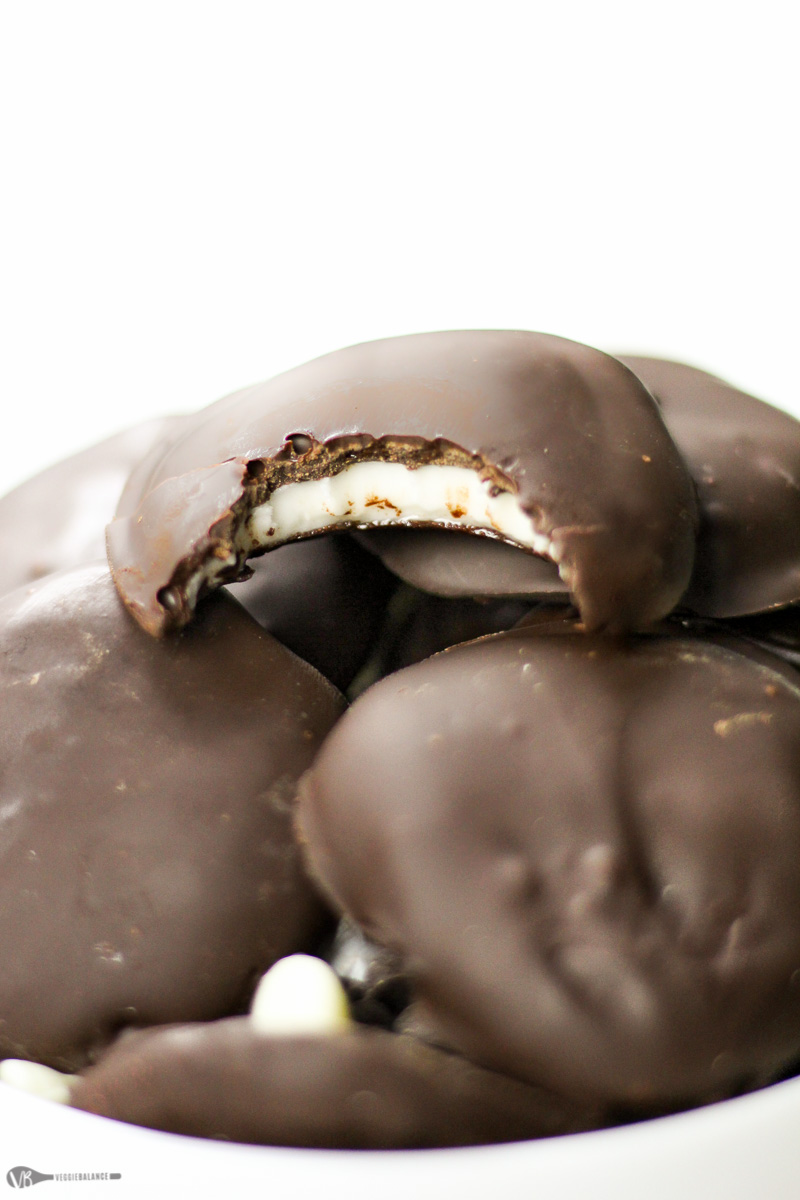 Ingredients
Instructions
Prepare large baking sheet with parchment paper.
In a large mixing bowl, pour in milk, powdered sugar, peppermint oil. Mix together until ball forms.
Tear off Tablespoon of dough, roll into small ball and press flat. Continue until all peppermint patties are formed. (SEE NOTES ) Freeze 1 hour.
In a microwave safe bowl, add chocolate chips, microwave for 30 seconds, stir, and continue this until chocolate is fully melted. (apprx 1.5 minutes)
With a fork, quickly dip peppermint patties into melted chocolate, tap onto edge of bowl to remove excess chocolate and place back onto parchment paper to allow chocolate to set.
If you want to quicken the chocolate setting, place in the freezer for 5-10 minutes.
Notes
If you want thinner patties you can quickly roll them with a rolling pan. Make sure you place parchment paper on top of patties also to avoid sticking.
6.8
You might also like some of these recipes like these easy peppermint patties: