Top 15 Awesome Entertaining Dishes compilation to make the upcoming holidays that much easier to entertain guests. with finger foods  All gluten-free, some dairy-free and vegan, but no doubt, every single dish is out of this world easy and delicious.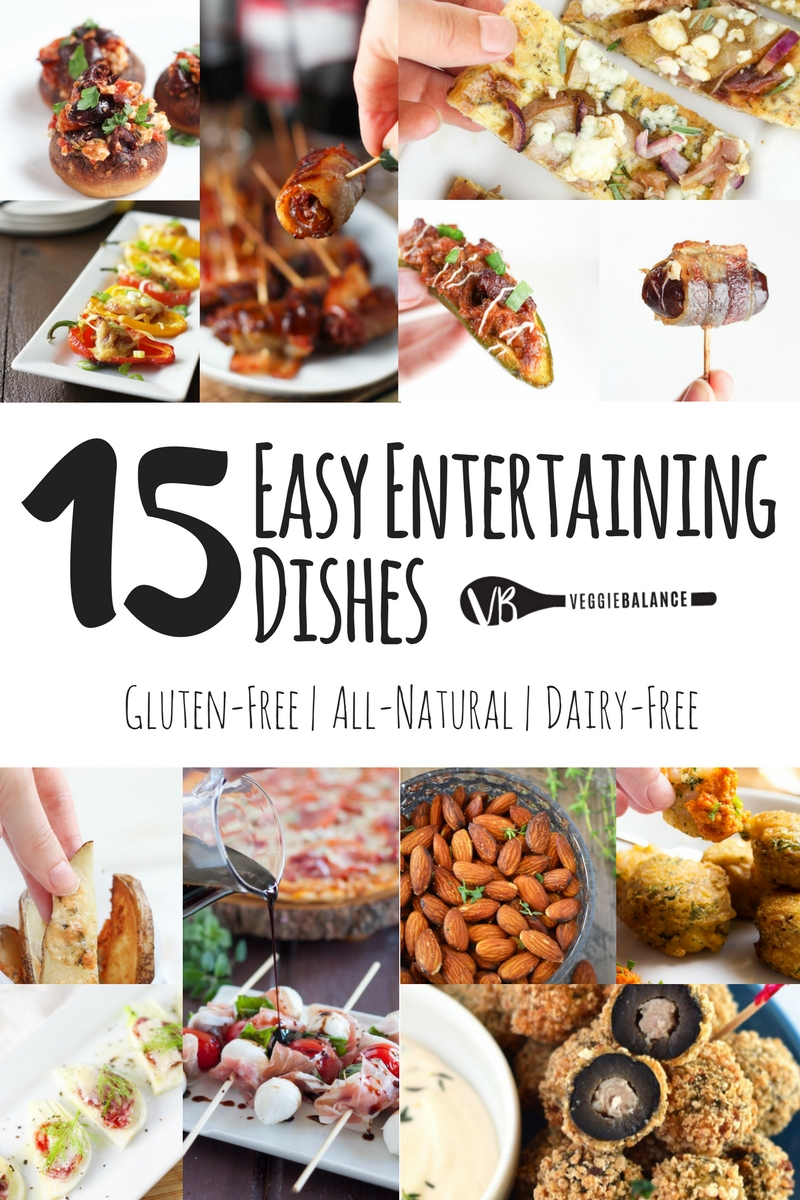 Top 15 Entertaining Dishes
Pin it to your Entertaining board to SAVE it for later!
Follow Veggie Balance for more great tips, ideas and recipes!
---
Pork Stuffed Jalapeños Peppers recipe made with just 3-Ingredients! Take your entertaining to the next level this season with BBQ pulled pork and creamy cream cheese stuffed in spicy jalapeños. There won't be any left by the end of the night. {Gluten-Free, Dairy-Free}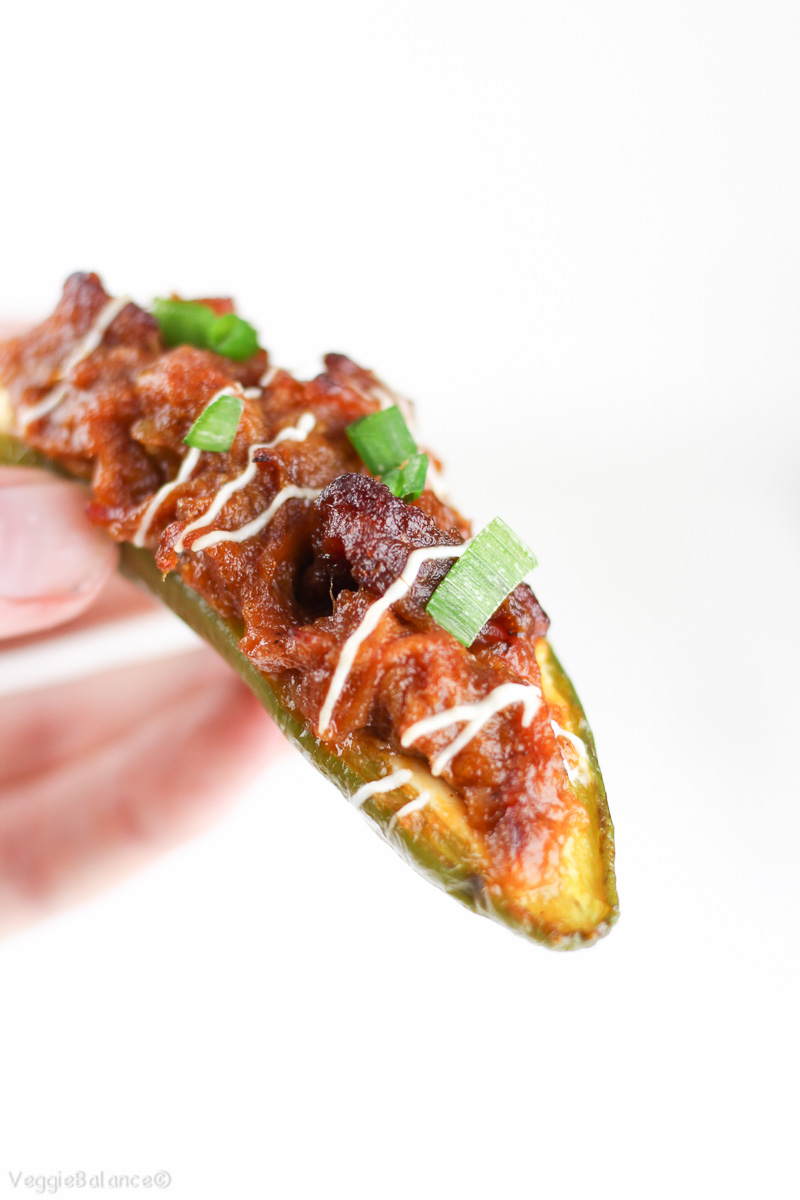 Click Here for Stuffed Jalapenos with Pulled Pork Recipe
---
These Quick and Easy Pepper Jack Peppers are stuffed with sausage and are perfect for those finger food days.  {Gluten-Free}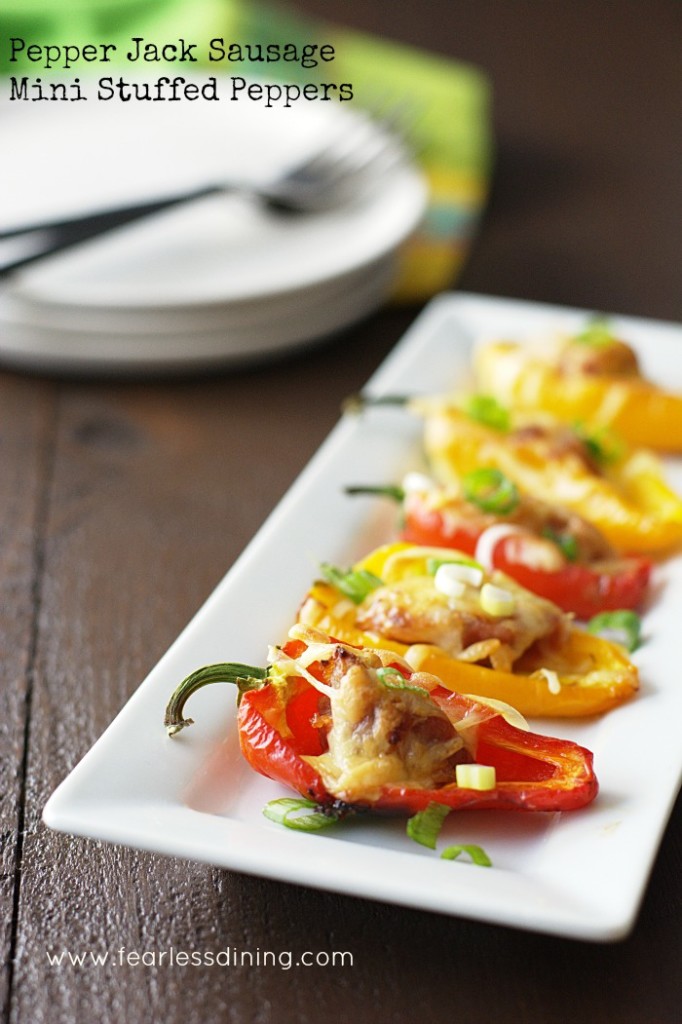 Click Here for Pepper Jack Mini Stuffed Peppers Recipe by Fearless Dining
---
Thinly sliced fennel topped with salami and parmesan cheese for those quick and easy appetizer to impress! {Gluten-Free}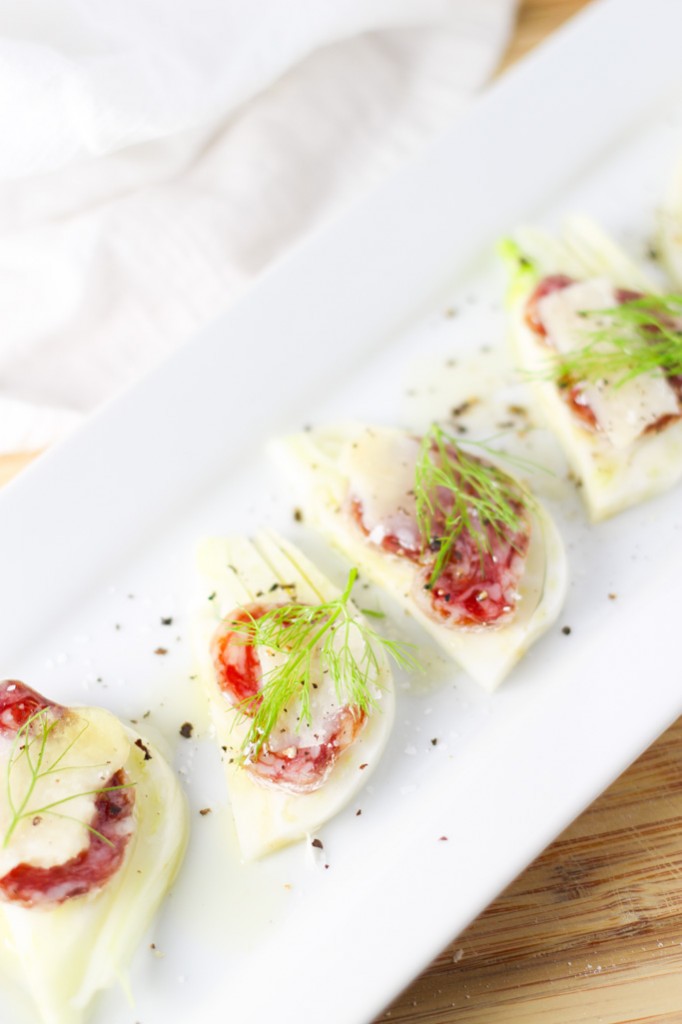 Click Here for Fennel and Salami Bites Recipe by Platings and Pairings
---
Low-Carb Pizza Recipe with sweet pears, salty prosciutto, red onion and tangy balsamic vinegar. Entirely gluten-free crust and sure to wow your guests who'll keep asking for more. {Gluten-Free}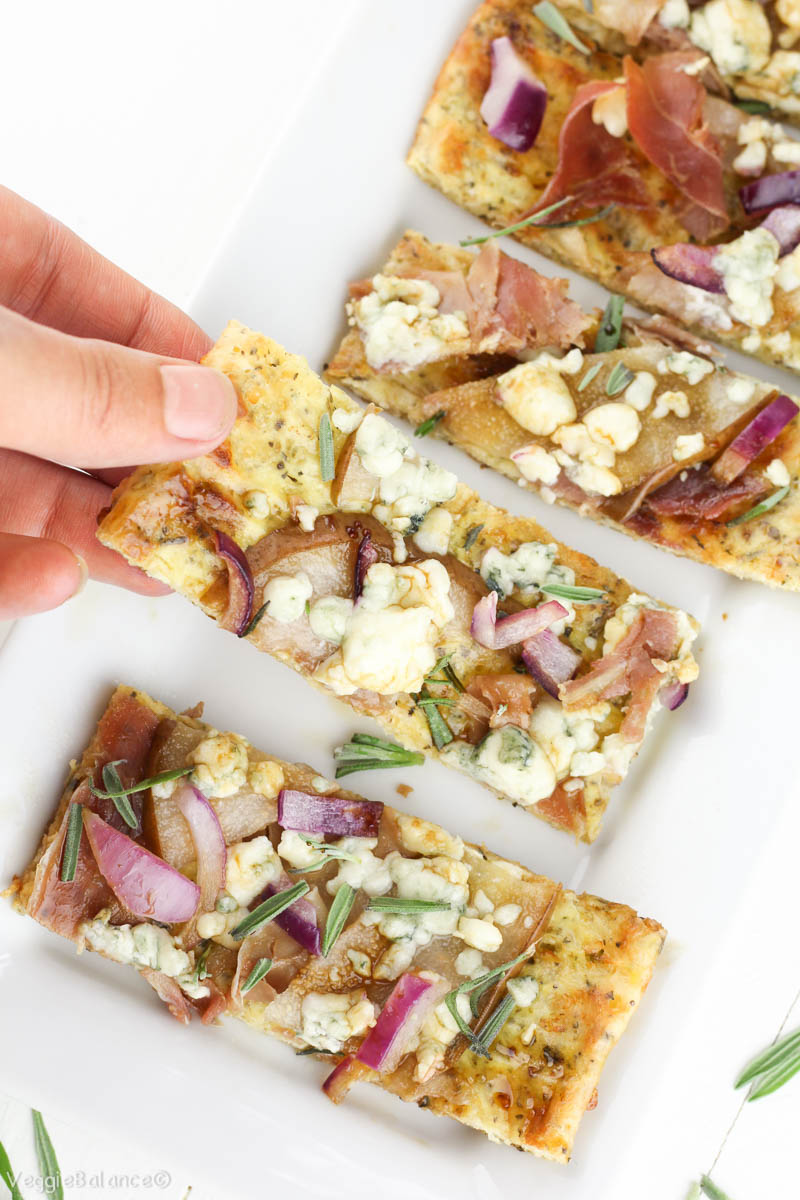 Click Here for Low-Carb Pear & Prosciutto Pizza Recipe
---
Black Olives stuffed with Italian sausage, rolled in gluten-free bread crumbs and fried to crispy perfection! A delicious garlic thyme aioli dip is made to dip those crispy fried olives in for that perfect appetizer. {Gluten-free, Dairy-free}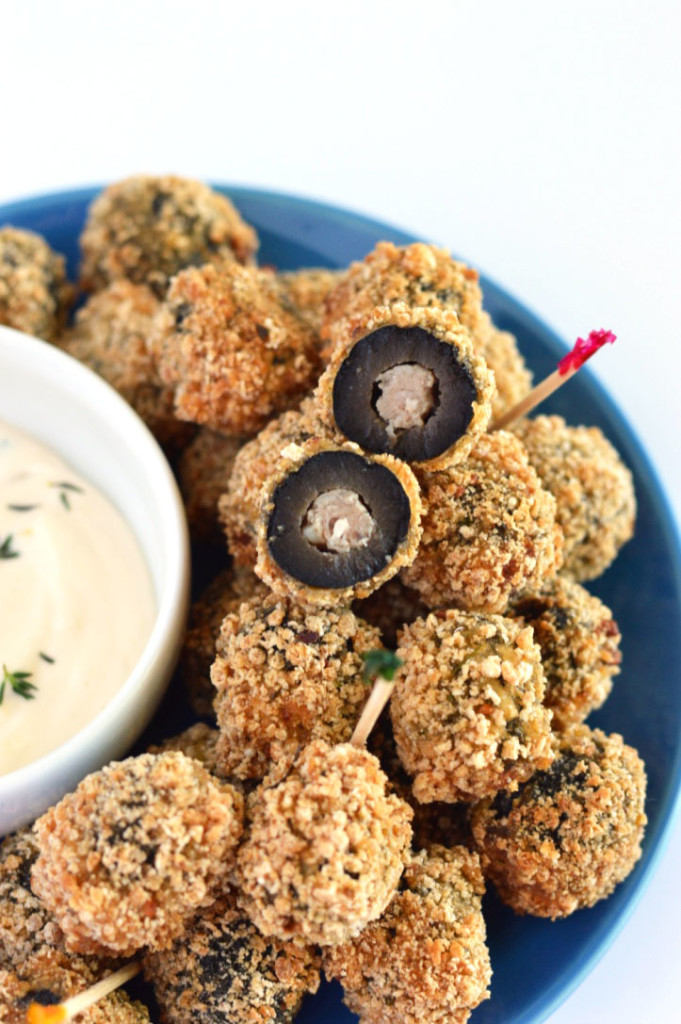 Click Here for Sausage Stuffed Olives Recipe by What the Fork Food Blog
---
Stuffed Mushrooms recipe with Feta, Roasted Tomatoes, and Kalamata Olives. It's an earthy, hearty flavor combo that will make your taste buds sing. So easy to make with just 6 natural ingredients, you'll have these healthy stuffed mushrooms in no time. {Gluten-Free}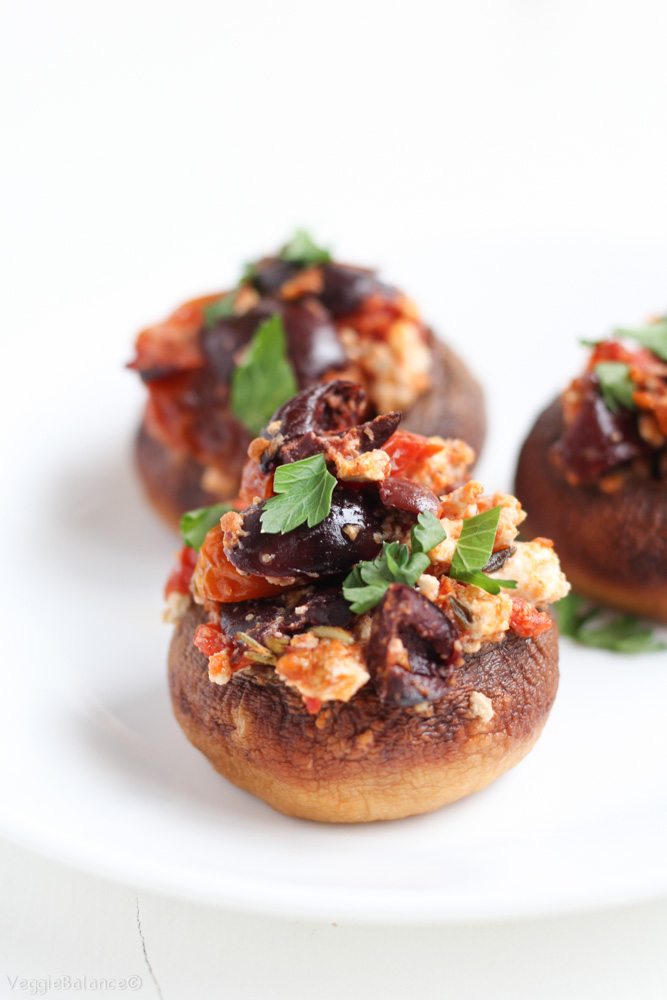 Click Here for the Stuffed Mushrooms with Feta and Roasted Tomatoes Recipe
---
Simple and Easy Ingredients placed onto skewers = THE EASIEST APPETIZER EVER. Especially when it includes these Easy Italian Salad Skewers. {Gluten-Free}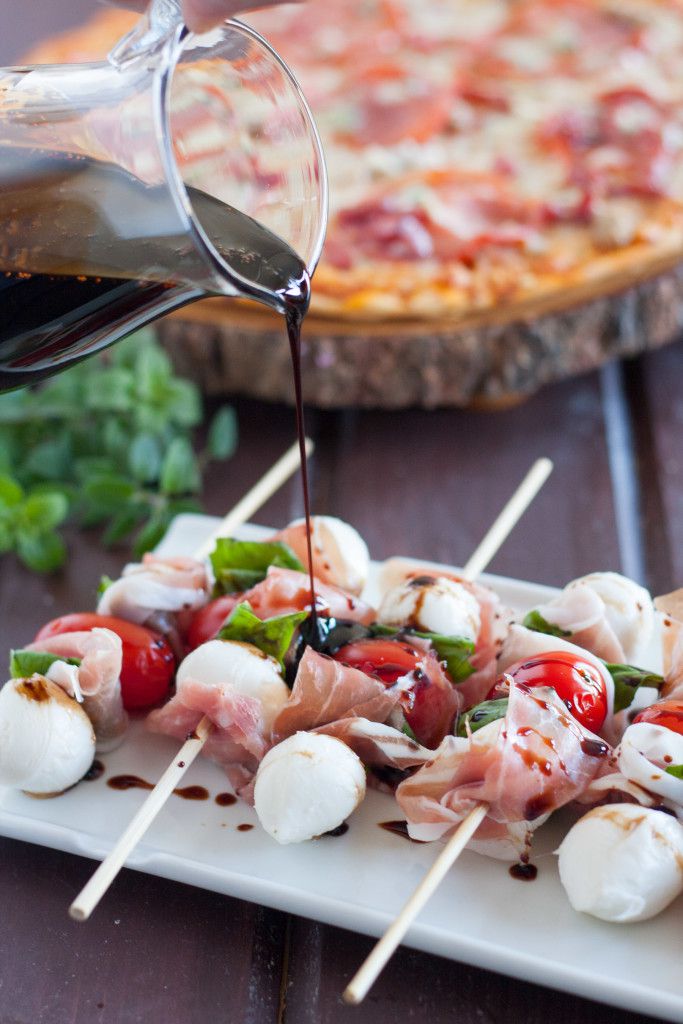 Click Here for Easy Italian Salad Skewers Recipe by Goodie Godmother
---
Prosciutto wrapped melon appetizers are that perfect combination of simple and delicious paired with sweet n' salty. { Gluten-Free, Dairy-Free }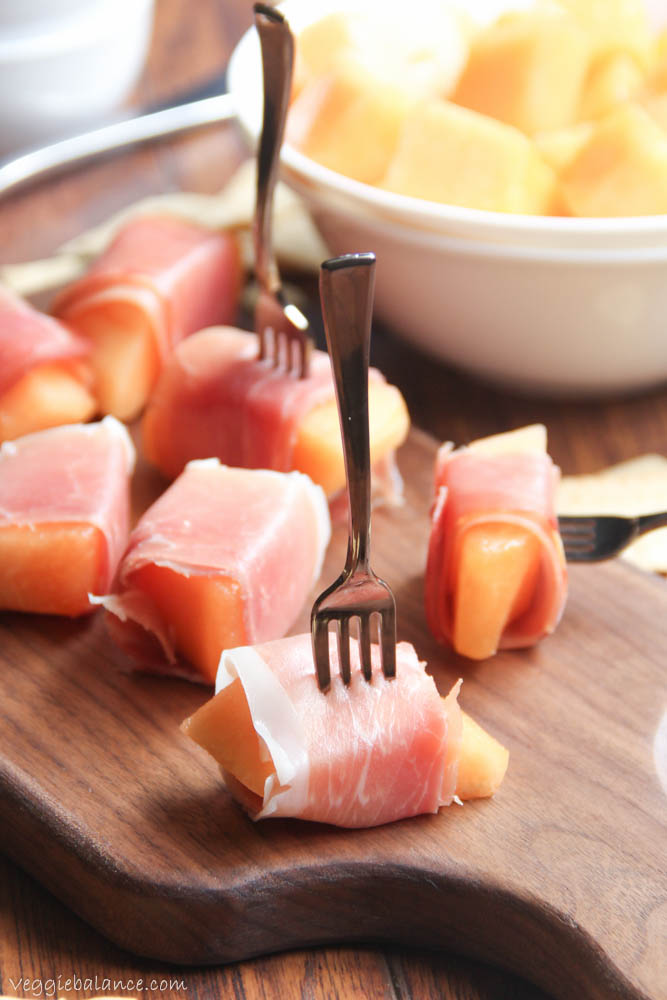 Click Here for Prosciutto Wrapped Melon Recipe
---
Is this not the best idea everrrrrr!?! DIY Loaded Potato Skins Bar, ENOUGH SAID. {Gluten-Free}
Click Here for DIY Loaded Potato Skins Recipe by The Girl on Bloor
---
This Charred Edamame recipe is made with just 5 simple ingredients and in just 4 minutes! {Gluten-Free, Dairy-Free, Vegan }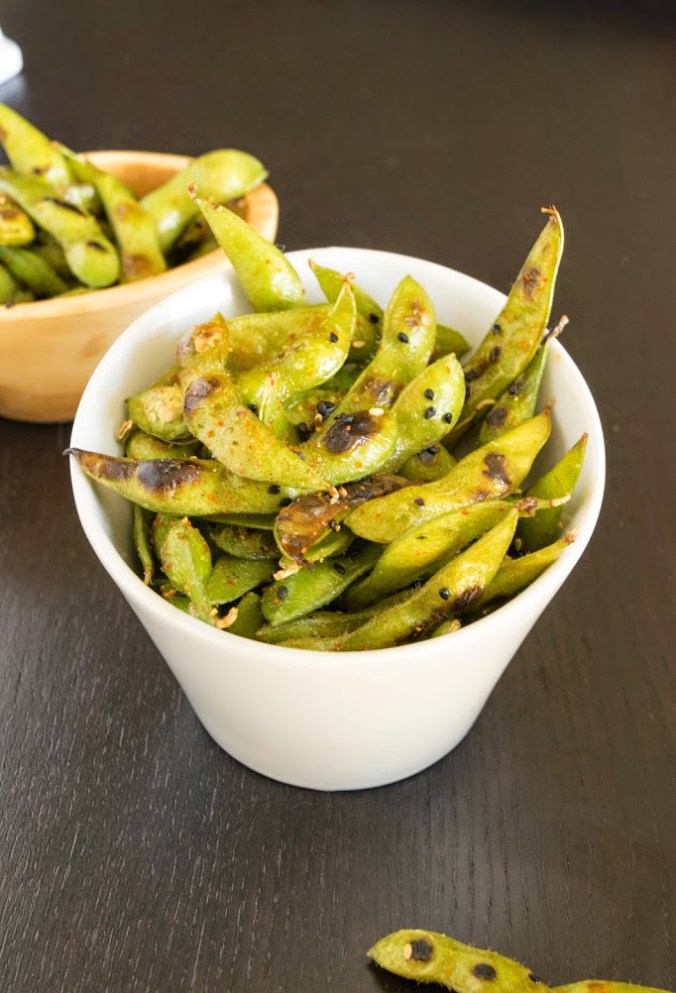 Click Here for Charred Edamame with Togarashi Recipe by Culinary Ginger
---
Light and crispy fritters are quickly fried and make a delicious appetizer.{Gluten-Free, Dairy-Free}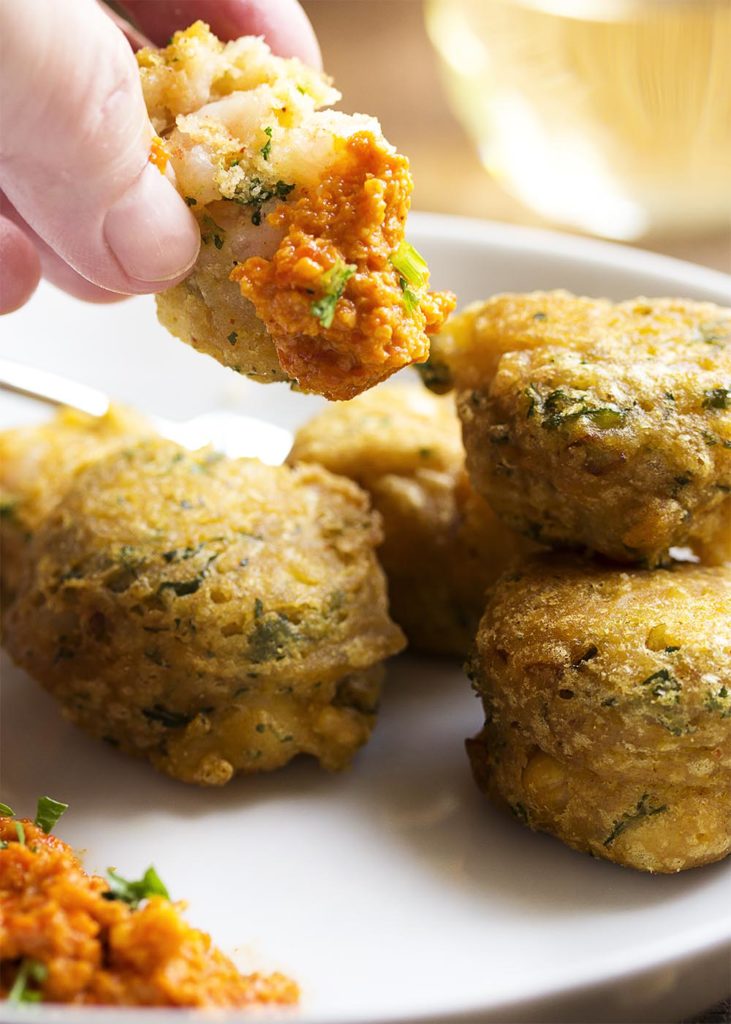 Click Here for Gluten-Free Chickpea Shrimp Fritters Recipe by Just a Little Bit of Bacon
---
Bacon Wrapped Dates with Goat Cheese recipe is a surefire way to wow your friends. Sweet Dates stuffed with creamy goat cheese and wrapped with crispy salty bacon. Taste buds are officially in heaven. {Gluten-Free}

Click Here for Bacon Wrapped Dates with Goat Cheese Recipe 
---
4-Ingredients and just 5 minutes go into these Fried Almonds with Thyme. AMAZINGGGGG. {Gluten-Free, Dairy-Free, Vegan}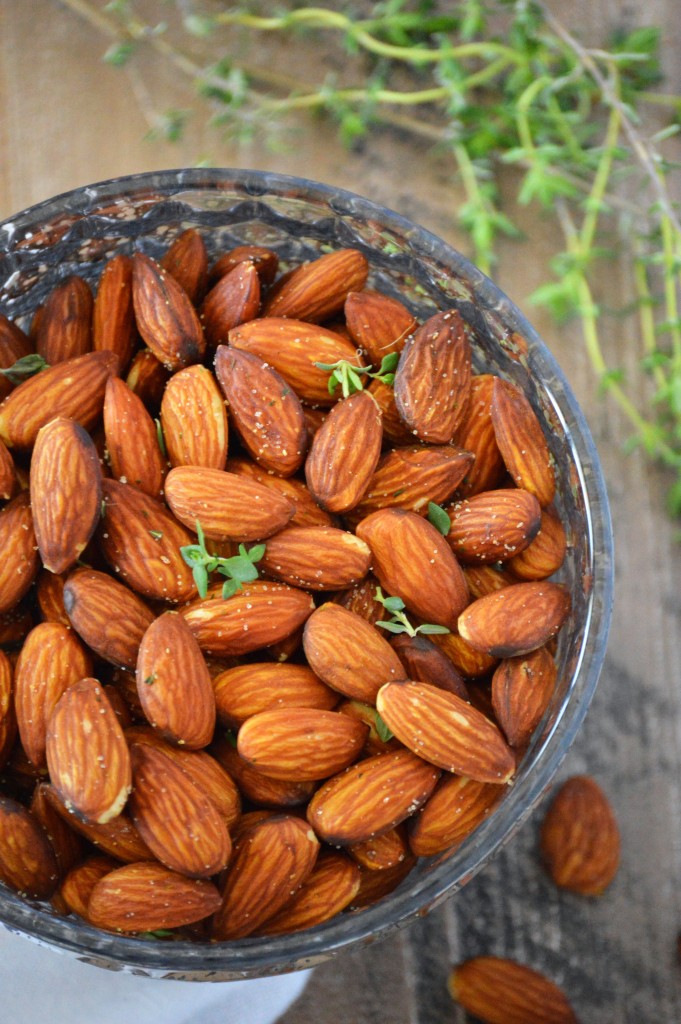 Click Here for Fried Almonds with Thyme Recipe by What the Fork Food Blog
---
Dates stuffed with almonds and wrapped in bacon! Yum! Made in under 30 minutes too!  {Gluten-Free, Dairy-Free}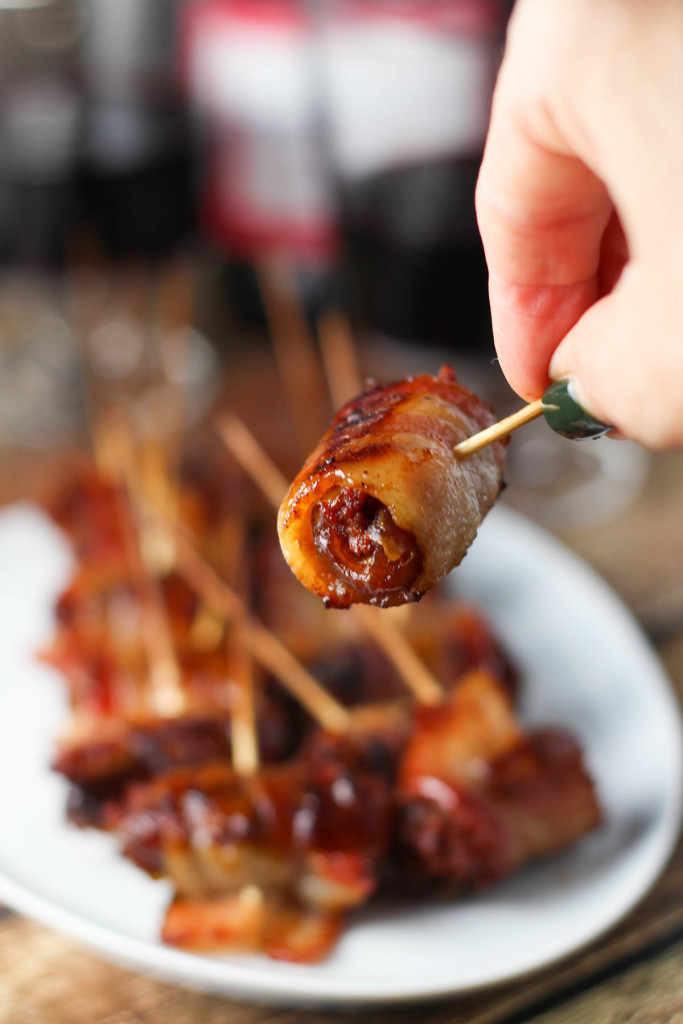 Click Here for Dates Wrapped in Bacon with Almonds Recipe by Platings and Pairings
---
Tomatoes and white beans with spicy arugula and a sweet miso balsamic dressing on a polenta bruschetta. {Gluten-Free, Dairy-Free }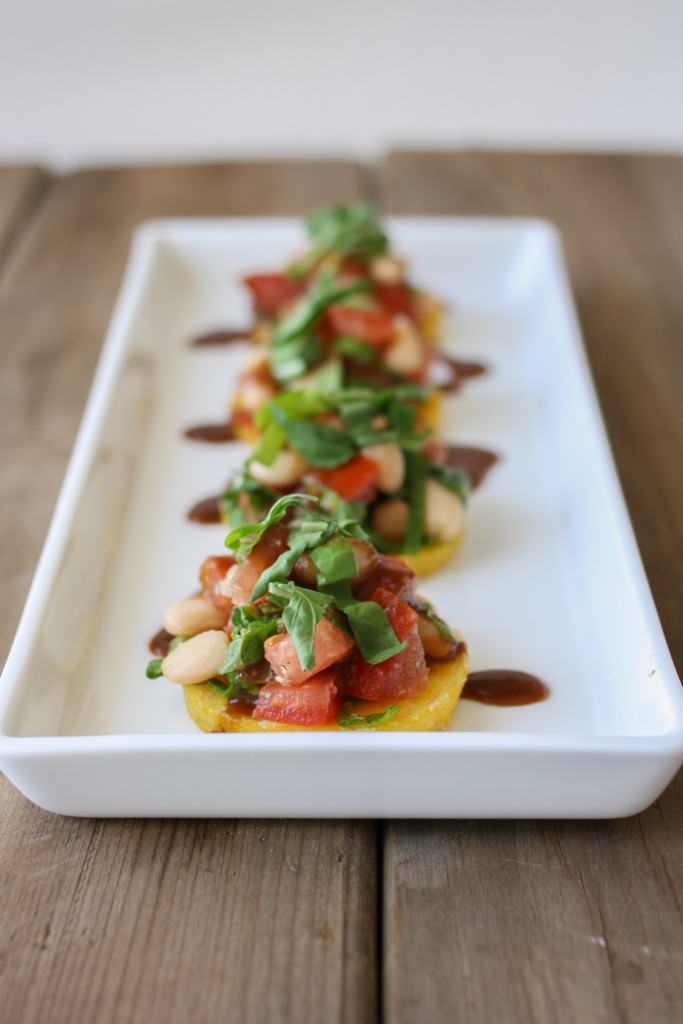 Click Here for Arugula White Bean Polenta Recipe by Veggies Don't Bite
---
You might also like some of these recipe compilations like this Entertaining Dishes list: