Cookie Dough Bars made with just 3 Ingredients! Dip them in chocolate and decorate for the holiday! Delicious and Simple to make. Who doesn't need a little more cookie dough in their life!? (Gluten-Free, Dairy-Free & Vegan)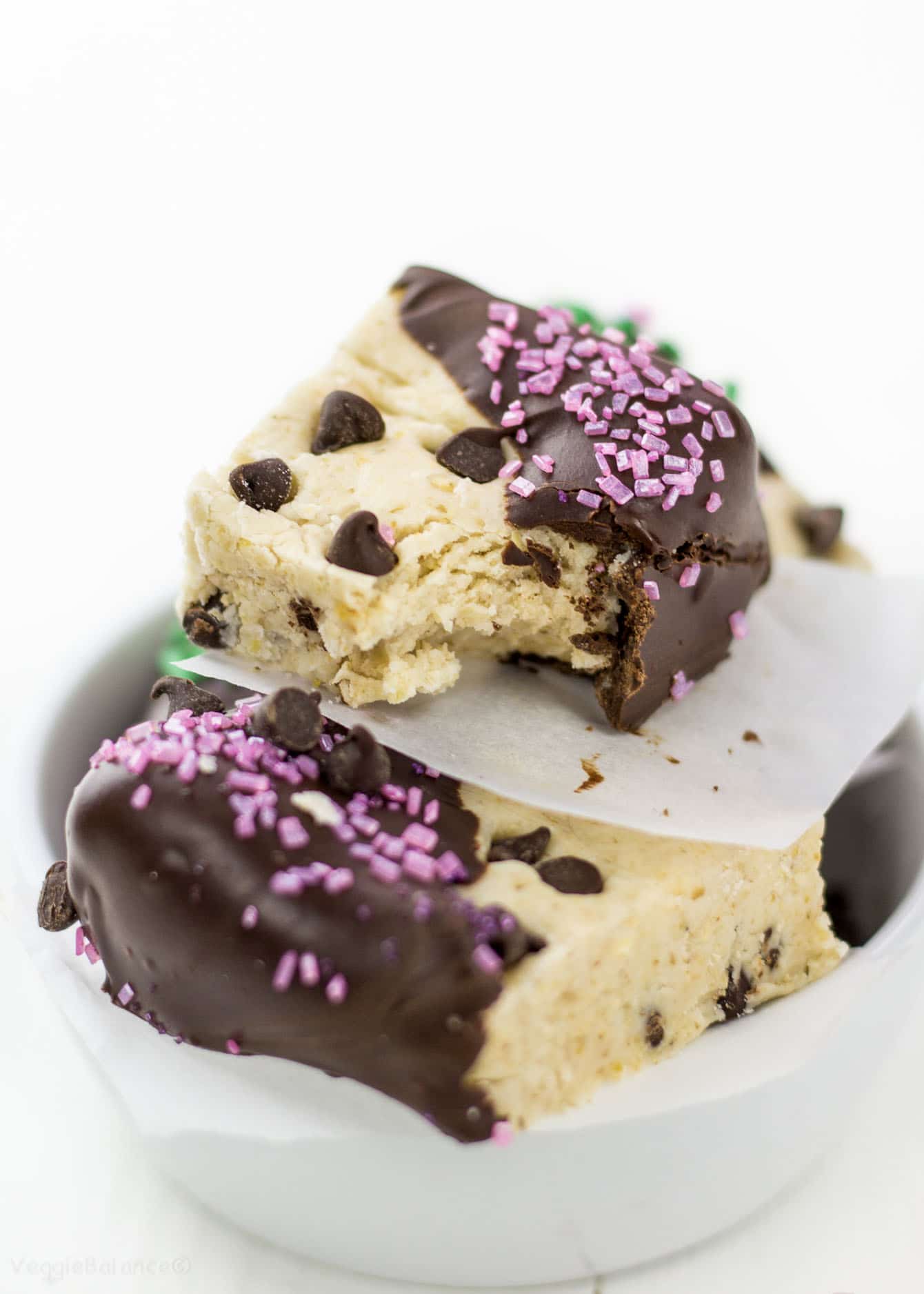 This post is sponsored by Bobs Red Mill. To learn more how this supports VeggieBalance to continually bring you free recipes every week. Find out here.
Best dessert everrrrrrrr.
Cookie Dough Bars have become a favorite of mine. This super simple favorite was whipped up on a whim, too.
We have our very popular and easy to make cookie dough recipe already, but sometimes I just want to make things easier for you guys. Less ingredients, less work equals dessert win.
We all need dessert wins in our lives.
I got thinking, I bet I could make this delicious dessert even easier for you guys. That exactly what I did.
Cookie Dough Bars, easy as 1, 2, 3.
Vanilla Frosting
Oat Flour
Chocolate Chips
That is ittttttt. I'm definitely in an extreme version of lazy cooking overdrive at the moment, so I need this in my life.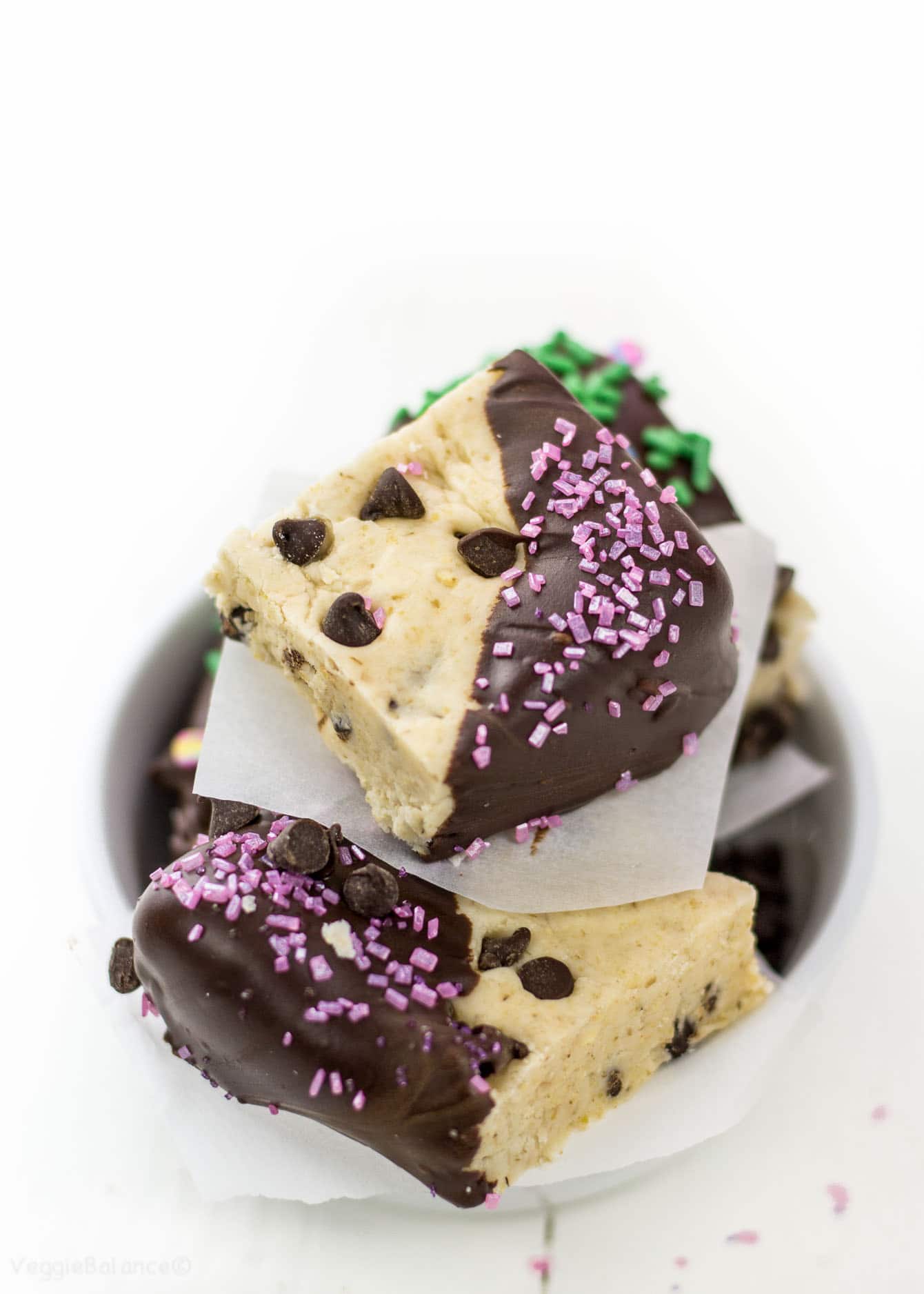 If you loved our buckeye bars, that is where the inspiration came from for these edible cookie dough bites. What makes a dessert-like-treat so much better? Keepin' it simple, of course.
Simply pulse Bob's Red Mill gluten-free oats into a fine powder with your blender then mix into the frosting. Add an extra splash of vanilla extract and salt if you wish to elevate the taste a little.
Side note: I love these oats, they are something I always keep on hand (especially when I'm traveling).
I have to admit, I've been extremely lazy after a week in Jamaica with R and coming back to dreary, cold and rainy Michigan, my motivation is gone. Why do I live here guys, why?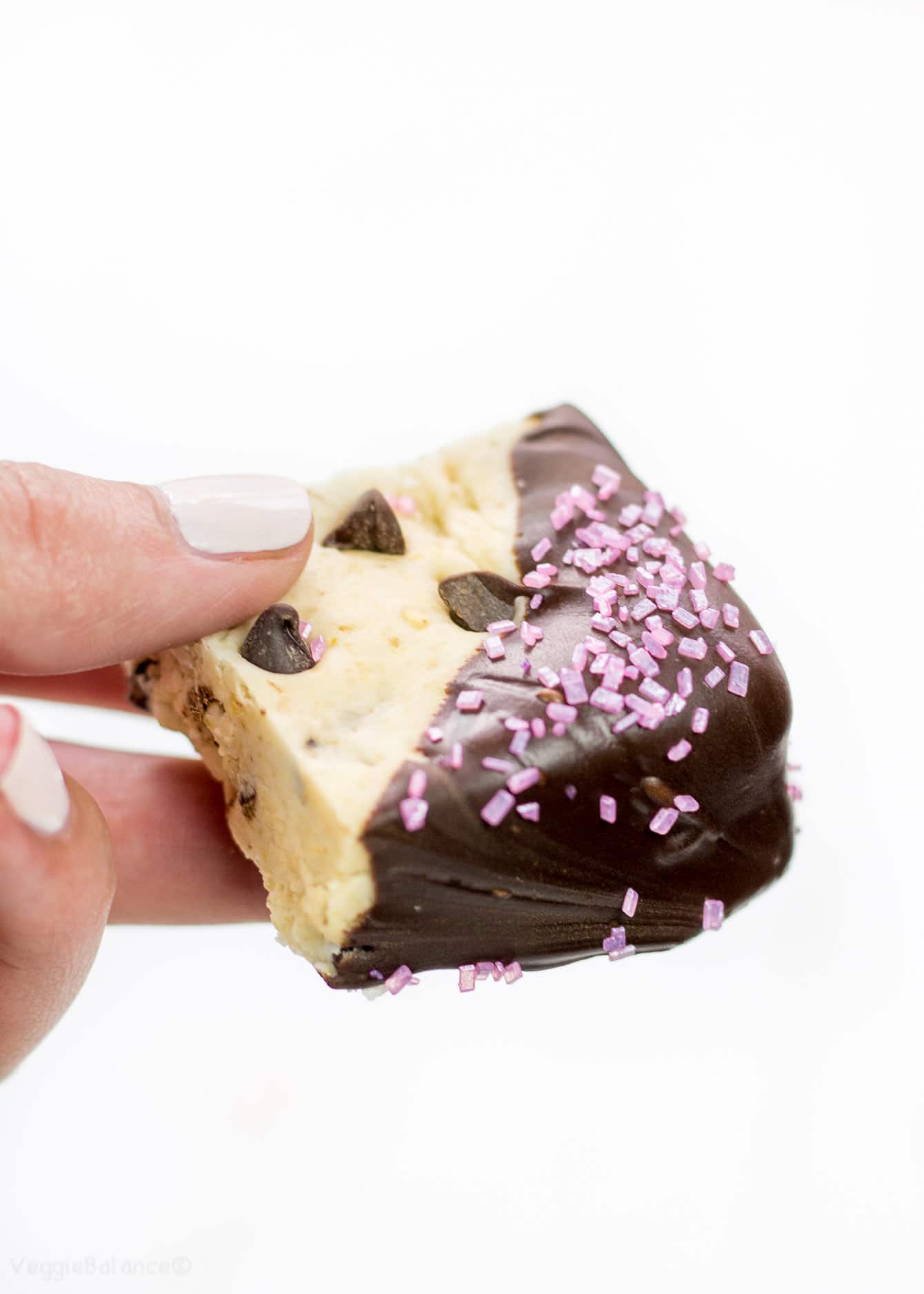 No worries, this treat brings together two of my favorite things to rescue me from my Michigan-is-miserable despair: Cookie Dough and Chocolate.
That's how I solve my problems, with chocolate and cookie dough.
Well, that and continually reminding myself to take Vitamin D. It's a must when you live somewhere that rarely has sun apart from the dead heat of summer. While our lives may be on pause right now, next year we hopefully are out of here … More on that later.
As I dream of the day we move somewhere warmer, I'll continue to wallow in my cookie dough and chocolate. That's healthy right? // Don't answer that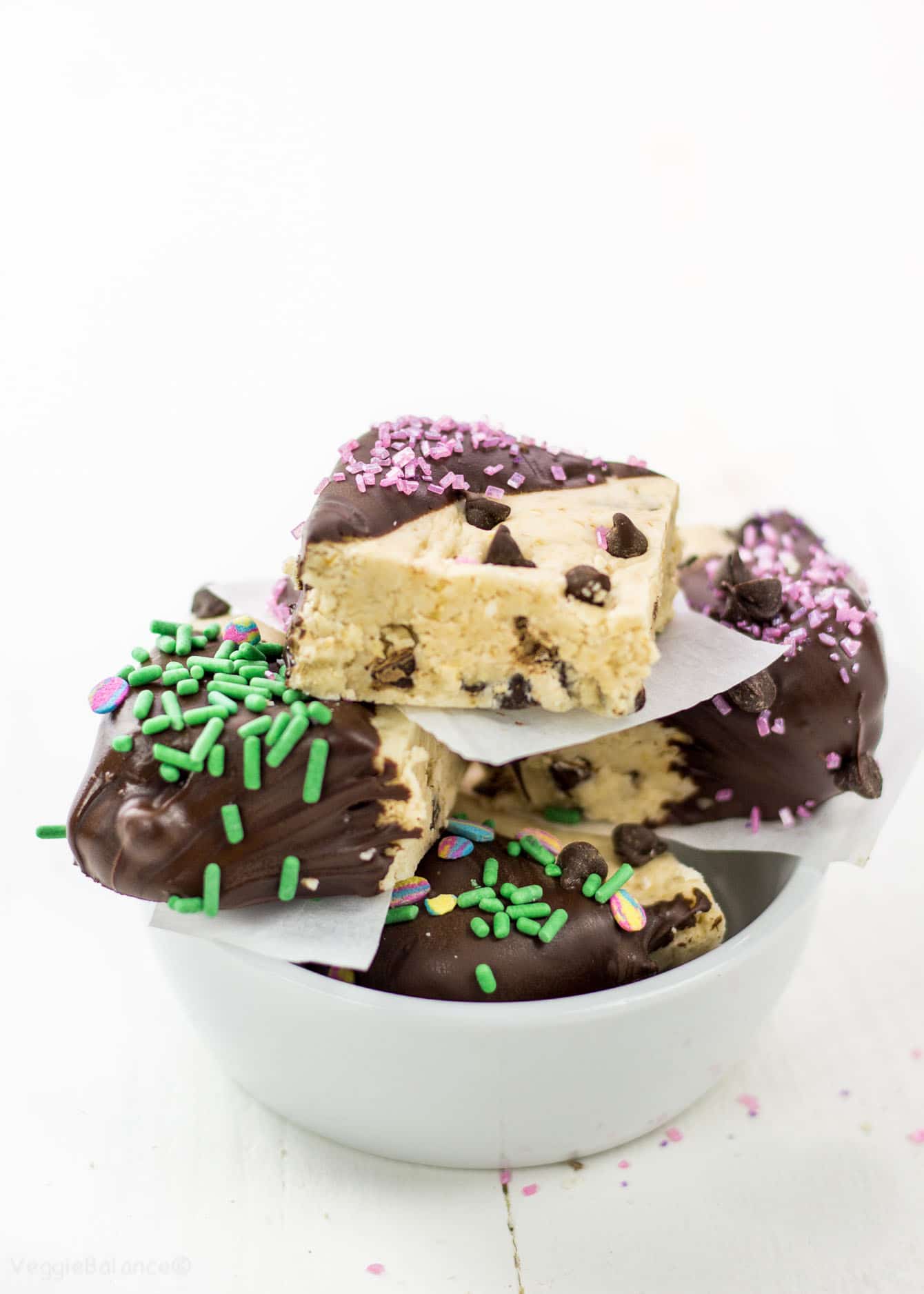 Items You Might Need for this recipe.
Weight Watcher SmartPoints: 9