All Natural Sunflower Butter made easily at home with just 2-Ingredients and a quick whirl in the food processor. Making sunflower butter at home has never been easier! (Gluten Free, Vegan, Nut Free Friendly)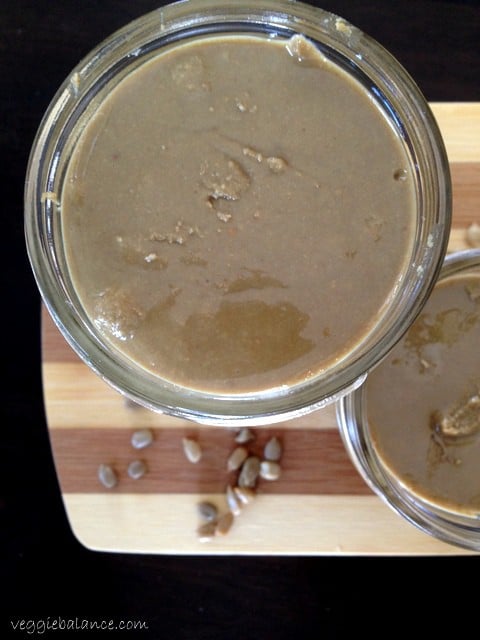 I LOVE sunflower seeds. Eating them brings me back to my softball days. Let me first begin to say.. I was HORRIBLE at softball..I really only did it to be around my friends.
It's good memories, we'd get a bag of seeds and while waiting to go up for bat be baking in the sun and munching away on them.
I bought some organic unsalted roasted seeds a couple months back.. Ate like 4-5 massive handfuls of them and I was in heaven..Till I realized that they might be tiny seeds but boy they pack some calories!! Oops.. At least they are good for you lol.
My thought was if you could make almond butter in the food processor why cant you do the same with sunflower seeds?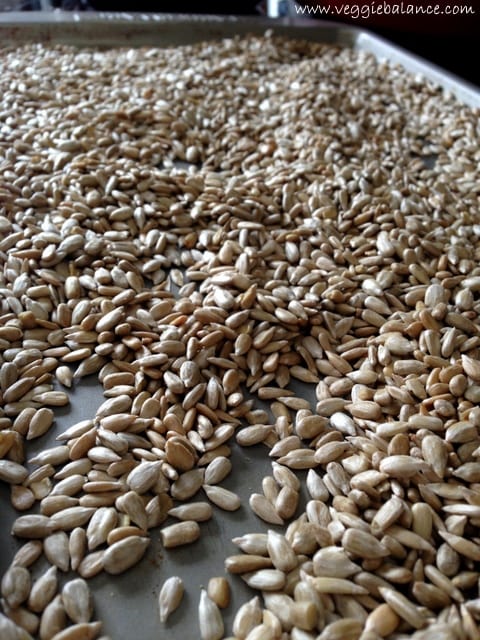 Yeah, you can do it! It is seriously the most simplistic thing I've made in a very long time. Not to mention how delicious it is!
It is just two ingredients; sunflower seeds and a tinnyy amount of olive oil. Swirl them in there for 8-9 minutes and you got yourself some homemade sunbutter! A whole lot cheaper than buying it.. I looked.. 🙂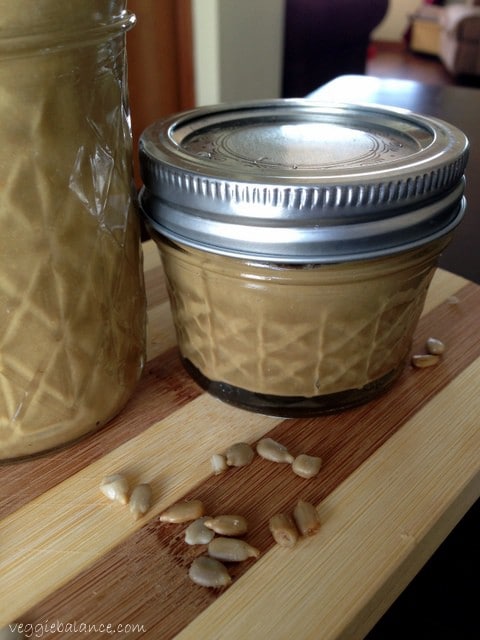 I found my sunflower seeds in the bulk section of my local store. They have a pretty cool bulk area that has alot of organic products.. Including my favorite 'naughty' snack, plantain chips.. I was introduced to them last year and have been addicted ever since.
Anyways back to the seeds. The ones I found were organic, raw, hulled and unsalted sunflower seeds. I'd advise to make sure you get unsalted kind because otherwise I'd forsee it becoming extremely salty sunbutter.
The best part of all of this, it's totally all-natural and no mystery ingredients! It ended up making approximately 12 oz. I ended up putting them in little Ball 4oz Mason Jars that I purchased here.  They are so cute and perfect for giving away as gifts.