Blueberry Protein Pancakes, oh my! Bring on the blueberry goodness for breakfast, packed with some extra protein to start the day off right. (Gluten-free, vegetarian)
It's blueberries season! By this post you will realize I have A LOT of blueberries. I've been eating them nonstop for the past month. Michigan blueberries are by far the BEST blueberries you can get. While they are fresh and local I eat them everyday in everything I can. We are now at the tale end of blueberry season and I still haven't gotten sick of them yet. I'm going to turn into a blueberry soon enough, bought 2 more pounds of blueberries before the weekend.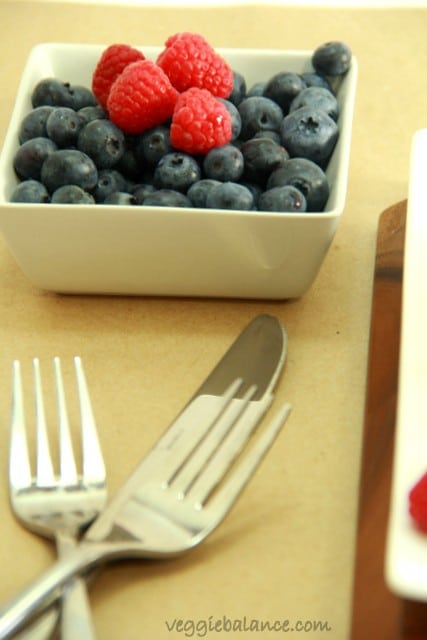 These pancakes were a little bittersweet for me. Taste wise they were fabulous. Bittersweet as I planned on making these pancakes for my husband. He was suppose to be home this weekend after being overseas for the military. I planned on making pancakes for his first morning back. Well, such is life that he's not home like he was suppose to be. Still, I had blueberry pancakes on my mind and was too excited to take pictures of these as I LOVE the way blueberries photograph. So I threw myself into the kitchen and cooked. Which is my normal coping manner. Clean and baking. Not really authentic I know. Isn't that how everyone copes with problems?
My third way of coping with anger, frustration, sadness. You name it, I'm probably feeling it. Is exercise. I just want to run. My shoulder is still healing though and it does not like running. If I could of just ran 6-7 miles I would of felt so much better by now. So, baking and cleaning it is! At least my house will be clean right?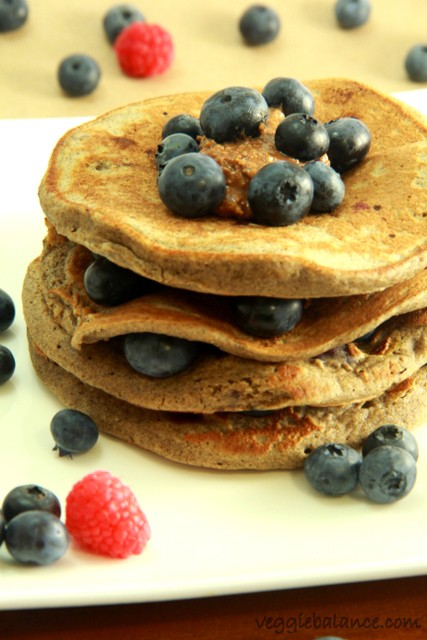 These babies will keep you FULL for a morning. I will just eat one pancake loaded with more fresh blueberries and my new found love hazelnut butter. Or before I found the wonders of hazelnut butter I was using delicious
cashew butter
. My name is Lindsay and I have an obsession with nut butters…. 🙂