Cherry Oatmeal Bars recipe takes a taste of the Great Mitten and makes it a great way to start the day no matter where you are! Dig in for this totally shareable breakfast-worthy food!
(Gluten-Free, Dairy-free, Vegan friendly)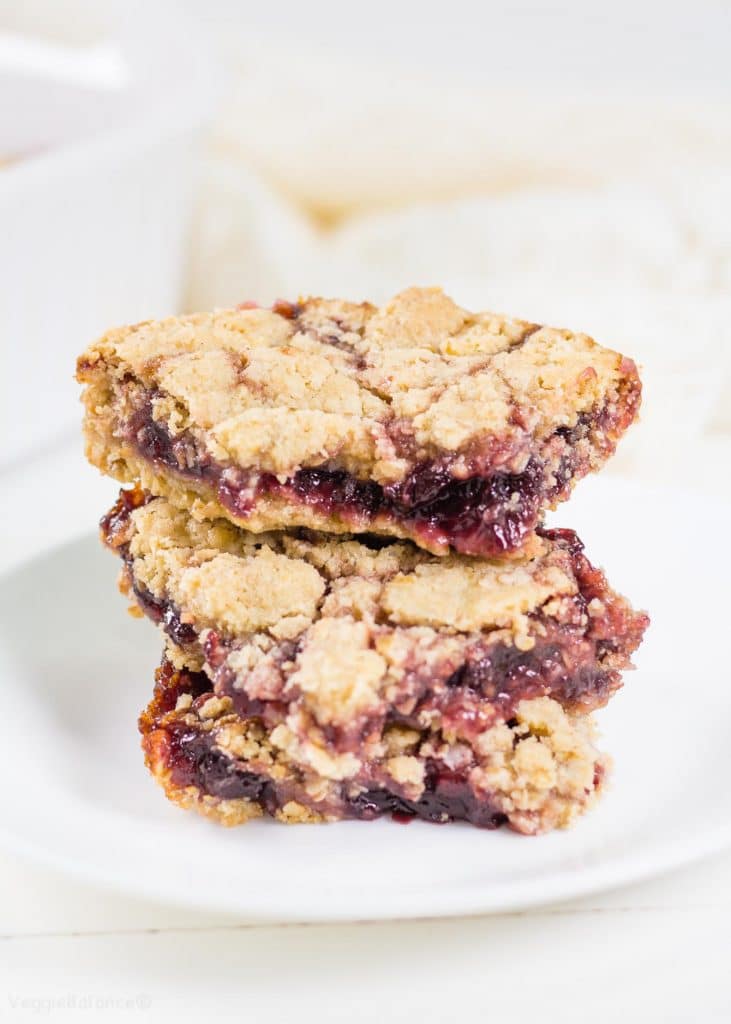 This post is sponsored by Bobs Red Mill. To learn more how this supports VeggieBalance to continually bring you free recipes every week. Find out here.
Here in Michigan our cherries are a well-known source of pride and joy. It is something I will say that is pretty awesome about our state. Getting fresh cherries on the side of the road is wonderful. (Cherry wine isn't too shabby either!)
Look guys! I said something positive about where I live! (Soon-to-be former home state!)
Honestly, I try to not bash my home state too much, there certainly are some nice things about it. The evergreen forests go on for miles upon miles in northern Michigan are stunningly beautiful, especially during the Fall with all the trees changing colors.
So what's a better way to kick off the end of cherry season than with a jar of fresh cherry jam slathered into the middle of these Cherry Oatmeal Bars?
The simple answer: There isn't a better way.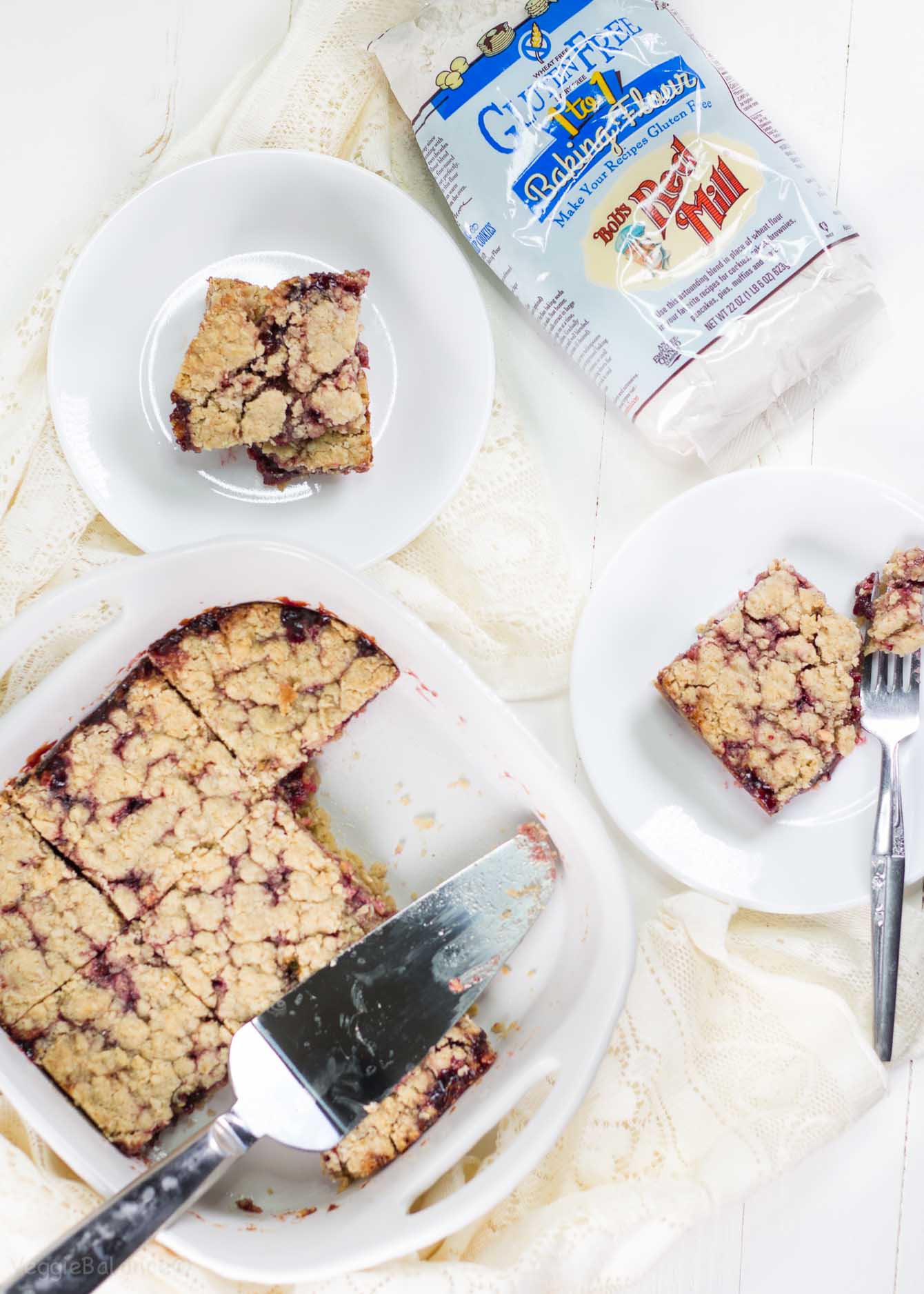 I know there will be things I'll miss about this state once we're gone. For now, I'm ready to get out.
We have one thing that has been holding us back with this move though… R..
R has been across the world in an entirely different time zone for most of this year. Such a difference that when I'm waking it's the middle of the night for him. There are challenges, especially that he never gets to see me actually awake.
I get up around 7 a.m. when he calls. I'm not a morning person. The things we do for love.
Side note: Looking for a boost and love chia seeds? Check out this Chia Seed Pudding from Allergylicious! 
I need a good hour before I feel like I have my day under control after waking up. Therefore a good 15 minutes of us 'talking' is me walking to the tea kettle in my zombie-like state, letting the dog out, feeding the cat, laying my head on the kitchen counter as the tea kettle gets hot.
All those morning routines that you hate doing with a passion and before that first cup of tea or coffee begins running through your veins, when you are worthless?
That is me.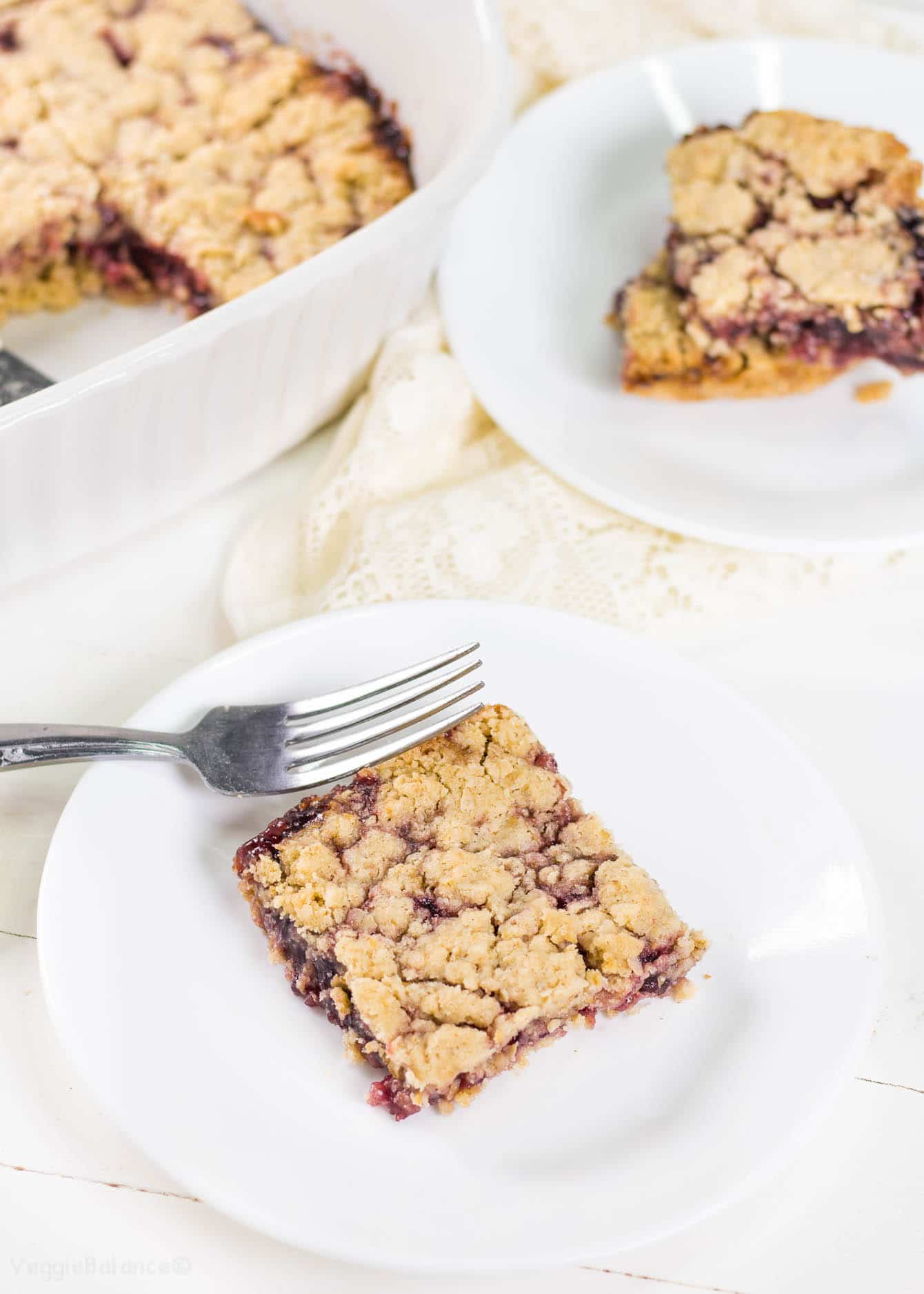 My favorite thing is when he'll get a day off here-and-there and we get to talk for 2+ hours.
Second favorite? Care packages.
Something is incredibly special about a care package, a handwritten note and a package that traveled over multiple countries to get to you.
Last deployment, packages took only a week or so to arrive. This one … they are almost over a month.
Homemade Baked Goods are the best, this time a around however they are better off to be kept to myself.
There have been many things I've made this time that I just know R would be obsessed over.
These Cherry Oatmeal Bars 100% make the list that I'll just have to make at one point once he finally gets his butt home.

If you have less distance between you and your loved one (so a package can arrive within a couple days) these Cherry Oatmeal Bars are a perfect way to show you care.
If you have a ocean, a month and 120-degree weather for the package to travel in – best to stick to some packaged foods and avoid sending anything with chocolate at all costs.
So do what I do – make yourself a pan, think of your special loved one but secretly be excited that you don't have to share these Cherry Oatmeal Bars.