Chorizo in Red Wine recipe with fresh rosemary. Perfectly paired with a glass of red wine and served at your next tapas dinner party. Gluten-Free and Dairy-Free.
Disclosure: This shop has been compensated by Collective Bias, Inc. and its advertiser. All opinions are mine alone. #EntertainandPair #CollectiveBias The following content is intended for readers who are 21 or older. Click here to learn more about sponsored posts.
Today's post is sponsored by The Dreaming Tree Wines.
I love tapas style food items and I cannot lie. You other foodies can't deny. When a small plate of tiny food is dropped in your face, it's like WOW . . . .
Sooo, who just sang that song to the beat of "Baby Got Back?" We are officially best friends.
This Chorizo in Red Wine tapas dish is out of this world delicious. It deserves its own theme song.
Too often I find myself sucked into cooking shows, cooking magazines, and pretty much just about anything involving food. One thing I've found myself gravitating to is tiny dishes, also known as tapas dishes. Small dishes to be served with drinks and the next thing you know you are stuffed to the gills and can't stand to eat one more bite. My kind of night.
Tapas dishes satisfy you at another level, too, allowing you to taste, savor, and sample multiple types of dishes paired with an excellent glass of wine, and you are on track for a fabulous night.
Braised spicy chorizo soaked and sauteed in red wine sauce with fresh rosemary is the perfect addition to your fabulous night and tapas dinner party. It's become a huge favorite of ours.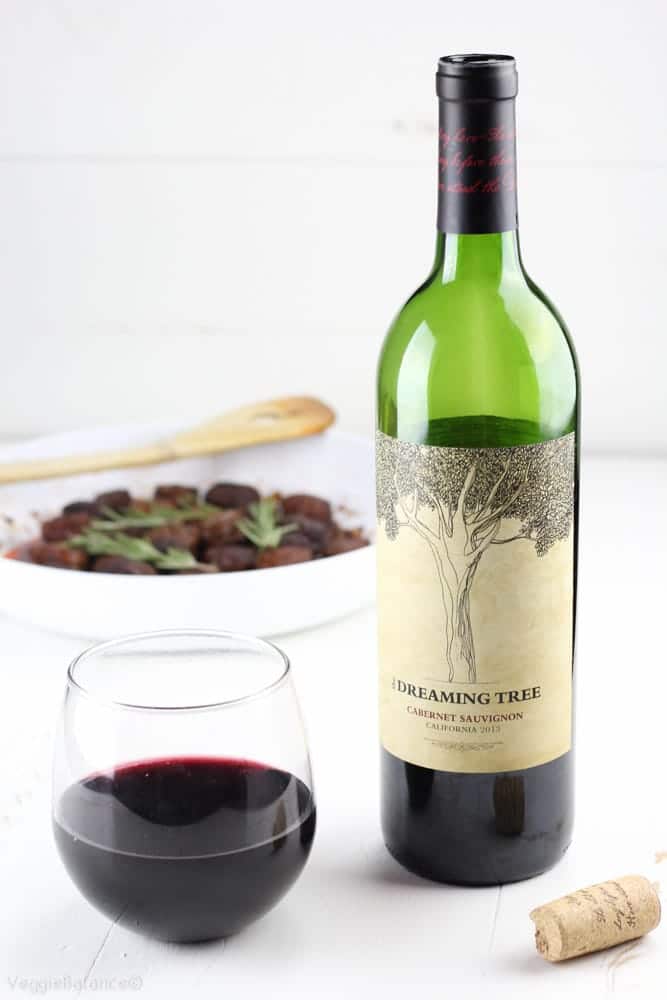 Now let's get to this wine situation here. I am a huge red wine lover. For a while I quit drinking alcohol in general while my body recovered from major surgery. Auto-immune disease + major trauma to the body don't really mix. Add alcohol to the mix and it's not a situation I like to put myself in.
Over the course of the past couple months I've been able to consume my love of all loves: Cabernet Sauvignon.
There is something so perfect about a glass of red with a good meal and good friends.
At restaurants, I prefer a large traditional goblet wine glass. When I go to places where wine is served in the proper glass, it excites me more than I'd like to admit.
However, in our household stemless wine glasses are a requirement. After shattering four glasses in less than a month, I realized I am not skilled nor enough of an adult to not break them every time I touch them.
My name is Lindsay Garza and I am extremely clumsy.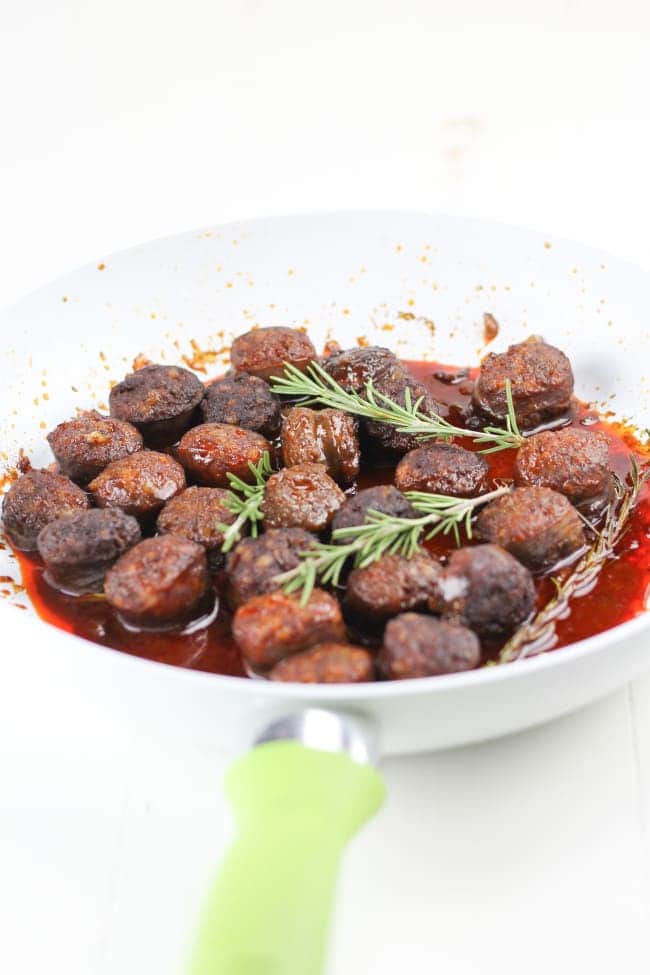 The Dreaming Tree wine and I have a decent history; I was super excited for the opportunity to talk about it.
I found it back in 2011 while on an anniversary trip in northern Michigan with R. A small shop won my heart over with the name of the wine being one of my absolute favorite songs to this day.
Want to take yourself back into circa 1998 with this classic song? I strongly recommend it. It is still a song I will play on repeat while writing. Like right now. 😉
That particular anniversary weekend trip was also the weekend R proposed to me. Talk about a wonderful and perfect weekend. Every time I sip on a glass of this rich and tannic cabernet I'm taken back to those perfect moments. *SIGH* My how quickly time passes.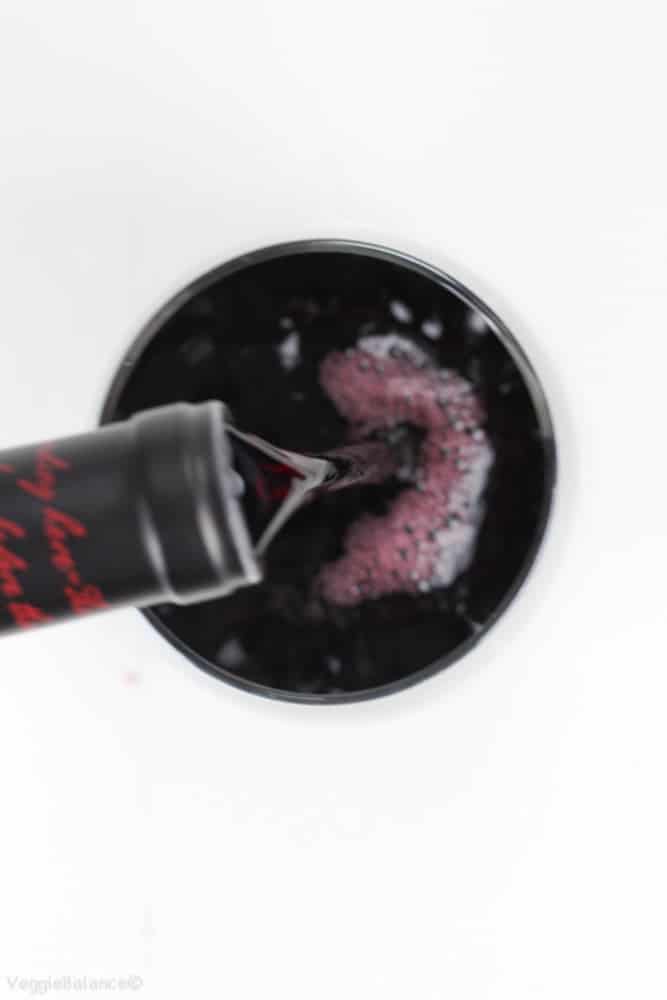 Alright, time to snap out of memory lane. Let's talk about the present. We're talking about some sliced spicy chorizo sauteed in garlic, rich red wine, and the sharp flavor of rosemary. This is perfect one-bite-kind-of-heaven.
This dish screams elegance and sophistication, but secretly it is so easy to make. Your guests will be impressed.
Spicy.
Smokey.
Vibrant.
Rich.
Savory.
Massive Flavor.
Oh, so delicious. Gather yourself around a table filled with more delicious food, like the recent posts for Meatloaf Muffins, Buffalo Meatballs, Blue Cheese Roasted Potato Fries, Prosciutto Wrapped Melon, and end the night with a decadent Flourless Chocolate Cake.
Did I just create your first tapas party?
Did we just become best friends?
Yessssssssss. 😉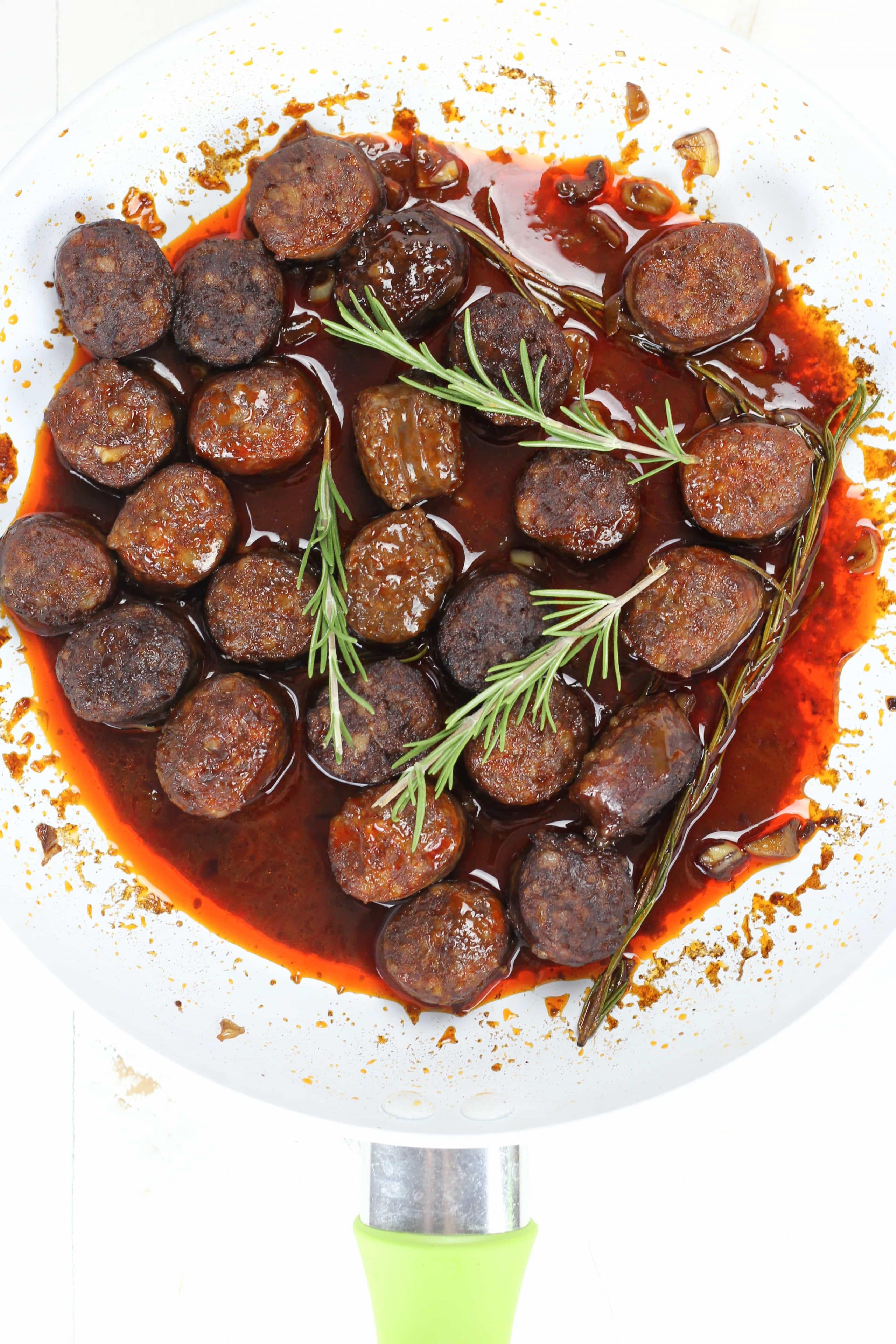 Need a little help making this super easy Chorizo in Red Wine dish? Check out VeggieBalance YouTube channel and watch the quick video showing just how easy it really is!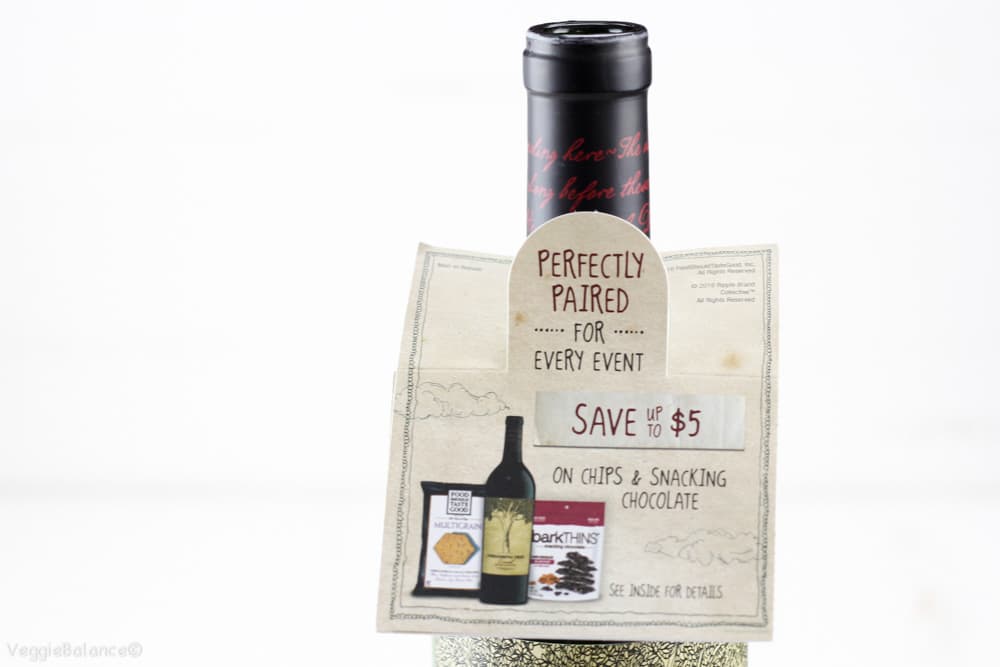 Be sure to check out your local retailer for wine tasting demos!