Cookie Dough Overnight Oatmeal recipe to make those mornings that much better with a healthy cookie dough layer, yogurt and oats to kick start the day with breakfast the right way.
(Gluten-Free, Nut-Free, Dairy-Free & Vegan friendly)

This post is sponsored by Bob's Red Mill. To learn more how this supports VeggieBalance to continually bring you free recipes every week. Find out here.
The best recipes are when you feel indulgent but the truth is, you are being healthy! Say hello to our healthy Cookie Dough Overnight Oatmeal.
Helllllooooooo my lovely.
I'm notorious for not being hungry for breakfast. I need a good hour or two after waking up before eating. That is … unless it involves cookie dough.
If cookie dough is involved I have no problem eating breakfast right away.
If these little jars of Cookie Dough Overnight Oatmeal also were sitting in your fridge staring at you in the A.M. could you resist? I doubt most people could.
Each layer of this overnight oatmeal is perfection. The best is the bottom layer, our healthy cookie dough. Remember this recipe? Yes. cookie dough perfection and surprisingly packed with protein.
Then we've got a yogurt layer with our overnight oats! Yummmm.
This is HOW YOU EAT BREAKFAST.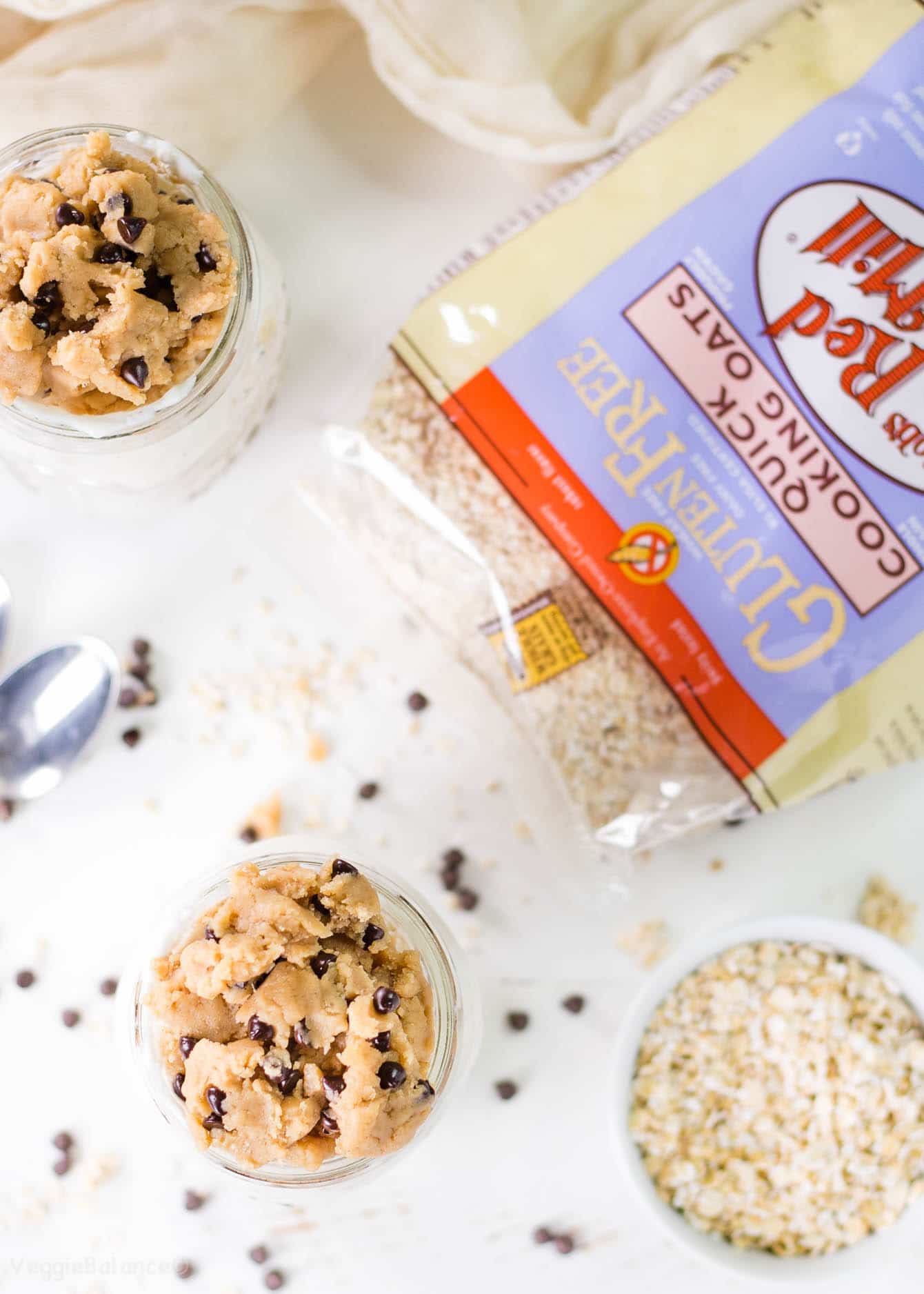 Note: You can easily make this dairy-free and vegan by opting to use your favorite dairy-free yogurt alternative.
One thing that I will say about overnight oatmeal, it's not low calorie. However, it is packed with nutritious fiber making it a healthy alternative to the nutritionally empty breakfast options out there. Pay no mind to the calories when its filled with nutrition is my mindset.
This is definitely a recognized benefit of overnight oatmeal which undoubtedly makes blueberry banana overnight oatmeal and pumpkin spice overnight oatmeal some of our reader favorites.
Like the other reader favorites, these Cookie Dough Overnight Oatmeals will actually keep you FULL. Honestly, I often can't finish one mason jar in one sitting. R can't either, which says a bit.
Many times I will eat half in the morning and the remaining a couple hours later because. . . I like to eat.
With our move on the horizon we are cutting down on unnecessary items like small glass jars. I'd love some smaller glass jars to fit my overnight oatmeal in. If you aren't moving anytime soon then these smaller jars I've had my eye on might be perfect to split these into 4 devourable portion sizes.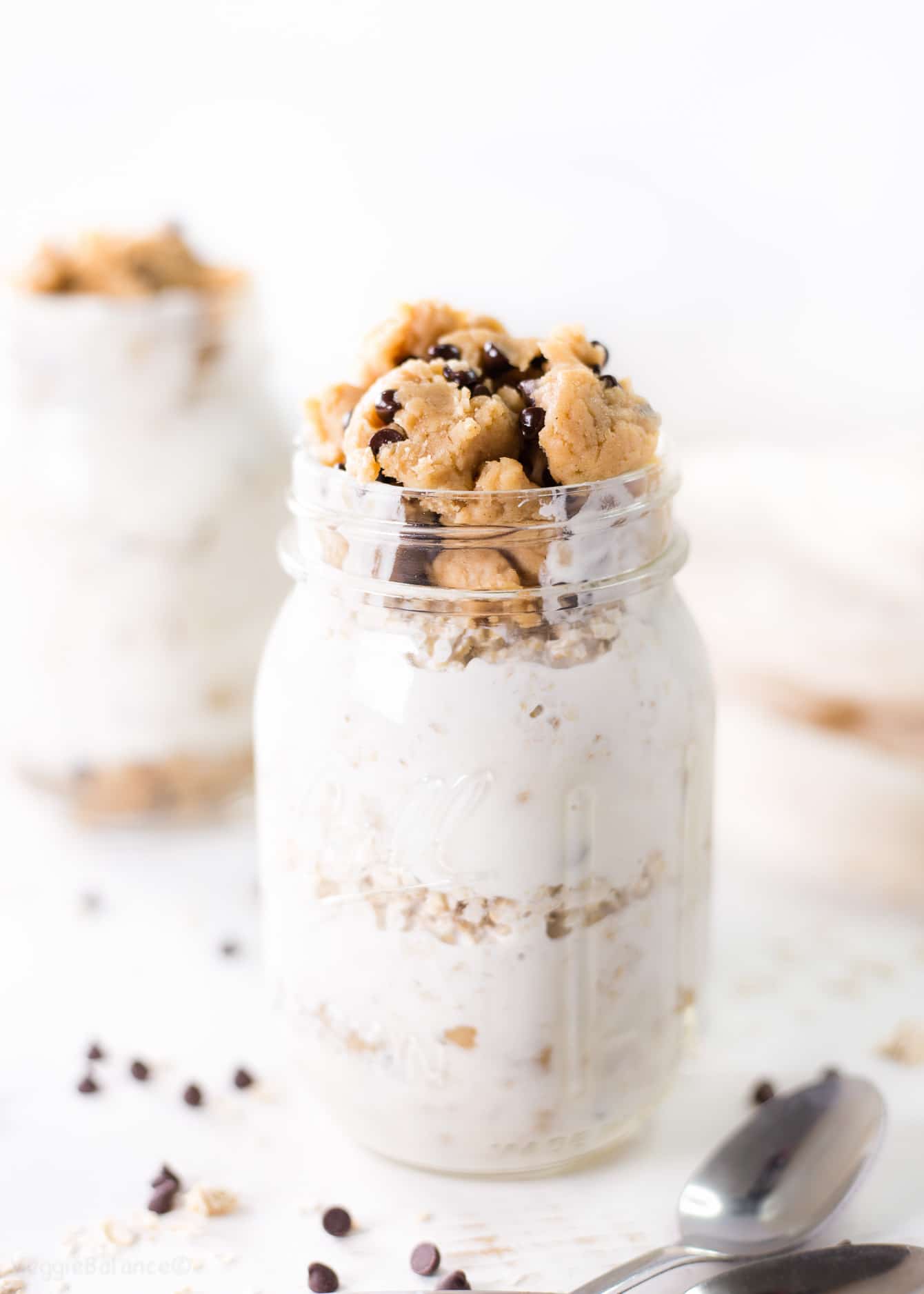 Now get to making your mornings into a breakfast perfection with a hefty spoonful of cookie dough overnight oatmeal. Because one of the best ways to start your morning is with a little bit of chocolate and a large cup of mocha coffee!
check out just how easy this is to make!