Crockpot Queso Dip recipe made with real cheese and simple ingredients, it doesn't get much easier then this, your guests will be so happy you made this versatile and easy queso dip. (Gluten Free and Dairy Free Friendly option)
This post is sponsored by Klement's Sausage Company.  To learn more how this supports VeggieBalance to continually bring you free recipes every week. Find out here. 
I absolutely love queso dip. It is a favorite of mine for as long as I can remember, and it is best enjoyed when entertaining.
That way, you get to gobble down some creamy and gooey queso dip, but you don't have to worry about eating the entire thing yourself. // #RealLifeProblems
Remember how I recently confessed that I have no self-control?? This dip falls into that category.
It is creamy, gooey, and just slightly spicy. Everything we need in a queso dip.
You can be plain and dip with tortilla chips; I won't judge. Or you can be original and create little summer sausage and warm gooey queso dip bites like below.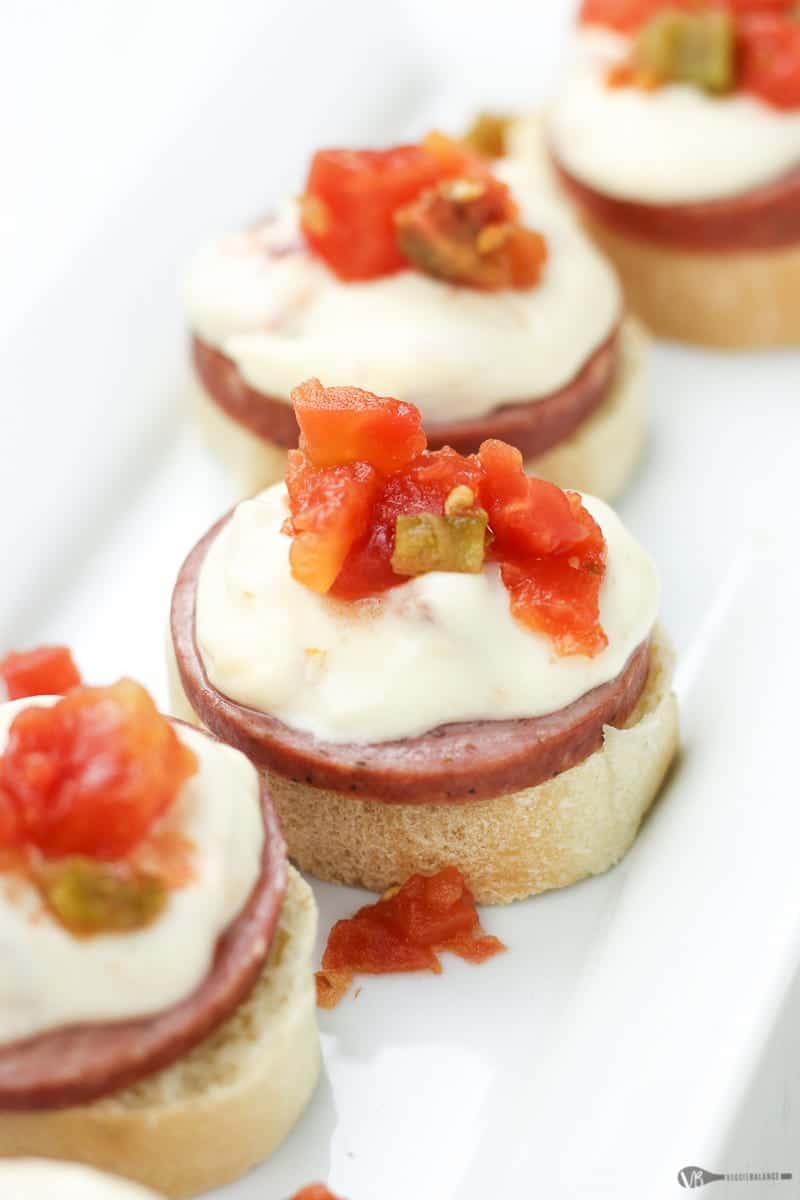 Crockpot Queso Dip Recipe
Pin it to your Easy Entertaining board to SAVE it for later!
Follow Veggie Balance for more great tips, ideas and recipes!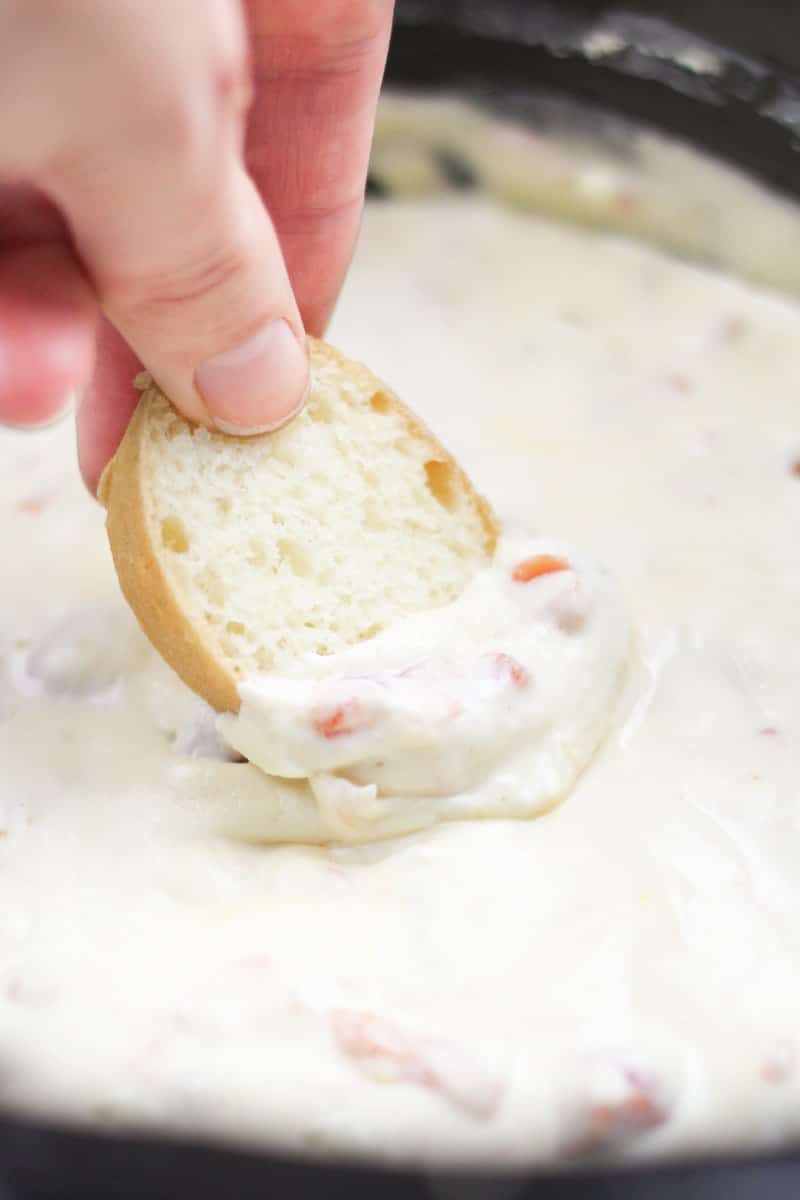 I kid you not, my family fights over the summer sausage. It's a favorite of ours during the holidays, and we are normally pretty boring with how we serve it. We slice the summer sausage up, slice some cheese, and eat it with some crackers.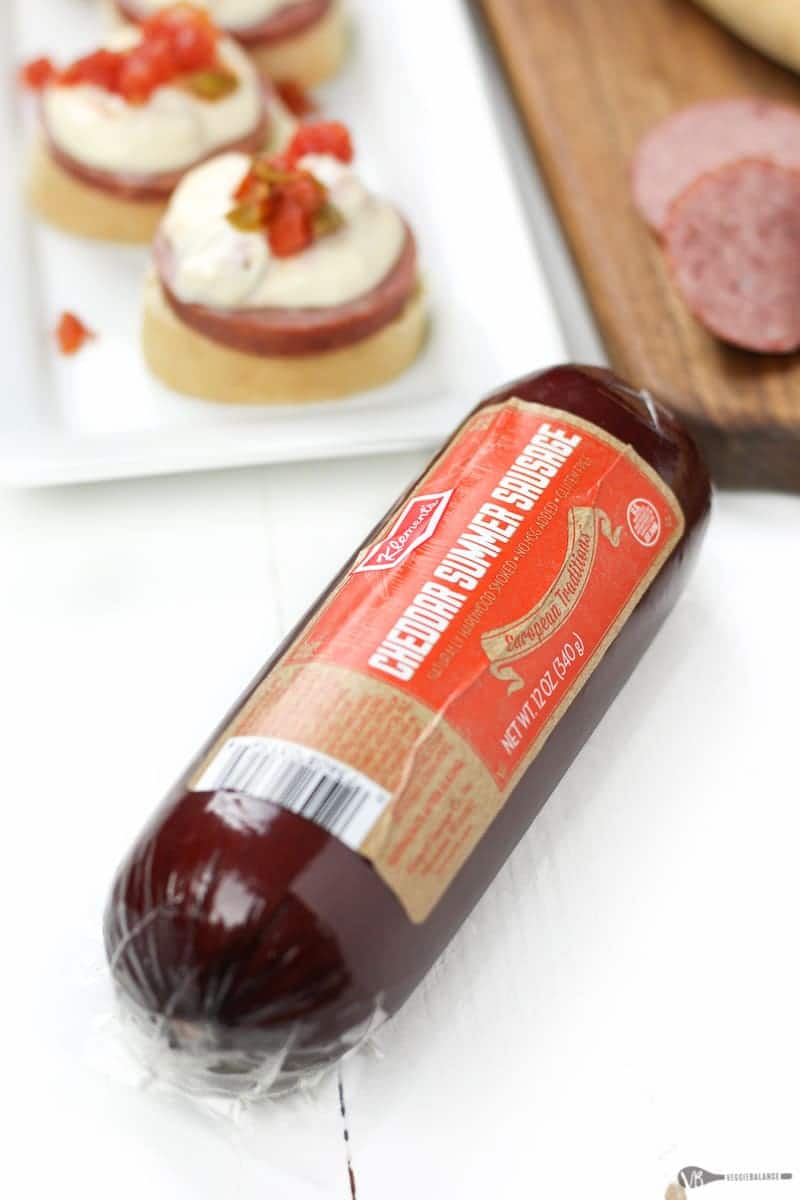 Again, delicious, but slightly traditional and mundane.
Top summer sausage onto little gluten-free French baguette slices, spoon warm cheesy queso dip on top, and ERMAGERDDDDD. Yes, just yes.
TIP: Making this for New Year's Eve and have some leftover sausage from Christmas? Chop it up and stir into the crockpot queso dip. It is delicious!!!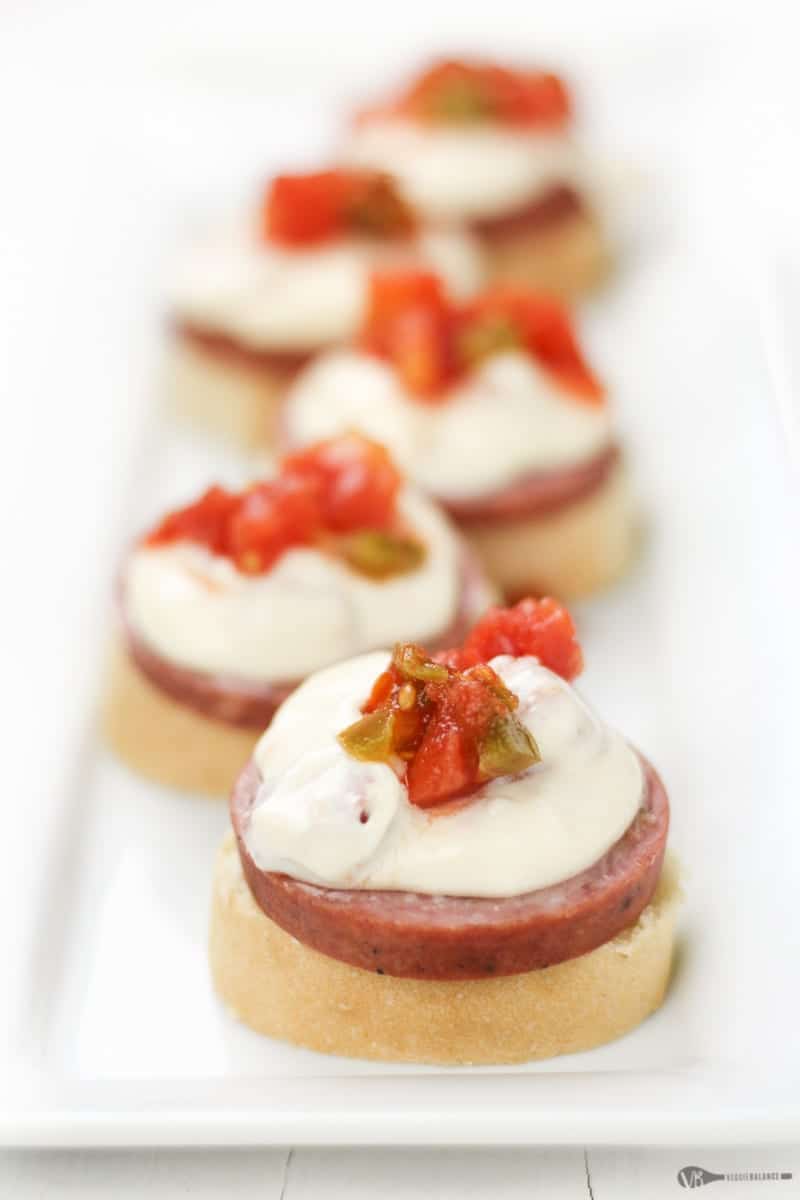 TIP: This dip can be made with dairy-free ingredient swaps (see Notes for full information). It's good with dairy-free swaps, but since I can eat cheese on occasion, I personally love it with the real thing.
Give me a couple more weeks and we'll begin with our Sweet Potato Mexican Lasagna, Crockpot Beef and Broccoli, and Buffalo Chicken Buddha Bowls.
You would think that after weeks of non-stop eating creamy, decadent dips like this crockpot queso dip, I'd be sick of eating by now . . . but not quite yet.
I'll be honest though; I'm not sure I'll ever be sick of this queso cheese dip with all-natural ingredients topped onto delicious summer sausage. That never gets old.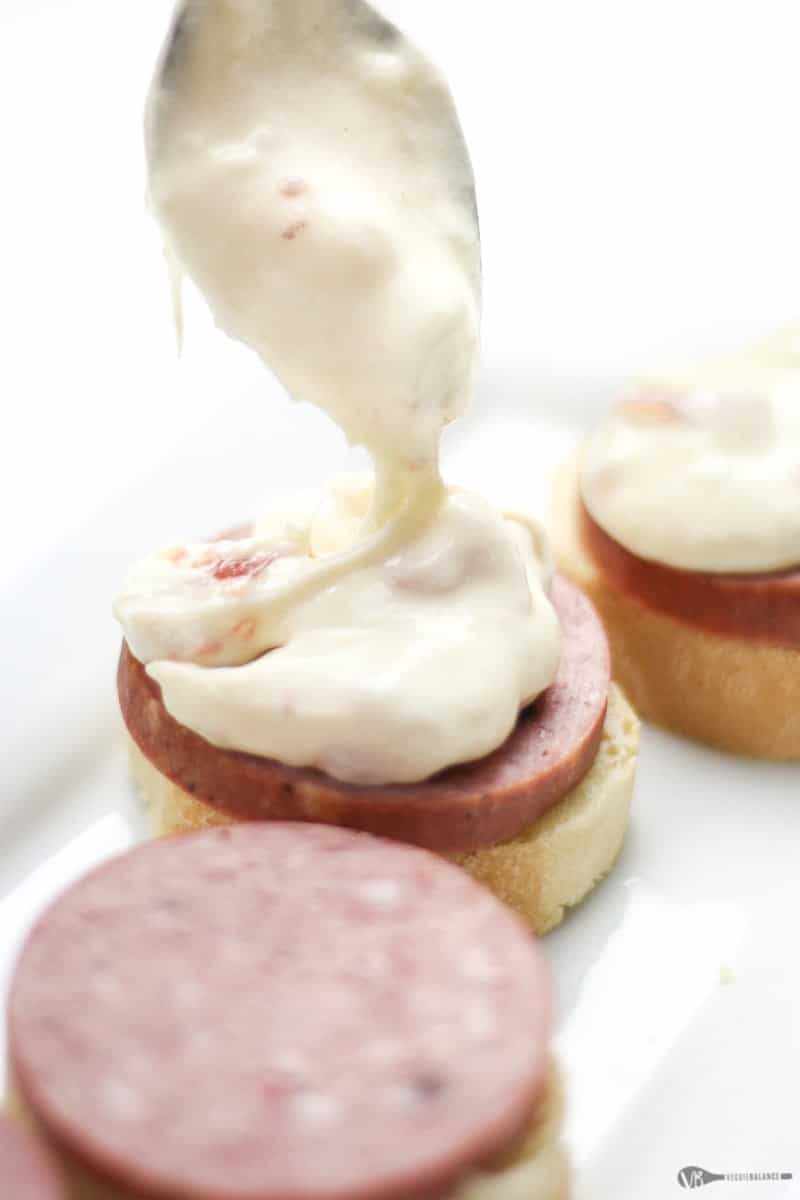 THREE DIFFERENT WAYS TO USE/ENJOY THIS QUESO DIP
Simply dip with tortilla chips. // Nom Nom Nom.
Top on french baguettes with slices of summer sausage and diced tomatoes/chilis. // Nom
Stir 1 cup of diced summer sausage into queso dip for a meaty, slightly spicier option. // NOM! Man, I love food.