Epic fails of 2015, because sometimes not everything goes as planned, but it's still worth a look/laugh!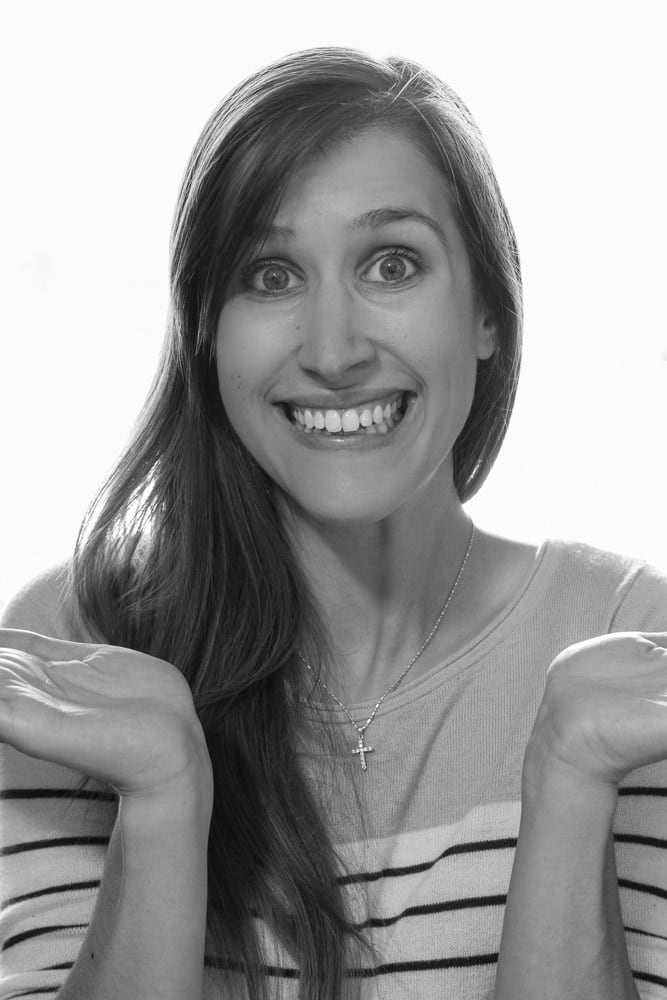 It's almost 2016! Whoa. Epic fails of 2015 deserve a little attention.
This year has been an absolutely amazing year and I can't wait for what's in store for the New Year. As 2015 comes to a close, I also can't wait to share how much we'll be donating to the charity!
Back track to 2014: I had someone ask me how I came up with what to share on VB. Really, it's just what I feel inspired to make, or sometimes what I want to photograph.
The question that's generally asked next is, "How did you become such a great cook and baker, coming up with unique ingredient combinations that make food taste so good?"
Well, I'm not an amazing cook or baker; I'm just the average home cook who loves to be in the kitchen. Each recipe takes a lot of time to develop, some need a few extra tries, and others never make their debut here on Veggie Balance. (Those find a home in the trash.)
That's when I saw Pinch of Yum share her fails in the kitchen last year. It's such a picture perfect way to end the year, with a moment of truth.
So throughout this year I've been compiling my epic fails and have been waiting to release them.
It's truth time.
---
Fudge Fail #1 & #2
Fudge one: My first attempt at old fashioned fudge, it turned into sandpaper and was super gritty.
I purchased a candy thermometer and everything! Second attempt has to work out . . . well, not so much.
Fudge 2 was SOOOO tasty, but it wouldn't set. Kept it in the freezer and just ate anyways–problem solved. I gave up after this. I'll meet you again, fudge, I'll meet you again.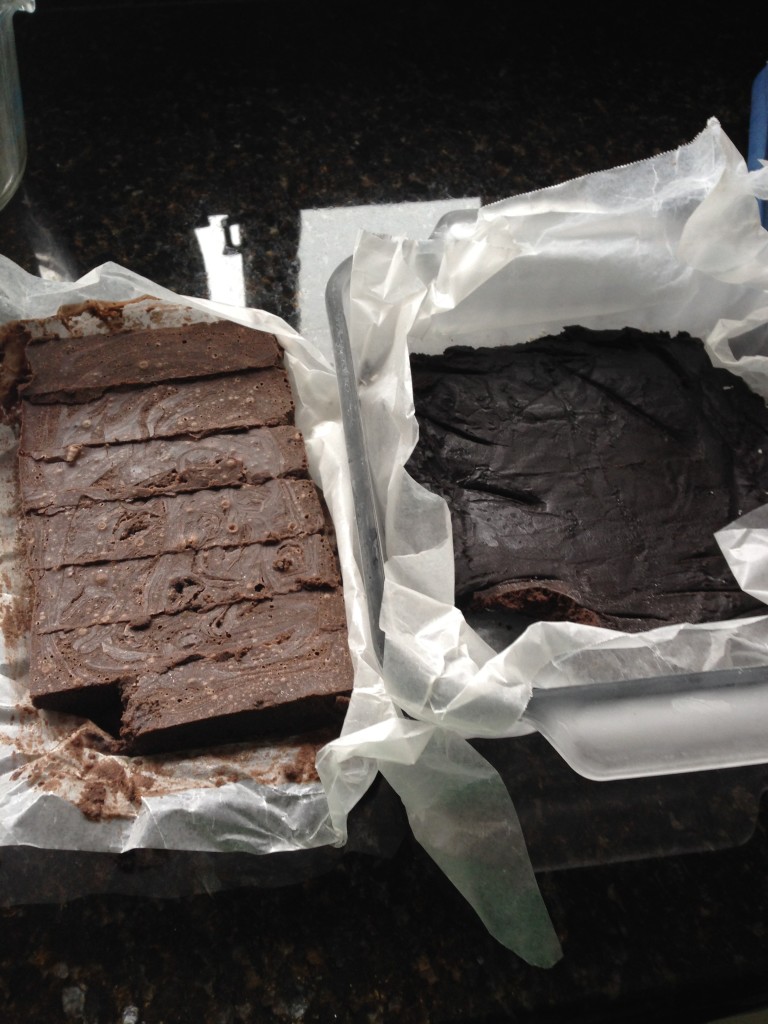 Broccoli Cheddar Soup of Horrors
There are many things I love in life. Broccoli Cheddar Soup is definitely one of them. This one, well, umm, not so much. It is terrifying and looks like something that has been sitting for 20 years waiting to devour YOU.

Dark Chocolate Fudge Pie Blizzard of 2015
Fail. Fail on so many levels. Made it in a spring form pan and the pan broke on me halfway through. Pressed my no-bake crust into pan bottom, and pan bottom did not want to let go of said crust.
It was supposed to be a high towering whipped cream that all pies wish they could be . . . Nope.
My hopes were dashed.  (Happy ending: 5 months later, I tried again with a pan that wouldn't break on me and the Gluten Free Chocolate Crème Pie was born.)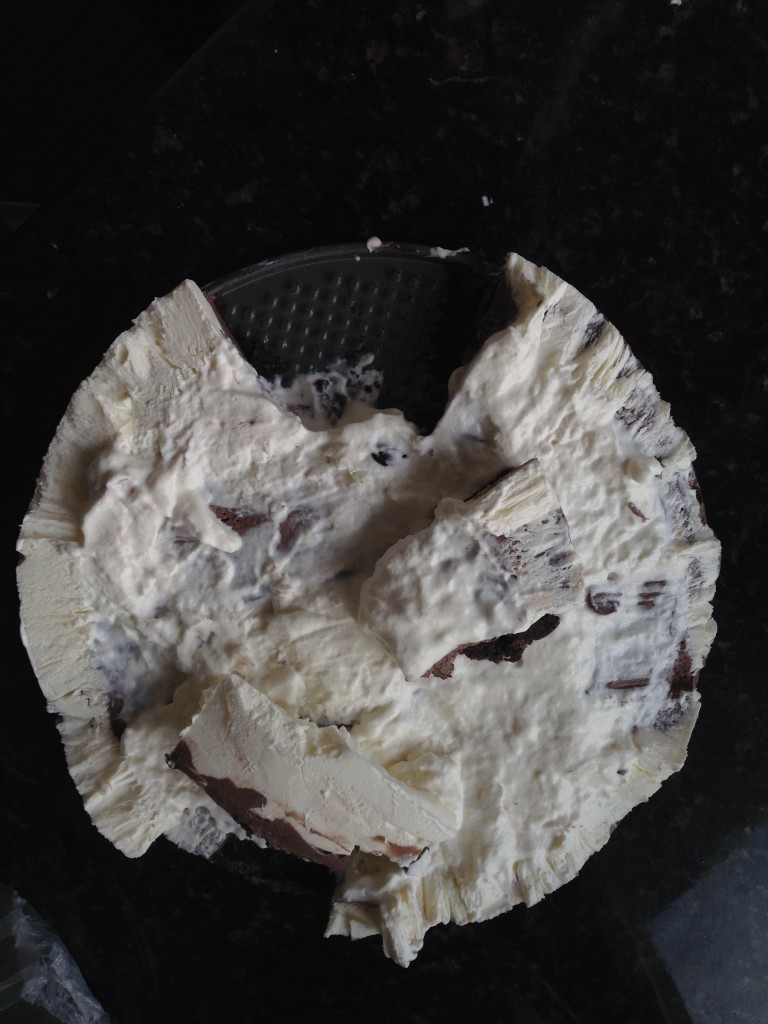 Gluten Free Peanut Butter Cookie FAIL x 8+
I got it right–eventually!
Needless to say, grainy, stick-to-the-roof-of-your-mouth-and-try-to-choke-you kind of peanut butter cookies are not what I had in mind.
The perfect peanut butter cookie was eventually achieved after try number 11? 12? I really couldn't tell you. They had a happy ending though!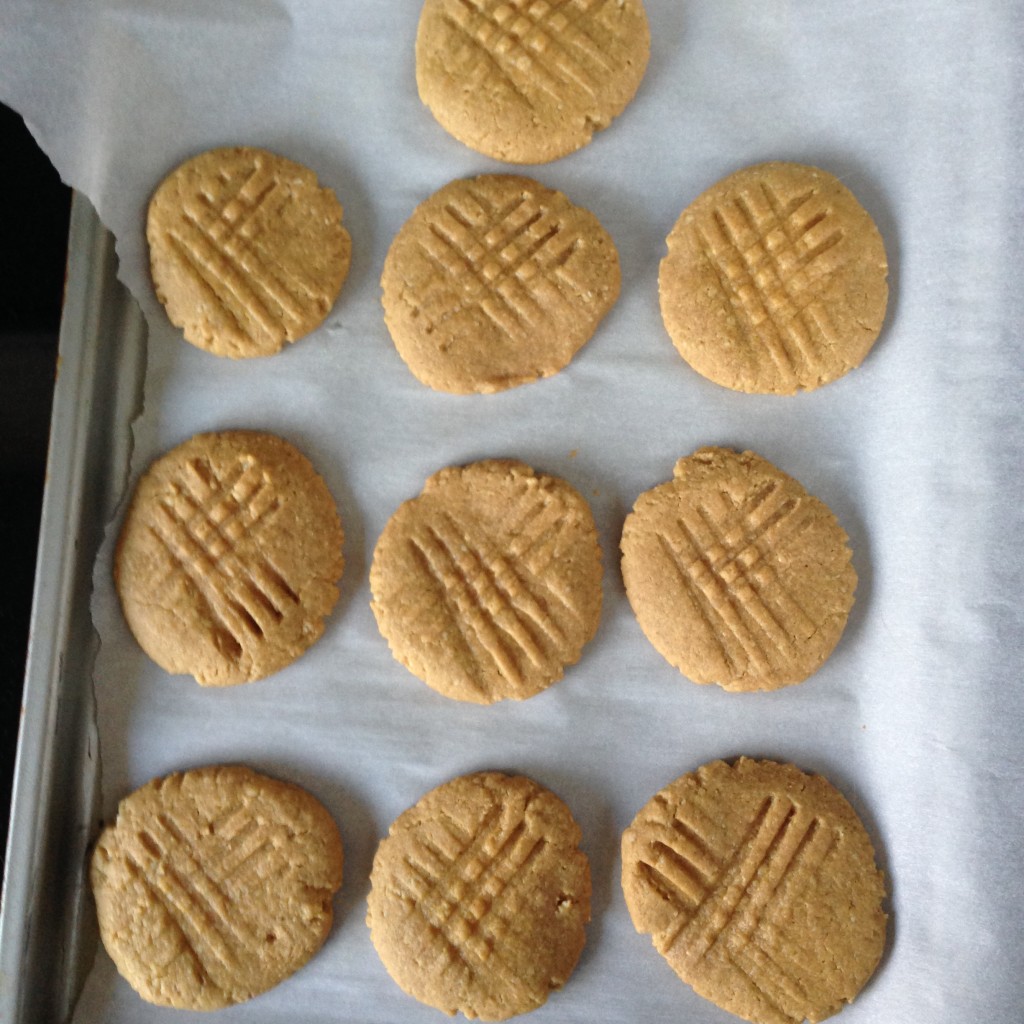 Bacon Wrapped Brie – AKA Pocket Full of Grease
Such a good idea, right?
Well, I didn't account for the bacon grease to pool INSIDE the brie . . . Very unappealing to look at. We'll attempt this one again . . . someday.
For now, it's taking a back seat. My inner foodie can't stand wasting two such beautiful ingredients.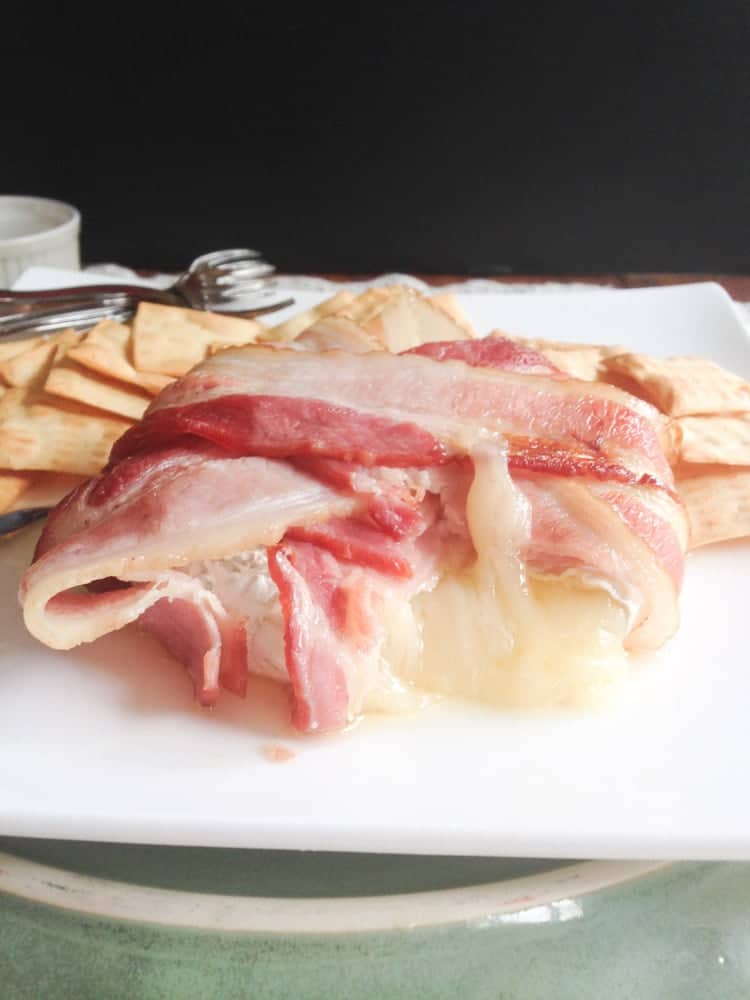 Gooey (Actually Delicious) Peanut Butter Fudge
My trials with fudge continue. I truly do suck at making fudge. It's sad . . . really, truly sad since I LOVE fudge. I attempt fudge every holiday and every holiday I fail. We will meet again, fudge.
On the bright side, this fail turned into the perfect filling for the Healthy Peanut Butter Buckeyes. Definitely a fail turned into a win in Veggie Balance books.
You see a pattern here, though? I truly do suck at making fudge.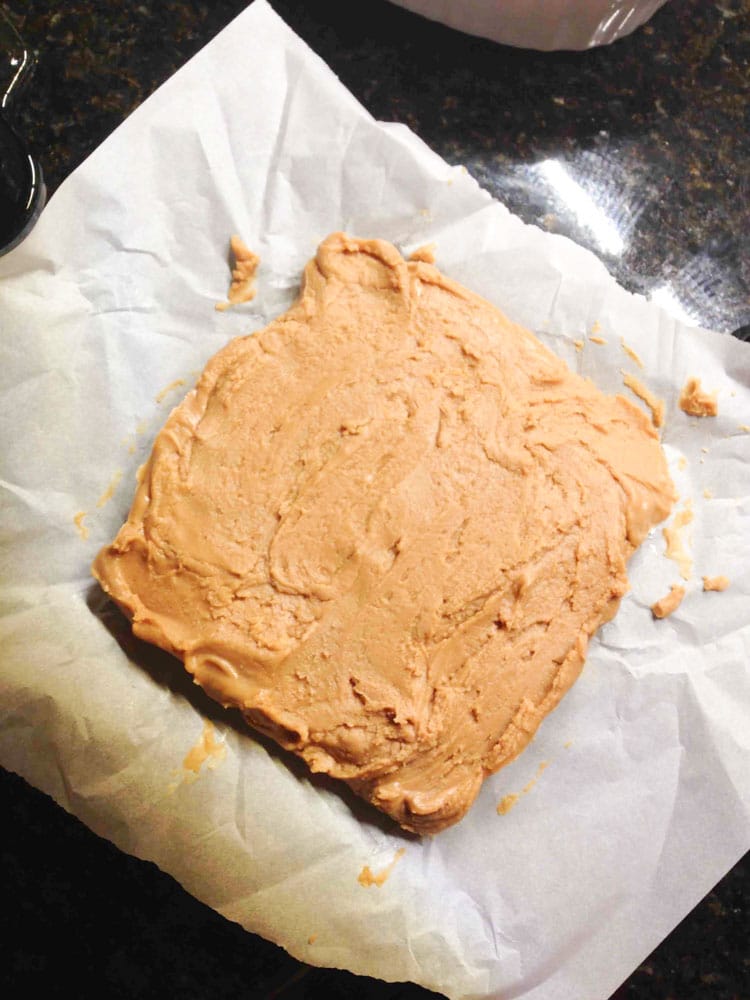 Death by Dry Cornbread
Cornbread that is so dry it crumbles by merely looking at it; that is a very sad day for me. I love cornbread. Through my many failed attempts to master the perfect gluten-free cornbread, I ended up with many bowls of cornbread.
Bright side: Crumbled on top of sloppy joe it was pretty tasty! 😉 Plus, we got it right eventually!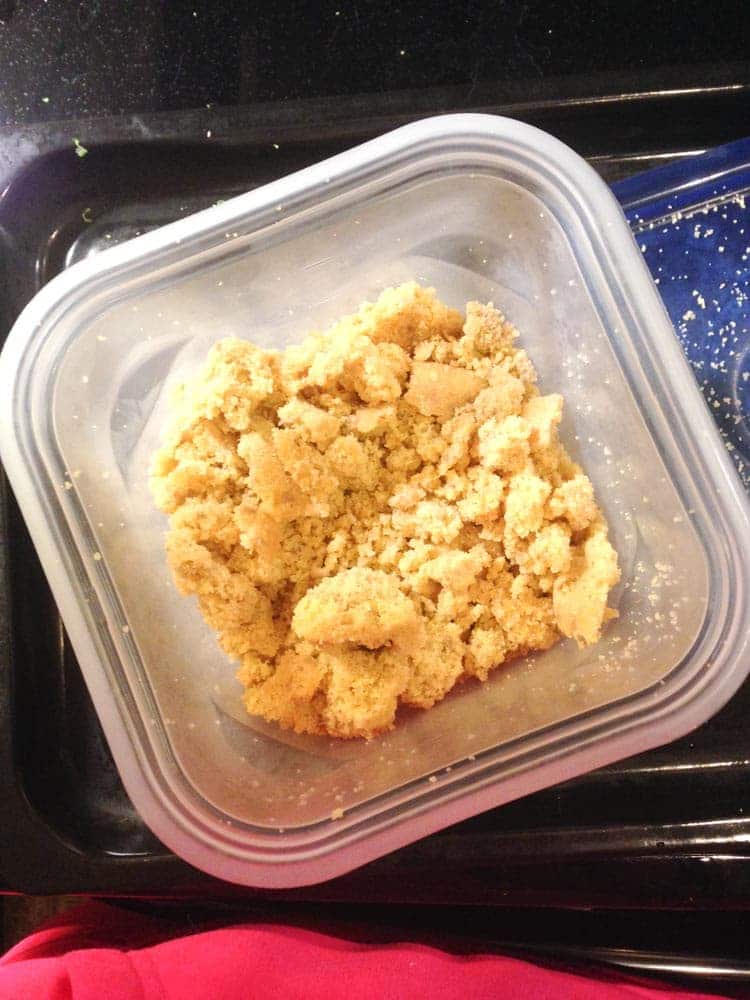 ---
I hope you enjoyed my epic and horrifying look back at 2015.
Join me over on Snapchat to get even more of a glimpse behind the scenes, along with (maybe) too many images of my animals. Cooper especially; he's my office buddy.
(Username: VeggieBalance)
Cheers to another great year! Thank you so much to every one of you who follow VeggieBalance. I hope we can still be friends even after this sharing of my Epic Fails of 2015. 🙂