Full-Time Blogging – Is this real life? Well, this isn't a normal post. Truthfully, this is a raw and very fresh post. I sit here in my home office, click 'New Post,' and wipe away this eye sweat (which I'm hoping doesn't get any worse while I write this post).
Bundled inside me is an extremely exciting and mind boggling realization, and there is a story that leads up to this extremely bold step. But let's start at the beginning…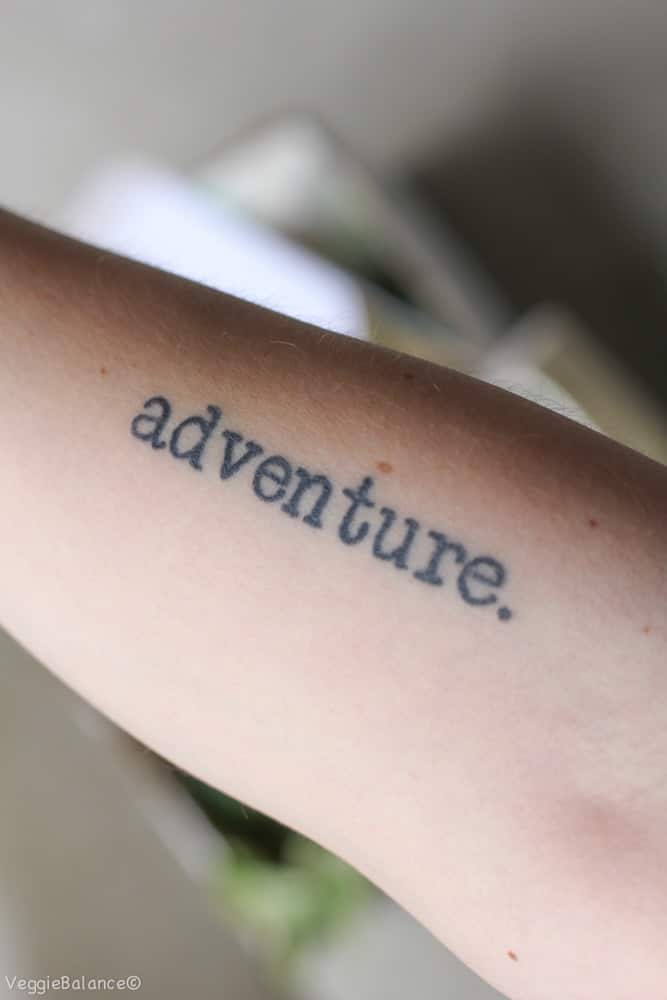 I started Veggie Balance over two years ago. I realized early on that this was something I loved and even adored spending every waking moment doing. My fate, success, and failure rested on my own shoulders. And thank goodness it didn't include math.
I struggled through my early years, struggled in school, and struggled in life in general. School made me feel like a failure. I'd try and study so hard, but usually ended with a reoccurring 'C' (or worse) on my papers. I just wasn't good at school. It made me feel stupid, like I would always struggle to make something of myself.
Meanwhile, I was plagued with numerous health issues (read more about those here). While my health problems probably didn't help with my schooling, I can't blame it for my struggles.
Schooling and Me, we just didn't fit. Subsequently, my confidence dropped and I felt lost.
I was trying to fit myself into the 'ideal life', a life that I thought society dictated for me. Without that piece of paper (diploma), I felt that my life could never amount to a full-life.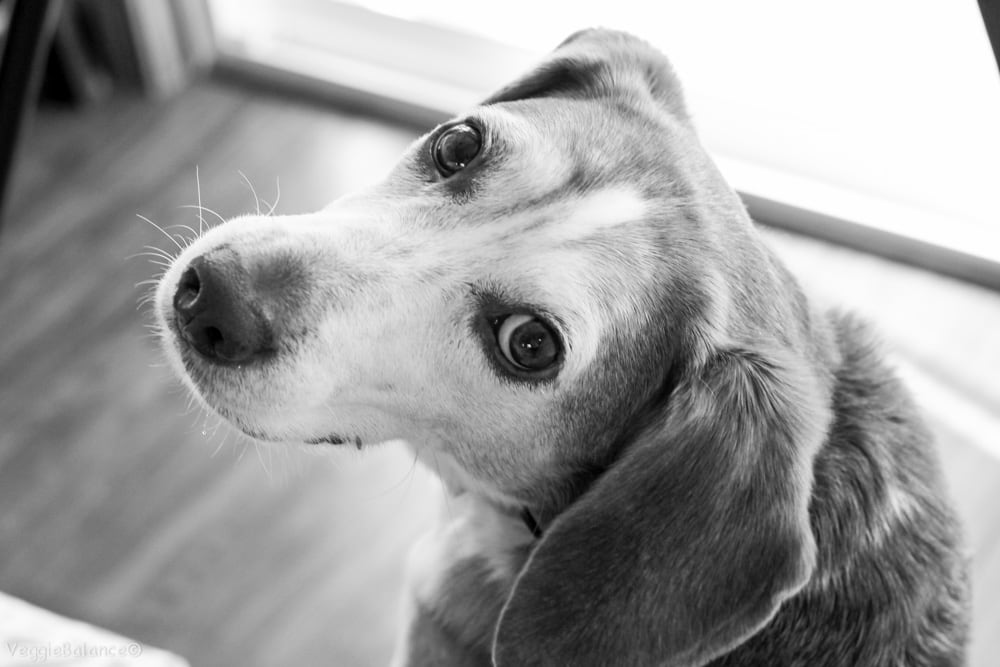 These past few years I've come to believe differently.
1. A full-life isn't how many cars you have, how big your house is, or the newest piece of technology.
A full-life is the indescribable feeling of being satisfied with exactly where you are at, AT THIS VERY MOMENT. Of course, we need goals and aspirations for the future, but a full-life is being fully present and happy with each moment in life.
We want to strive to be better and work towards goals, but we need to enjoy the process. Enjoy each moment, instead of wondering and striving for the next thing.
Life is too short to not fully revel in the precious moments we are given–every moment with friends, family, and even those quiet moments listening to the wind blowing through the trees. That is appreciating life.
No matter how much money you make, how expensive your car is, or how many designer clothes you own, those items don't equate to a full-life or give your life any real worth.
That worth, is inside you.

2. We don't all need to FIT into the cookie-cutter lifestyle that is 'normal.'
Each of us has a talent, a drive, something that takes you into another world.
I've always been creative in a sense; dancing, painting, and music are all things that feed my soul, even when growing up. I felt whole when dancing and still do while dancing through my house when no one is home. 😉
I'm complete, rejuvenated, enthusiastic and vibrant when losing myself in a creative bliss.
I never got into photography until Veggie Balance.  When I did, I realized something had been missing in my adult-life.
The creative drive I've been trying to push to the bottom of my mind, the very essential fiber of my humanity, runs on creativity.
I had been pushing it down, trying to follow what society was telling me to do: Get a bachelor's degree, get a job, work for someone else, work more, make money, and work some more until you retire.
What kind of life is that? For some, that might be the perfect life. For me, it sounds like torture and provides zero joy.
I want to thrive. To step off the cliff and try new things, even if it takes me out of my comfort zone.
It's time to be doing something that gives me that ultimate creative bliss. Trying to fit into the expected 'normal' life just doesn't do that for me.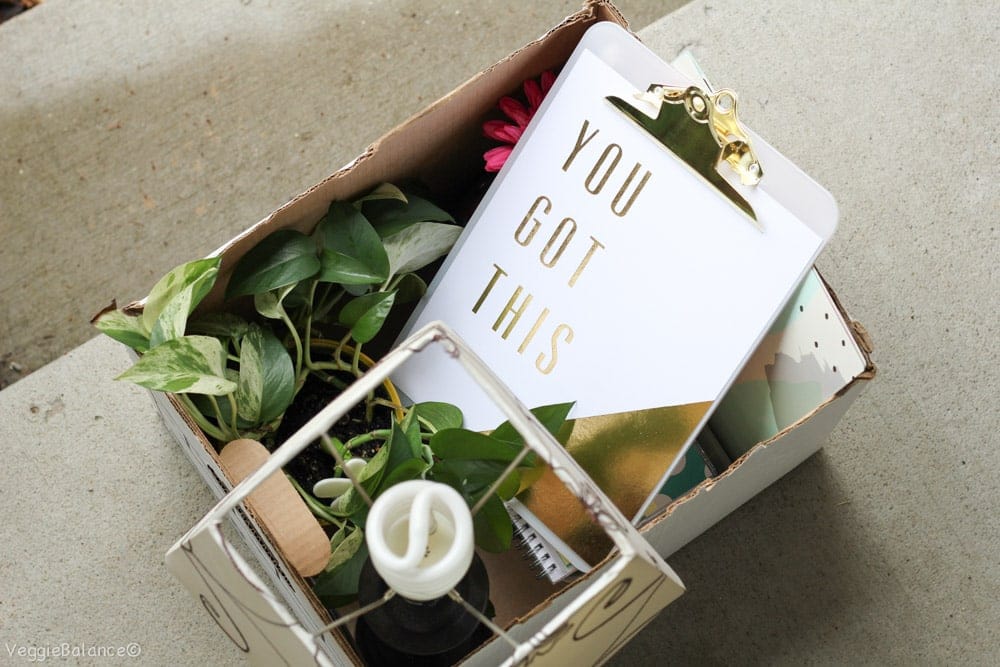 Alright, on to the crazy, unfathomable, and still surreal news:
I, Lindsay Garza, am now a full-time blogger here at Veggie Balance.
That sentence really doesn't seem real.
I sit here with a box of items from my job of almost nine years. I stare at pens, pictures, plants and other items that I've moved from desk to desk while relocating within this company for almost a decade of my life.
This is surreal. I'd expect myself to be a bawling mess and nervous wreck. Instead, I'm a little overwhelmed (eye sweat happens when I'm overwhelmed).
Yes, overwhelmed with excitement, drive, and an indescribable sense of joy, yet completely at peace with my decision.
A while back I had a feeling I'd just know when it was time to go full-time blogging. I knew it would be time when I had complete peace with my decision.
It is time to take this step. It is time to step into the unknown and stop playing it so gosh darn safe. I'd never know if I didn't try.
---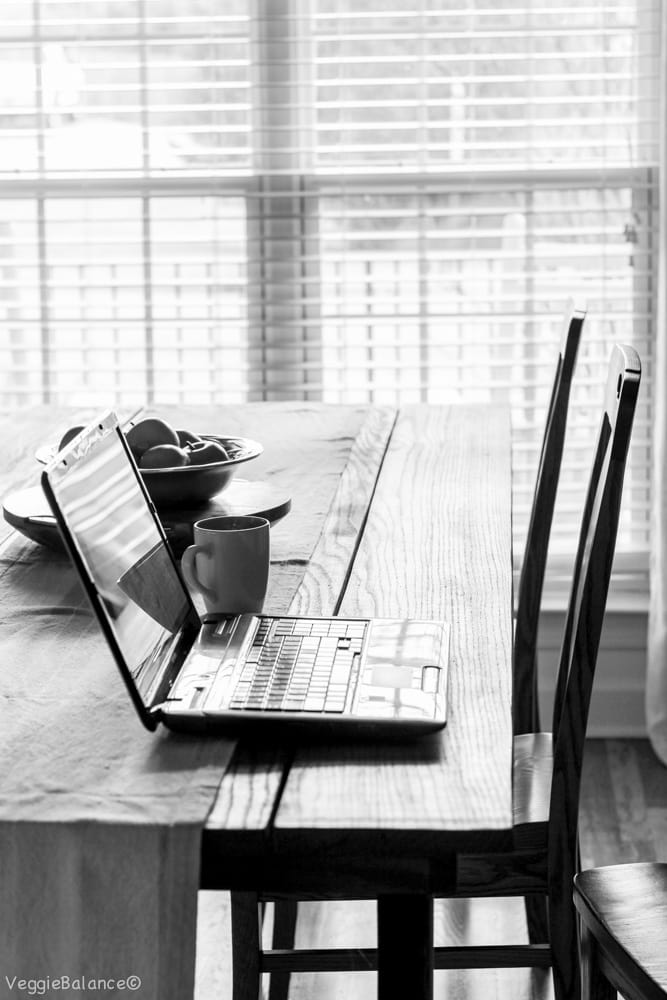 I want to leave you with something to think about. I'm hoping someone needs to hear this because I know I needed to hear it a bazillion times before it really began to sink in.
Life is too short to not try your hardest every single day. Life is too short to spend wasting it away on something that doesn't give you joy, pride and excitement.
There are two kinds of people in this world: The people on the edge of the cliff who stay there safe, and the people who decide to jump and take that chance.
If you stay up on that cliff, you will never know the possibilities in store for you and what could be.
Do I know what is going to happen next? Nope.
Will this be an adventure? Yes.
So here I go, I'm stepping off this cliff . . .
Xoxo, Lindsay