Garlic Baby Carrots, perfectly boiled in one pot, 15 minutes and you have yourself the perfect side to any dish or take along snack. (Gluten-free, Vegetarian, Vegan)
These garlic baby carrots are another addition to Roland's meals these days. I personally love them myself, they are perfect for a boost of vegetable to a meal. Just like the vegetarian mini quiches these are an effort to help Roland eat better.
It's kind of cool in a way.(In a way) I've had to change my eating habits for health reasons and now Roland has had to do the same. It's always so rewarding to watch someone actively work towards bettering themselves.
Putting this simply though, Roland hates everything and anything involving vegetables. Carrots definitely being one of them. You cannot get him to eat raw carrots even if you gave him a million dollars. Well, maybe he would eat them still, Roland will do anything for money.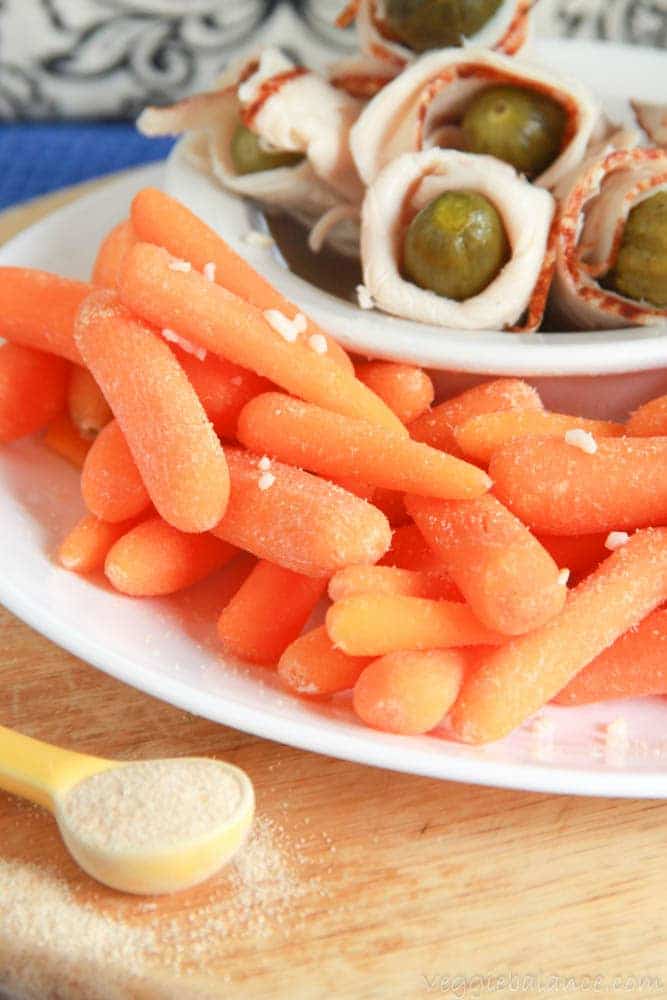 That is the one thing that is very different about us. (Among other things. Opposites attract)
I am a quality of life gal. I'm OK with making less money as long as I have a roof over my head, a car to get me to places and a little extra cash to take care of myself, I'm good. It's what drove me to decide to start working part-time. Making less money but I'm able to do what I love. Roland on the other hand is completely different.
Ever heard of this scenario?
Scenario: If your job was to sit in a room, pack those silicone packets with the little beads for 12 hours a day and no human contact would you do it for million dollars a year?
My answer: Absolutely not, no amount of money is worth that
Rolands answer: Absolutely YES.
Zero hesitation when he was asked this.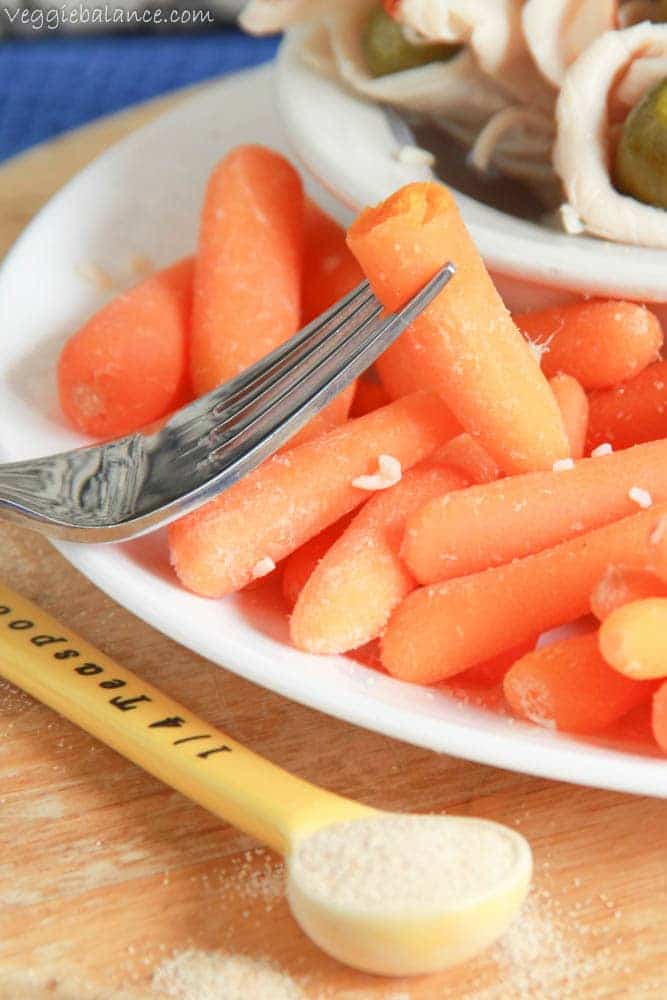 So anyways, Roland won't eat raw carrots but he'll eat cooked carrots without too much whining. I love them either way personally. It's the easiest thing to make in the beginning of the week and eat throughout the week.
One day I caught Roland pouring some buffalo sauce in a container going into his lunchbox. I guess these cooked garlic carrots are very good with buffalo sauce as well. Boys, gotta love them.
So if anything, a carrot lover will love this and if you have an extremely picky eater, just throw some buffalo sauce on it. No really, don't. I was so disgusted with that combination. Buffalo Chicken Meatballs need to be on the menu soon though. I love buffalo sauce, just not on carrots.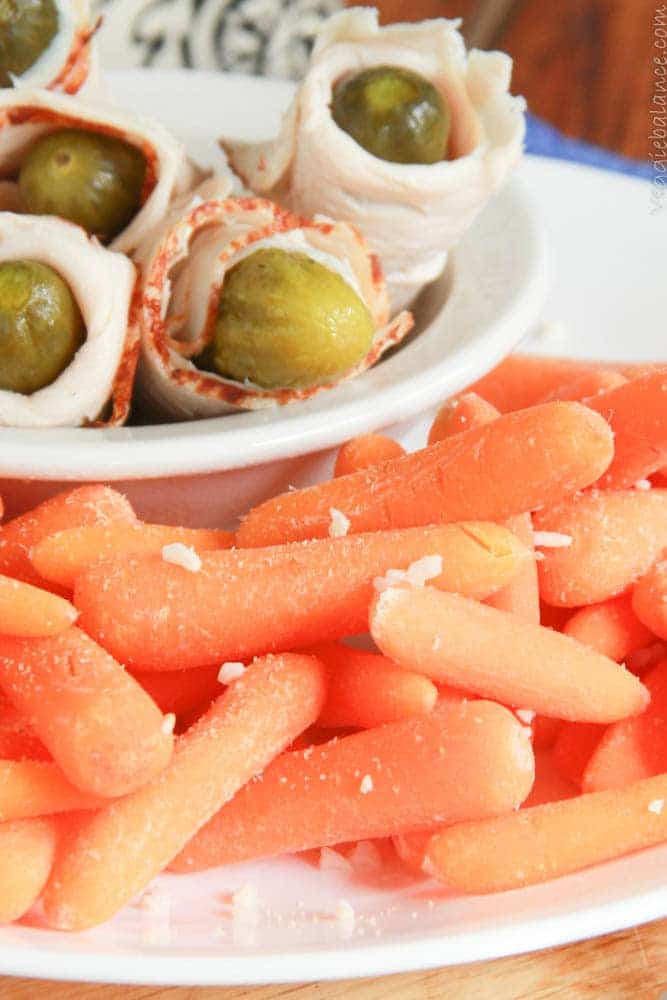 This week I officially moved over to my new part-time position. I'm loving working part-time though, every afternoon I get home I change into everyday clothes (most amazing feeling ever) and Cooper and I have cuddle time on the floor. He seriously waits for me to lay down. Gotta have yourself a daily dose of puppy love.
I also have plans to next week to go filter out some fresh honey from the family hive on Tuesday. I'm super-duper excited for that.
Work less, enjoy life, I'm happy as a clam.