Ginger Carrot Soup will have you feeling the flavor of fall in no time, with some added benefit of tasting delicious and being good for your tummy. (Gluten free, Vegetarian, Vegan)
Fall is officially here and I am officially in soup mode. Fall is my favorite season, too bad it's the shortest season in Michigan.
My favorite thing about this time of year is the cozy feeling of being inside under a blanket, with a bowl of soup listening to the wind blowing and the leaves flying across the roads.
It also is perfect running weather with it being in the 40-50's. We've had some gross weather though, more like in the 30's.
I'm signed up for a 5K this weekend and it's suppose to be snowing! Grumble, grumble.
I think you guys have learned by now, when I say something, I mean it. I said get use to this soup obsession and I mean it.
When I made my first crockpot potato soup and use my fancy new birthday present the immersion blender I knew soups are going to become my best friend for this winter. And let's be honest, crockpot + immersion blender is a total foodies heaven.
So without further ado, let me introduce you to carrot ginger soup.
Tastes very similar to a butternut squash soup with the sweetness from the carrots but then the ginger gives it a perfect boost and zing of flavor. Bursting with flavor, each spoonful bathes you in that perfect cozy feeling.
That is the best feeling ever, probably why I have such a problem with soups during cold weather. I am always cold, soups, they warm me right up and give me the illusion that I'm cozy and warm on my couch with a fluffy blanket.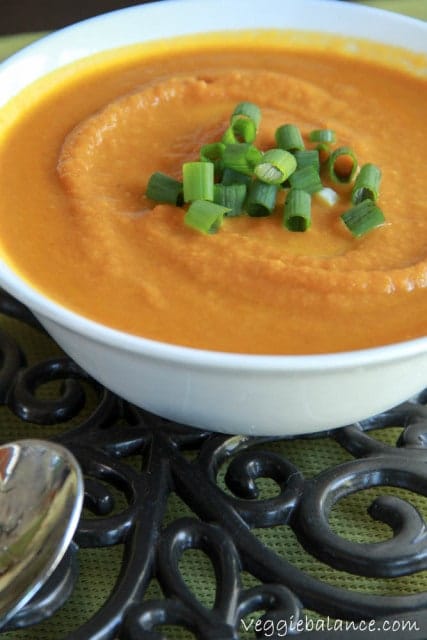 This is a great low-FODMAP soup. It's health qualities are boosted even more with antibiotic and germ fighting qualities with the fresh ginger.
Bound to stop those annoying cold and flu germs in their tracks. Add a little Apple Cider Vinegar tonic to your daily routine this year and you'll be giving your immune system the extra boost of what it's been craving!
Actually, I'm going to be making myself one of those as soon as I get home from my below freezing and also raining 5K race this weekend!
So, I know I just through a weird word at you. Low-FODMAP, it stands for Fermentable Oligosaccharides, Disaccharides, Monosaccharides And Polyol. Yeah, sticking with FODMAP.
I have been doing a lot reading on these and will just briefly touch on it. These are short-chain carbohydrates that aren't fully absorbed in the gastrointestinal tract and become easily fermented into gut bacteria.
These sugars increase the fluid movement in the large intestine and are the leading cause of Irritable Bowel Syndrome (IBS) symptoms like cramping, diarrhea and pain.
Something that unfortunately IBS sufferers are all to familiar with. This method of diet has actually shown amazing improvements in IBS sufferers in alleviating the symptoms, and is now a recognized as a way to treat IBS.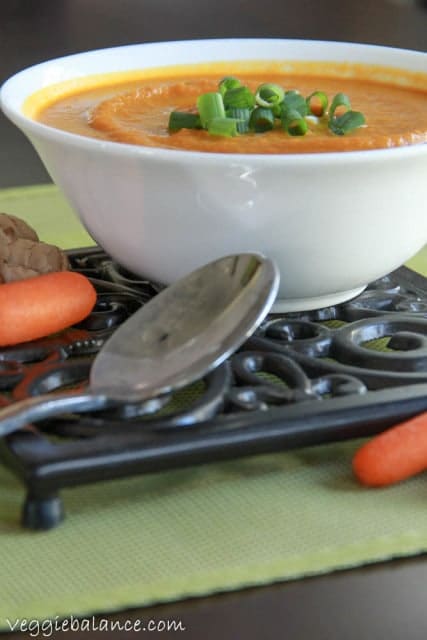 So where and why does matter? Well, as I've
very openly discussed
before I use to be a severe case of IBS. Fortunately I am not plagued with those symptoms anymore, but I have the other beast I am fighting again. So it's to the drawing boards again, and FODMAP's are something I'm more aware of and have back in my mind trying to find what causes these flares.