Gluten-Free and Traveling to Japan
 is above-and-beyond do-able for the gluten-free traveler. We'll show you the Best Gluten-Free Places to eat in Tokyo.
I wasn't sure what to expect in Japan. Research helps, but I still didn't have a good idea on what to expect as a gluten-free traveler.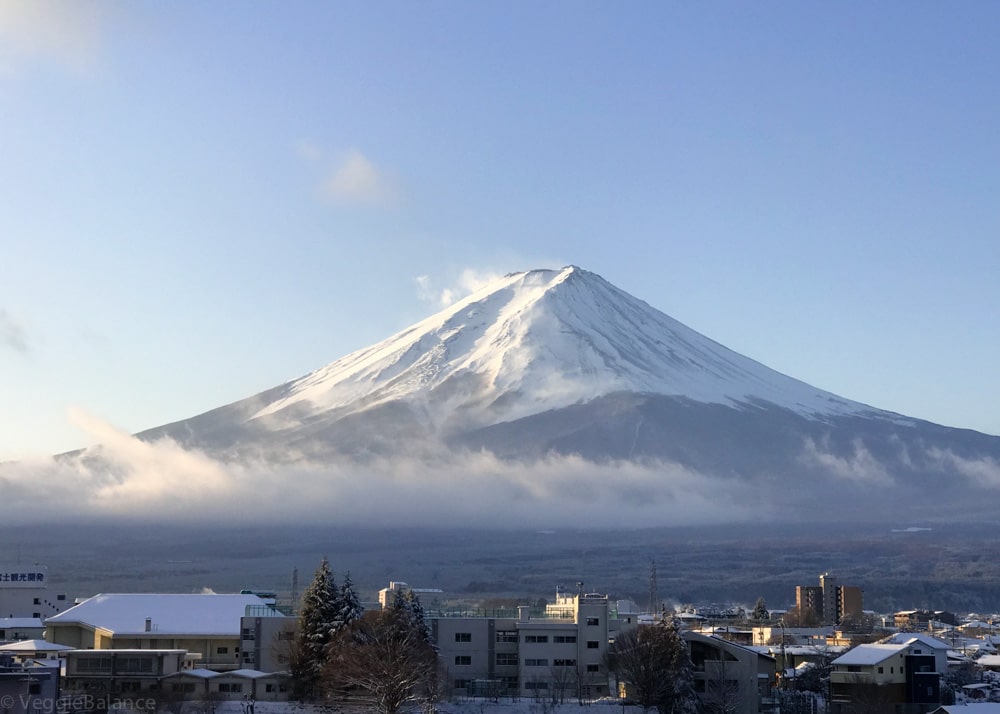 Admittedly, I was fearful about being gluten-free in Japan. How was I going to manage? Well guess what? I more than managed. I ate some of the most delicious food!
I've always been nervous traveling to East Asia because of the language barrier and food alllergies. However, I was been BLOWN away by the caring, polite, above-and-beyond hospitality we experienced in Japan. The people are amazing.
This place has placed a permanent stamp on my heart. Japan is AMAZING. Clean. Surprisingly Quiet. Polite. Helpful.
Oh my word, I could go on forever. If there is one thing you need to take from this post. GO TO JAPAN.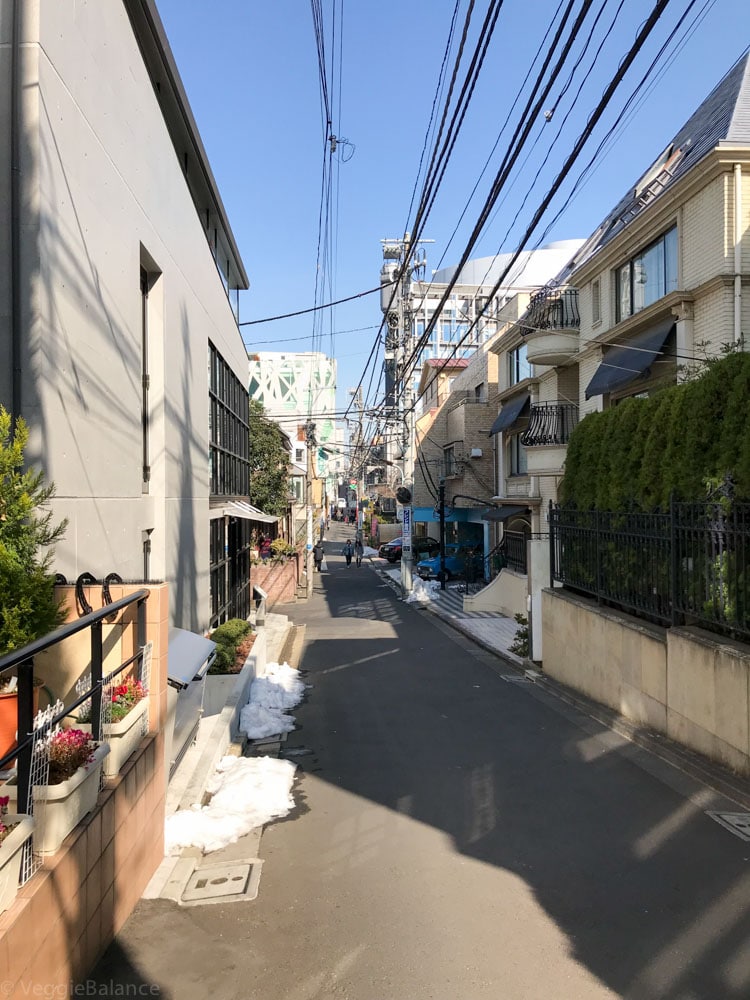 Terrified that you have to be gluten-free and think it's not possible in Japan? Surprise! I'm going to walk you through the gluten-free places to eat in Japan. Mostly around Tokyo, since that is where we spent majority of our time.
As many of you know, I have tattoos. Tattoos are not allowed in almost all public onsens. I wanted to experience a onsen type bath and onsen place as well. We headed to Mt. Fuji area and found a Onsen that can accommodate gluten-free diets. I'll go into more detail below with that as well.
Gluten-Free Places to eat around Tokyo, Japan.
Gluten-Free Cafe Little Bird
Little Bird Cafe is a dream and delicious! It is a 100% gluten-free restaurant. EVERYTHING in there is gluten-free. There is zero chance for cross contamination and the soy sauce is gluten-free tamari sauce. I got the gluten-free ramen twice because I couldn't get it anywhere else and it was AWESOME.
R got the gluten-free pizza the second time and I, of course, grabbed some bites, it is quite tasty. Note: This is a very small cafe, fitting about 10-12 people and is CASH ONLY. They do not take credit card at all. Bonus: It is reasonably priced.
You can buy gluten-free soy sauce there and I wish I did since I forgot my travel tamari sauce and by the middle of the trip I was getting VERY bored with plain white rice.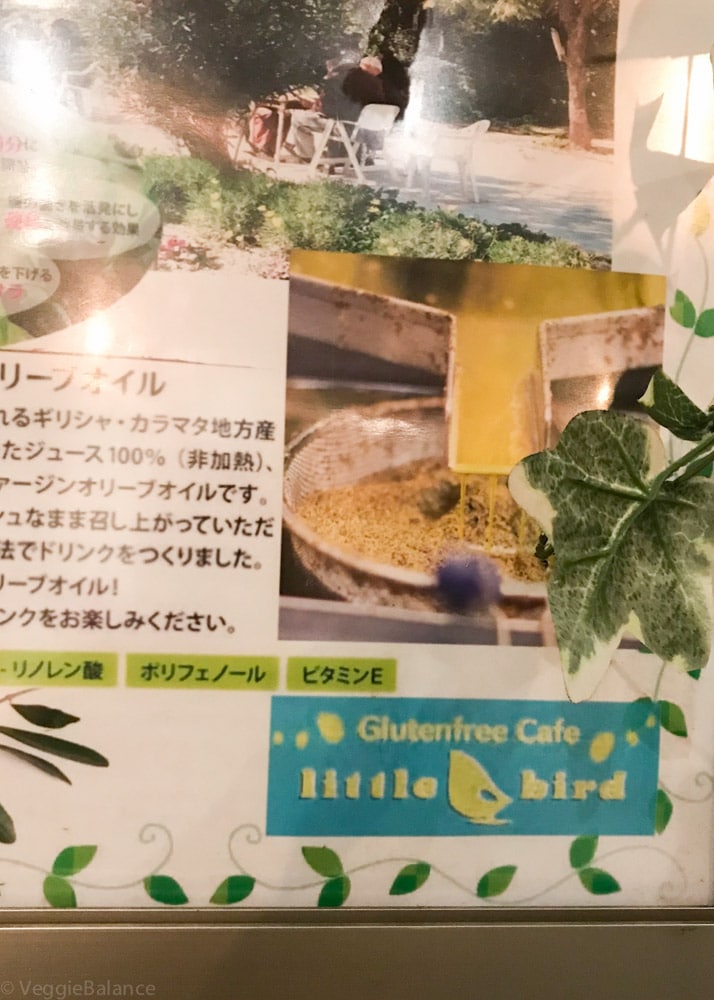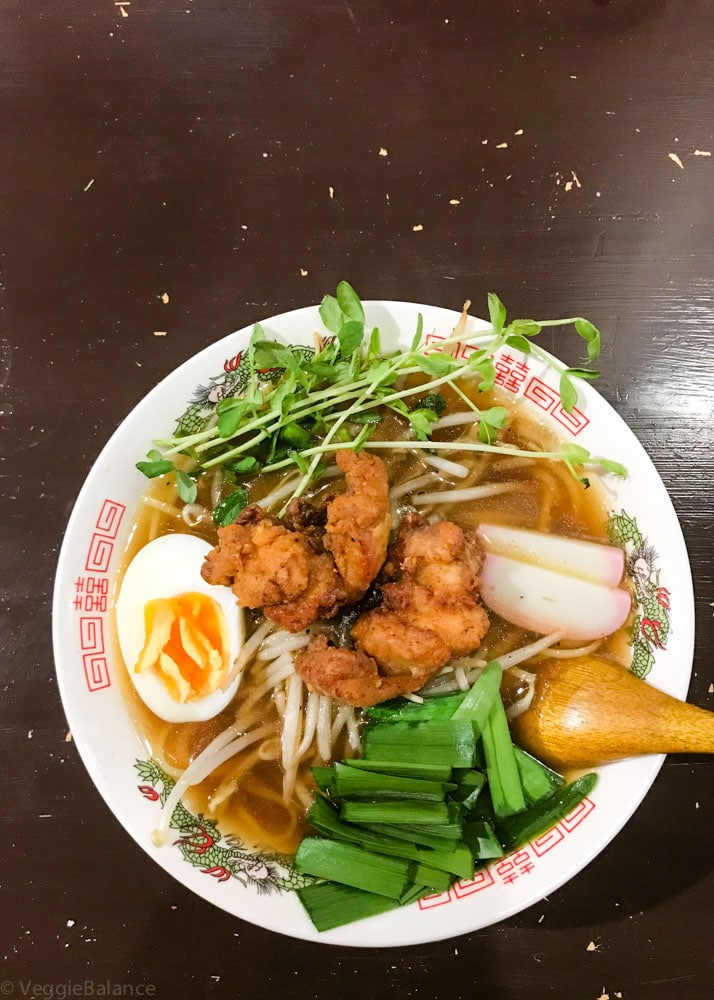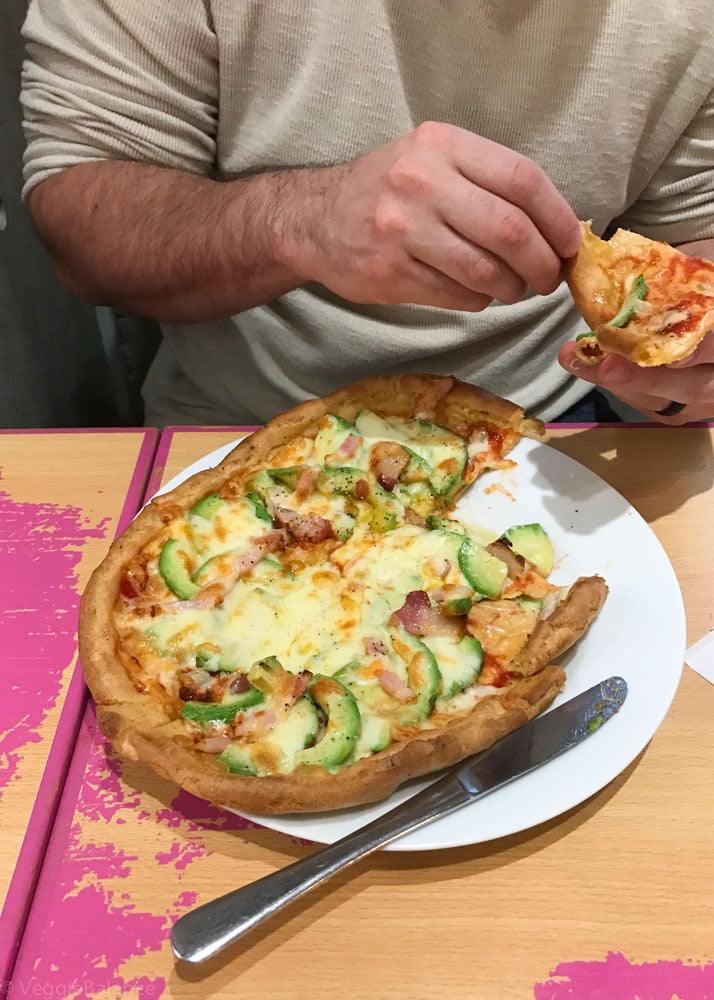 ---
Revive Kitchen
Revive Kitchen is delicious. They have rice bread and rice pancakes. Both are amazing. It's a little expensive (About $25-$30 for two people) but the food portions were decent and filled me up. Avocado toast with egg and rice flour pancakes with lime butter were amazing. We went there for breakfast at least 3-4 times. The breakfast was so good, atmosphere was cozy and it was a safe environment from what I gathered.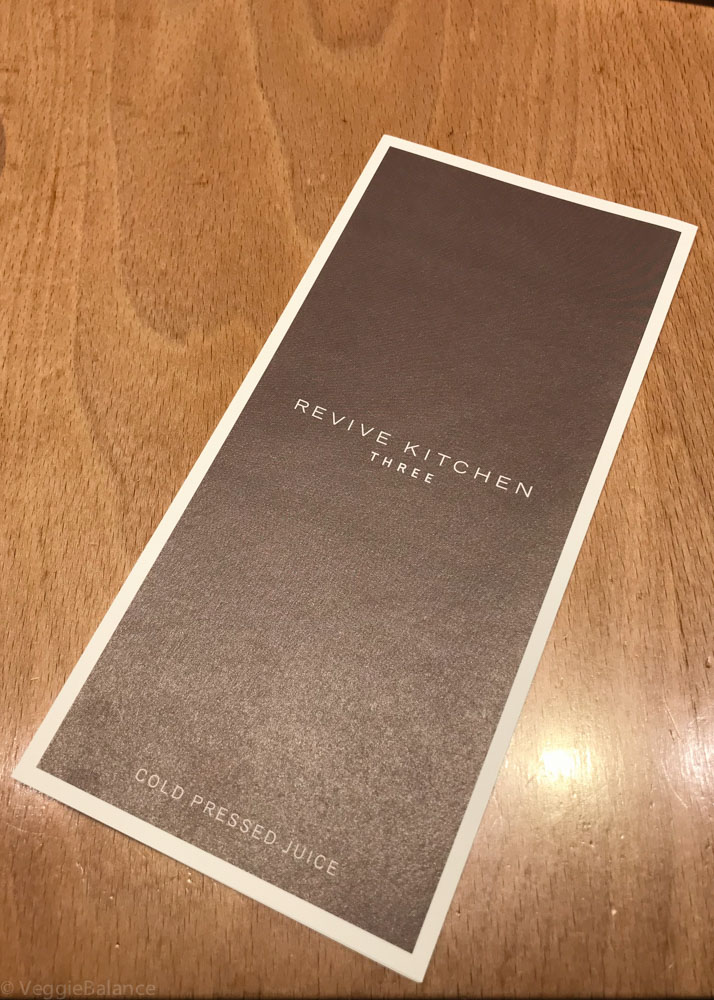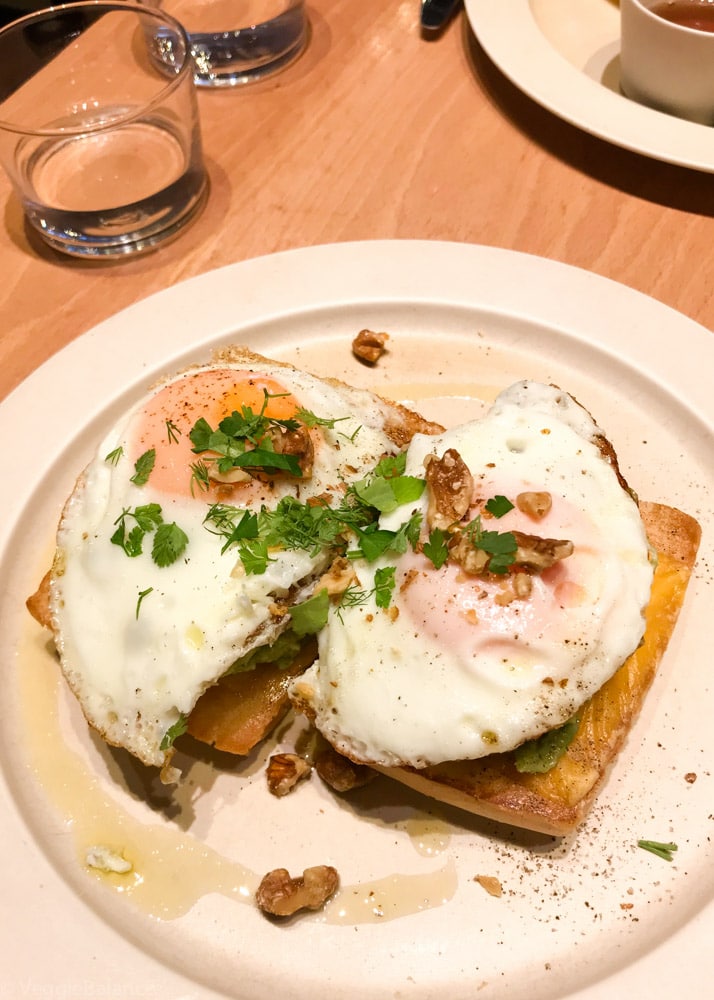 ---
Mr. Farmer
This place was where I had one of my first meals after the long haul flight. I got the Baked Chicken with Quinoa and Peppers. A good hearty meal after such a long trek across the world.
The meal had a gluten-free symbol next to it and the waiter confirmed. On another day, I ordered the Egg White Omelet with Avocado and Salsa. (also with a gluten-free symbol on the menu) Another really good meal.
The portions are HUGE so the price is worth it. Here is where it got tricky. A week later, we decided to stop in for breakfast and the breakfast menu was different. No gluten-free symbol next to my egg white omelet … The waitress informed me that a salad was my only 'safe' option.
I needed to protein and carb-load since we were about to leave on another long flight and salad was not going to cut it. We ended up leaving and going to Revive Kitchen instead. I didn't have any reactions from the Egg White Omelet, so not really sure what that experience means.
They staff, however, took the time and looked into it all with detail the first couple meals and for that, they made it to the list. I didn't react and the first two times they were marked as gluten-free. This is however NOT a 100% gluten-free restaurant so cross contamination is possible.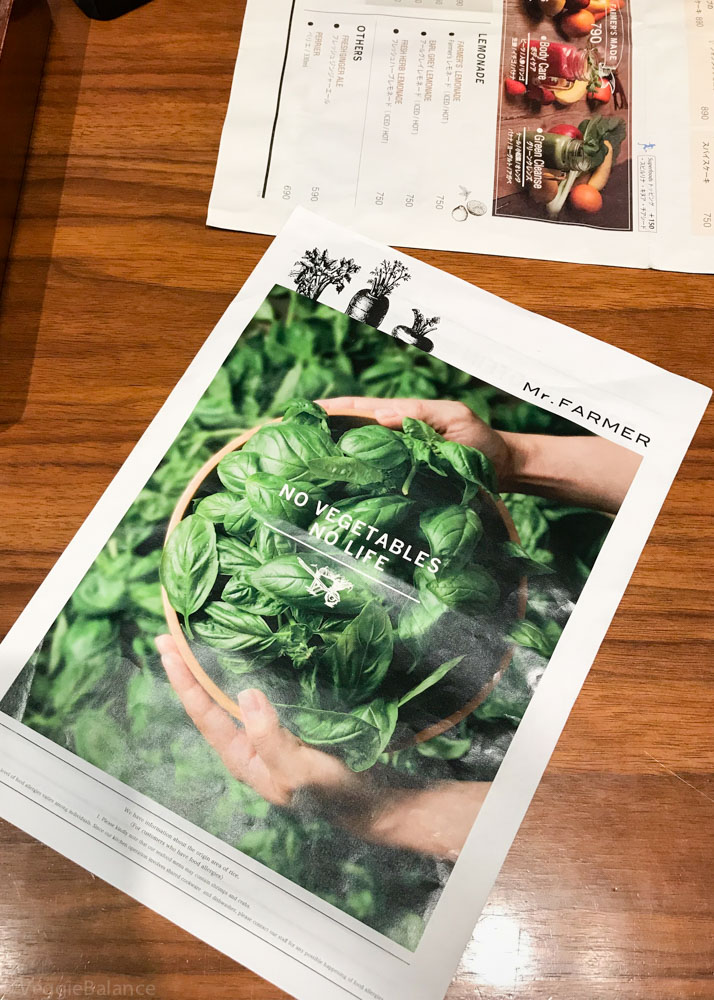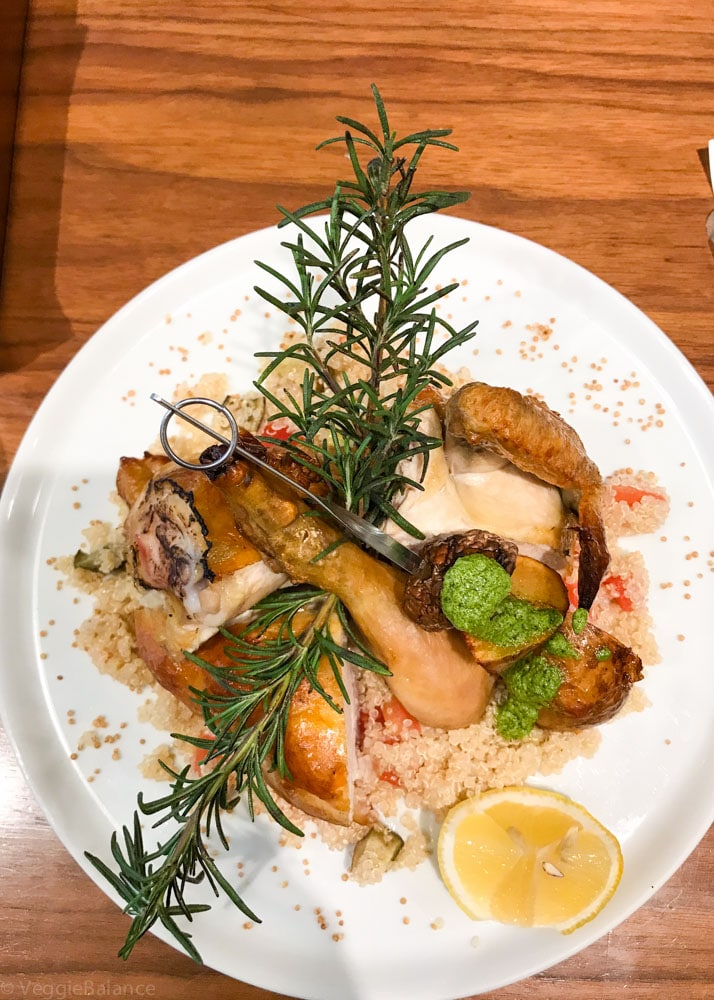 ---
Smokehouse
I learned something a couple years ago after my diagnosis. Meat places are my friend, especially BBQ places. Not being a HUGE meat person, this was something that took getting use too. However, after two weeks of eating plain rice and plain veggies I was needing something with more substance.
This place does have gluten-free hamburger buns to go with their burgers. However, they informed me they are in contact with other bread items on the same grill. I took it as the normal bread buns are grilled next to the gluten-free ones. For that reason, I asked for 'no bun'.
Now, if there is ONE thing I learned during this trip it's that in Japan, adaptations to a meal are not always understood very well. At this establishment, however, it was understood.
Our server was extremely helpful and also has allergies so he went above and beyond. After we confirmed the Espresso Beef Brisket was safe, he came back to let me know it is not a 100% gluten-free environment and the possibility for contact IS there. I'm happy to report, the brisket was tasty.
Note: Naturally, BBQ sauces are off-limits so plain beef brisket for me. But it was protein.  I'm happy to report I had no reaction to this! Winning.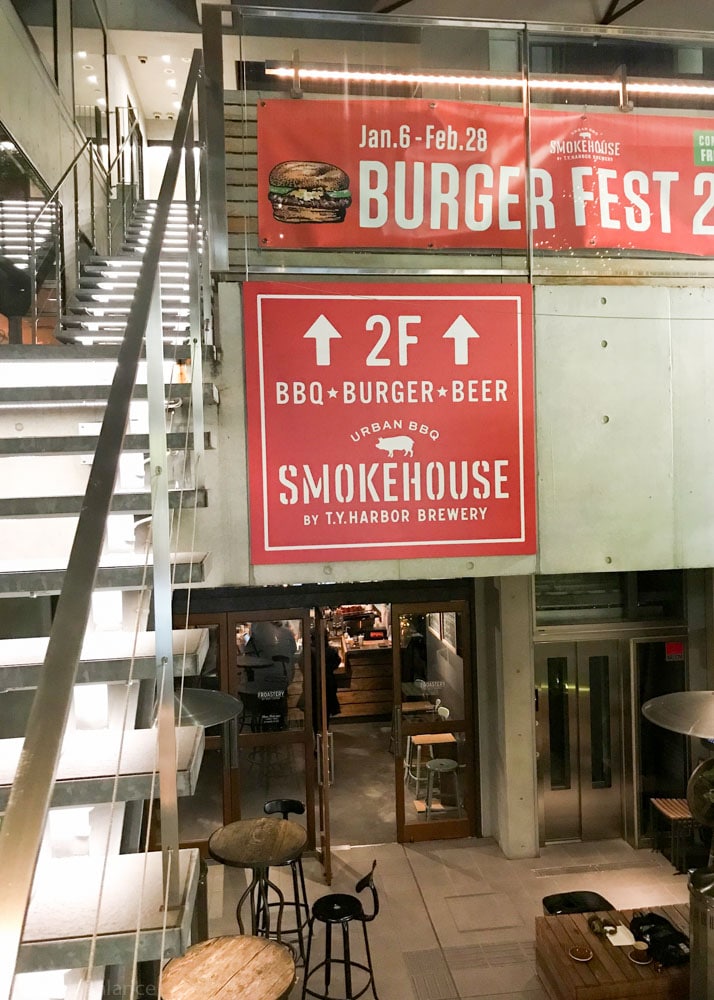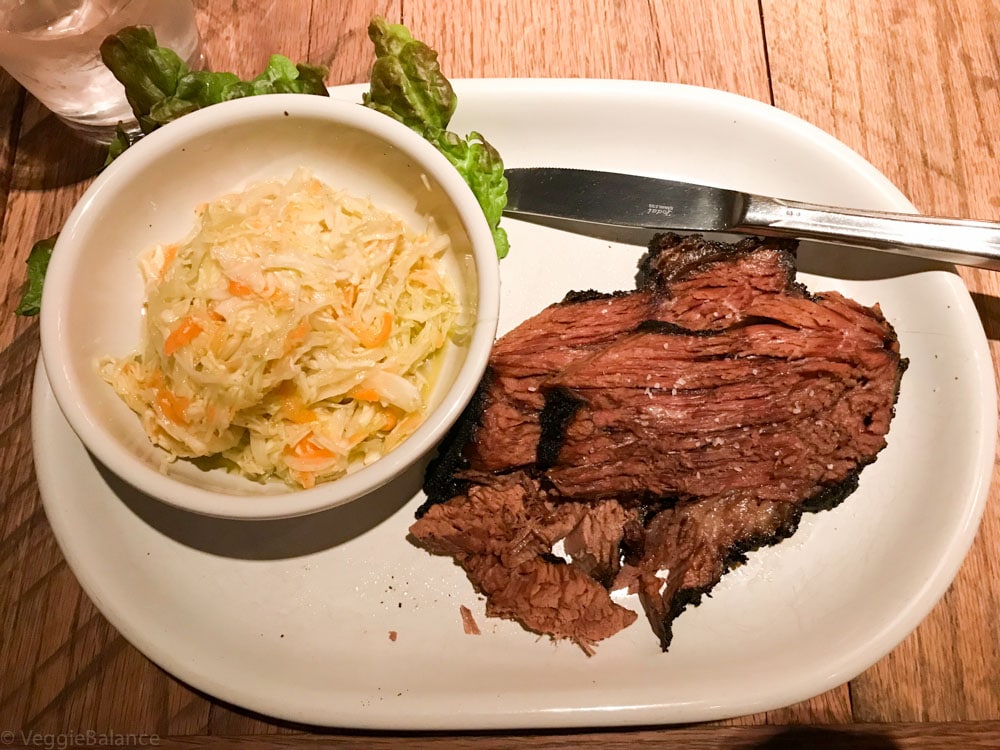 The Private Bath Onsen accommodating Gluten-Free diets
I desired a classic Japanese experience. Get us out of Tokyo and into more of the quieter countryside. Fujikawaguchiko was just the ticket.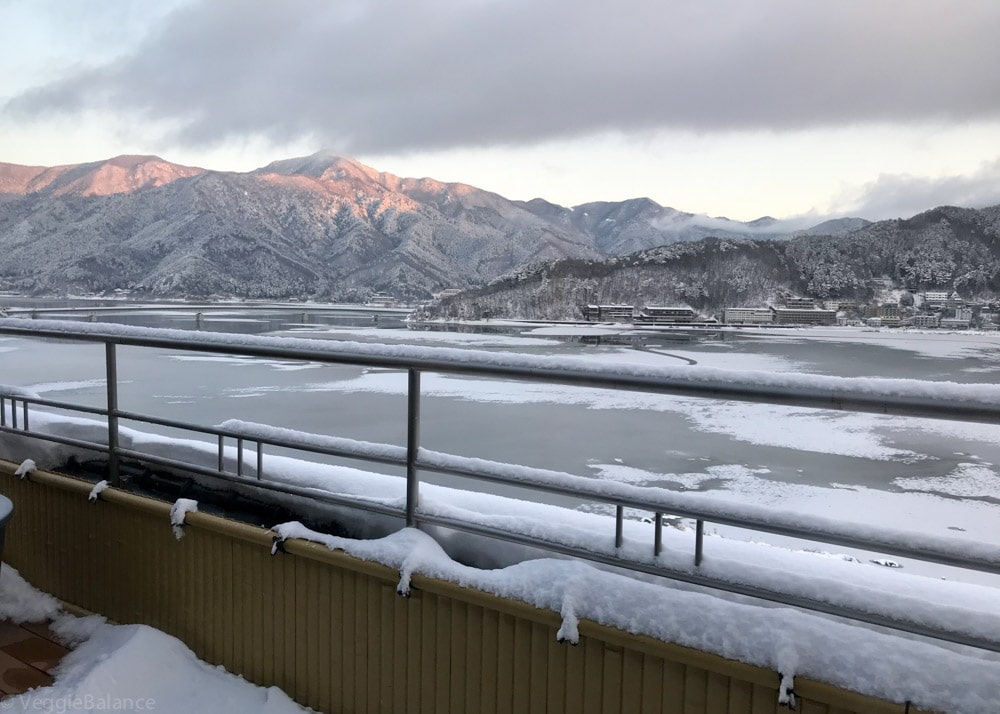 I reached out to a few private onsens about being celiac and my other allergies. Most outright said "no" in terms of accomodations.
Fujikawaguchiko Onsen Konanso had a different response. They declared they could accomodate and there were reviews to back up that claim. Sold.
We ended up booking a suite with a private open-air bath. It was a dream and exactly what we wanted.
The first night was a bit of a struggle. They seemed to not be prepared for my allergies. The entire meal was chaotic trying to explain that no I can't eat that, fried no, shrimp and crab no. It was an educational experience.
I will be the first to admit, I am a picky eater when it comes to flesh from animals. Raw fish was extreme for me as I don't even eat cooked fish. Same with beef, I can hardly eat it if it's not well-well done. So giving me raw beef sent my tummy into a spiral. I didn't want to be rude though and did my best to make the best of the experience because it really was a cool experience.
I was worried about breakfast after the first night. It was buffet style and those are tricky to begin with. To my surprise, each item was labeled for individual allergies! Including gluten and fish.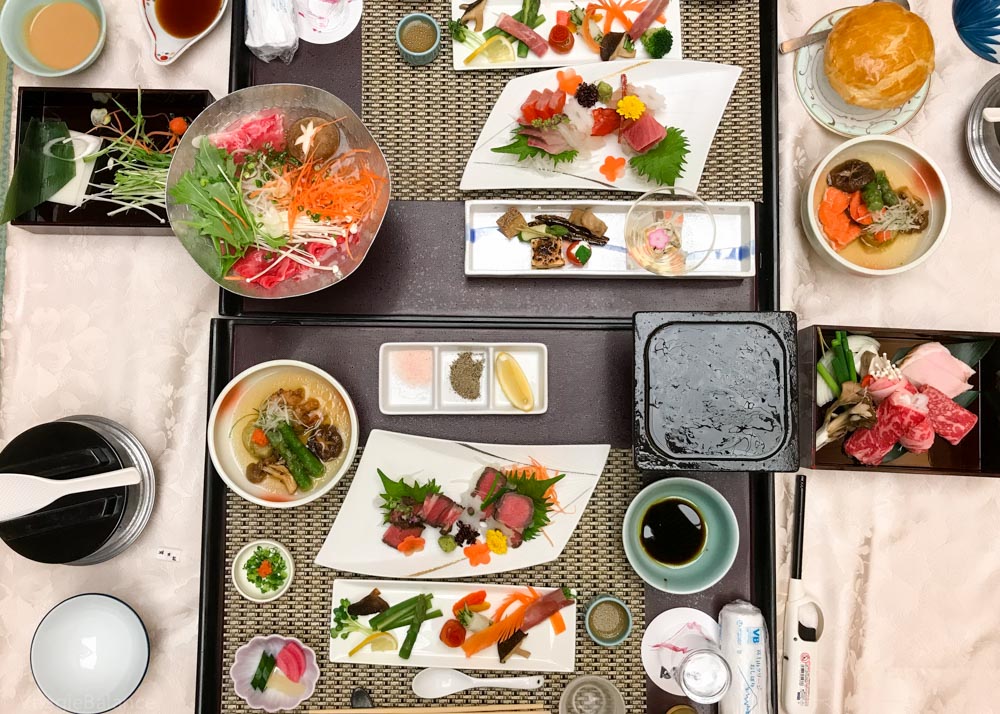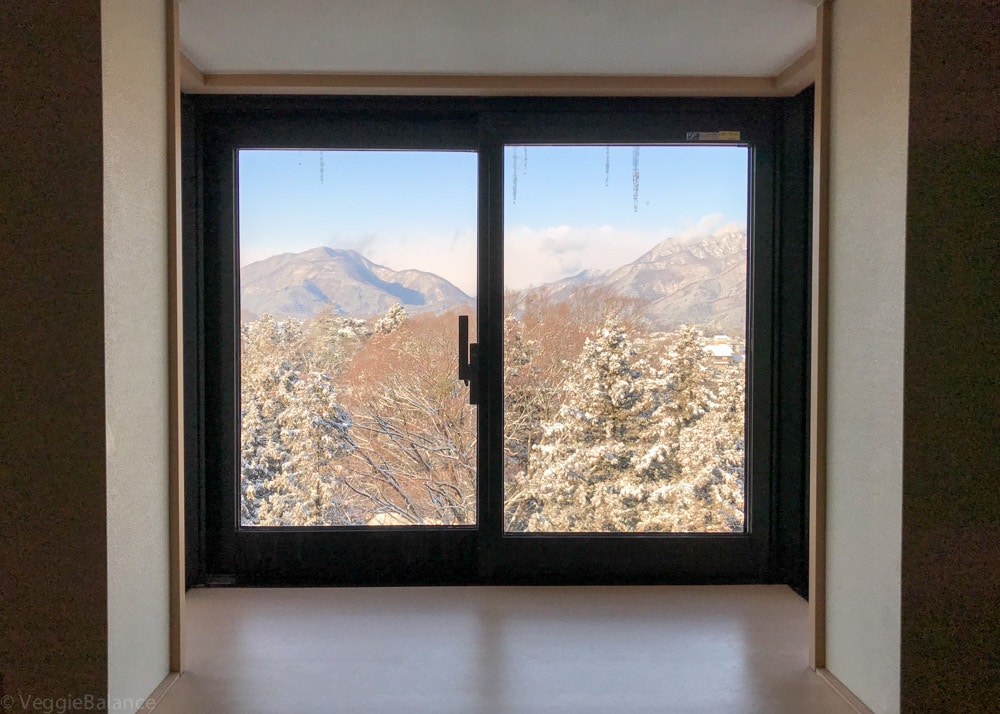 My options were limited compared to the breakfast spread, but what I could eat was great.
Hard Boiled Eggs
Pan Fried Eggs
Plain White Rice
Rice Porridge
Yogurt with honey
Salami
Smoked Salmon (I don't eat this, but I know people who enjoy it)
Bacon
Sausage
Lettuce for salads with oil and vinegar
Having salads for breakfast didn't seem to be an uncommon thing in Japan and I actually enjoyed that.
The next few nights they definitely did great job with my celiac and other allergies.
I'm not sure I would say without a doubt this place is the perfect haven for celiacs. I will say they did a great job catering to it. They really tried and the communication back and forth here at the onsen was really well-received. Google translate will be your best friend.
The room was comfortable with tatami mats, the staff there were amazing, the views from the balcony stunning and up on the roof they have a foot bath where you can have Mt. Fuji looking down at you.
This was a cool experience. At night we would jump in into the open air bath and look out onto Lake Kawaguchiko, surrounded by mountains. It was as relaxing as relaxing can get.
Soon I was ready to cook my own meals. Renting an airbnb with a tiny kitchen was great. I found gluten-free noodles (super reasonably priced at $1.50) a jar of marinara sauce and made myself spaghetti a couple nights.
I ate my spaghetti with chopsticks and it was delicious! 😉
You'll have to get creative with your ingredients but if you have your own soy sauce you can make many different dishes out there. This Vegetable Fried Rice for example would be perfect!
Snacks I survived on – found in convenience stores
Hard Boiled Eggs (Make sure you look at the packaging and the picture is of a hard-boiled yolk)
Cheese Sticks
Plain White Rice
Potato Chips (Called Chip Stars and is in english)
Snickers (No judgment please)
Meiji Black Chocolate (I like my chocolate)
Apple Juice
Meiji Milk to go into my English Black Tea in the mornings.
Is Japan a gluten-free and celiac haven like Ireland and other European countries? Most definitely not, but that does not mean we were held back.
You've got to see this amazing country for yourself to truly appreciate it. So without further ado, here are some more images of this amazing country that I captured on our travels.