Gluten Free Chocolate Pudding Pie will have your taste buds dancing with delight! Ring in spring right with this delightful dessert sans gluten! (Gluten-free, Vegetarian)
Today I'm celebrating…. What better way to do that then with a dessert. I've had this imagined for months. Say hello to the delicious Gluten Free Chocolate Pudding Pie. Hellooooooo.
Why am I celebrating you may ask? It's not a birthday, anniversary or anything like that.
Spring is Freaking Finally Here!!
Oh my freakin word do you have any idea what 40 degrees feels like that me? I'm ready to jump out in a bathing suit and swim in the currently melting snow. I mean really, what is grass? It has been such a long winter here in Michigan. There is a light at the end of the tunnel!
So I'm celebrating by having a little fun with pie! I've been wanting to attempt a pie ever since I made these No-Bake Peanut Butter Bars. The crust was so delicious I just knew it would go perfect with a No-Bake pie of some sorts.
Actually, perhaps my subconscious nerd is coming out because I just realized Pi Day is in 3 days!

This years Pi Day is the most on on point Pi day so far. Being 3.141592653 you can serendipitously eat a slice of pie on 3.14.15 at 9 hours 26 minutes and 53 seconds exactly and all will be right with the world. Let's do this.
Just so you know, I am actually going to do this. Nerds unite!
This might also be a perfect example of eating my feelings. I have not ran for 7 weeks now. My outlet for everything is gone. Before surgery the surgeon said some people can start running 4 weeks post-op. Psh, I am definitely not one of those people. Let's be able to walk a mile or two not in the sling first. Baby steps, eat some pie, some cookies, and some more baby steps. Maybe i'll get to running in another month. Fingers crossed!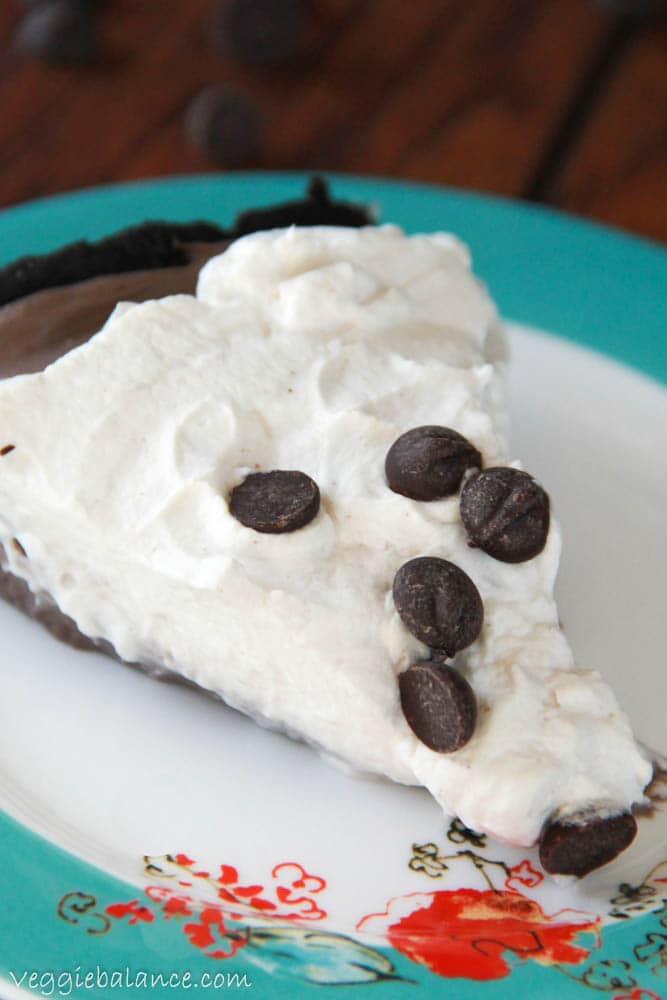 Roland is currently participating in the Crossfit Open which makes me so absolutely jealous. If only I wasn't broken I'd be able to do it this year, that was my hope when I started Crossfit last year. Oh well, no worries, I'll devour my pie and cheer him on at the same time.
I'm noticing a little more independence everyday right now. Like right now, most of the time I can open a jar without any help. **Fist pound moment**
Does that give you a clue into my life these last 2 months? I'm a cripple on the mend. 🙂            2 months down, 4-5 more to go.
Being able to cook a little bit more on my own just depending on the day and how basic the cooking is the best feeling in the world. I'm feeling a little bit of normalcy.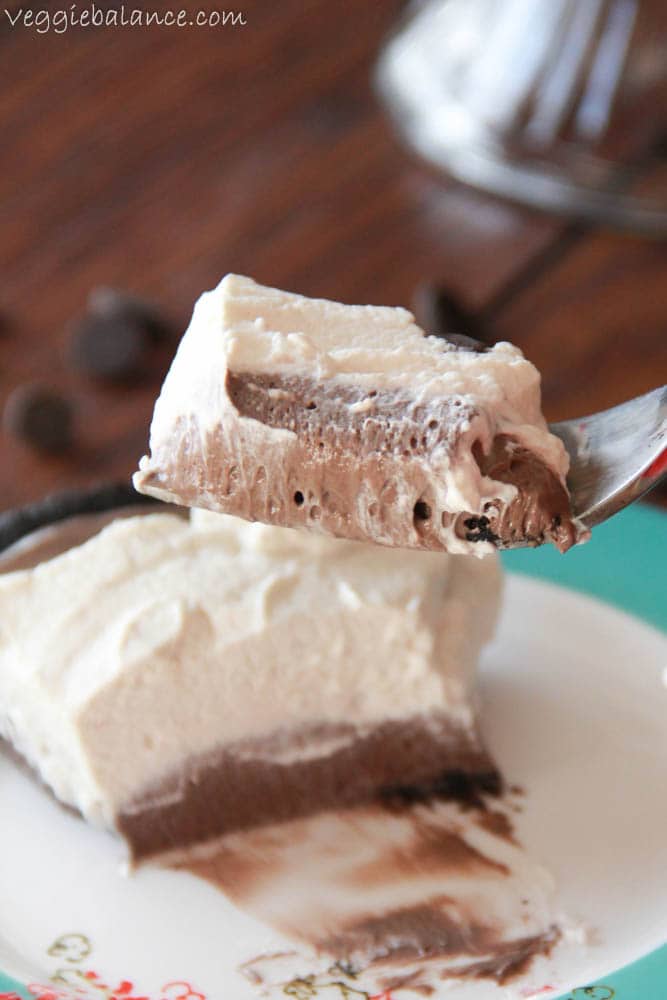 My goal for this pie was to make it as basic and natural as possible but meanwhile keeping the sugar lower. Did you know that most pie slices have 25-30 grams of sugar in them?! My body is so sensitive to sugar, consuming that much gives me heart palpitations. I'm a 5 year old in a 25 year olds body friends.
I'm not so concerned about fat when it's coming from clean fats, like almonds, organic hormone free cheese and milk for example. It's a treat. Sugars however, I don't find a good time ever to up my sugar levels with processed or fake sugars. They just doesn't do the body justice.
So there you have it folks, a cleaner chocolate pudding pie you can eat on Pi day without the massive sugar spikes and all-natural goodness.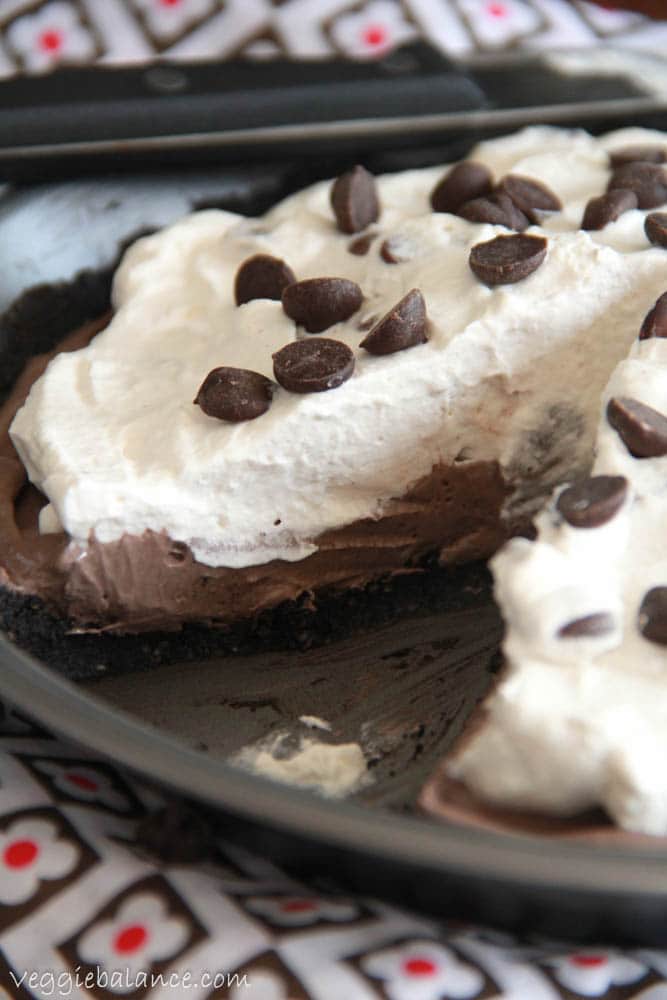 Need Help To Make Your Own Fresh Whipped Cream?