Gluten Free Donuts recipe made in a flash and no frying required. Make them two ways, classic or decadent chocolate. Both are a real treat you just have to have for breakfast one of these mornings. (Gluten Free, Dairy Free, Egg-free)
This post is sponsored by Enjoy Life Foods. To learn more how this supports VeggieBalance to continually bring you free recipes every week. Find out here.
Who doesn't love donuts!? Well, if you are like me you've missed those donuts. That's right we are pulling out all the stops with these over-the-top-amazing gluten free donuts.
You know those moments when you look at something and you think, "There is no way this is gluten-free." Uhhhhh these are.
Not only are they gluten-free, they are also dairy-free, egg-free … they are free of all the top 8 allergens!  Hello my loves.
When I first found out I had to go gluten-free, I remember the feeling of dread washing over me. Truly flour can't be making me THIS sick. . .

Enjoy Life is the first company I came across after my diagnosis and they were a breath of fresh air. The Chocolate… ohhhh the chocolate chips, dark chocolate chips, chocolate chunks. I mean, it is a chocoholics dream!
When I came across Enjoy Life is when I truly felt FREE that I could still eat the occasional treat and I was not doomed to veggies sticks.
And as much as I love my veggies … chocolate will always win.
The snickerdoodle cookies are amazing as well and are perfect to use in this gluten-free apple crisp.
My sister recently had to go dairy-free after the newest addition to our family. Her first fear was – What about chocolate! I immediately told her what to get, turns out she was one step ahead of me and already found and ordered them on amazon!
We are totally sisters. Don't get in between us and our chocolate. Same thing with the edible cookie dough, don't ever say we CAN'T have it.
Both of us are mindful of ingredients in anything we eat. Everything in moderation of course, but if I can get a product with simple to pronounce ingredients? Sold.
Truly their products are the bees knees when it comes to simple and to-the-point ingredients.
Because of them we can EAT FREELY with these gluten-free donuts. YESSSSSSSS.
And yes, since you've asked I'm going balls to the walls with these easy and quick donuts.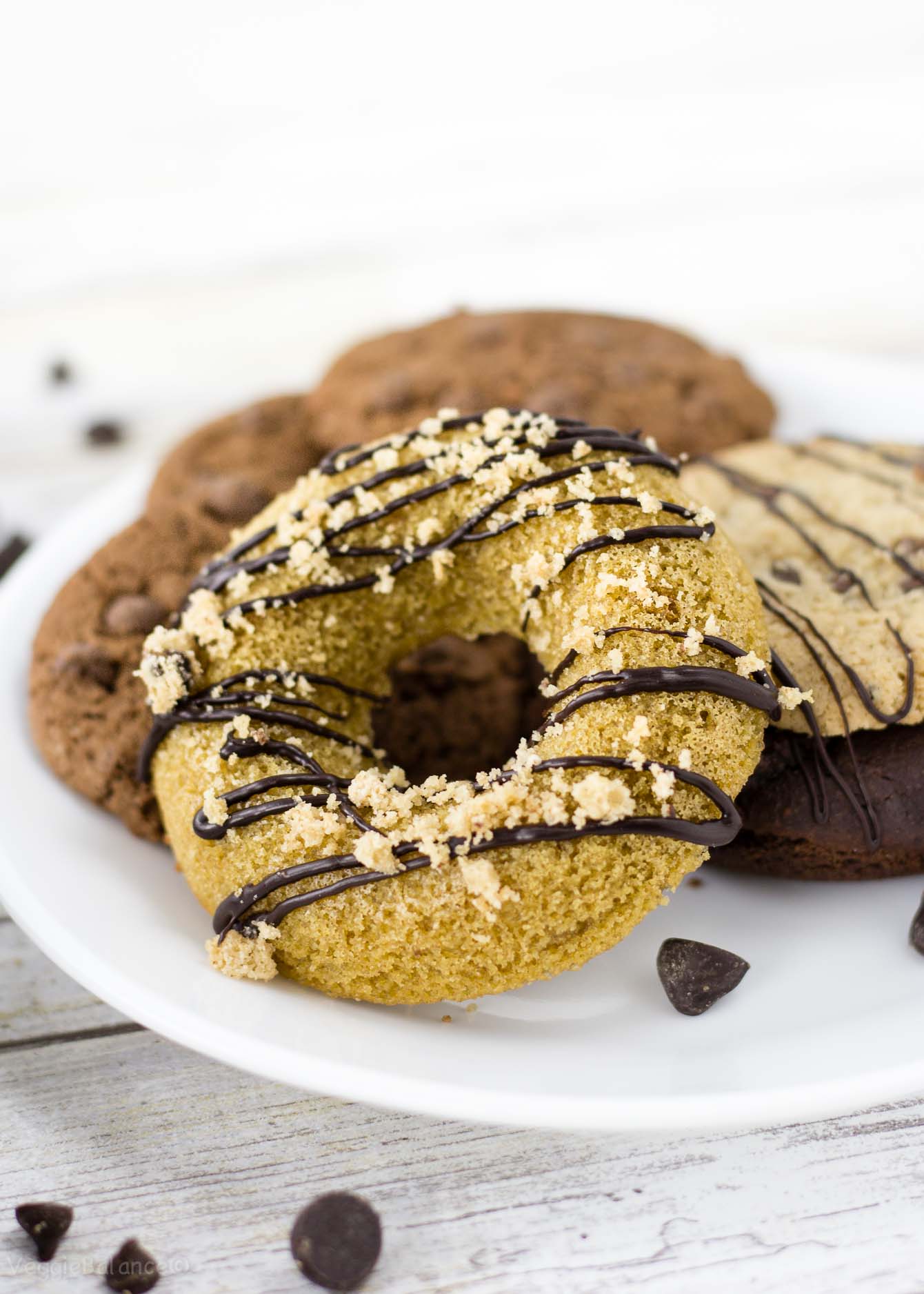 I think if those over-the-top cupcake parlors and donut shops can do it, so can we in our own allergen-safe kitchen! 😉
Let's be FREE!!!