I am so excited to be officially announcing the Gluten-Free Party Food cookbook!
Gluten-Free Party Food e-book and cookbook is available for purchase here on Veggie Balance directly sold as a digital download TODAY, but also available to purchase through Amazon in print copy.
I am so super excited this is finally here!
The Gluten-Free Party Food Cookbook is an all-natural twist on your favorite bar munchies, cheesy dips, and dollop worthy sauces. Each recipe is gluten-free with natural ingredients for a skinnier and healthier twist on your favorite bar dishes and party snacks.
The Gluten-Free Party Food cookbook shows you how to remain gluten-free and still indulge in your favorite bar munchies, dips, and sauces. Or maybe you have a gluten-free guest coming over and have no clue what to make? This cookbook is all about giving you the ability to entertain gluten-free and non-gluten free eaters alike. You and your guests won't be missing out on any of the flavor, only the gluten!
Not only is each recipe gluten-free but they are all made with healthy, all-natural ingredients, the way nature intended us to eat.
What are you going to find in the Gluten-Free Party Food cookbook?
This cookbook contains 27 new recipes using healthy, all-natural ingredients for gluten-free and non gluten-free eaters alike. With this book, entertaining a crowd has never been easier!
Here's a little bit more about the Gluten-Free Party Food.
27 new recipes that are simple and to the point with full size color photos for each recipe, all less than 400 calories per serving featuring all-natural ingredients.
Gluten-Free Galore – Each recipe is tailored to a 100% gluten-free diet. There are also recipes that fall into a vegetarian, vegan, paleo or dairy-free diet with listed adaptions.
Nutrition Information – Each recipe includes nutrition information for calories, fat, carbohydrates, sugar, protein, sodium, and fiber.
Includes 40+ mouth-watering photos throughout the entire book with a picture for each recipe.
So without further ado,here is a sneak peek of what is inside!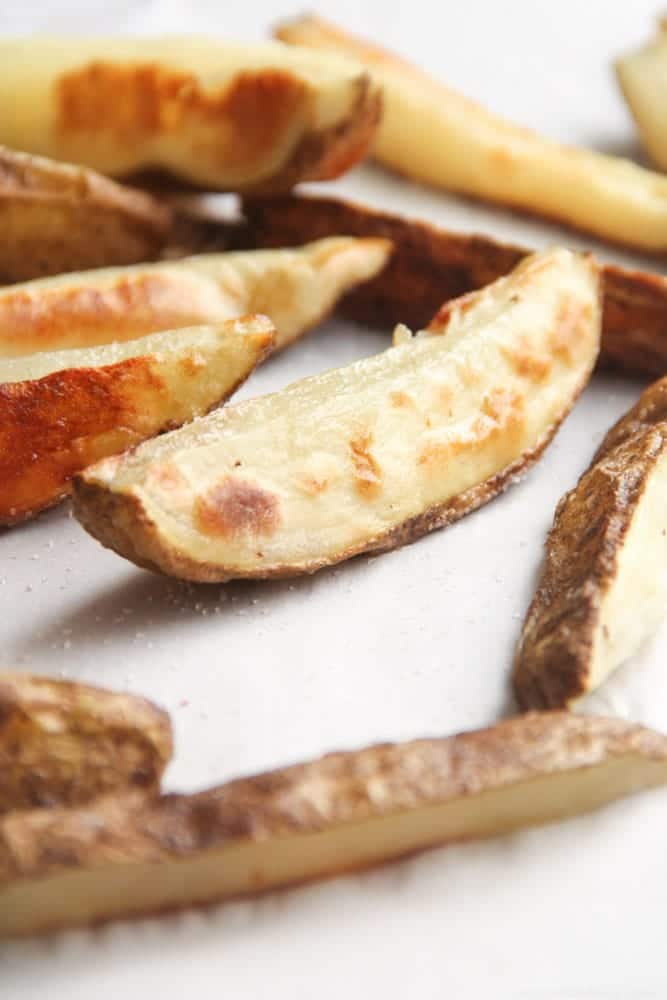 Crunchy onion rings with loads of homemade ketchup…. Yes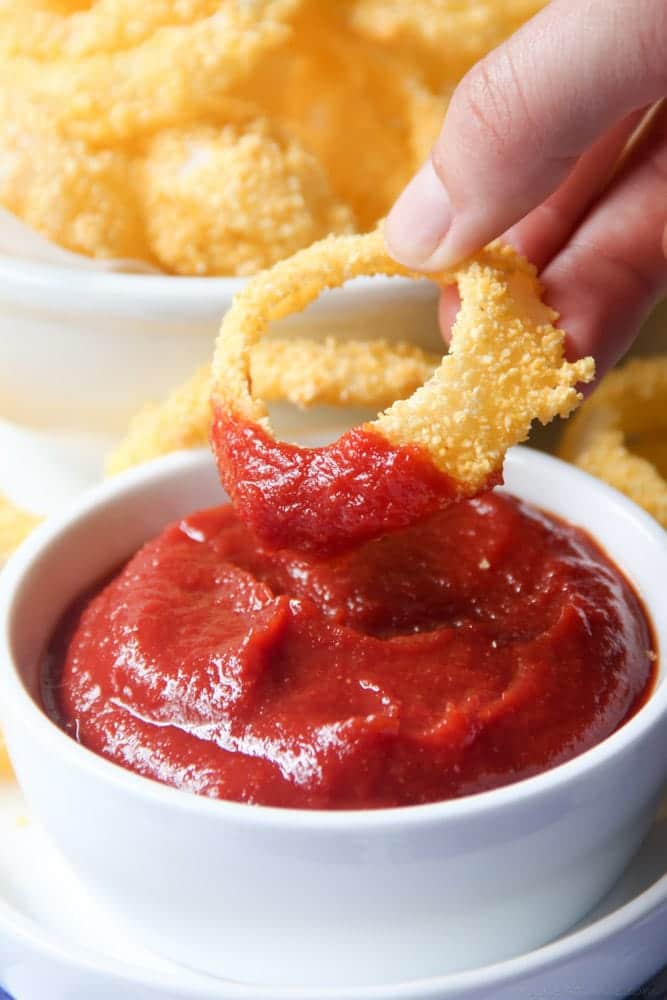 Bacon Wrapped Jalapeños, the more bacon the better.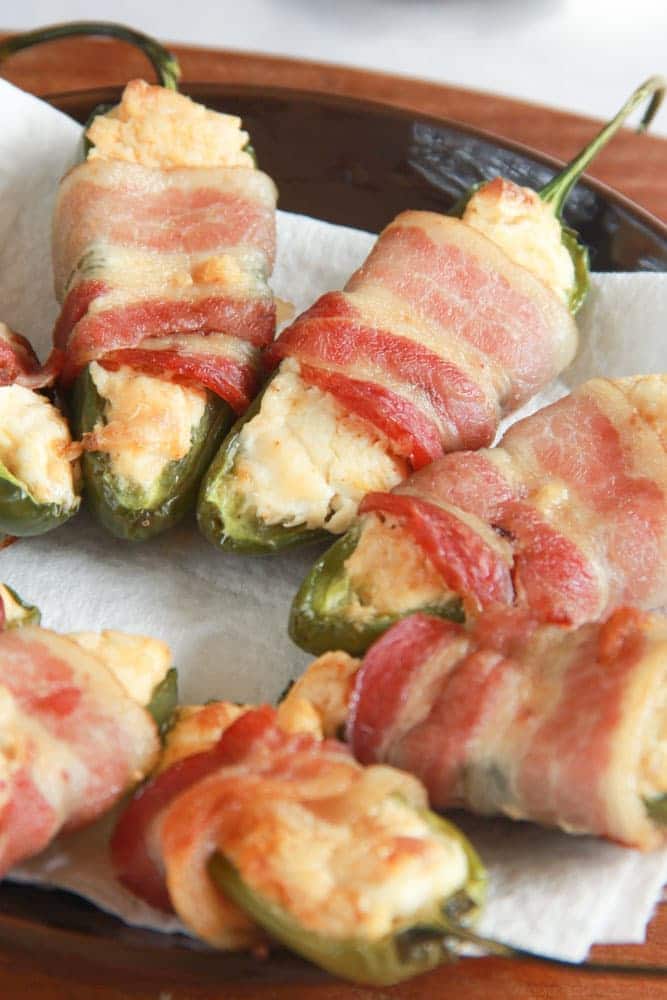 Double Cheesy Scoop Worthy Bean Dip – Is your mouth-watering yet?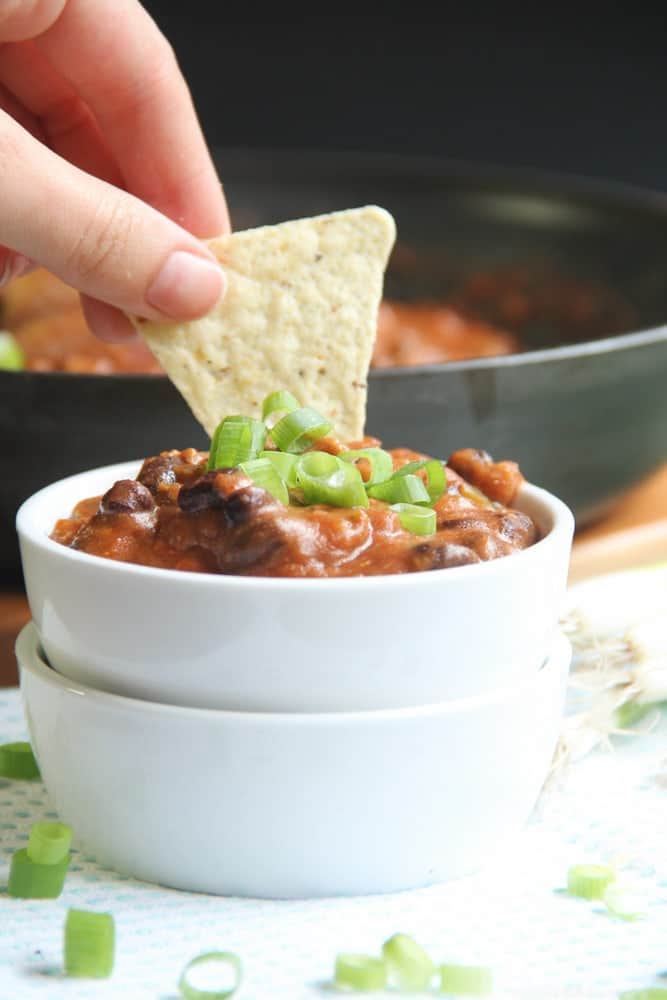 Where can I purchase this?
If you'd like to save 88% and/or prefer to use the book on your digital device, purchase the digital download directly from Veggie Balance here.
If you love to turn the pages on cookbooks and prefer a hard copy to keep with all your other cookbooks, purchase one through Amazon.com.
I would like to mention with the digital download you can download and print it off yourself as well. You can find more details on how that works here as well.
From the absolute bottom of my heart, I want to say thank you to all of you for your support, you are my community and me muse; none of this would have been possible without you.
I am so excited about this book and can't wait to share it with you!