Healthy Banana Bread Breakfast Bars recipe using protein packed almond flour and naturally sweetened bananas. The result? Moist, decadent banana bread breakfast bars that are secretly healthy! Gluten-Free with a dairy-free simple swap option.
This shop has been compensated by Collective Bias, Inc. and its advertiser. All opinions are mine alone.#Bananamazing #CollectiveBias
Thank you Sir Bananas™ Bananamilk for sponsoring this post.  For more information on sponsored posts and how they are helping run Veggie Balance: Click Here.
Alright, it's getting warmer (slowly) in the winter tundra and I'm somehow craving banana bread and baked goods? Does that make any sense?
I promise (maybe) we are transitioning away from my beloved tapas dishes and venturing into baked goods; that is, healthy baked goods.
Say hello to these healthy banana bread breakfast bars . . . hello beautiful.
These are absolutely fabulous for a snack, but eating them for breakfast just feels extra 'naughty'. Like, I shouldn't be eating something this tasty for breakfast because it obviously cannot be that good for me.
Pshhhh. These banana bread bars will surely disagree with you. As you know, banana bread bars do talk back to you while you are debating if they are especially good for you.
My answer, and the banana bread bars' answer: Yes, yes these are good for you.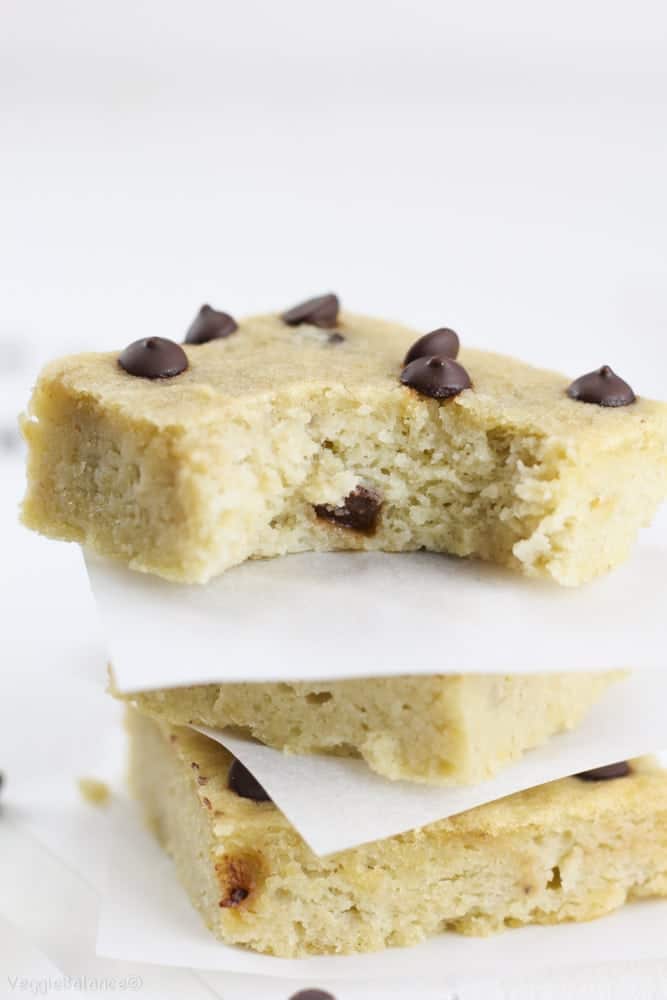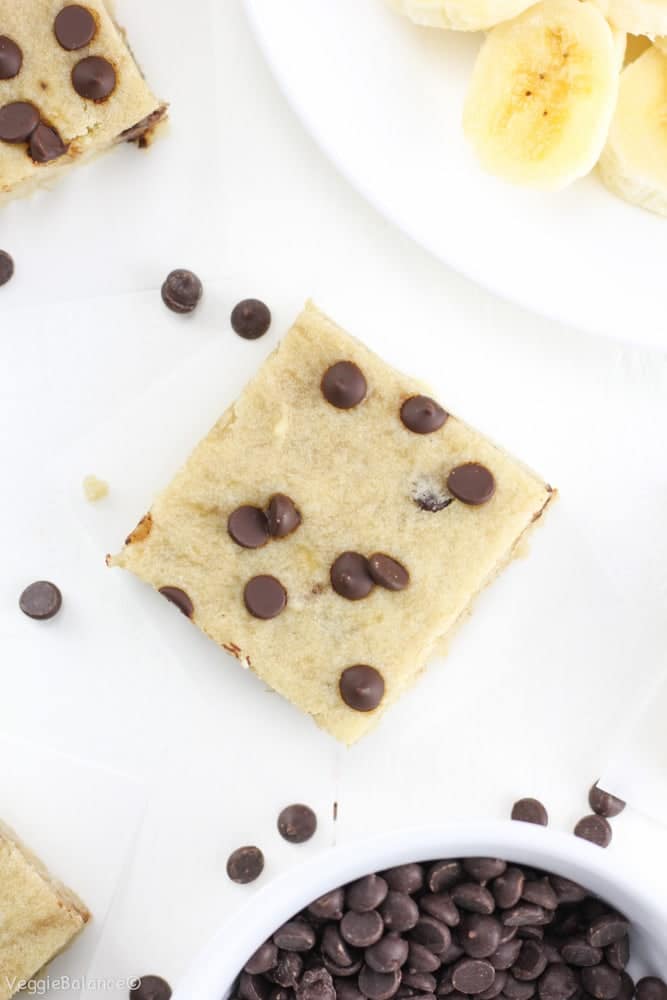 What makes these so moist and extra banana fantastic is adding Sir Bananas™ Bananamilk.
I was personally blind to this actually being a possibility. Wait, there can be a bananamilk made with real bananas and 2% milk? Needless to say, I was intrigued.
R, however, was way ahead of this phenomenon. We saw it in the store and of course I was intrigued and began thinking of what I would make with it. Smoothies? Mehh, of course I leaned into the baked good realm as delicious treats will always trump smoothies.
I guess R experienced bananamilk while deployed over in Kuwait a couple years back. He had it with breakfast almost every morning. He raved about it when he saw it here at home.
Well, I have to concur with his enthusiasm. I love that it has such simple ingredients and is so creamy and smooth.
Now, if you need a fully dairy-free recipe, feel free to use cashew or almond milk. It will still taste fine, just not the extra ooey banana flavor using Sir Bananas™ Bananamilk.
If like me you can drink milk on occasion, I say do it.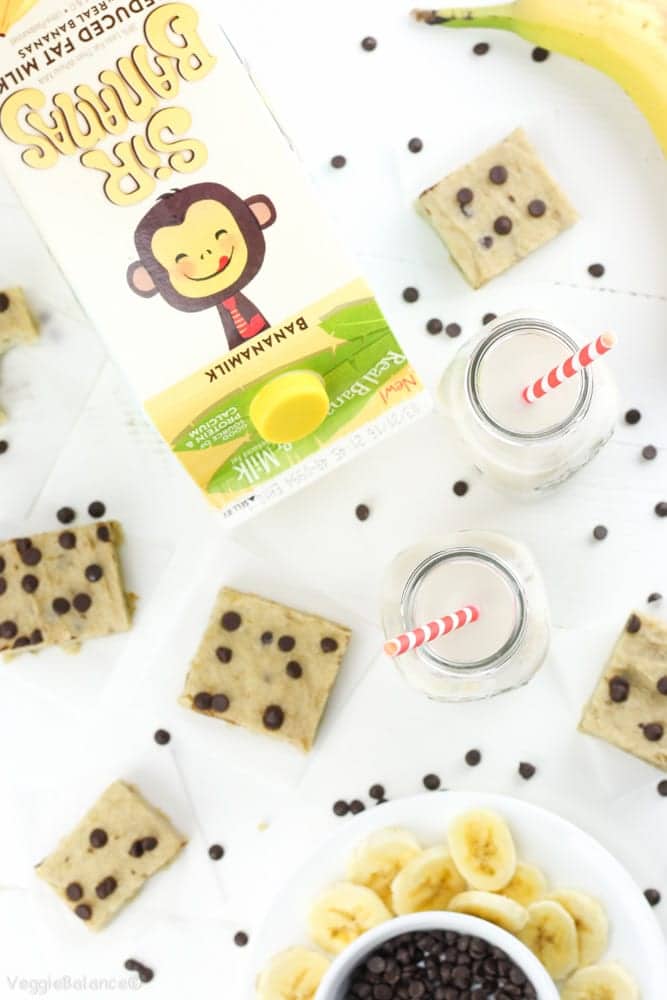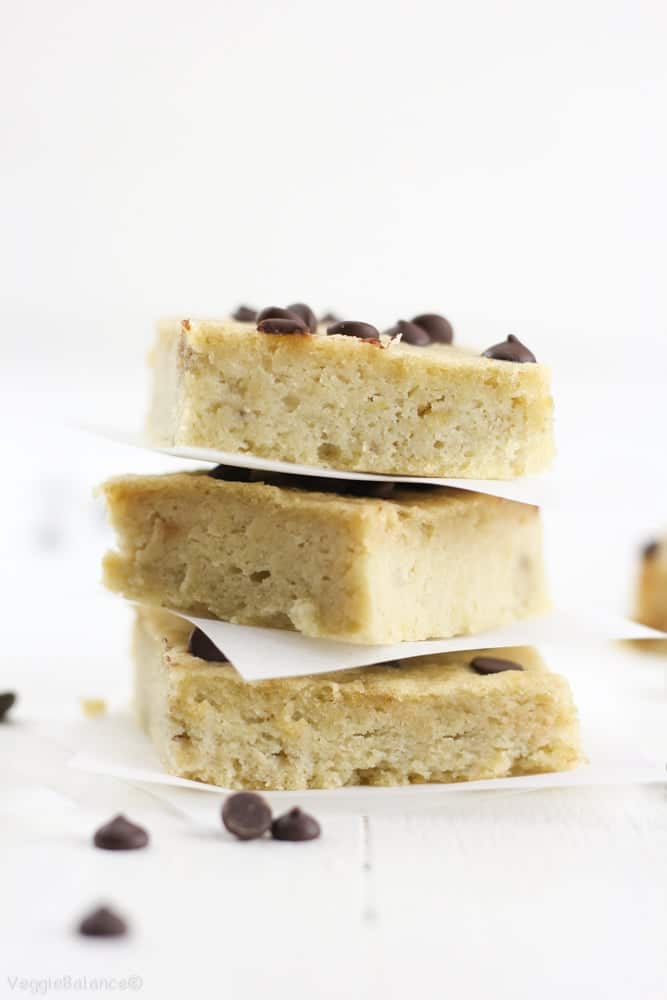 Go big or go home my friends.
Like go home, bake these babies, and eat the entire pan in one day. That's how we do it in my household. Except, in this instance it was just me at home, so it was me eating the entire pan in one day . . . I am not ashamed.
This whole bananamilk thing has got me contemplating new territory. Like, what if we combine it with my low-sugar vanilla frosting recipe?
Uhh, is it just me or was my mind just blown? Banana Cream Frosting–this might be in our future.
Actually, if you decide to smother it on top of these healthy banana bread breakfast bars, I won't blame you. Do it.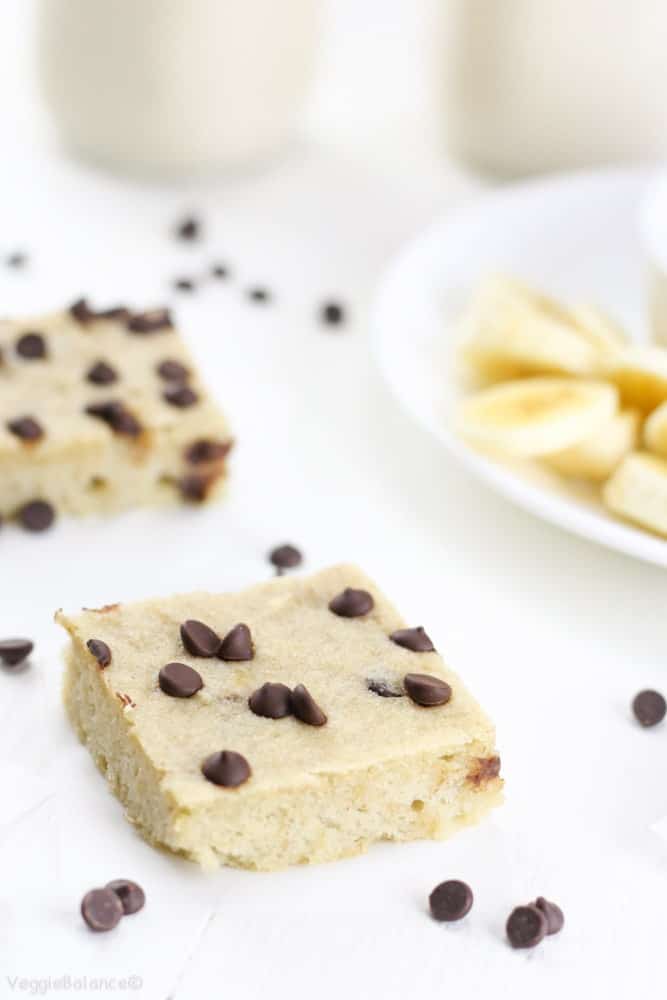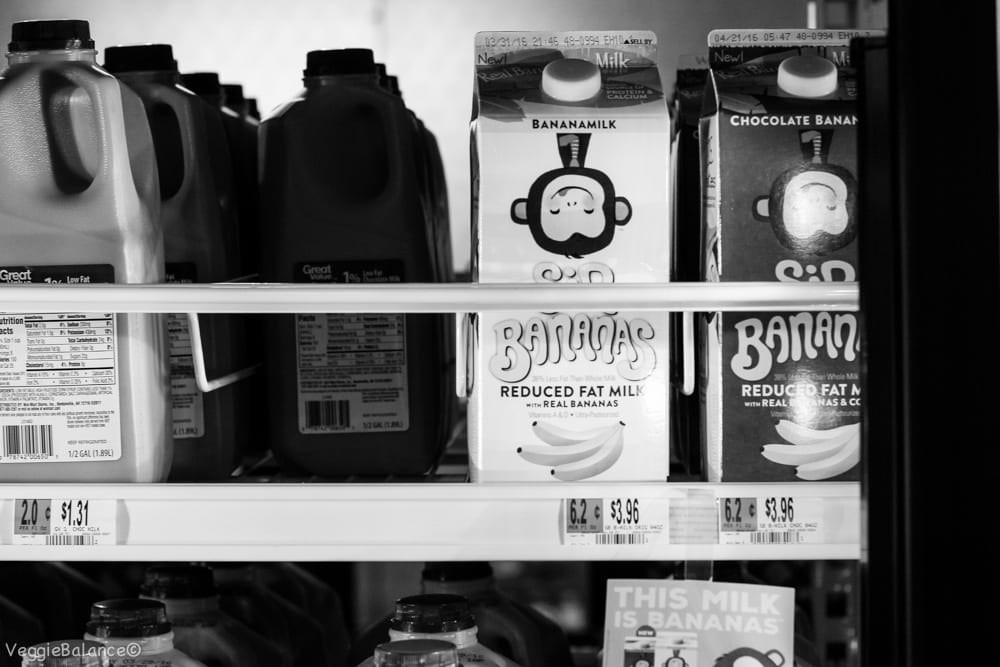 We personally found these at our local Walmart. To find them in your area click here.