Hot Chocolate Toddy with Peppermint recipe. Made with 3 Simple Ingredients making the perfect cozy and warming drink for the winters months.
Disclosure: This shop has been compensated by Collective Bias, Inc. and its advertiser. All opinions are mine alone. #NestleHoliday #CollectiveBias
I am so excited to share this delicious drink with you! This warm, cozy drink is the perfect choice to get you through these holidays. Say hello to Hot Chocolate Toddy, a classic drink with a kick. 😉
That is what I'm talking about.
This is by far my favorite drink with a hard liquor. It can also easily be made as a virgin drink with a few drops of peppermint extract.
But when you grown-ups need a kick in your drink to get through the holidays, I've got you covered.
There is actually a double kick in this drink: (1) peppermint schnapps, and (2) coffee!
Perfect, right? We all need that extra boost of caffeine when going around house to house, visiting family during the holidays. This time of year, even with extra days off work, I still get exhausted.
Using tasty and easy-to-use NESCAFÉ® TASTER'S CHOICE® Instant Coffee for our coffee kick, this drink is super easy to make.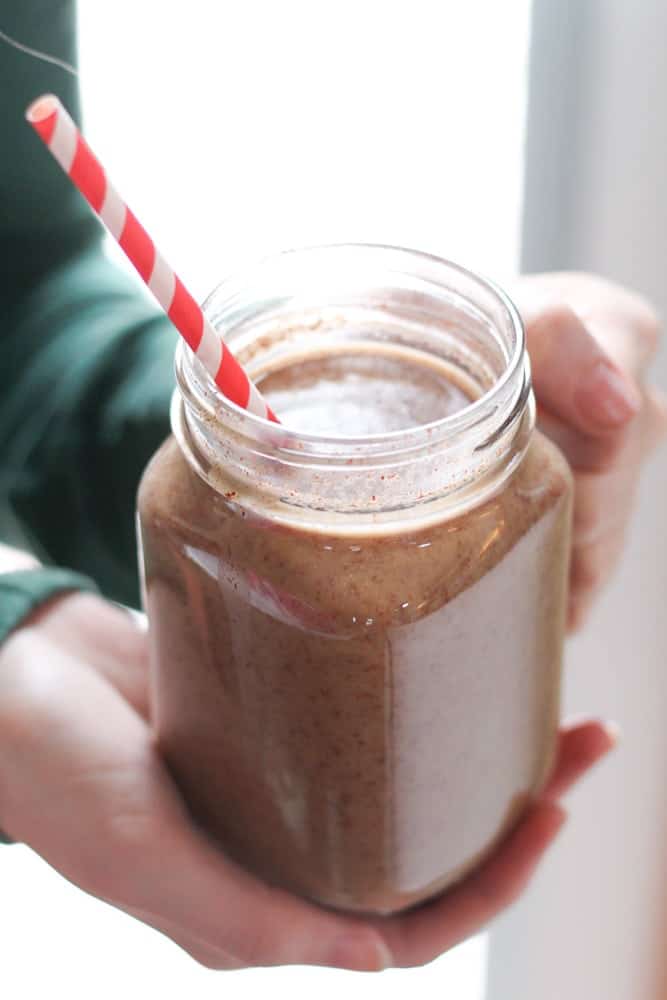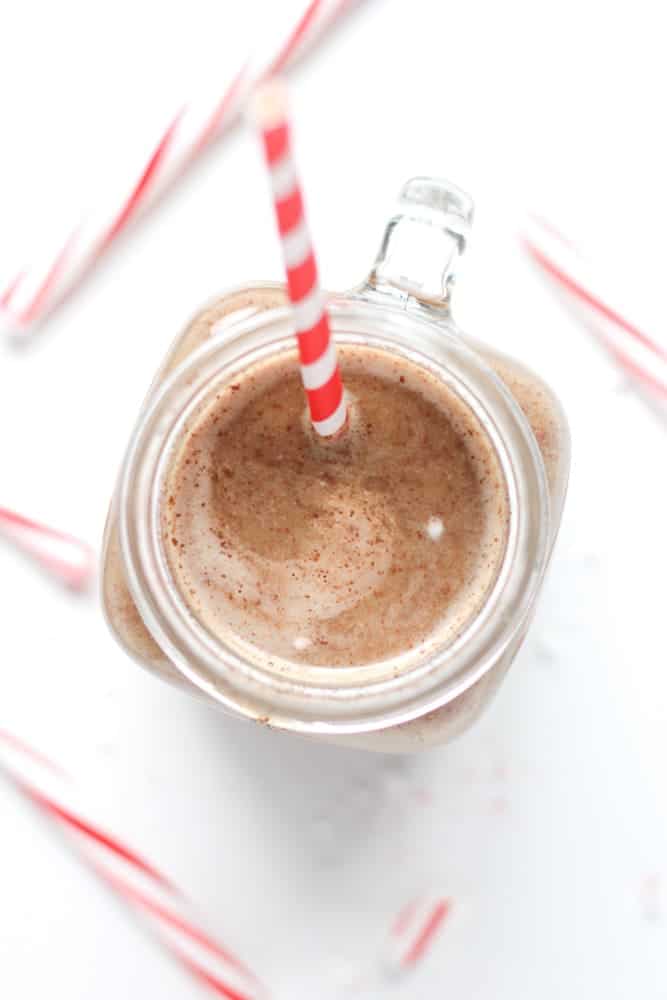 Total side note: This is by far the best instant coffee I've ever had. I remember the instant coffee my grandparents had at their weekend vacation cabin. It was grainy, didn't dissolve completely, and tasted just meh. Being the coffee connoisseur that he is, R agreed that this brand is pretty tasty and really smooth. Also, R doesn't function well in the mornings, so the French press can be too much for him to handle. So it came as no surprise to me to see him using TASTER'S CHOICE® Instant Coffee the past week.
R is a sucker for easy.
But who am I to judge? I'm kind of a sucker for easy too.
Using NESTLÉ ABUELITA 6 tab for our Hot Chocolate base, we add instant coffee, a little peppermint schnapps, and voila! We have ourselves a simple and delicious kid-like grown up drink.
I definitely am a sucker for easy drinks and meals.
Tip: NESTLÉ ABUELITA 6 tab is located in the international aisle at your local Walmart, not the coffee/tea aisle. I couldn't find it at first; leave it to my Mexican husband to find the Mexican Hot Chocolate.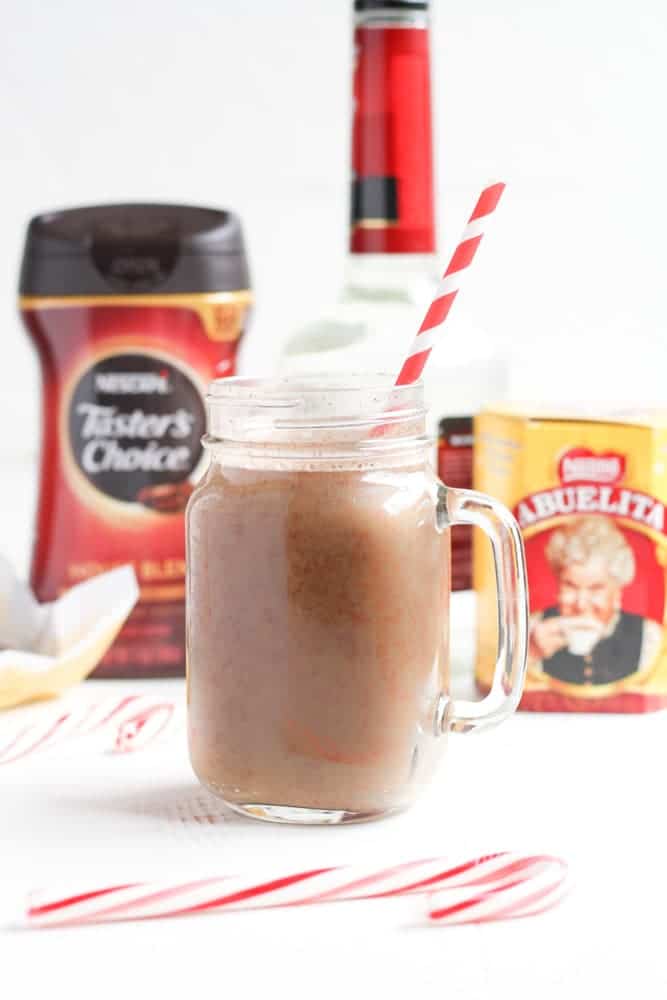 As you may be aware, I went on an alcohol hiatus for almost an entire year. It was my way of taking care of my body and allowing myself to heal from shoulder surgery. Having autoimmune issues, my body needs all the help it can get to heal and not attack itself.
It was actually an amazing decision that allowed me to really fine-tune my diet even more and find out exactly what causes issues and what my body thrives off of.
I have to be careful that what I do drink is gluten-free. These past couple months I've discovered what alcohols are ok for me to drink in moderation. When I wake up in the morning and feel gluten-ized, I know to avoid that brand of drink or liquor in the future.
This Hot Chocolate Toddy is something my sister got me into last year and I've been so excited to find a cozy night to make this perfect drink.
Or just any excuse to make hot chocolate, a drink I classify as an extreme treat. I like the whole experience of having it in my favorite mug, the warmth of the drink warming my fingers.
Last night R and I sat on our kitchen counters, drinking our hot chocolate toddies, talking and laughing about the most random stuff.
Coffee, tea, and hot chocolate; they all give me cozy feelings dating back to times with family, just hanging out and talking.
This holiday season, hope everyone has the opportunity to wrap their fingers around a warm, cozy drink and bask in the amazing blessing of being around their family.  ????????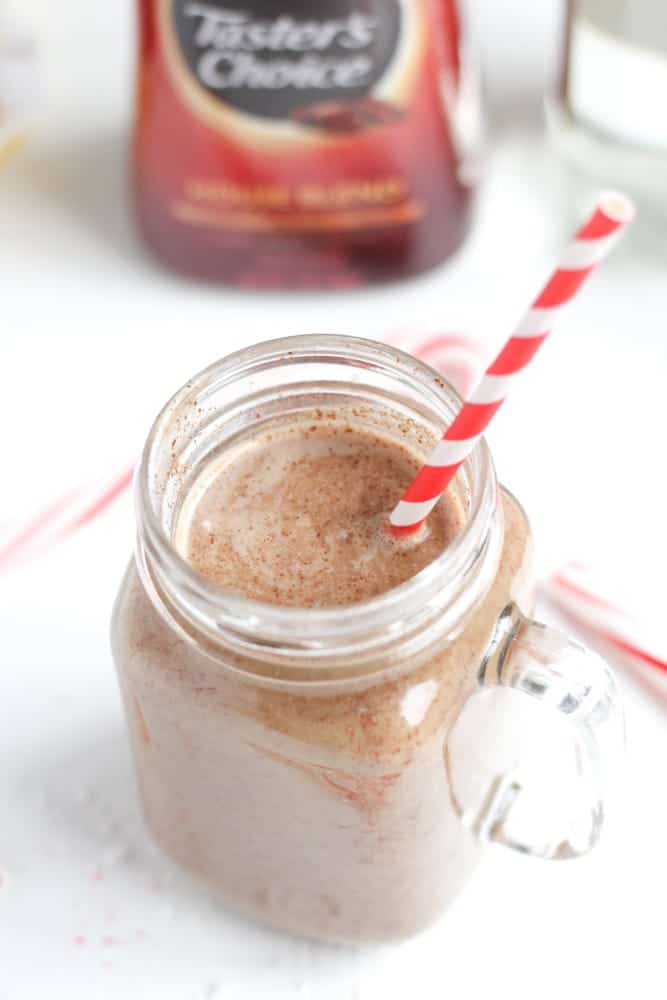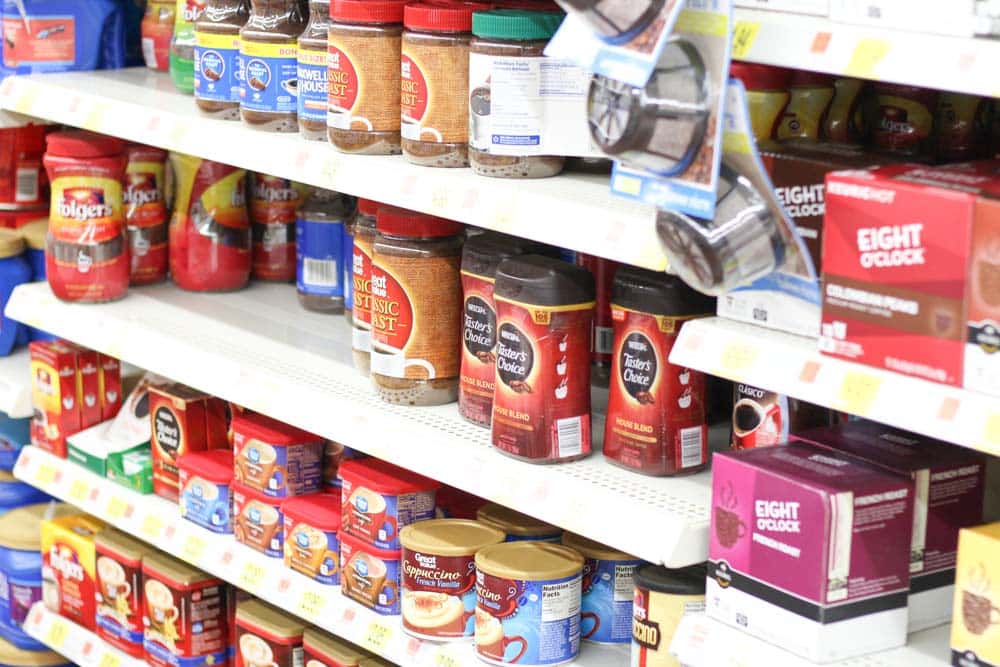 Be sure to check out more delicious recipes on the Flavorful Moments Pinterest board.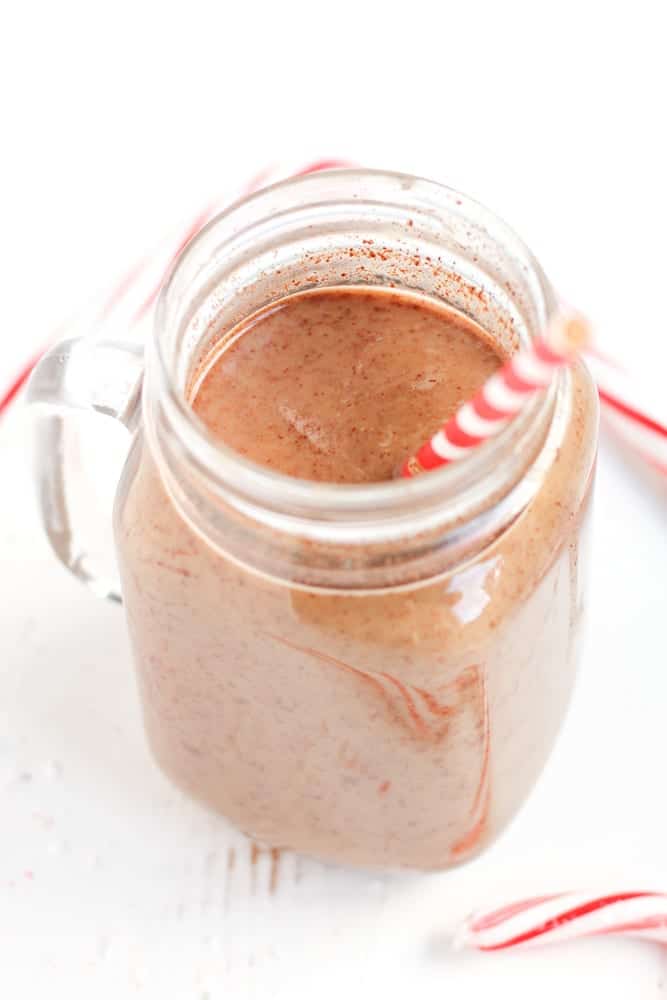 ↑↑↑↑↑↑↑↑↑ I kept taking many sips of this while shooting the photos ???????? ↑↑↑↑↑↑↑↑↑