I'm going to start documenting whats happening each month moving forward. Most who come to our site from Pinterest don't want to hear about my life (thanks guys lol) but we've got some insane things happening and I WANT TO WRITE ABOUT IT. Take it or leave it. 😉
It's been a rather quiet month actually. The quiet before the storm. I've been working hard on the back-end here to prepare ourselves for the move.  We have become settled into our current apartment and getting into a rhythm of daily life since returning from Japan. It's been nice to be honest to just settle down for a little bit before the real chaos begins.
What else has happened this month.
Probably one of the saddest pieces. We officially have re-homed all of our animals.
This has broken my heart to pieces. I knew it was going to happen and we've been mentally preparing for it for over a year ever since we decided we were moving. Nothing can really prepare you for it though. I miss them. . . a lot.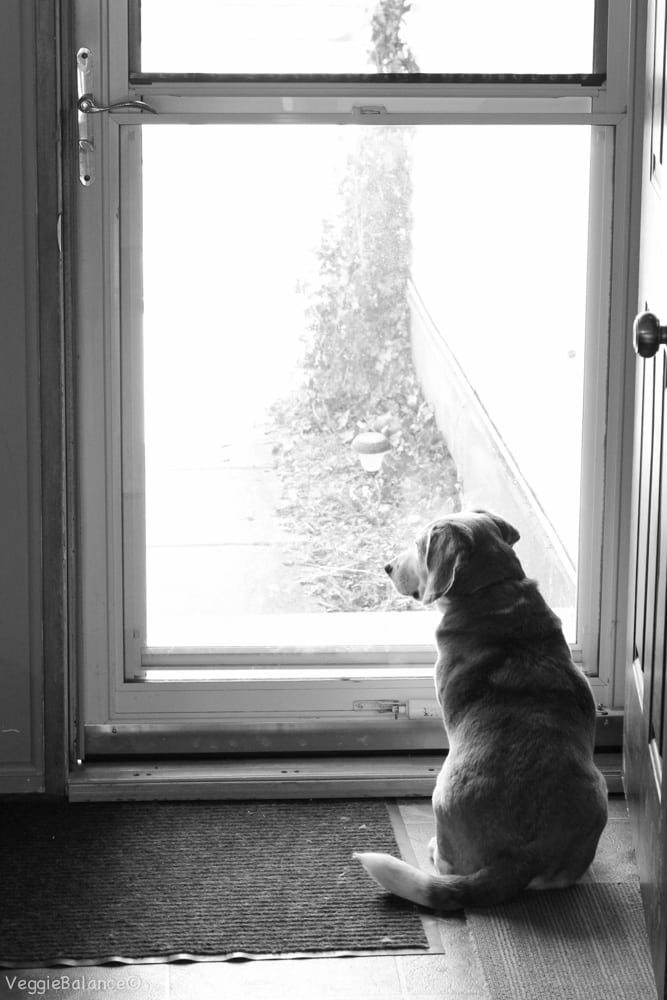 I miss Coopers snoring at night and his cuddles on the couch. The stupid goofy look on his face when he's excited to go outside or for a car ride. I miss the kitten cuddles and spooning Nealie. The chats with her during my day working at home alone. She would seriously talk to me the entire day. Some very quiet workdays now.
Nealie has been settling in well into her new home from our understanding.
Cooper, well, not so much. He's had a rough go and I can't help but feel 100% responsible (because well, I pretty much am) for him being in this situation. He would not of survived the flight though. He can't be caged, even with all the drugs possible he mutilates himself being in a crate for an hour. 14+ hours… yeah no.
I was trying to put his needs first versus my selfish feelings to keep him but alas seems there really isn't any good decision to make at this point.
On a positive note, I've confirmed my suspicions that I am indeed slightly allergic to cats and dogs LOL. I can actually breathe now. . . it's kind of nice.
We got new props! Holllerrrrr.
Now I really shouldn't of purchased these beautiful plates.. but I couldn't resist. I've gotten rid of 99% of our belongings and photo props were a part of the purge.
We are in legit limbo right now and still making recipes for you guys means photoshoots must go on. See our thrown together studio area? Yep, that is a chaotic mess that you see. Welcome to my limbo.
So while I grumble, huff and puff about this limbo phase – Momma needed new plates. They will make the way to Ireland with us. . . somehow.
The Easy Gluten-Free Cookbook has hit Barnes and Nobles stores!
Pinch me. So weird to see your cookbook in the actual stores. Find your local Barnes and Noble too see if it's around you! You can check out these Lime Quinoa Tacos along with these Chocolate Chip Energy Bites to get a feel of whats in our book. If you haven't guessed it yet – It's Easy Gluten-Free Recipes 😉
28 year old in braces again.
Yayyyy. (Not really). Well, I guess it isn't the braces that I grew up with. Finally am working on fixing my bite with Invisalign. We are on crunch time and supposedly will be completed with treatment right before we leave. *fingers crossed*
My first time with braces in high school the ortho fixed my teeth and not my bite. . . awesome.
Well, thats turned into horrendous jaw issues.  My jaw locks in place, pops, dislocates… it's not been pleasant and really painful. So heres a hail marry hoping this will fix or at least not have things get any worse.
It's been a little tough having to wear them 22 hours a day and working with food all day. You can't eat or drink with them in, only water. Boooo. We all know I like my food. I've heard about 'The Invisalign Diet', it's a real thing.
Went to Austin, Texas for a Conference!
Thank God for warm places like Texas. I needed the warmth and SUN. Last day I laid out on the rooftop pool for ONE HOUR with sunscreen and still was burned. Yeah. The very white Michigan girls skin just wasn't ready.
It was a amazing conference, so much information and taking ways to make this little blog better for YOU. The blogger community is seriously something out of a dream. I don't know if I've ever met so many people who genuinely just love what we do. Because seriously, I LOVE WHAT I DO. It's because of you, the readers, that make my job possible. I love you guys.
Welp! Thats it folks! April is coming our way and hopefully some warmth and sun along with it because I'm already missing that after being in Texas.
My favorite recipes of the month