Muesli Chocolate Energy Bites for a quick snack that has a little nutrition and a little bit of chocolate. Just 2-Ingredients to quickly whip together and have ready for those moments of weakness.
(Gluten Free, Dairy Free, and Vegan Friendly)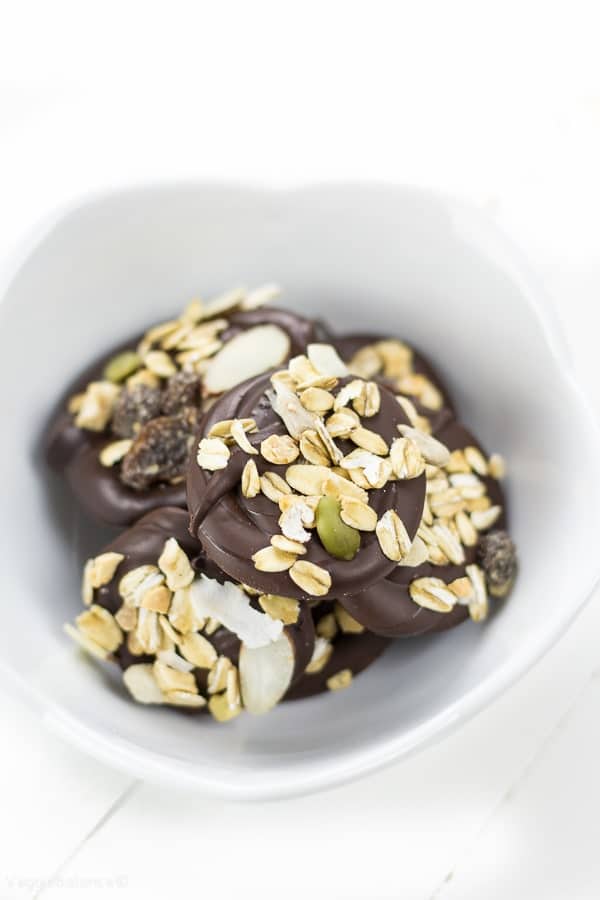 This post is sponsored by Bobs Red Mill Natural Foods. To learn more how this supports VeggieBalance to continually bring you free recipes every week. Find out here.
I know we've all been there. You want to eat healthy, but your chocolaty senses are pulling you toward everything chocolate.
Ever been tempted to make yourself a pan of brownies and devour it all in one night? // Been there, done that (just last week, as a matter of fact). #MyBad
Instead of doing that, we can have these healthier Muesli Chocolate Energy Bites. Withhhhhh minimal effort, I may add. In my book, that is a TOTAL AND COMPLETE WIN.
We all know my sense of laziness is pretty much a 10 out of 10 year round. Overly complicated recipes with too many steps? Blah.
For example, take our Gluten-Free Lemon Jelly Cake. I was feeling lazy and didn't want to deal with actually frosting the entire cake. (Whoever invented the Naked Cake frosting technique and made it cool, we are best friends forever.)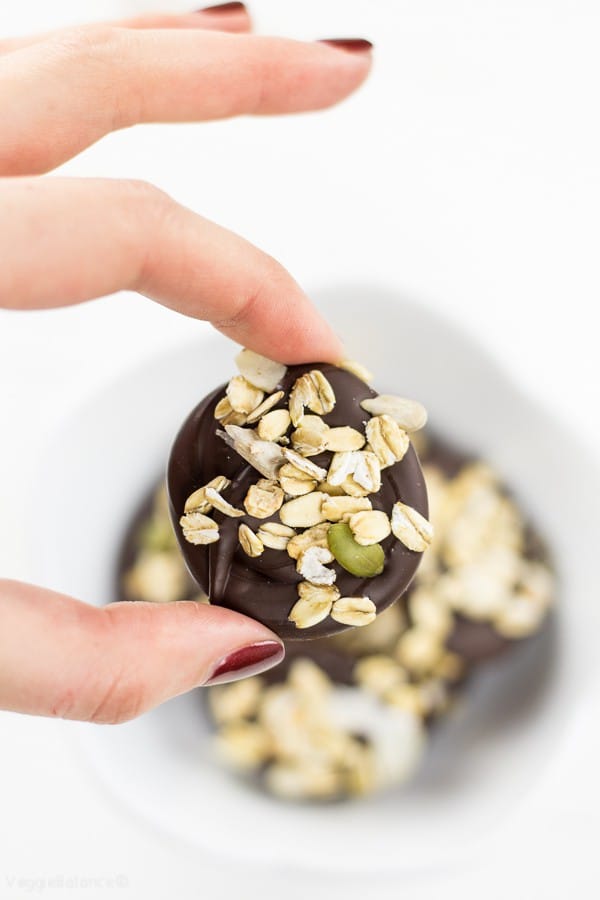 Believe me when I say that you'll be thanking me for these Muesli Chocolate Energy Bites. Simple and quick to make the week before, store them in an airtight container and pack them in your lunches as a slightly healthier dessert.
TIP: To make them even healthier, use 88% extra dark chocolate.
I personally had semi-sweet chocolate chips on hand this time. Using 88% dark chocolate bars will do the trick to make them an even healthier treat option! I personally love super dark chocolate.
But really, anytime there is healthy and chocolate in one sentence, I AM GAME.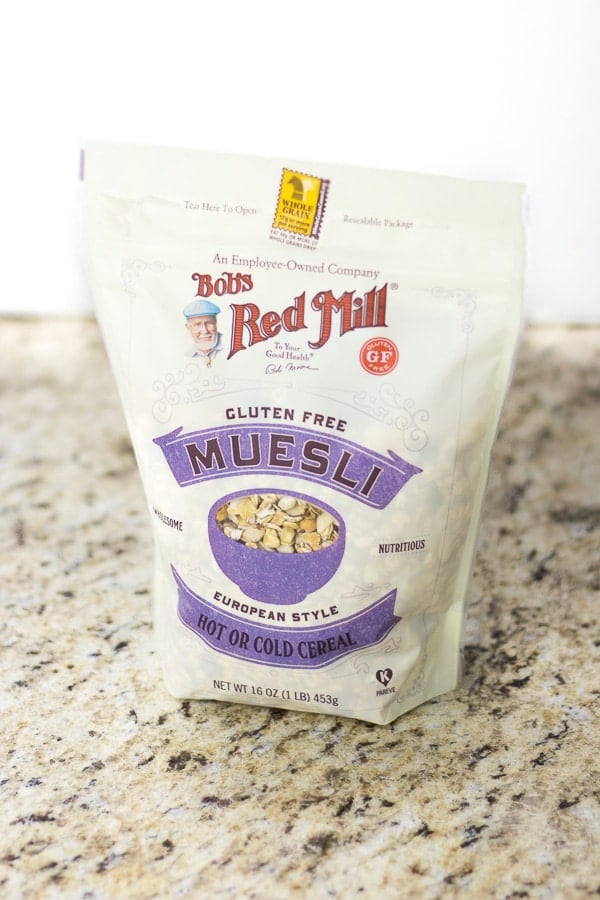 For those who aren't familiar with Muesli, it's a combination of oats, seeds, and raisins (among other nutritious ingredients). I personally love it on yogurt or cooking it up like oatmeal with a little milk.
It's hearty, nutritious, and a stick-to-your-ribs kind of snack that keeps you full.
So why not put this nutritious snack onto chocolate? Exactly–why not? 😉
TIP: You can make the muesli chocolate energy bites as small or as large as you'd like. Around here, we like them about the size of a golf ball. Make them smaller for a super one-bite-sized snack for little ones.
So, while we try to eat nutritious and hearty foods that keep us full throughout the day, we all have moments of weakness when we need a quick and easy snack to tide us over.
Gluten-Free Muesli Chocolate Energy Bites to the rescue!