Honesty is the best policy and I'm going to be honest with this one. I DID NOT MAKE THIS PEANUT BUTTER COOKIE GRANOLA ON PURPOSE.
No, it was a fail turned into a WIN. Love those moments. Don't let me fool you with my blog into thinking that every single thing I make is a success. It surely is not.  Sometimes they turn into epically epic fails and are not even edible.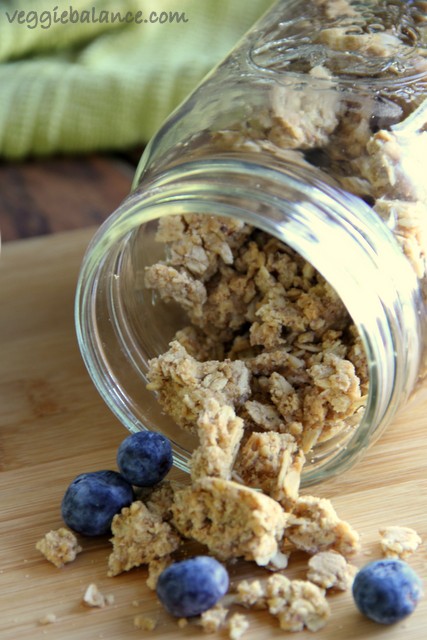 Luckily I have my husband to help with the taste testing. Skinny peanut butter cookies for example, I lost count on how many batches I made till I got it right. I went through WAY to much peanut butter that week. It was a extremely sad moment in the kitchen but i was able to get it right and share it with you!
Well, this peanut butter cookie granola? Seriously, it's so much peanut butter deliciousness, I envision myself just surrounded by peanut butter jars and a spoon. In my case, they would probably all be empty. My point, IT'S PEANUT BUTTER HEAVEN!
My attempt was to make peanut butter granola bars. I mean, why wouldn't I make something that sounds so heavenly? Sadly, no matter how much peanut butter and maple syrup I put in them they would not form into bars that stayed together. #FAIL
So, granola it is! And boy am I happy it turned out that way. I'll pour some milk over them let them sit a little and it becomes a peanut butter cookie, FOR BREAKFAST! Yessssssss.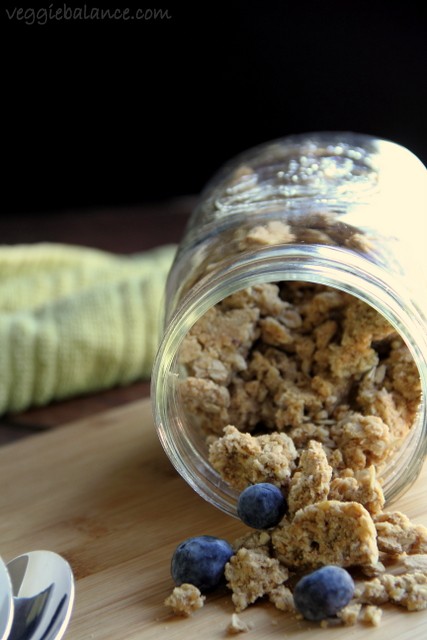 As a kid remember when your parents bought that sugary cereal? At least in my home that was a treat. My mother would buy lucky charms for dessert. Well, my second favorite thing about those cereals? The milk at the end of it. Chocked with sugary deliciousness!
Once you pour some almond milk over this peanut butter cookie granola. You will have the most delicious peanut butter milk EVER. It brings you back to those childhood days just slurping down that sugary cereal aftermath. Except now you are consuming a lot less sugar than normal, and also getting a boost of protein for the day. Just 1/2 cup gets 12 grams of protein!  Bon Appétit !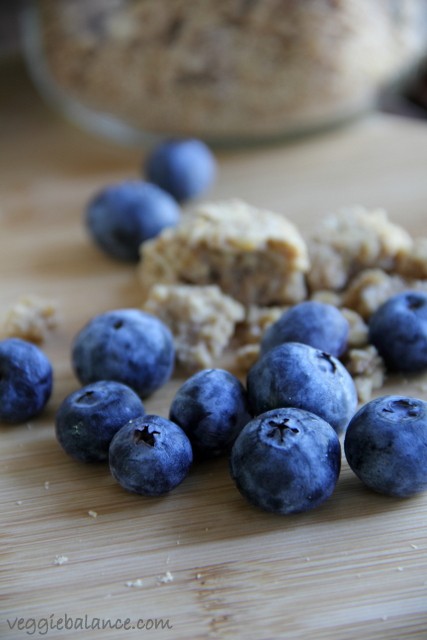 What was your favorite sugary cereal as a kid? Do you still eat it?