Photography Studio Remodel Update: Let's do something fun today. At least, I hope this is fun. I'm one of those people who love watching other people remodel their homes and then I build my own seriously epic laundry list of home improvements to attempt (or perhaps never attempt, but I like to think that I will).
Are you one of those people, too? Then let's have some fun.
For those who don't follow me on Snapchat (username: veggiebalance), you have zero clue what is really going on behind those pretty food pictures.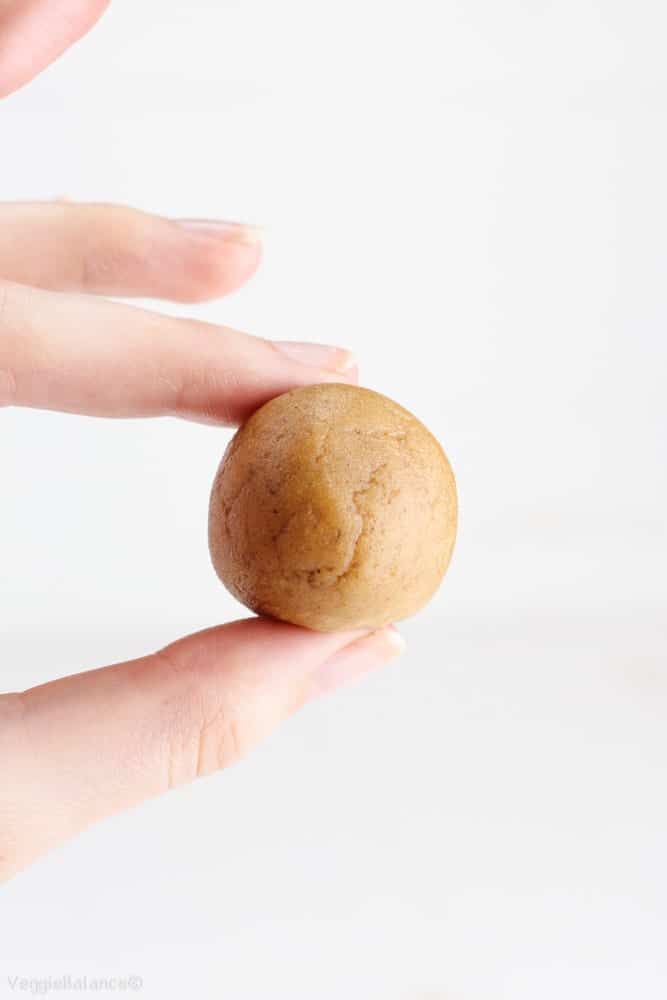 The reality is more like this: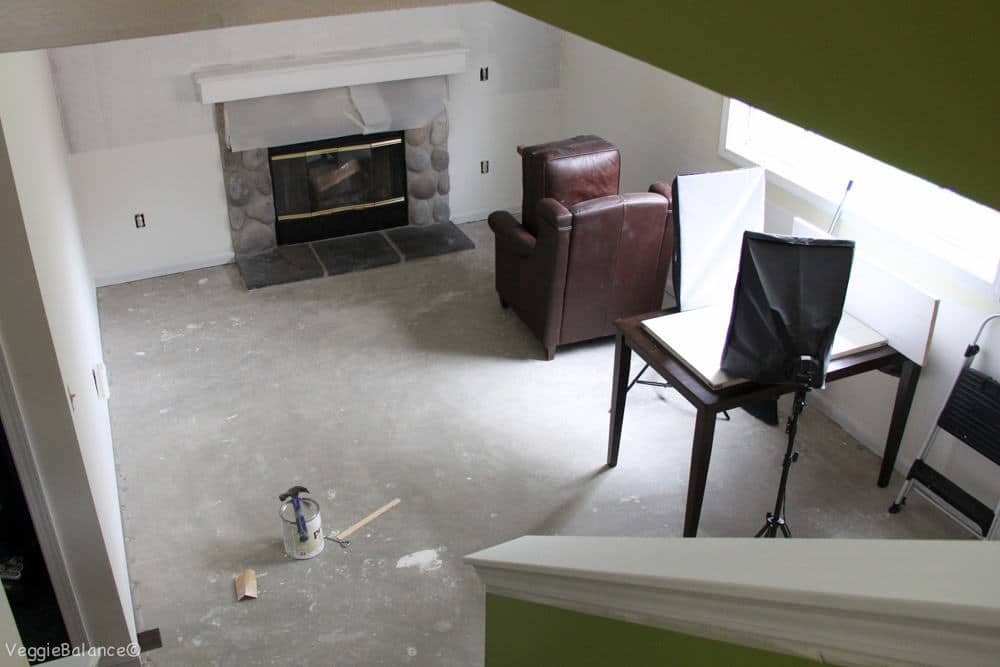 This spacious area has been my studio and work area for two years. I hated this area.
In fact, I hated everything about this room so much that I preferred to just not think about it.
This was not an area of my home that I wanted to spend every waking hour in. No.
Since going full-time here at Veggie Balance, I've decided to spruce the area up, make it a space that'll breed creativity; somewhere I don't mind being for the 50+ hours I'm normally working on VB.
So, this post is my first ever break from a Veggie Balance food post in two years. Whoa.
Today we are coming back from a week-long vacation in Mexico.
Yeah, I've been quiet this week; and hold up, there wasn't a post on Wednesday!
I know, it felt weird not having a post at all this week. Since starting VB, this is the first week I didn't post a recipe! It was definitely time to take a break.
R is finally finished with his deployments these past three months and hopefully this means he'll be staying home moving forward. I needed a little break to spend time with my husband and soak up some rays while sipping on a margarita or some fruity delicious drink. 😉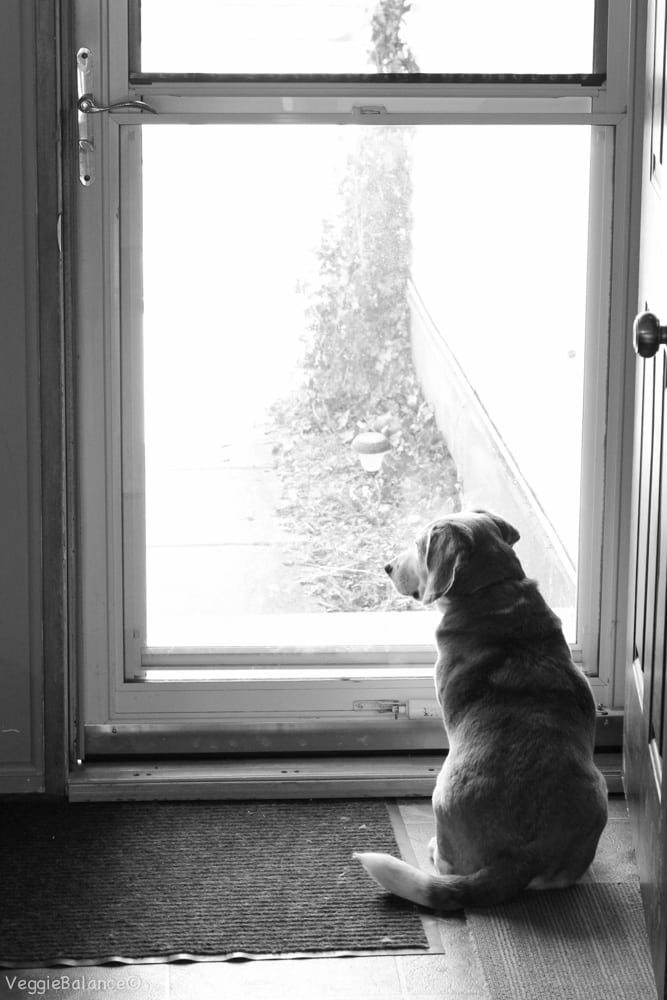 Cooper will be patiently waiting for our return, and thank goodness because words cannot express how much I miss my home after being gone for even just a week.
Cooper also only had one night with R before we left, and I guarantee this poor dog is scarred for life from being apart from R for so long and then both of us leaving.
See, this is how the dynamics work in my family. When I'm the only one home, all the pets love me. When R is home, they all love him and I'm chopped liver.
So, let's get back on topic here. . .
This is the official Veggie Balance studio remodel progress update #1. Let's do this.
Here is the initial, embarrassing look of my downstairs room. Yes, I've been living with this room like this for five years! #soembarrassed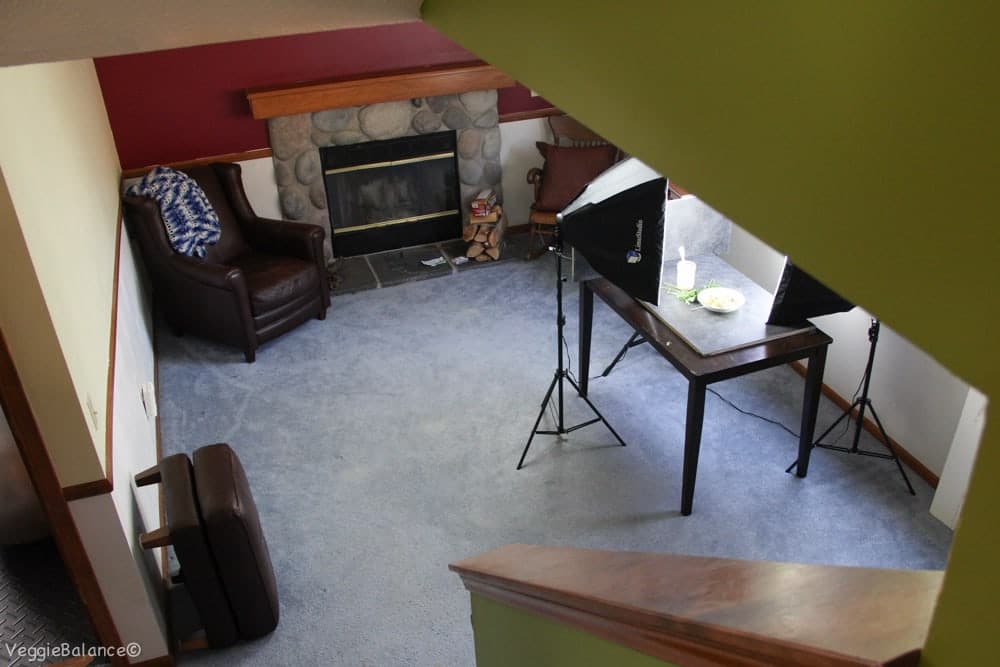 And who decided to paint a bright red accent wall? (Me)
I should mention that at one point this room had beautiful striped tan wallpaper on the lower half of the walls. It reared its ugly head again after I ripped the chair rail out.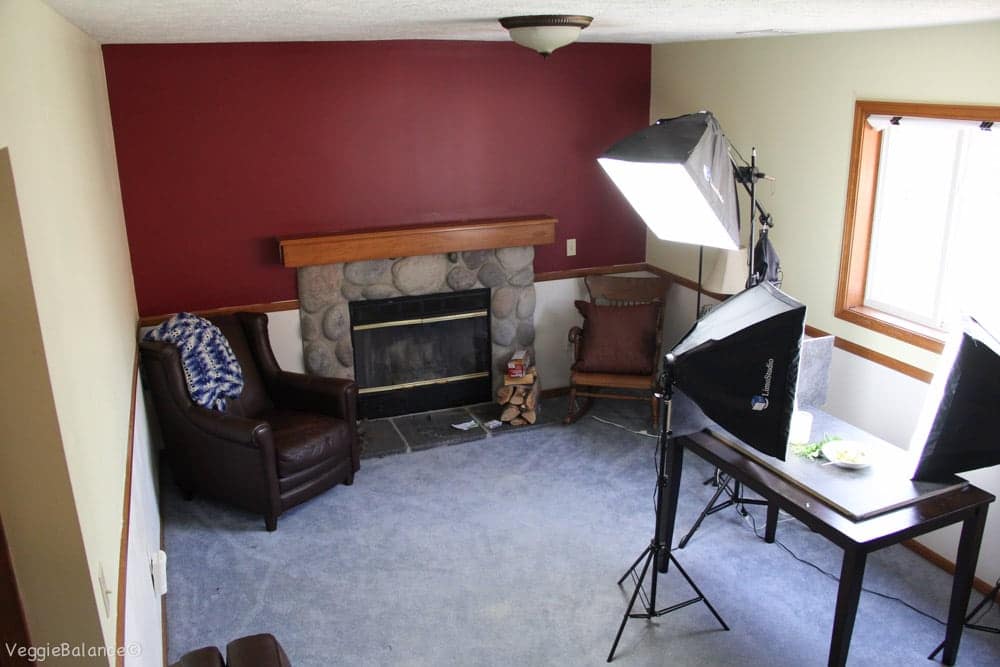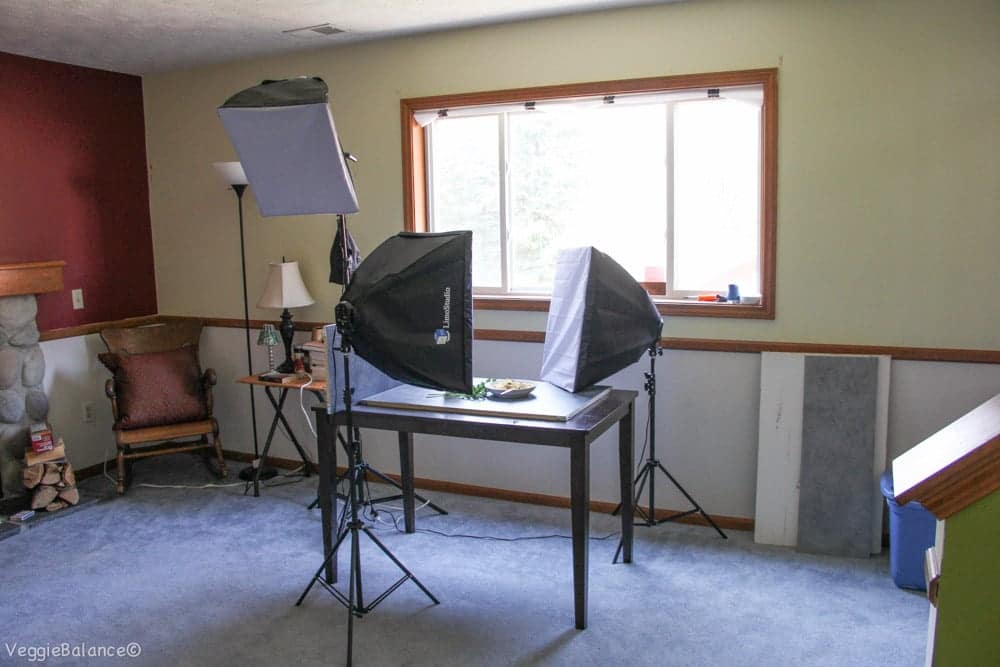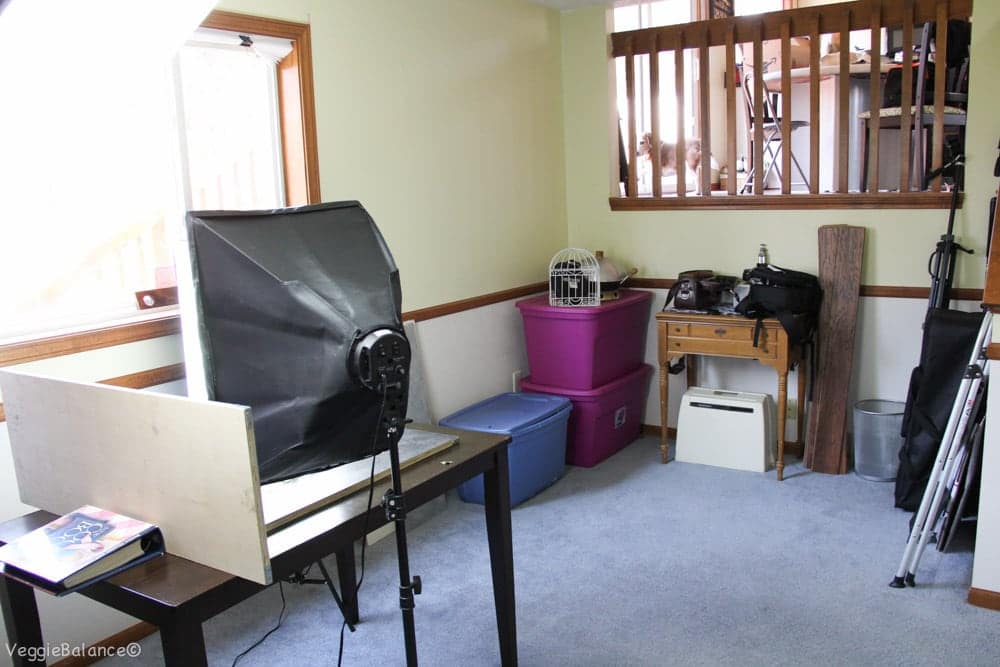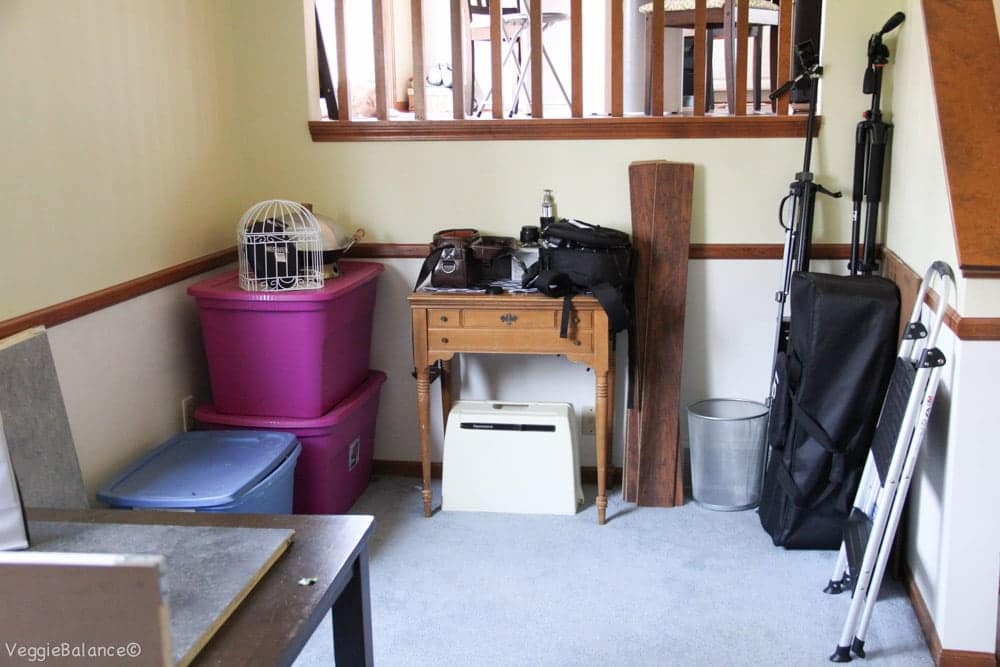 She's a beauty of a room, am I right?? 😉
We've ripped the carpet out and are having new flooring installed in another week. I really wanted it installed before we left for Mexico, but with R being gone these past months things have been a slight struggle. What can you do . . .
Refinished and painted all the trim to white (which we'll be doing for the entire house this year). Painted the walls, replaced the outlets, and now we have a blank slate. <3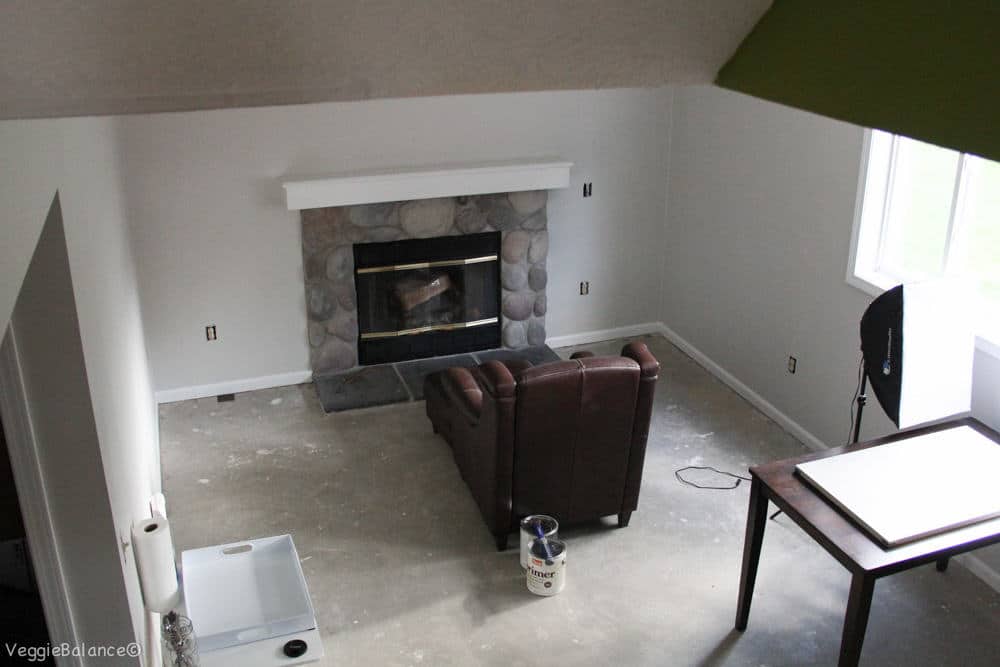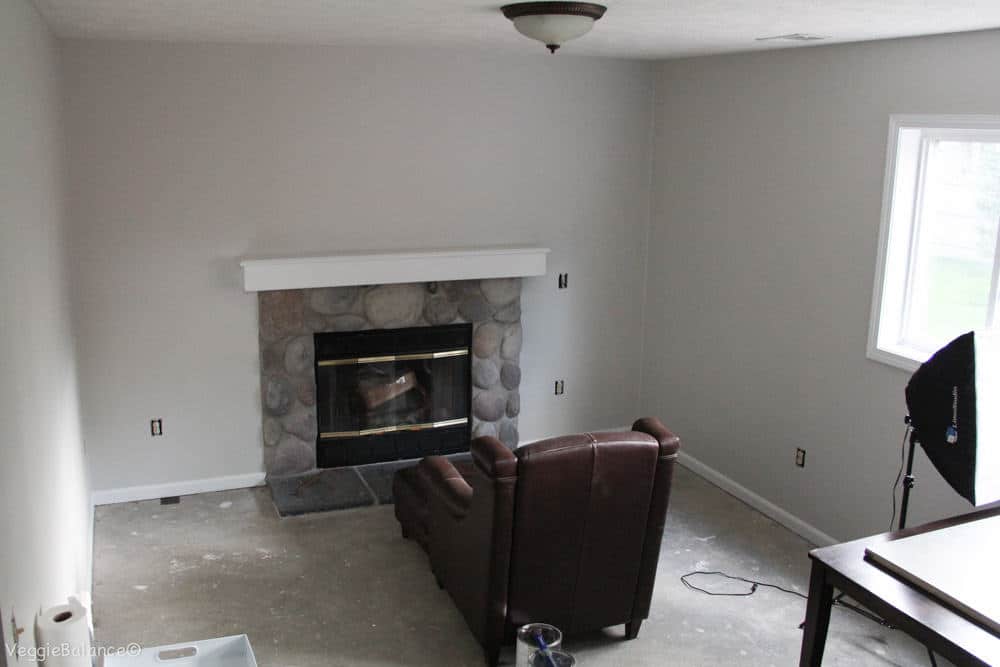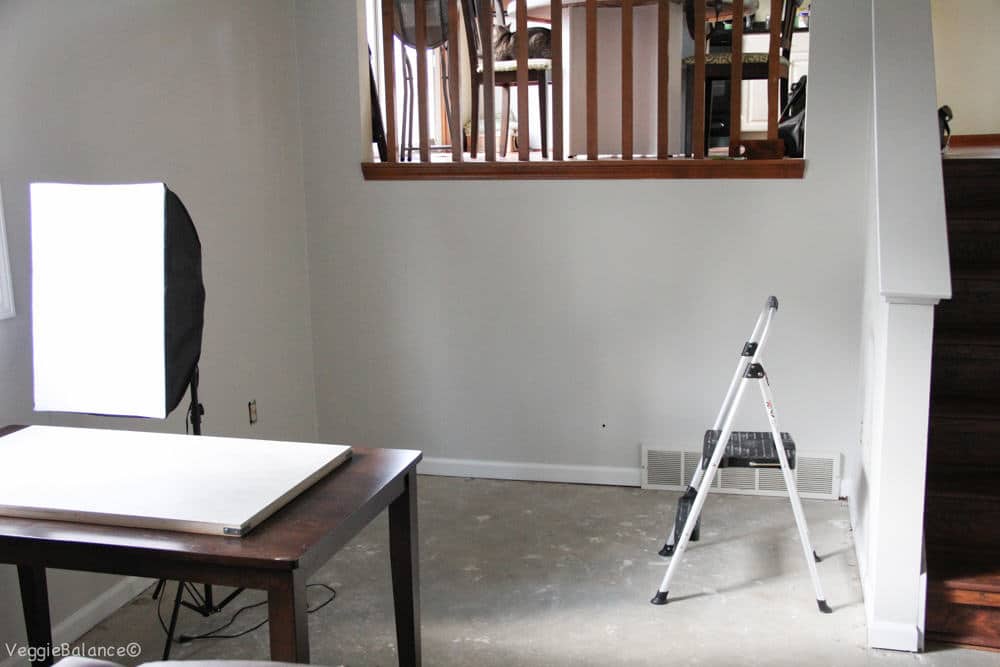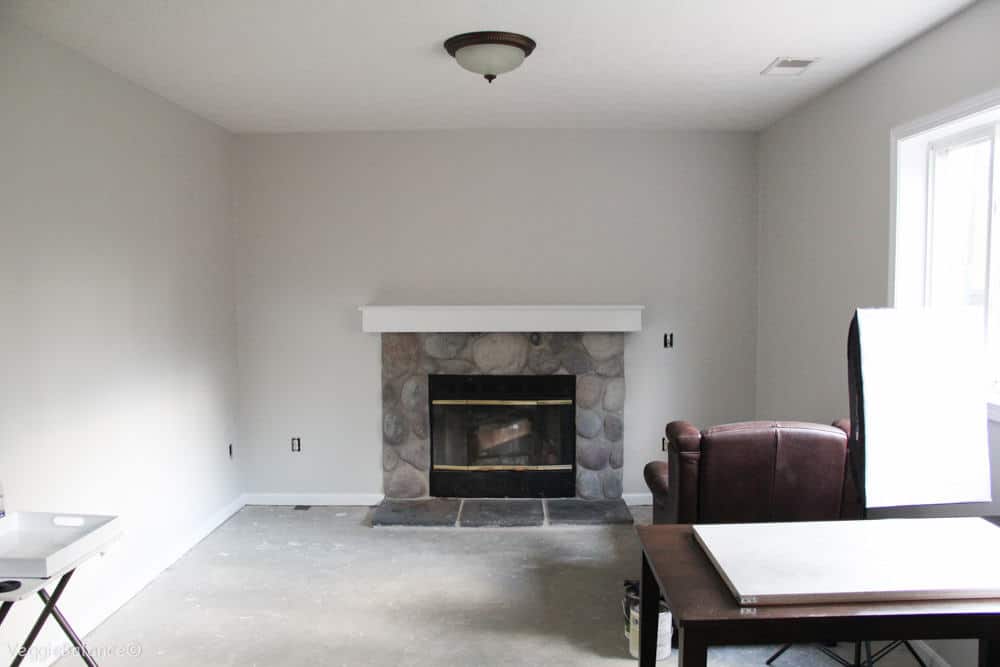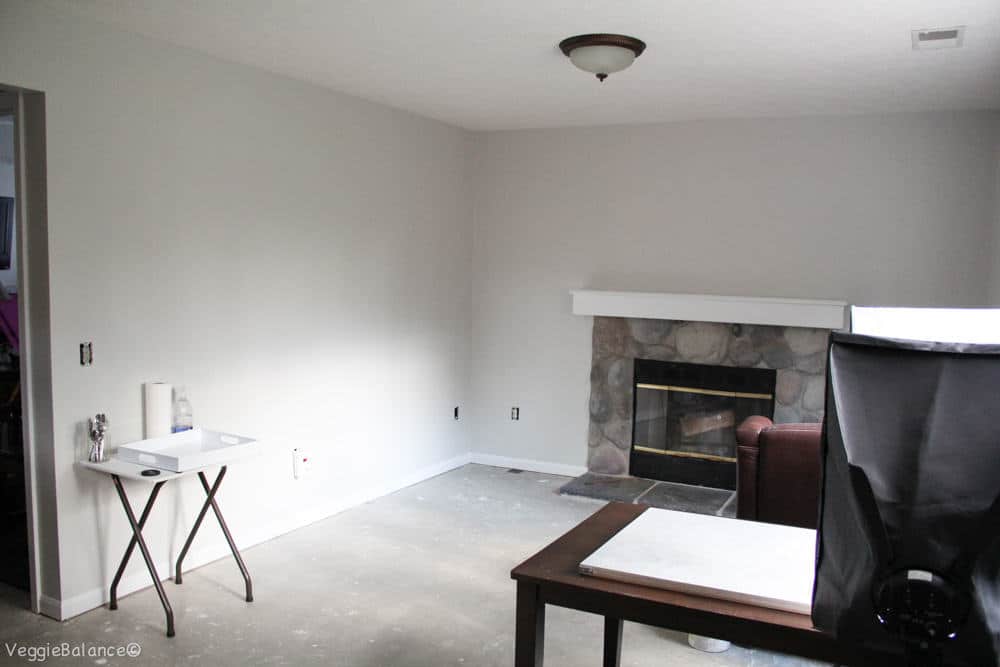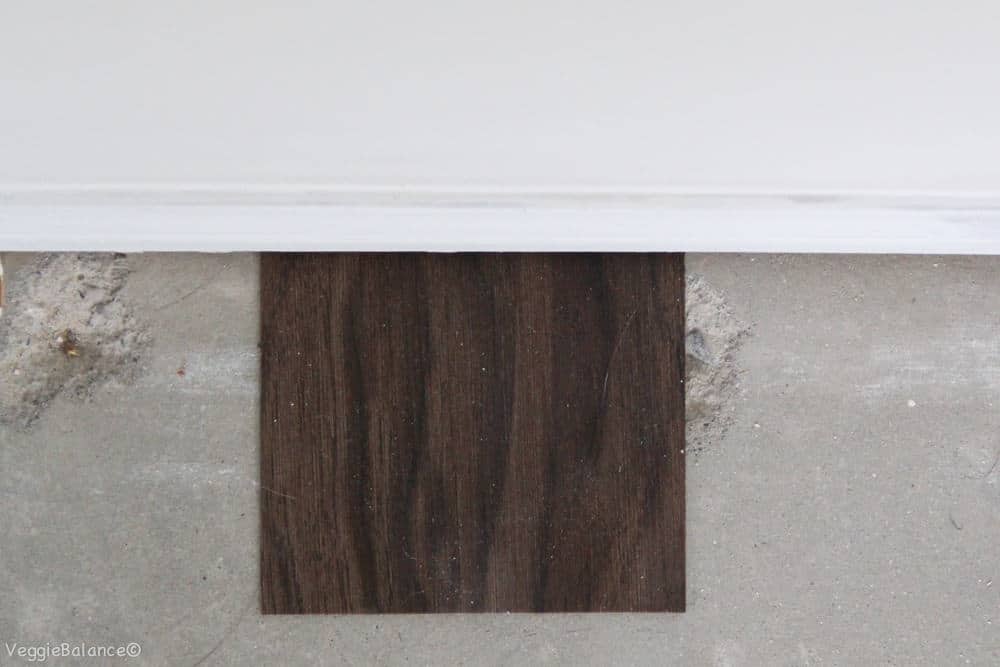 What do you think?
Progress and heading in the right direction?
Whatcha think of the floor sample choice??
Follow on Snapchat (username: veggiebalance) to keep up to date as I move forward making this into my little creative oasis and official Veggie Balance office.