Quinoa Black Bean Taco Bake… aka Healthy Heaven
Remember last week when I told you I was on a Mexican food kick? Well, I still am.. I don't know why, I love that type of food anyways but I'm at a point where that's all I want!
So, exhibit A. Quinoa Black Bean Taco Bake… aka Healthy Heaven.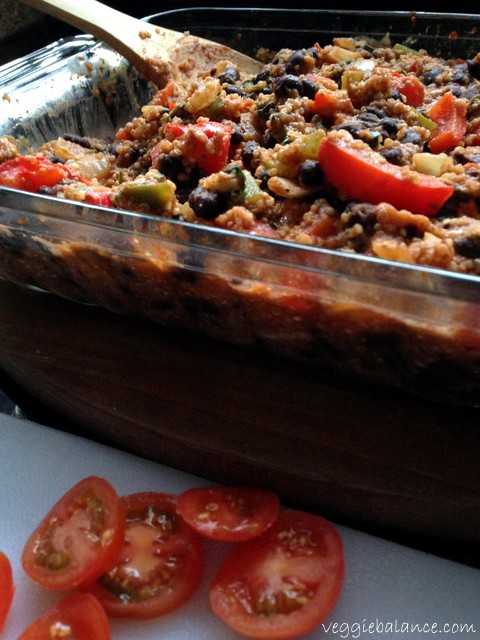 Very easy to whip up after work and then you have an entire pan to eat for leftovers. Eating leftovers I have realized are the key to eating healthier during the work week.
I use to hate leftovers as a kid. Now I love not having to worry about cooking and cleaning the kitchen after work.  You can just eat it as a main course in a bowl OR you can be real adventurous and put it in a tortilla! Yummmm…
Now, I just have to share the sad story regarding my first try of this recipe…
So, we had a very busy weekend out of town. It was a Air Force event in regards to my husband returning home from his deployment. It was sort of relaxing and it's always nice to spend time with him out of our normal routine.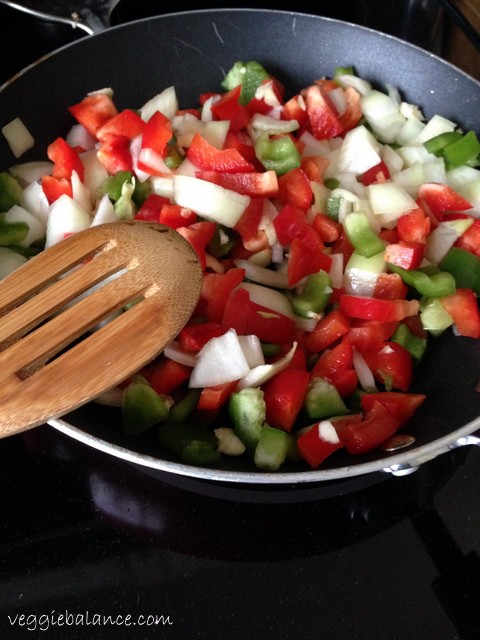 I was getting over this nasty cold thing which kind of sucked but hey that's life. So between that week of not feeling well and that weekend tied up out of town.
NO food in the house
NO planned out lunches or dinners… I can't stand not knowing what I'm going to eat, It always ends up to bad eating decisions. So, that Monday I decided to whip up this delicious goodness and we would have it to eat all week.
Well, the first night I was just feeling lazy and ate it in a bowl with some fresh cilantro and tomatoes. My plan was the next night with tortillas…… Well, here comes the sad part.
We went to bed that night, and when I woke up is when I realized I left it out on the counter ALLLLL night… I was devastated! My husband even said, 'that sucks, it was really good." So sweet of him but I was instantly in a bad mood.. what a waste of deliciousness! So whatever you do, put it in the fridge!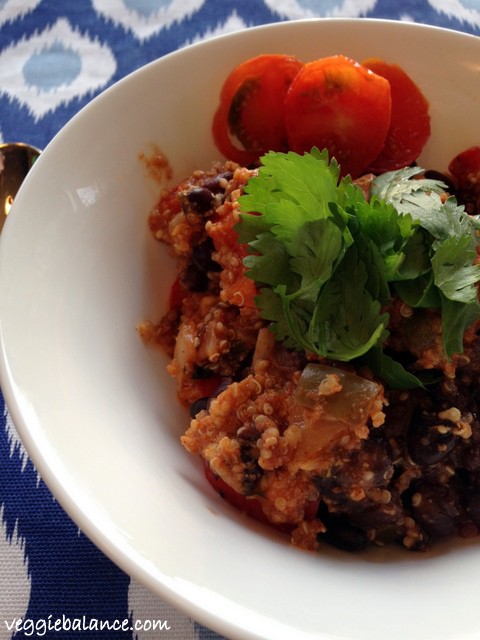 One thing that I love about this meal is its just jammed packed with vegetables and protein. How can it get any better than that?
I'm totally guilty of when the vegetables are cooking in the skillet of constantly taking bites out of the pan and eating them.. Nom nom, veggies are the best.
My inspiration for this recipe was here. This girls blog rocks, I have photo envy. I adapted it into a healthier version. I wanted to cut as much cheese out of it as possible. I didn't see the need to adding that much into it.
Now, if I let me husband choose he'd be putting two full bags of cheese in it.. I figured he would add more cheese to it when he ate it.. He didn't! AND he gave it two thumbs up. I was impressed with him needless to say.
My husband isn't vegetarian, he is actually a meat and potatoes kind of guy.. He's been branching out with my meals ever since he returned home as I decided to go full fledged vegetarian while he was serving overseas. I must say I'm impressed with him. Maybe someday he'll go vegetarian with me?? HA! Yeah right.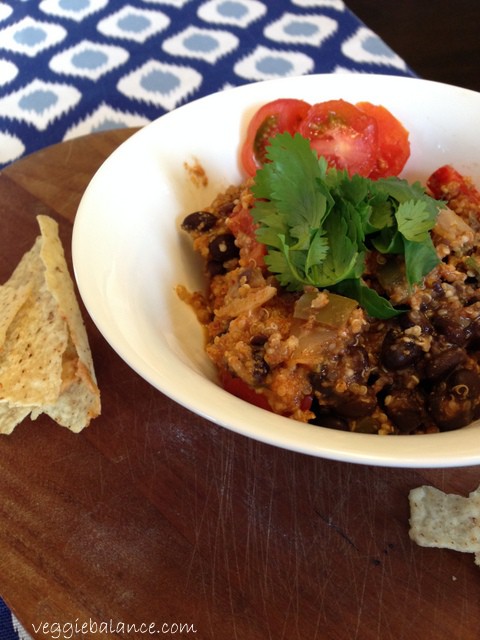 Honestly though, I never was a huge meat person to begin with and I absolutely refused to cook with chicken or any kind of chunk of meat like a roast. Chicken from day one has always grossed me out.. So he never really had those meals to begin with. But now, if he wants to cook beef he can go for it and do it himself. I can hardly stand the smell of it anymore. lol
I do believe that gives this meal some credibility though. If a meat and potato kind of guy loved it and was disappointed we only ate it one night… It's a pretty incredible dish my friends. I couldn't stand to put it in the trash, had my husband do it for me.. Ugh hate those moments.