Oh smoothies, you complete me. Oddly enough I never liked smoothies until a couple of months ago, mainly because I for some odd reason thought I needed to add yogurt to my smoothies.
Yuck, not a fan of thick drinks. Then I heard some good advice, put whatever the heck you want it in. That was the start of this green monster smoothie.
It's my put whatever the heck I want in it smoothie. Oh and of course top with a little cacao nibs to complete it.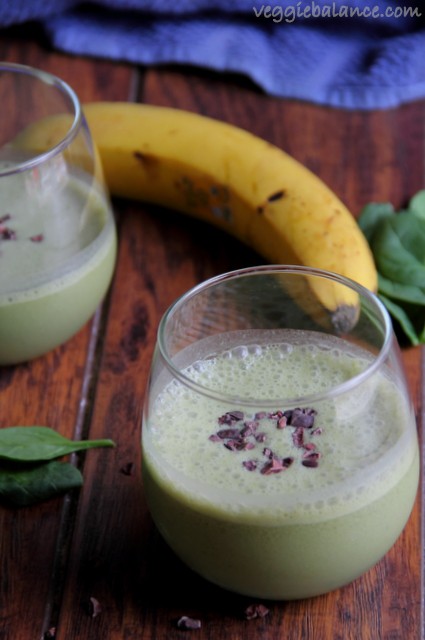 I built this smoothie with the logic of low sugar. Natural sugar is the best but even high amounts of natural sugar tend to have me craving more sugar which becomes a vicious cycle.
As much as I would LOVE to make a 5 different kinds of berries smoothie, the sugar content that results in it is just too much for me to handle now. Since, I've detoxed my body, I find if I consume high amounts of sugar in a day I have massive sugar spikes and I just frankly feel horrible and want to pass out.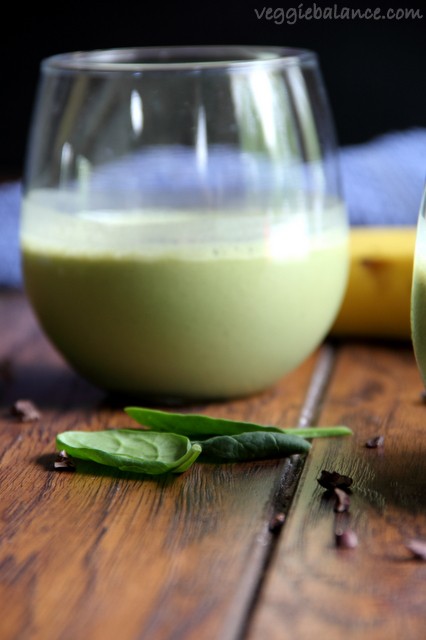 I love smoothies now, made my way. The one thing I'm not a fan of is what they represent. A smoothie in essence is a quick meal you swirl in your blender and then slurp down on the go.
No time to take in the moments of life that we always take for granted. I'm not sure what has happened to me over the last year, but I feel free. Free from worry and stress of what's next. Just enjoying the little things of the day even when they aren't perfect.
This week I have an entire week off of work and I can't even begin to explain the utter calmness I have over me. It's perfect. I went for a 3 mile run, kicking butt and taking names with my pace.
First time ever running without music and it was absolutely a perfect run. There was no one out and the sun was just barely rising. I then made myself a green monster banana smoothie, sat on my deck and listened to the birds. It was just me and the birds this morning.. Bliss. Yes, bliss is the best word to explain it.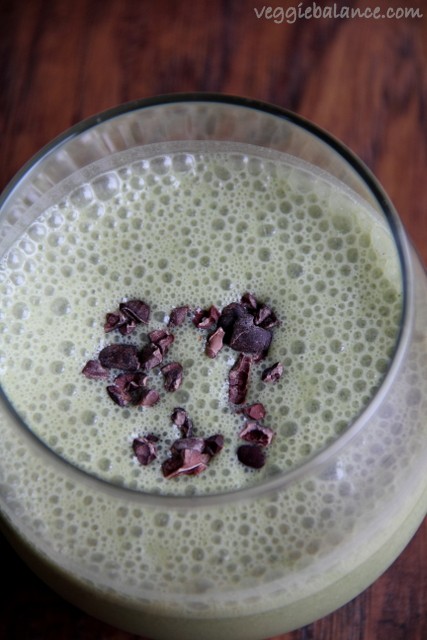 So when you make yourself this smoothie, remind yourself. Life isn't meant to be rushed through. It's meant to actually be ENJOYED. Make this smoothie, sit in that place that you love and RELAX. Life is perfect, if you let it be. It's all on how you look at something. That's my pep talk for this amazing Monday morning. Bon Appétit!