Stuffed Italian Meatballs will have you oozing with delight over the gooey delicious melted mozzarella and tasty finger food sans the Gluten. (Gluten-free)
Can you go wrong with meatballs? I'm beginning to realize the answer to that. No, no you cannot for wrong with meatballs. Ever. Now, adding some gooey melted mozzarella inside I've realized there is without a doubt no freaking way you can go wrong. Ever since I made my Gluten-free Buffalo Chicken Meatballs I've fallen deeply and madly in love with finger foods, especially meatballs. It's true love.
Eat them just because, serve them at your next party, eat them on top of whatever tickles your fancy. All I know is they are so flavorful and delicious they'll be gobbled up no matter what.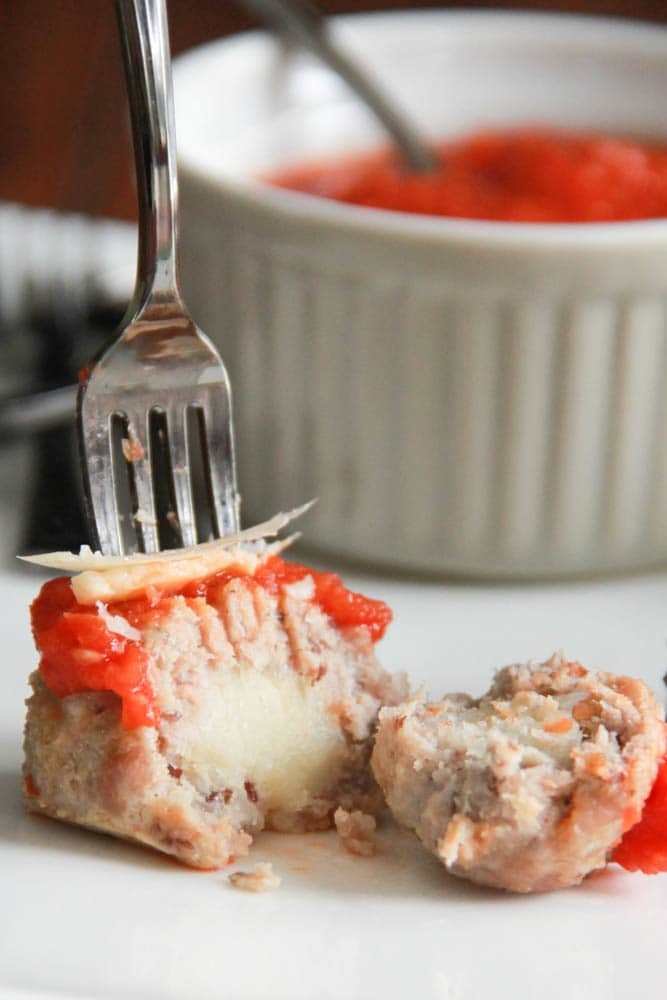 You can blame my meatball craze on 
buffalo chicken meatballs
, it is all their fault. Oh baby those are a winner winner chicken meatball dinner my friends. Seriously, eating them for dinner is totally acceptable in my book.
Much like those I took away the traditional breadcrumbs in meatballs added gluten-free binders like flaxseed and potato starch. With help from the husband since I'm a right arm cripple still and also always will be a wuss when it comes to handling raw meat we he stuffed them with cubes of fresh mozzarella. #Heaven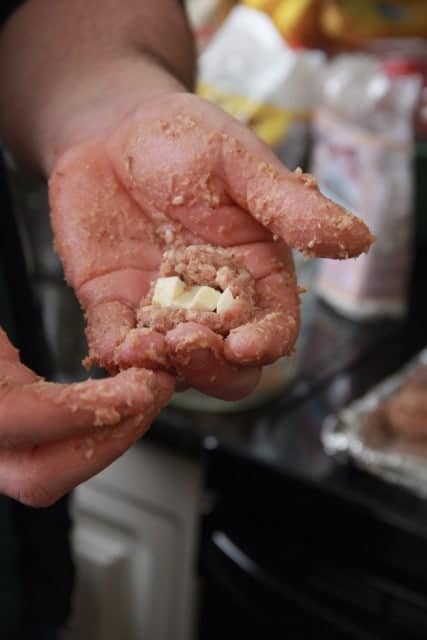 When I was waiting for my
spinach to wilt down
I began dipping them in tomato sauce and devouring them one precious meatball at a time. That is when I realized they were so delicious to be eating just by themselves and heck they can be the main course themselves!
Am I the only one eats while making dinner and find themselves not terribly hungry by the time everything is finished? I have no self-control.
That's when I realized they can become little adorable appetizers like this. Dollop a little bit of fresh spaghetti sauce, a sliver of Parmesan and you have an Italian feast going on. Nom Nom Nom.
Small accomplishment for VB today…
THIS IS THE 100th RECIPE!!!!!
How flipping cool is that! Think that these little Italian finger foods are perfect kickoff for the next 100 recipes. Don't you think?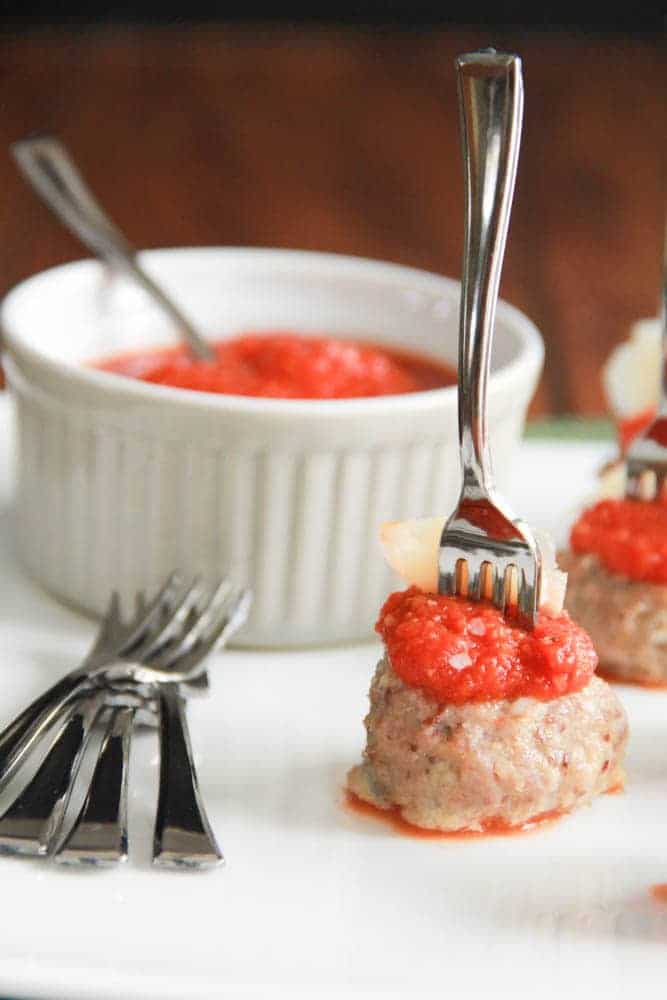 Thank you so absolutely much everyone for the love and support over this past year. Your sharing, re-pinning, and comments just make my day. I love hearing from you! <3
I of course have to say thank you to my amazing husband as well. Without his help these past 2 months there wouldn't be any recipes to post! He's been the meatball maker, raw meat handler, reflector holder,camera button pusher, pot carrier, jar opener, and vegetable slicer.
So take a moment and thank Roland guys, he's been the massive helper behind VB these past few months. The best part is this entire time he hasn't complained about helping once. I've got myself a keeper ladies.
It might help that he gets to eat the finished products though, that can't hurt.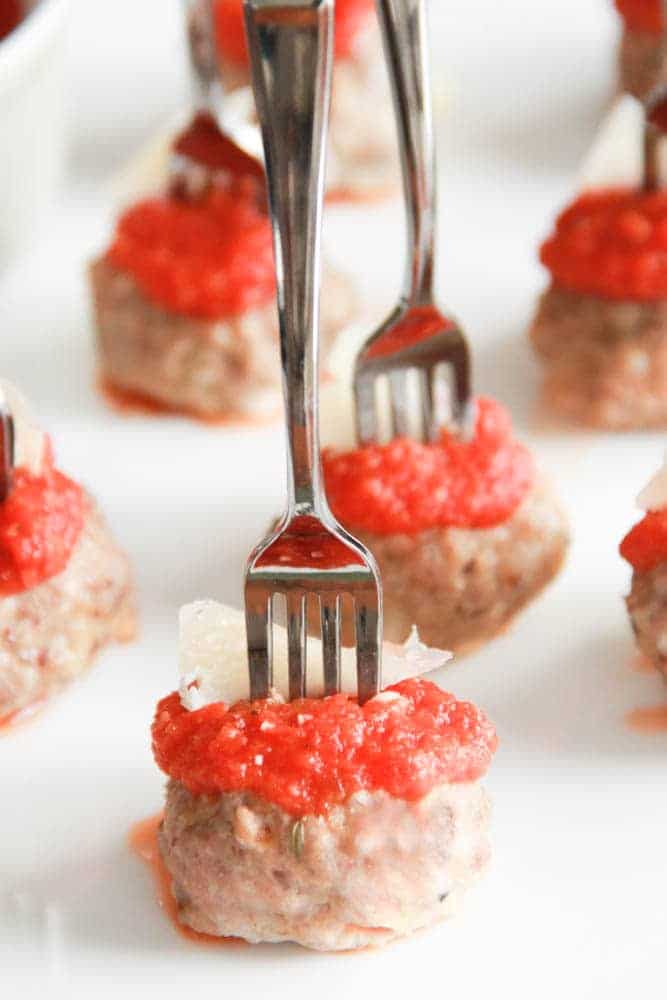 You might have noticed little changes happening around here lately. Perhaps the
E-book link
in the header?
Roland is off having a boys weekend. Having the house to myself and zero distractions means  I'm working tireless on my first e-book! Follow me on Instagram and I'll be posting some sneak peaks. 🙂
Make sure you come back and comment below how yours turned out! Love hearing from you guys!