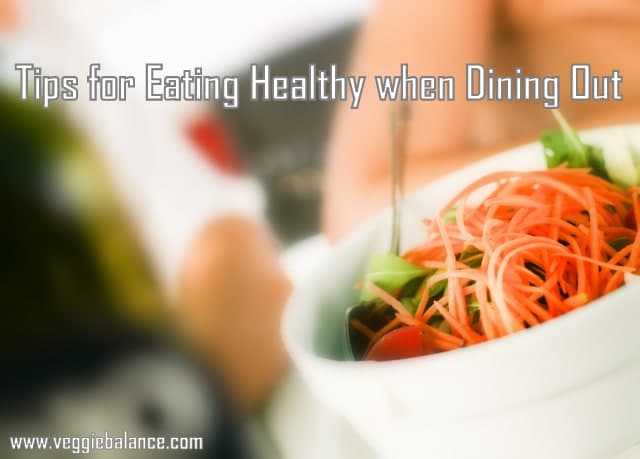 Quick convenient food is the norm in our society nowadays. The unfortunate thing is that convenience food yes is convenient but boy it's a chemical mess. I was guilty of being part of the convenience group, eating out 4-5 times a week. Having no control of what I was putting in my body let alone oblivious to the calories I was consuming. Majority of restaurants don't make food to be healthy they make it to TASTE good. Therefore, more butter, more cheese, more grease and you got yourself a meal that is chocked full of calories and chemically engineered food. Yummy right?
Food is love though, and everyone joins around food. It's our way of interacting with each other. So its inevitable that you will have to eat out once in a while. I've compiled a few helpful tips when eating out, and controlling what you are consuming.
1. CHECK THE MENU OUT BEFORE YOU GO. This is going to be my number one tip. It's a must in my opinion. You want to take a look at the menu before to get an idea what they offer. There are some restaurants that don't offer a lot of variety. Just a bunch of different versions of fat, butter, meat and grease. Again…. Yum. Being a vegetarian I can't tell you how many times I've looked at a menu and there are no other non-meat options other than a basic salad. Which that's fine it's my decision but come on America, start considering that some people don't want to consume animals! (There ends my rant) This way though you can plan your meals for the day and calculate the calories and nutrition you are going to get from that eating out meal. Since I've tended to eat a lot of salads when eating out I make sure I get my protein for the day elsewhere in my meals before. It also will help you with a game plan before you even step into the restaurant to help you avoid gravitating to those greasy and fatty foods.
2. DRINK WATER. Another simple switch when eating out. Drink that water! Water is so beneficial for you and your body needs it to function. Drinking soda pop is instantly adding on empty calories and sugar (or fake sugar), which is going to keep you wanting and craving more sugar later on. The less sugar you consume the less you crave it! It's so simple but with sugar having addictive qualities to it it's not surprising that people have a hard time saying no to it.
3. EAT A SNACK BEFORE YOU GO. Eating a protein filled snack before you go will help you not overindulging into your meal. Try a handful of pumpkin or sunflower seeds. We've all been ravenous hungry stepping into the restaurant and that bread basket is finished before you can take another breath. Filling your belly with something denser before you go will help.  Restaurant portions in general are way too big for what a meal size should be and therefore we overindulge. Especially with what is engrained into us that we must finish what is in front of us. YOU DON'T NEED TOO! Which leads into the next pointer
4. CUT YOUR FOOD IN HALF. You don't need to eat every slurp or crumb of what is in front of you. Or that bread that comes with the meal. When you receive your meal, you will already have an idea what type of calories are in front of you (because you followed step #1). Attack that meal by cutting the portions in half and asking for a to-go box. Place half of it in the to-go box and enjoy the rest of the meal that's in front of you. The best part? Dinner or lunch is taken care of for the next day! Woot!
5. AVOID FRIED AND PROCCESSED. Probably the hardest change would be to avoid the bad stuff. You know fried, buttered and processed food. Look at the menu and pick something that is the most natural option. Most times, it's a salad. You want the most basic to nature. Vegetables, fruit, beans and lean protein. I always have the 'Back to Basics' thought in my mind. Food should be consumed at its most basic and raw form. That's what I want to consume and that's what my body needs and craves.
So there you have it, 5 simple steps to eating out, and eating out right.  Taking these small steps can take you into the right direction of eating healthy and being happy. I've used all of these steps personally in my own journey and they have been very successful for me in keeping me on track. I also am constantly motivated by not wanting to feeling like crap ever again.
Any tips or tricks that you use while eating out that have helped you stay on track?
Tell me! I want to hear them. 🙂
Know someone that is trying to stay on track with a healthy lifestyle?
SHARE this with them with the buttons below perhaps?