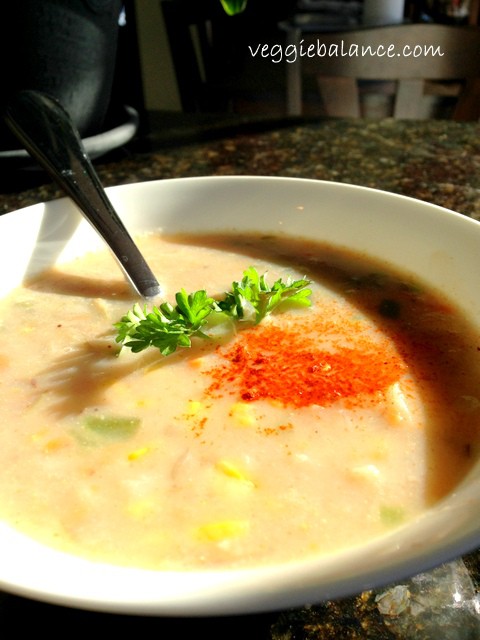 Here in Michigan we are all VERY sick of the winter. It has been very cold and a mountain of snow. There is so much snow I can't see when I'm pulling out of the driveway.
Fortunately we are on the tale end and spring should be coming soon. I figured might as well cook up a batch of some warm yummy soup to soak up the chill that's still in the air.
I love soup, its so easy to just heat up in the microwave when at work. It's almost equivalent to snuggling up with a hot cup of tea. Just a moment of total and complete bliss.
Yeah…… I know you know what I'm talking about. So, I decided to cook myself up a batch of corn chowder. Now, if I had a choice I would make corn chowder in corn season. Mmmmm fresh corn.
BUT, since we live in Michigan and this time of year fresh produce is pretty much non-existent. So, if you have a choice go fresh all the way. If you live in winter wonderland a frozen bag of corn will have to do.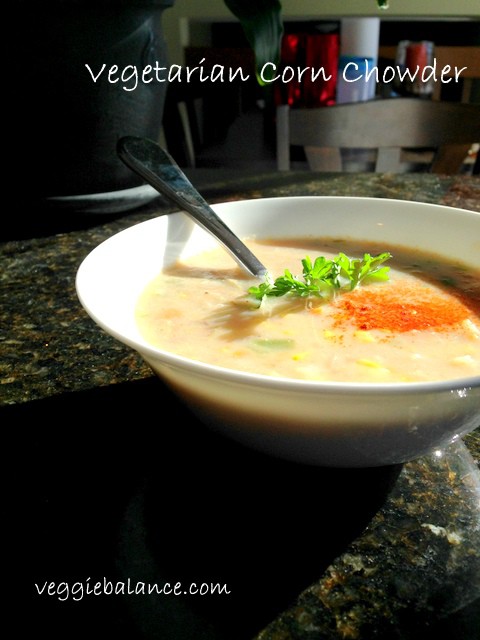 So super yummy. We apparently are suppose to get more snow tonight. IT IS NEVER ENDING. So I will be snuggling up with a bowl of this with a piece of my homemade pita bread! Check out the recipe! You won't regret it.