Overnight Oats in a mason jar is still one of my favorite go-to breakfasts. Totally healthy and protein packed without using yogurt!
(Gluten Free, Dairy Free, & Vegan)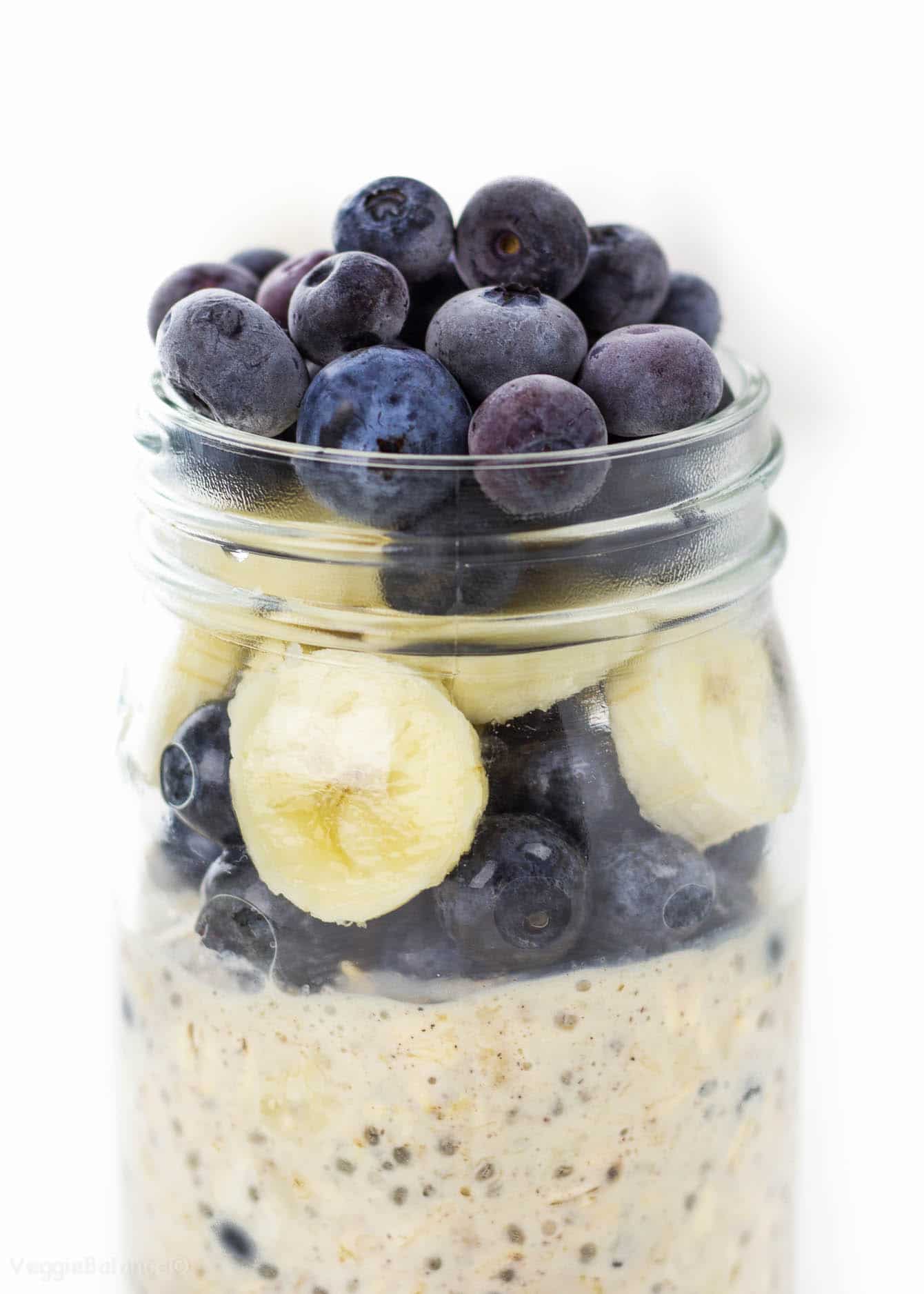 This post is sponsored by Silk. To learn more how this supports VeggieBalance to continually bring you free recipes every week. Find out here.
One day after a flare up, I was going through my normal routine of avoid dairy at all costs. Oh cheese, I miss you but we do not work well for each other during a flare. It's not you, it's me.
As a result, I had to get creative with my overnight oats. Usually I put yogurt in them for extra protein and to help thicken/soften the oats. Well, this time that wasn't an option.
Come on Lindsay. You are a food blogger, find another way to make these work that you haven't seen before. Banana?
Oh my word, banana. Why have I not thought about this before!? I put chopped banana in my oatmeal anyways but why not mash said banana to help soften the oats and replace that yogurt?
Exactly, why not!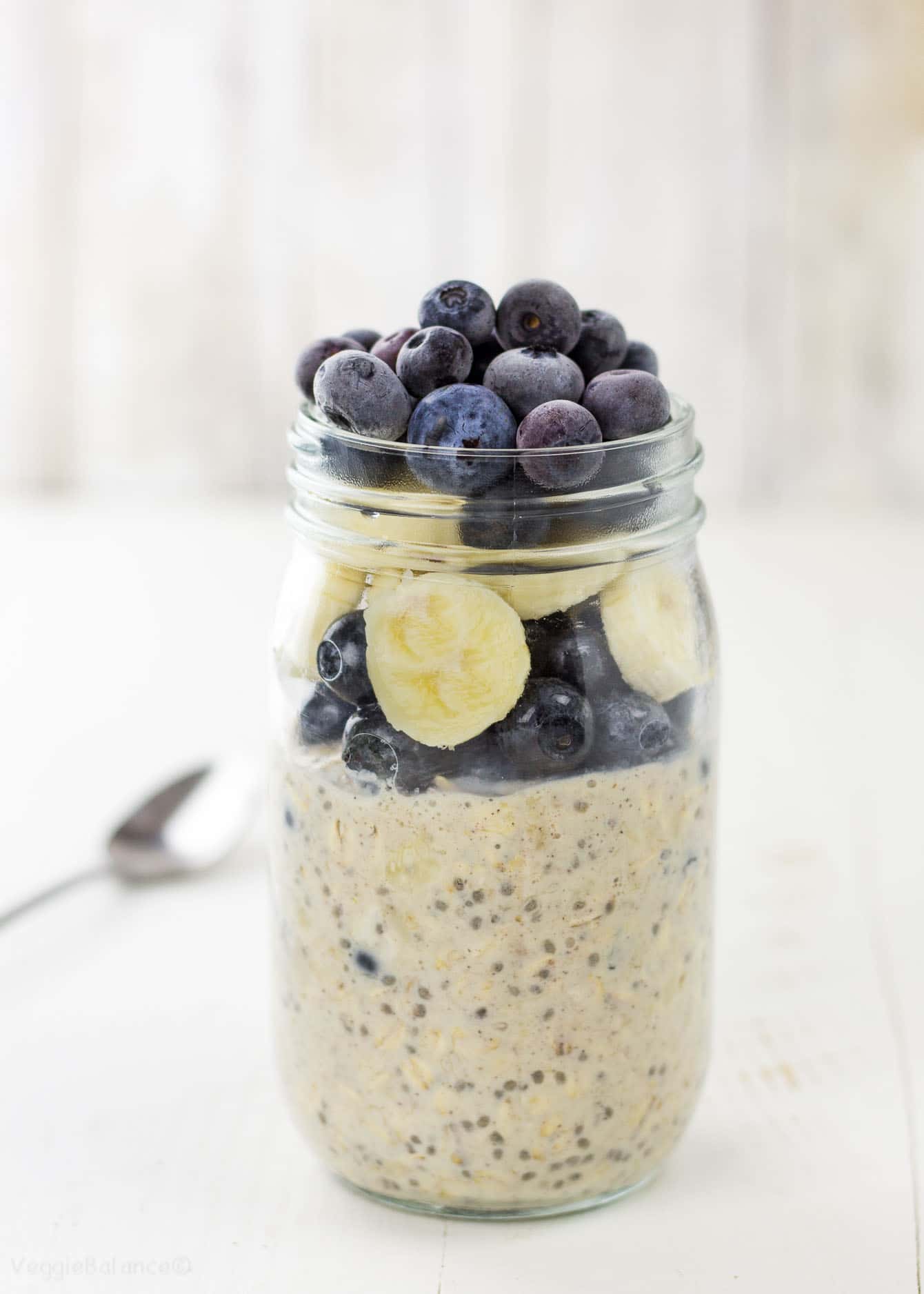 I use this Silk Dairy-Free Protein Packed milk to my oats and viola! Dairy Free Overnight Oats. There is actual pea protein in this dairy-free milk alternative. Hecks yes to protein.
How about adding some chia seeds to this mix too? I know, we are getting crazy over here for breakfast. Let's make breakfast interesting again.
Healthy, interesting, protein-packed filling overnight oats for the winnnn.
Now the toppings … oooo the toppings. Have fun with this.
Overnight oats – my favorite toppings
Blueberries
Bananas
Strawberries
Raspberries
Chocolate? (Should I even admit this one?)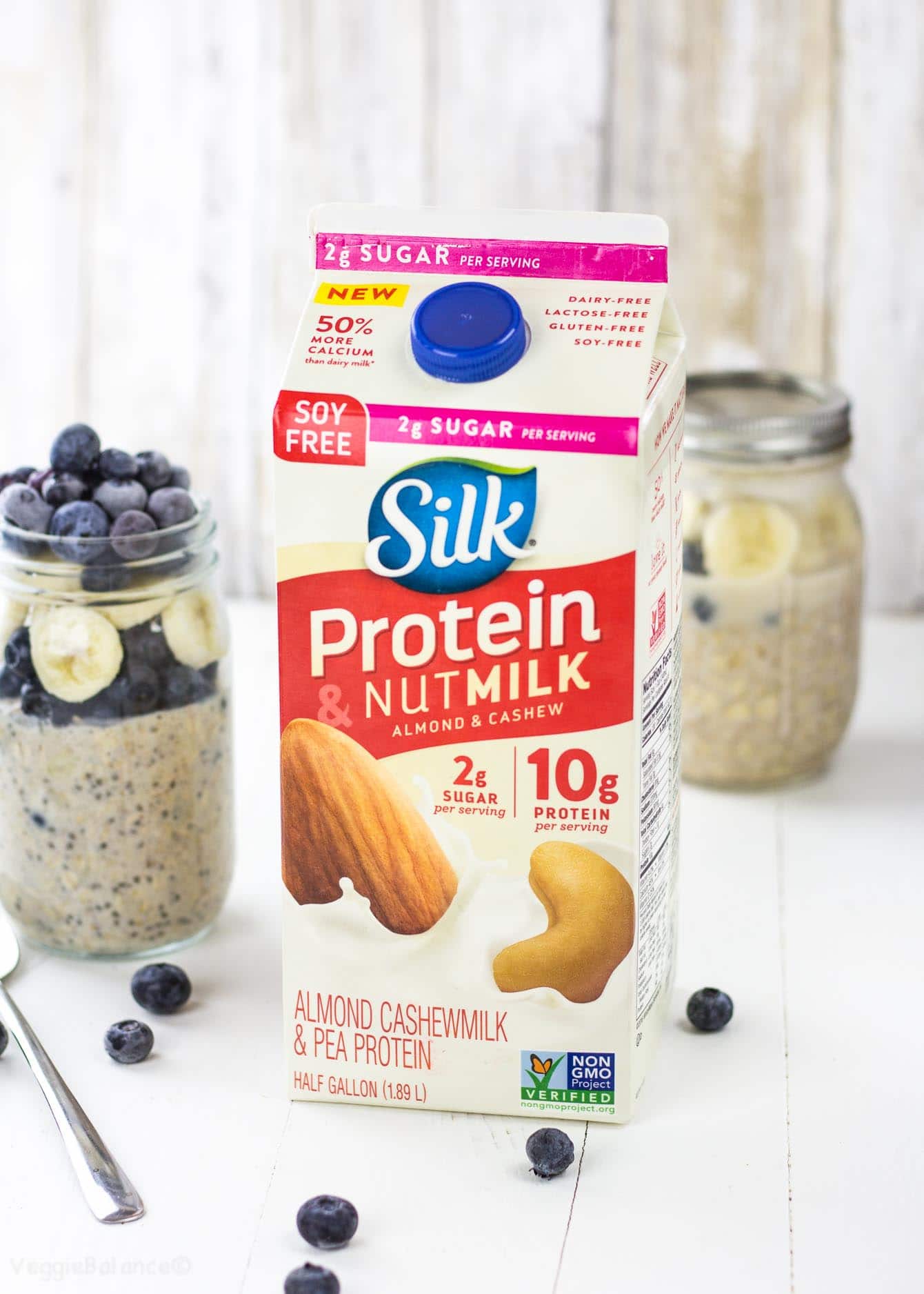 I'll cop to this. Yes, I've totally shaved 88% dark chocolate into my overnight oats before. It's delicious and we are in a judgment-free zone here at VB. Zero judgment, all the tasty goodness.
Sometimes a girl just needs her chocolate. I also think that most of us can agree that chocolate goes great with all those fruits above. Totally.
What fruits will you mix into your overnight oats?