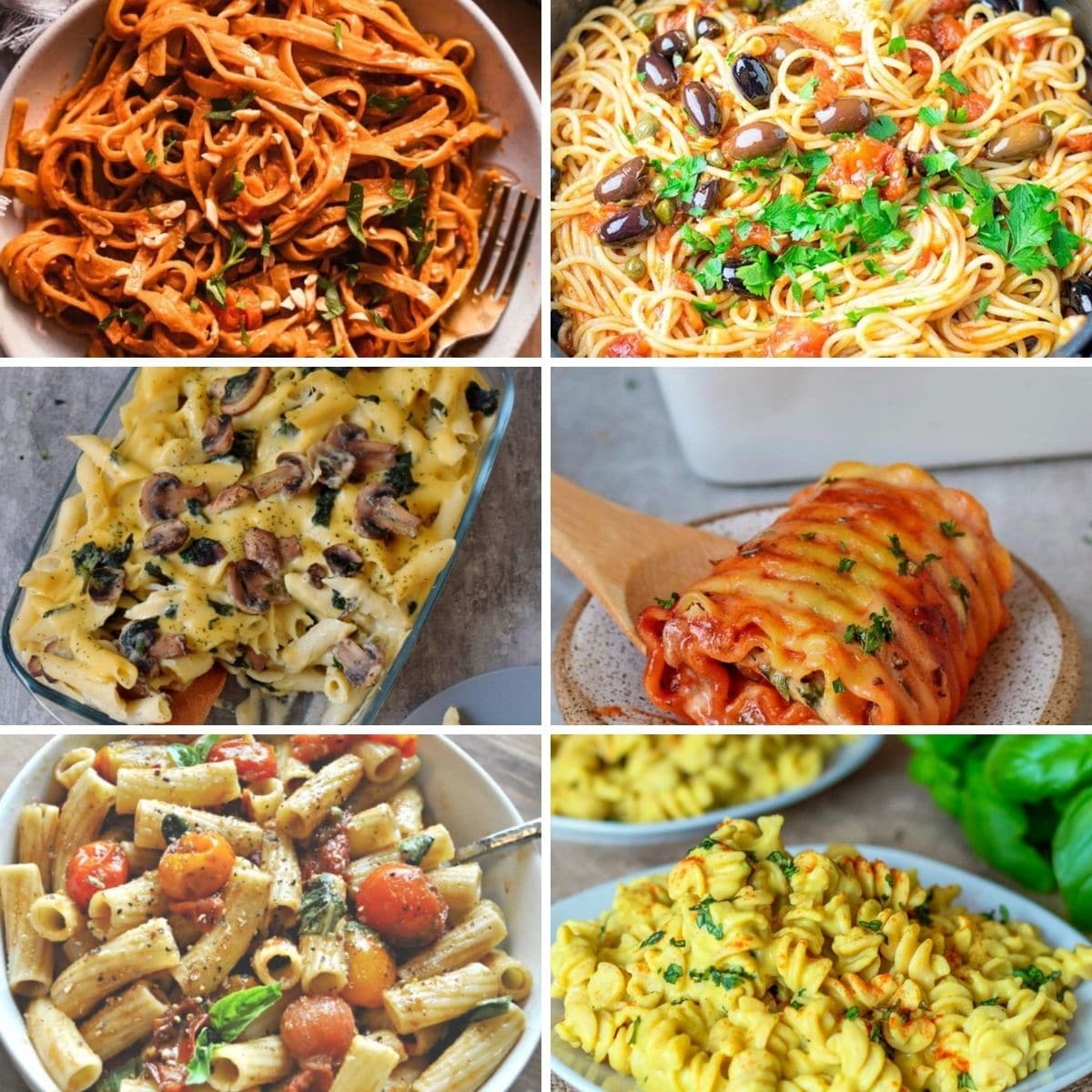 The great thing about pasta is that you can serve it up to pretty much everyone! Whether everyone around your table is vegan or not. The other great thing about pasta? You can load it with creamy delicious sauces and fresh vitamin-filled veggies. Variety is key with this carb, though.
So we've pulled together 40 vegan pasta recipes that will have your family running to the supper table and tucking into seconds. From bakes to vegan carbonara, and even salads for the summer, you'll find something for everyone.
Spinach and ricotta vegan stuffed shells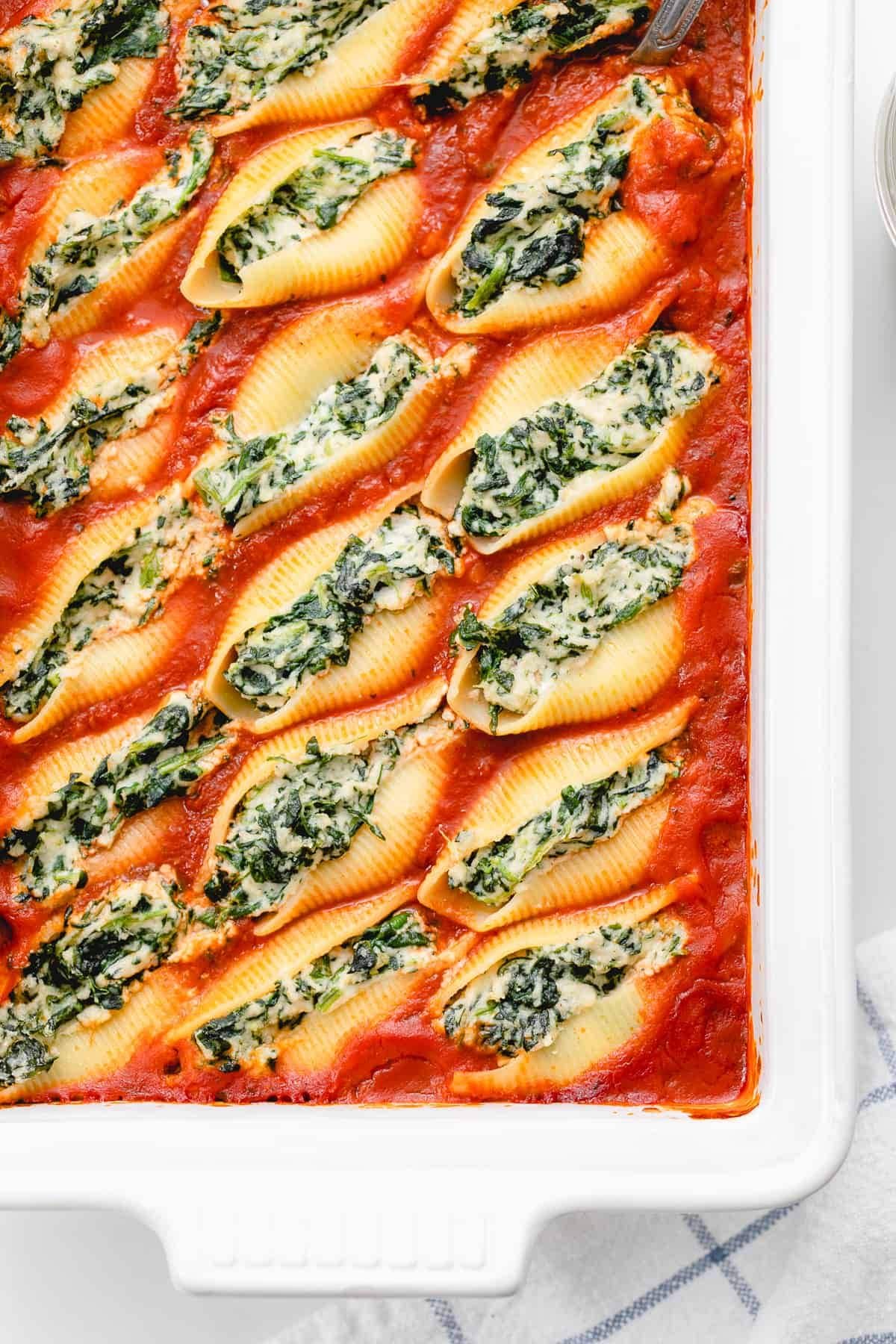 Baked pasta dishes are the ultimate in easy weeknight dinners, and these "ricotta" shells are the perfect comfort food for your Wednesday night. The Simple Veganista shows you have to get this on the table in 40 minutes.
Sun-dried tomato pasta bake
Cooking with Parita has served up another delicious pasta bake recipe for days when you need minimal effort. Whip up this Sun-dried Tomato Pasta Bake without even having to precook your pasta.
Vegan carbonara with marinated mushrooms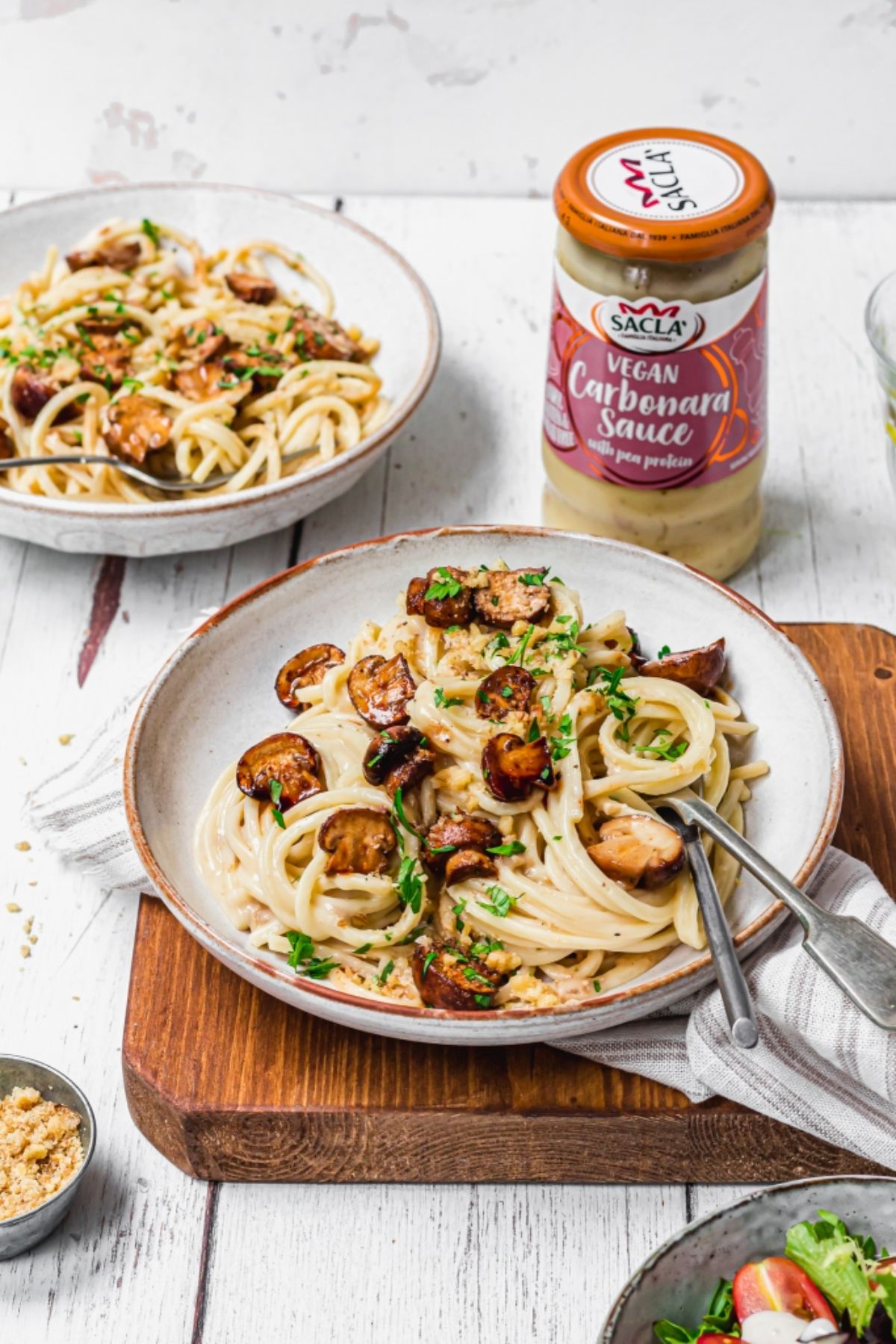 Mushrooms are the perfect ingredient if you're looking for a substantial supper. This vegan carbonara from Nourishing Amy includes mushrooms marinated in tamari for a smokey taste that will have you swooning.
Vegan chorizo garlic cream pasta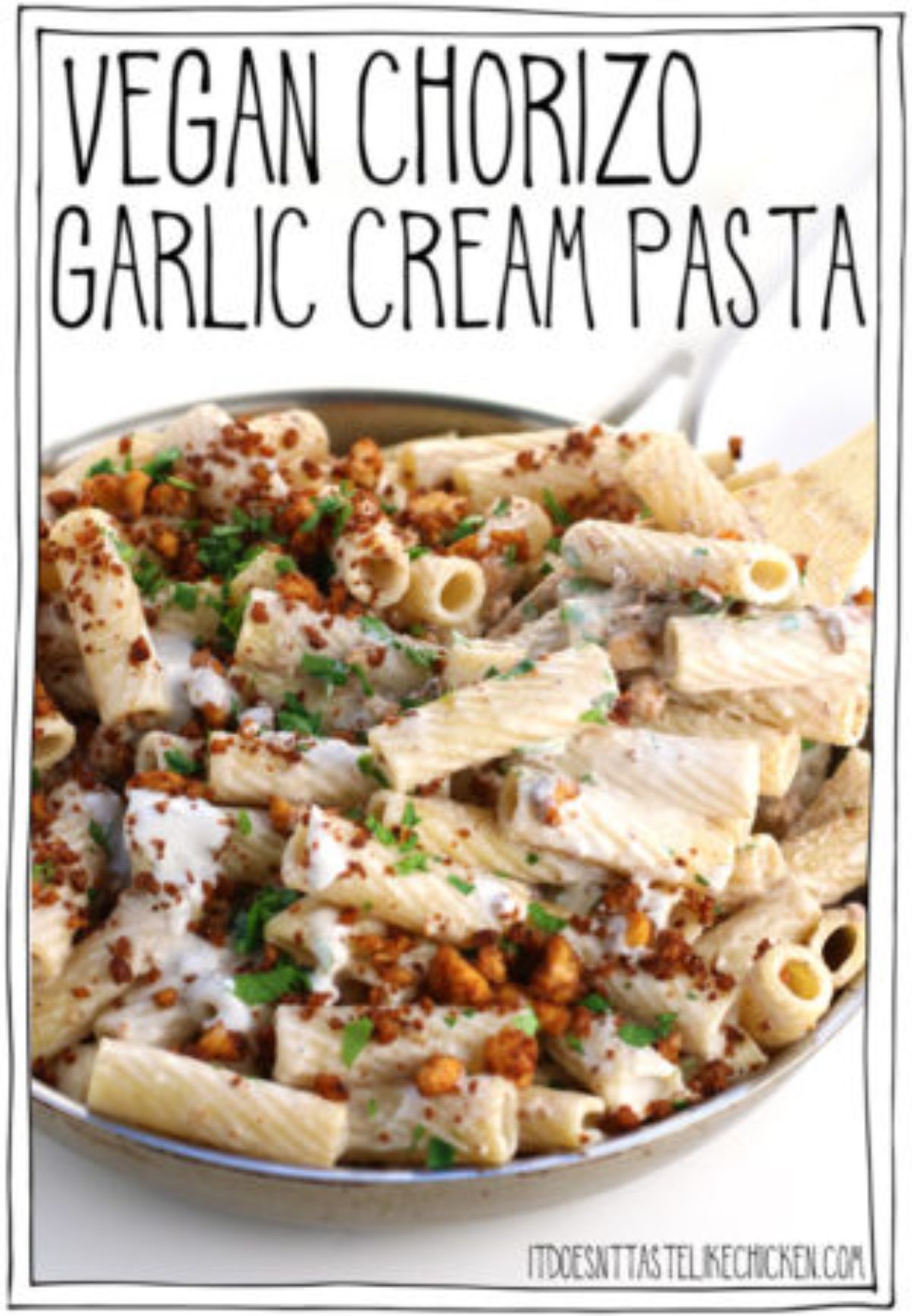 This ingenious dish includes "chorizo" made from tofu! It Doesn't Taste Like Chicken pairs these tofu crumbles with creamy cashew sauce and garlic for a moreish feast.
Cheesy protein pasta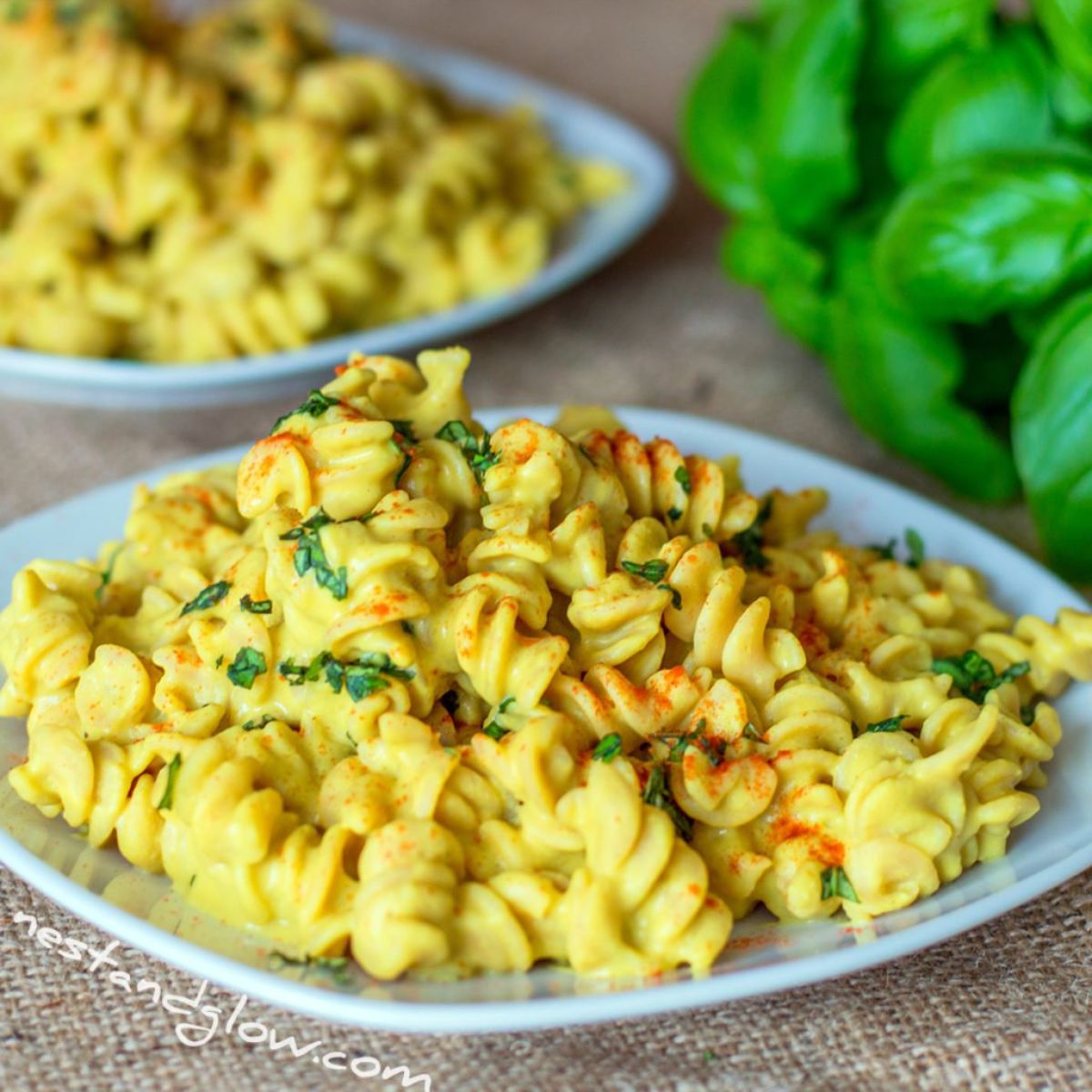 Vegan and gluten-free, this tangy dish from Nest and Glow is quick and easy to make. With its velvety vegan cheesy sauce, it will delight your Mother-in-Law and your kids equally!
Tuscan vegan gnocchi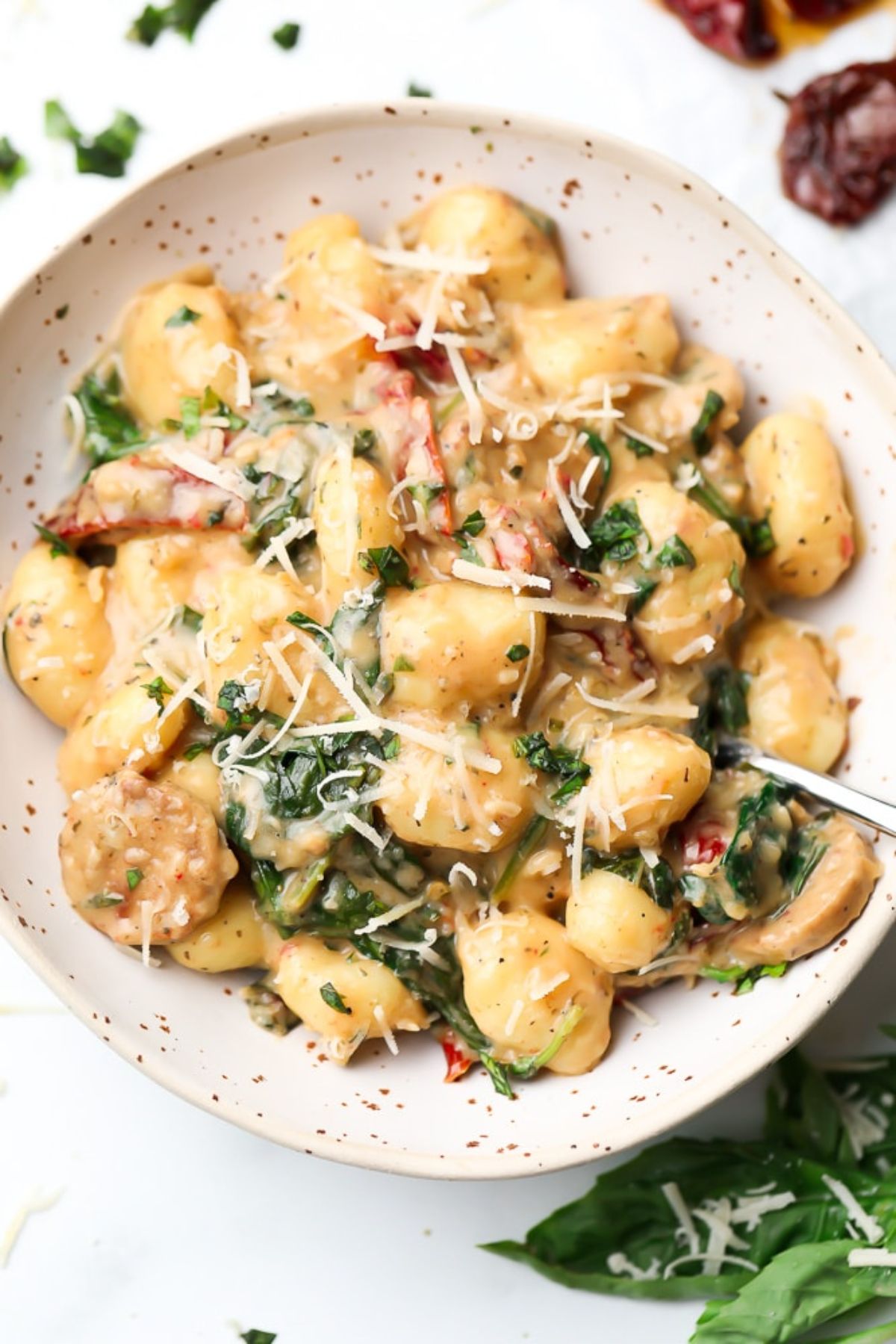 This comforting recipe from Nora Cooks ticks all my boxes – creamy sauce, fresh spinach, fluffy gnocchi, and a dash of sun-dried tomatoes. You can also get it on the table in 20 minutes, making it my new Wednesday supper!
Vegan bruschetta pasta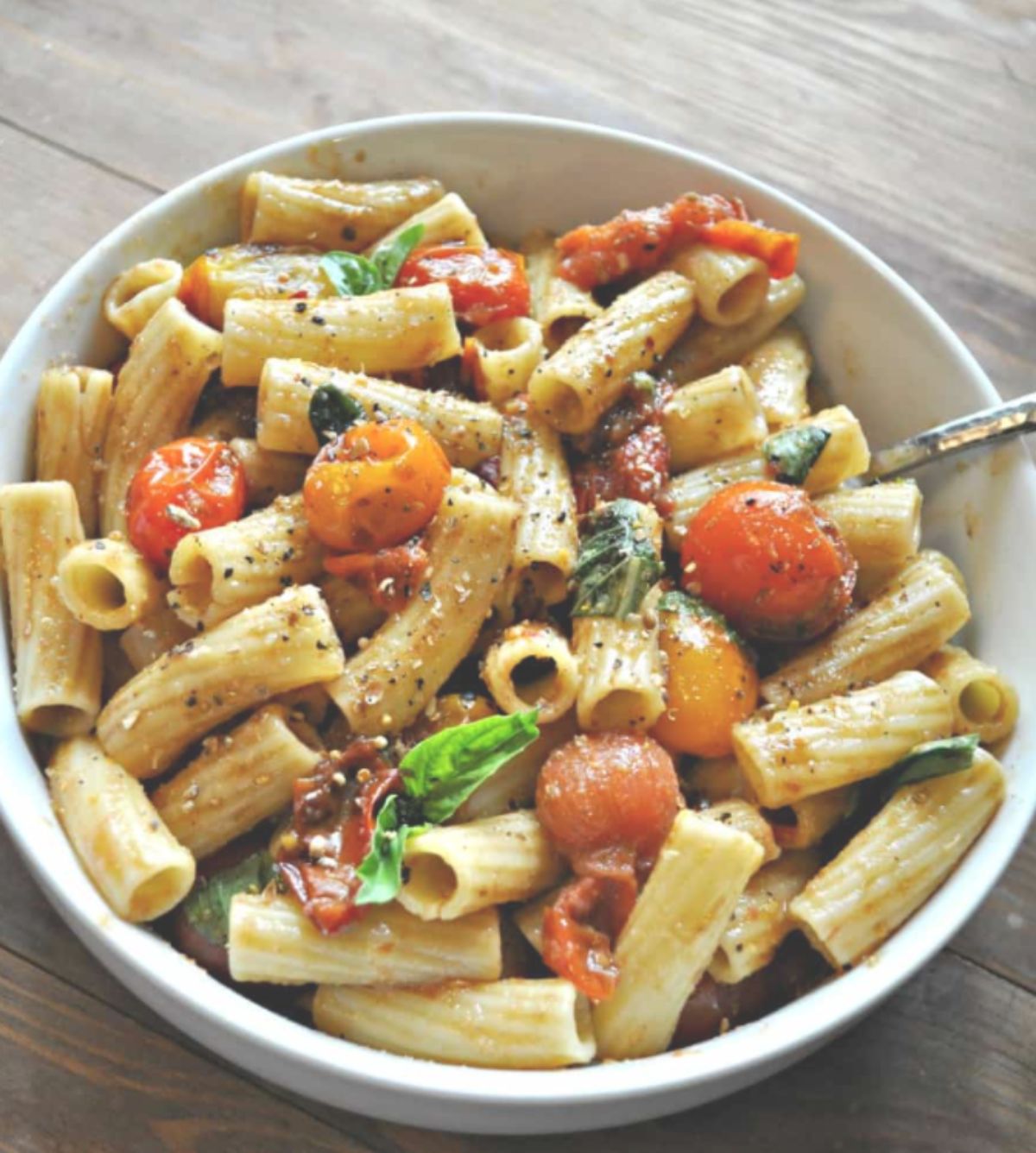 It's not just pasta salads that spell summer. This bruschetta pasta from Rabbit and Wolves screams summer! With whole cherry tomatoes and tangy vinegar, you'll want to serve it up al fresco every weekend.
One-pot vegan pumpkin alfredo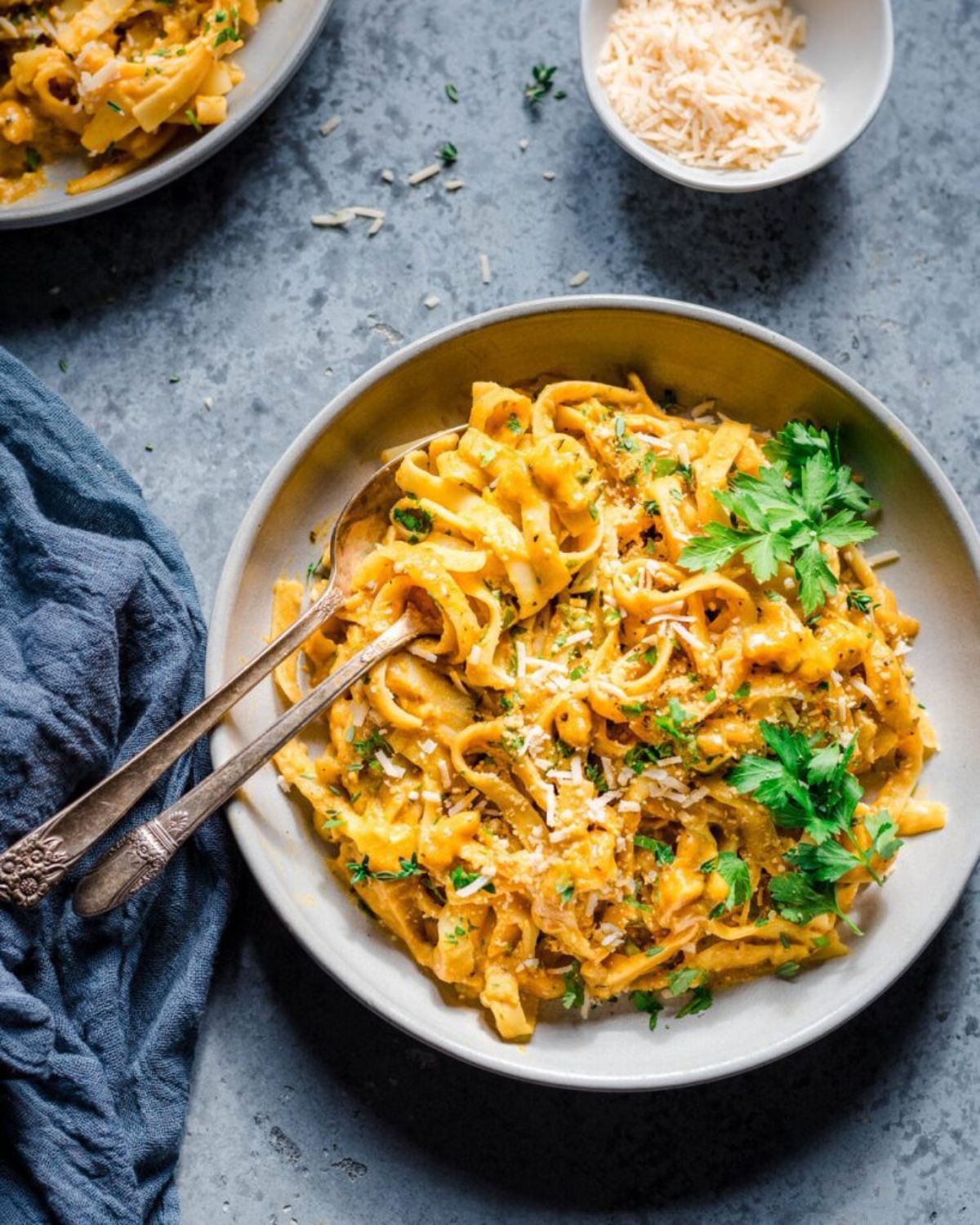 Dreaming of Fall vibes? This pumpkin alfredo from Rainbow Plant Life will have you feeling like you're crunching through leaves in no time at all. Creamy sauce and warming pumpkin and nutmeg flavors will waft delicately through your kitchen.
Mini mozzarella cheese balls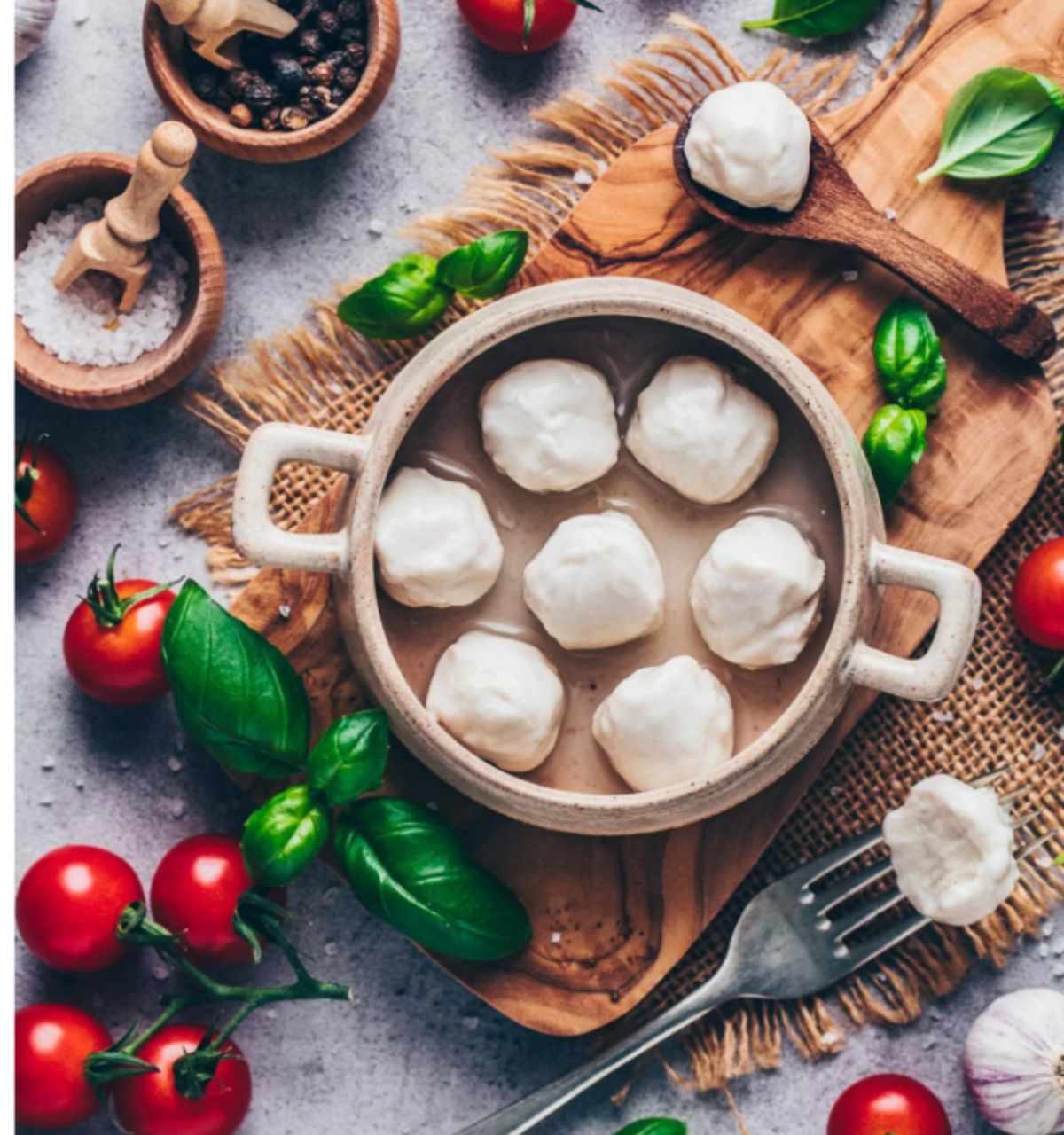 Ok, so this isn't technically a pasta recipe, but these "cheese" balls will make a welcome addition to any of the pasta recipes we've mentioned here. Bianca Zapatka will show you how to make the tiny morsels.
Creamy sun-dried tomato tahini pasta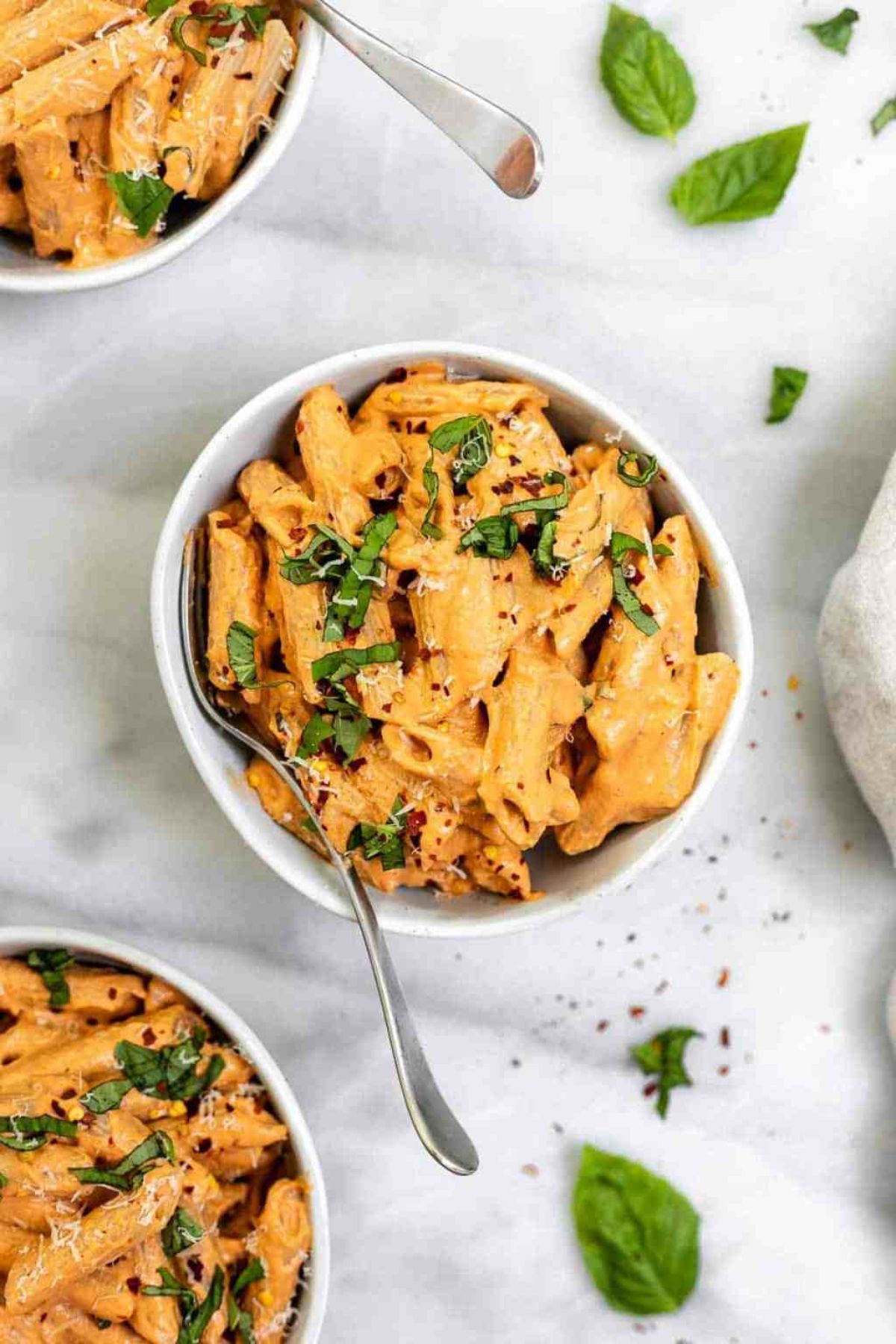 Another nod to the beauty of sun-dried tomatoes with this tahini pasta dish from Eat With Clarity. It's nut-free for those who need to be, and super-creamy.
Miracle Mediterranean hummus linguine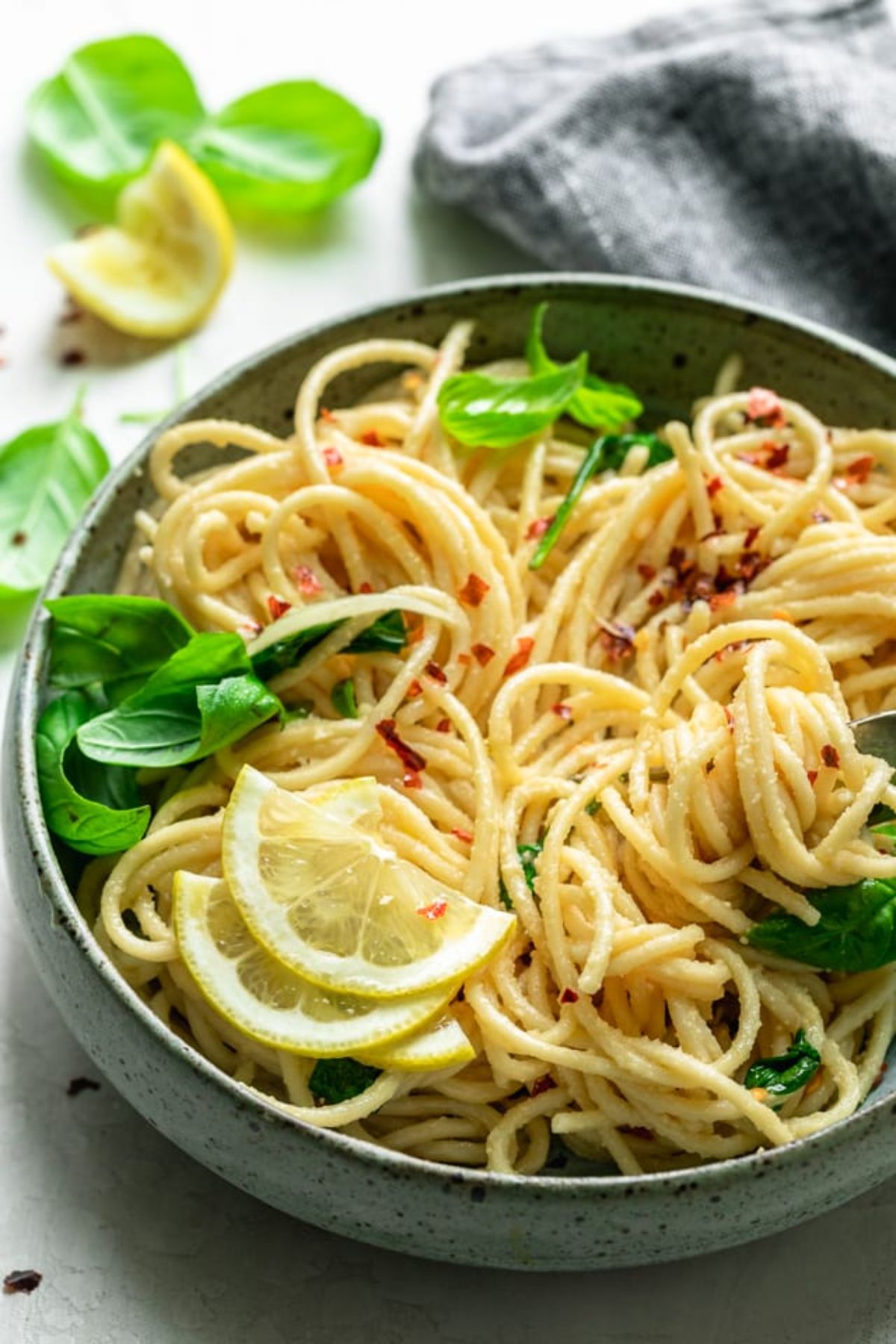 This one-pot meal from Half Planet Preserve is ready in 15 minutes, making it perfect to feed a hungry brood after a long day. You can stick with linguine or sub in your favorite pasta.
Thai peanut ramen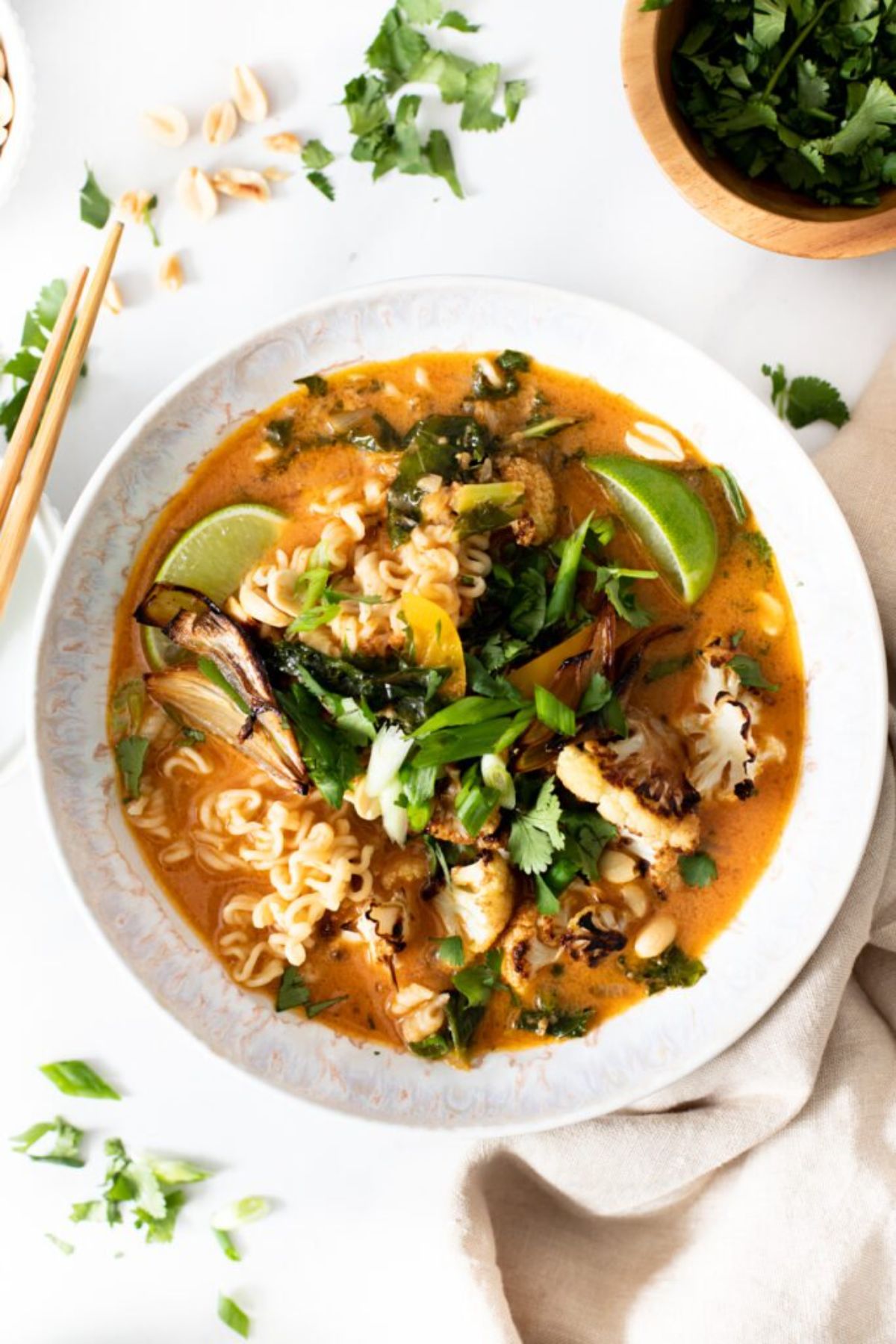 With crispy cauliflower and shallots adding in extra texture, this ramen dish from This Savory Vegan will keep even the most vegan-sceptic guest happy on Meatless Mondays.
Gluten-free pasta bake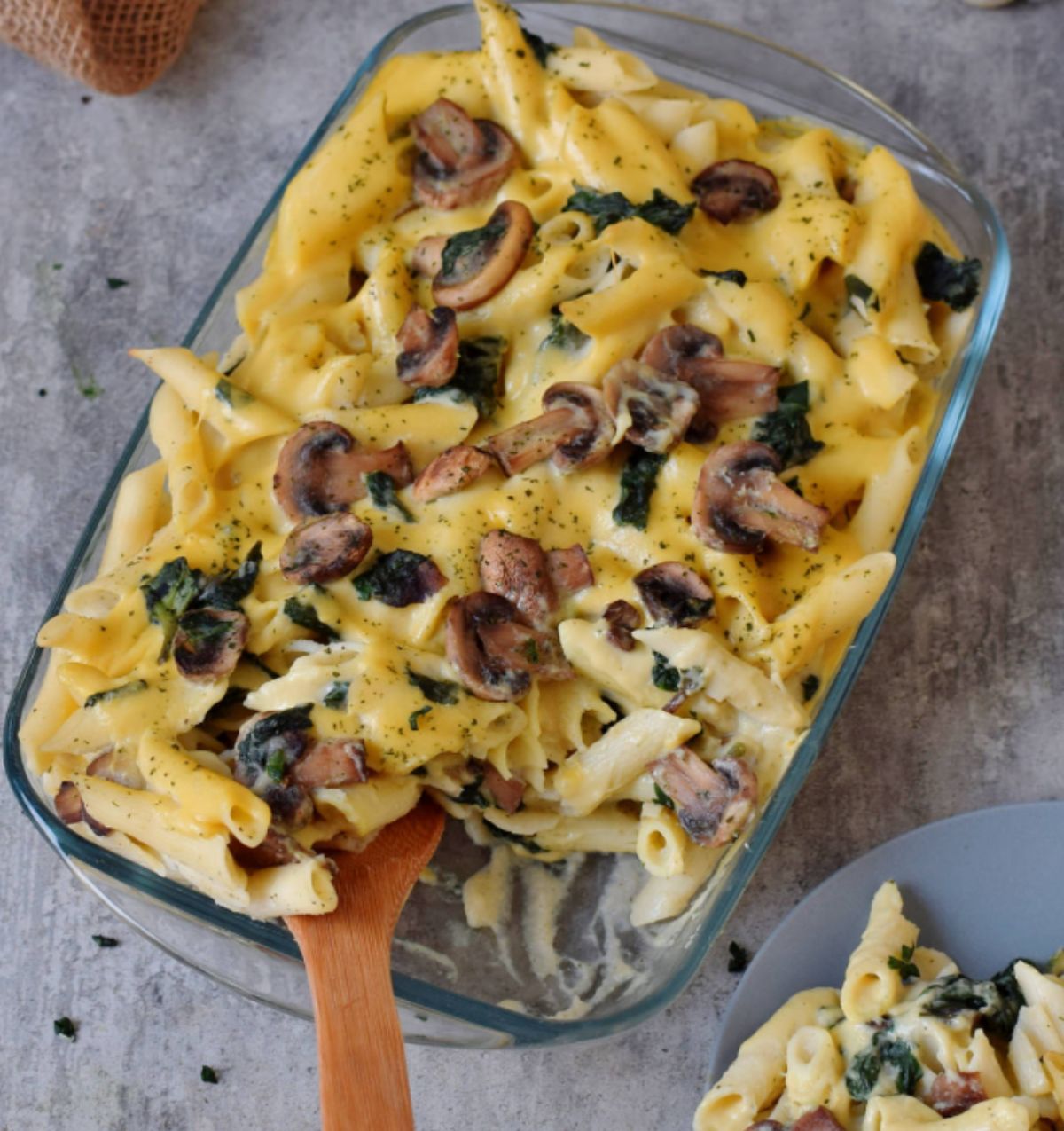 When you're trying to eat vegan and be gluten-free it can be tricky to find substantial suppers. But this pasta bake from Ela Vegan comes to the rescue with cauliflower, mushrooms, spinach, and all the flavor.
Vegan goulash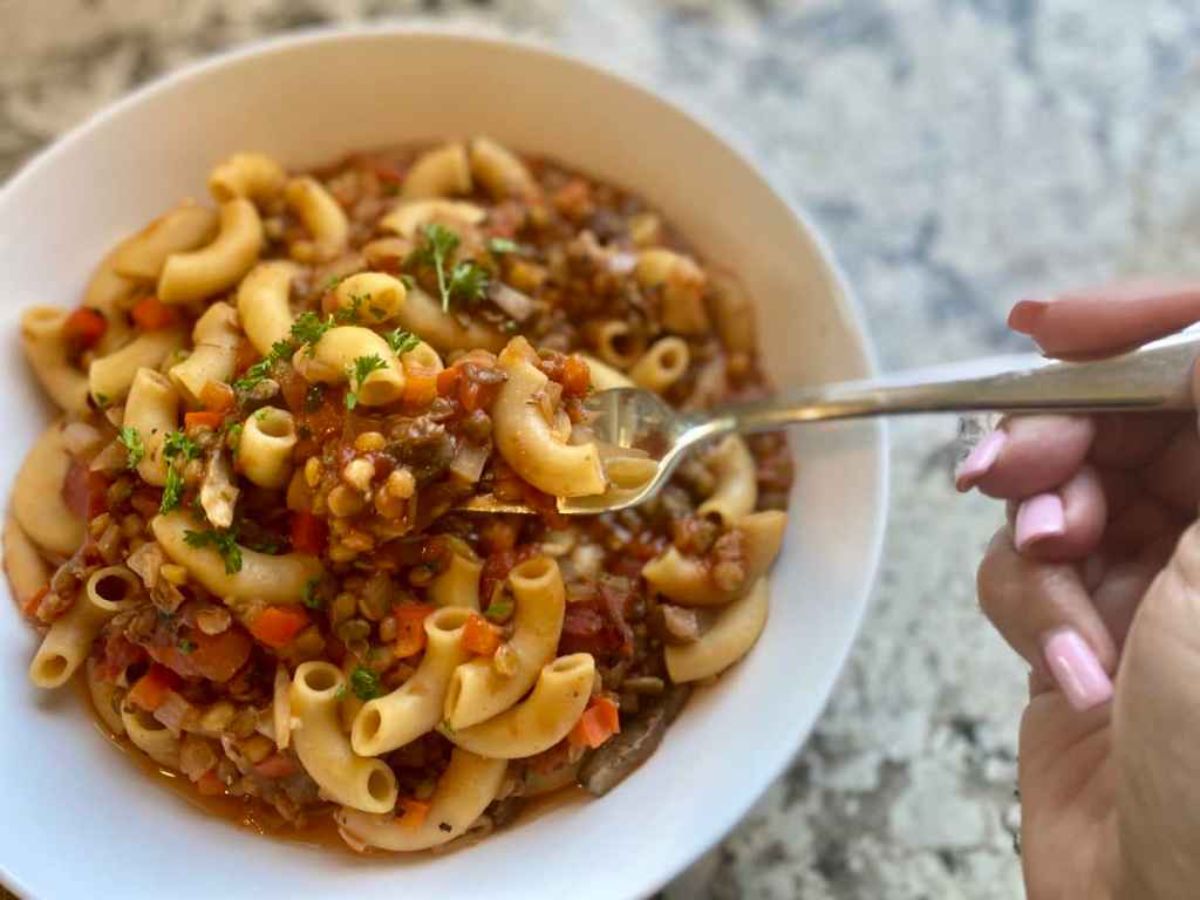 Kathy's Vegan Kitchen has worked hard to take her grandma's authentic Hungarian goulash and make it vegan. The result is a flavorsome bowl of comfort food perfect for any kitchen.
Quick and easy vegan ramen

If you've got a cold, or you're feeling a bit chilly, then try this ramen recipe from Choosing Chia. It's nutritious, filling and tasty. Oh, and it's ready in almost no time at all!
Vegan pasta carbonara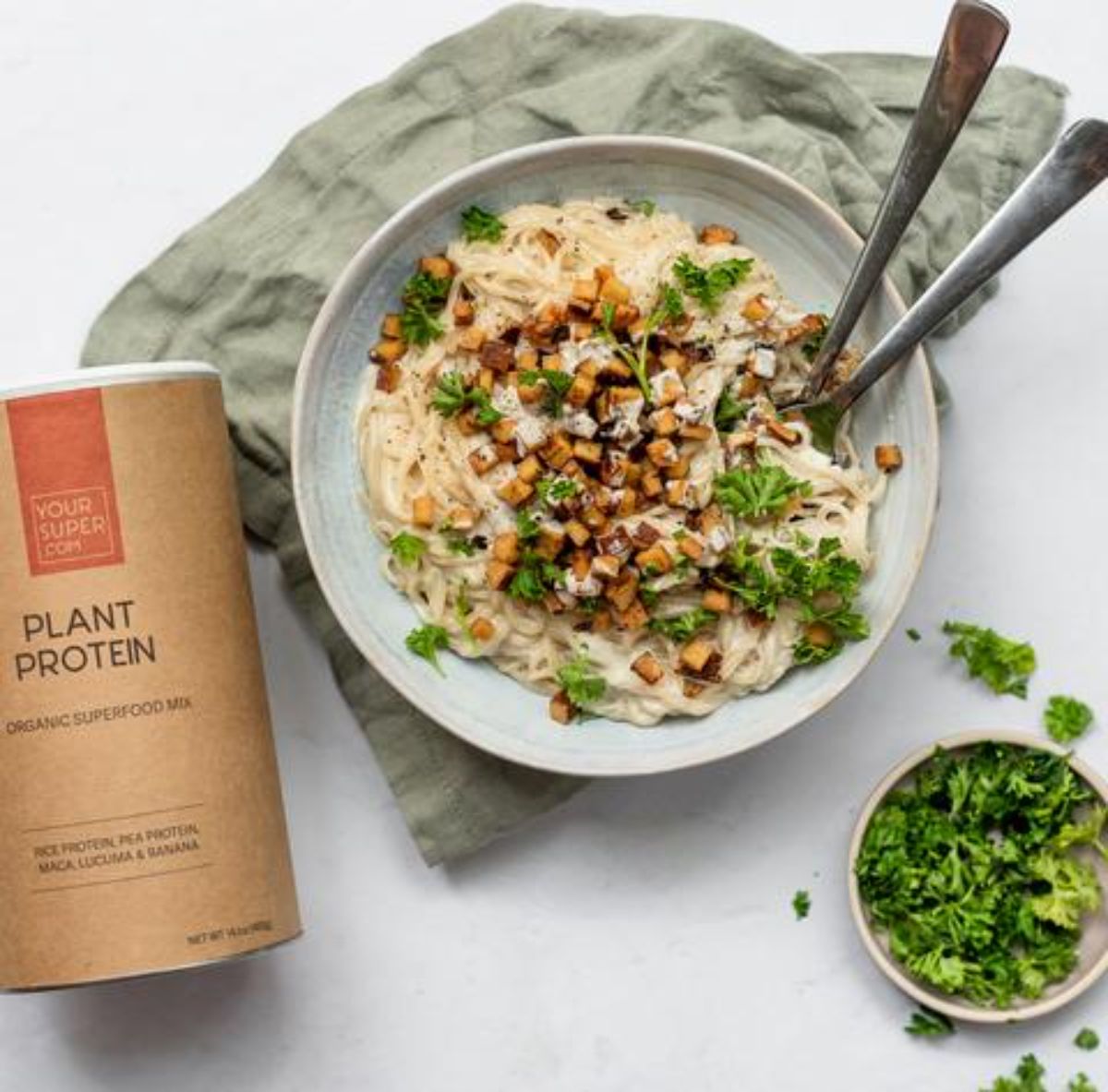 This carbonara recipe from Your Super is one of those meals that will make everything better. The smoked tofu gives it a wonderful depth of flavor, and you'll definitely want seconds!
Creamy zucchini pesto pasta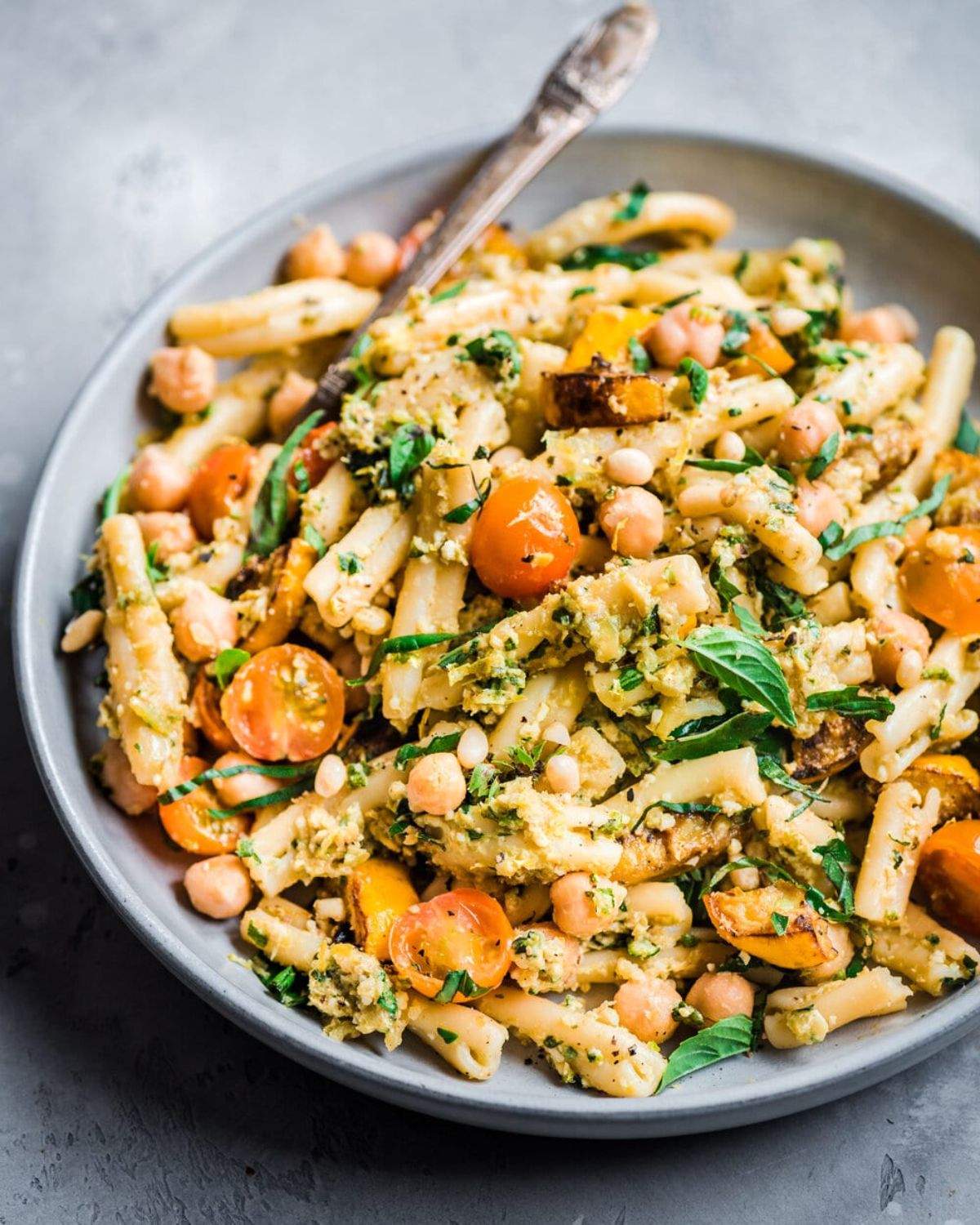 The addition of caramelized zucchini to this traditional pesto dish is genius. It gives the whole meal a smokey taste and a bit more bite. Add in the chickpeas for extra protein and Rainbow Plant Life really has thought of everything.
Bang Bang tofu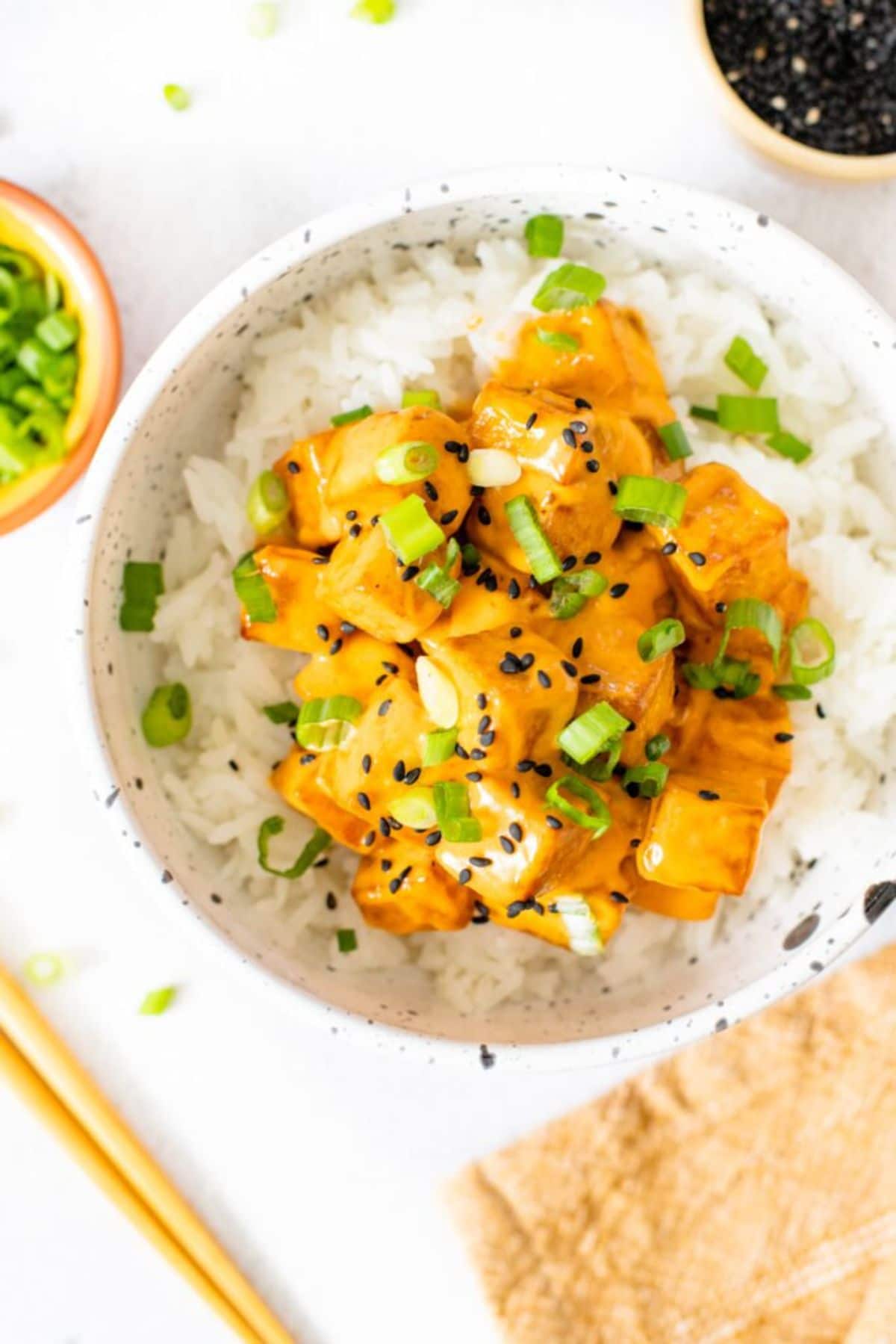 Like it spicy? Then head to This Savory Vegan for a heat-packed tofu pasta dish. Bang Bang Tofu has one of my favorite ingredients – sriracha, and you can serve it over hot rice, or your favorite soba noodles.
Vegan avocado pasta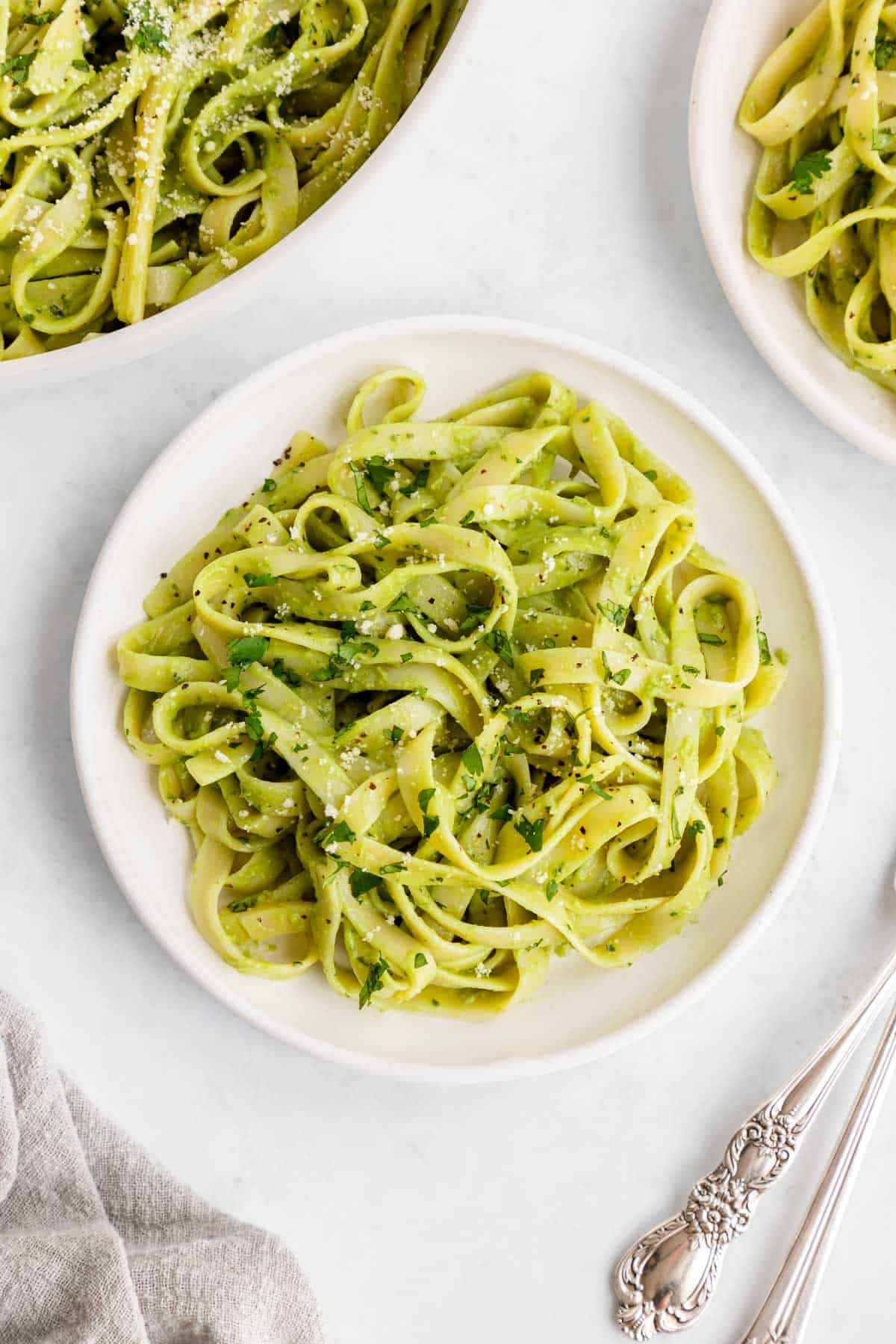 This creamy pasta sauce from Purely Kaylie is full of flavor and nutritious ingredients. The avocado makes it super creamy, and the garlic and lemon juice pack a tangy punch.
Cauliflower alfredo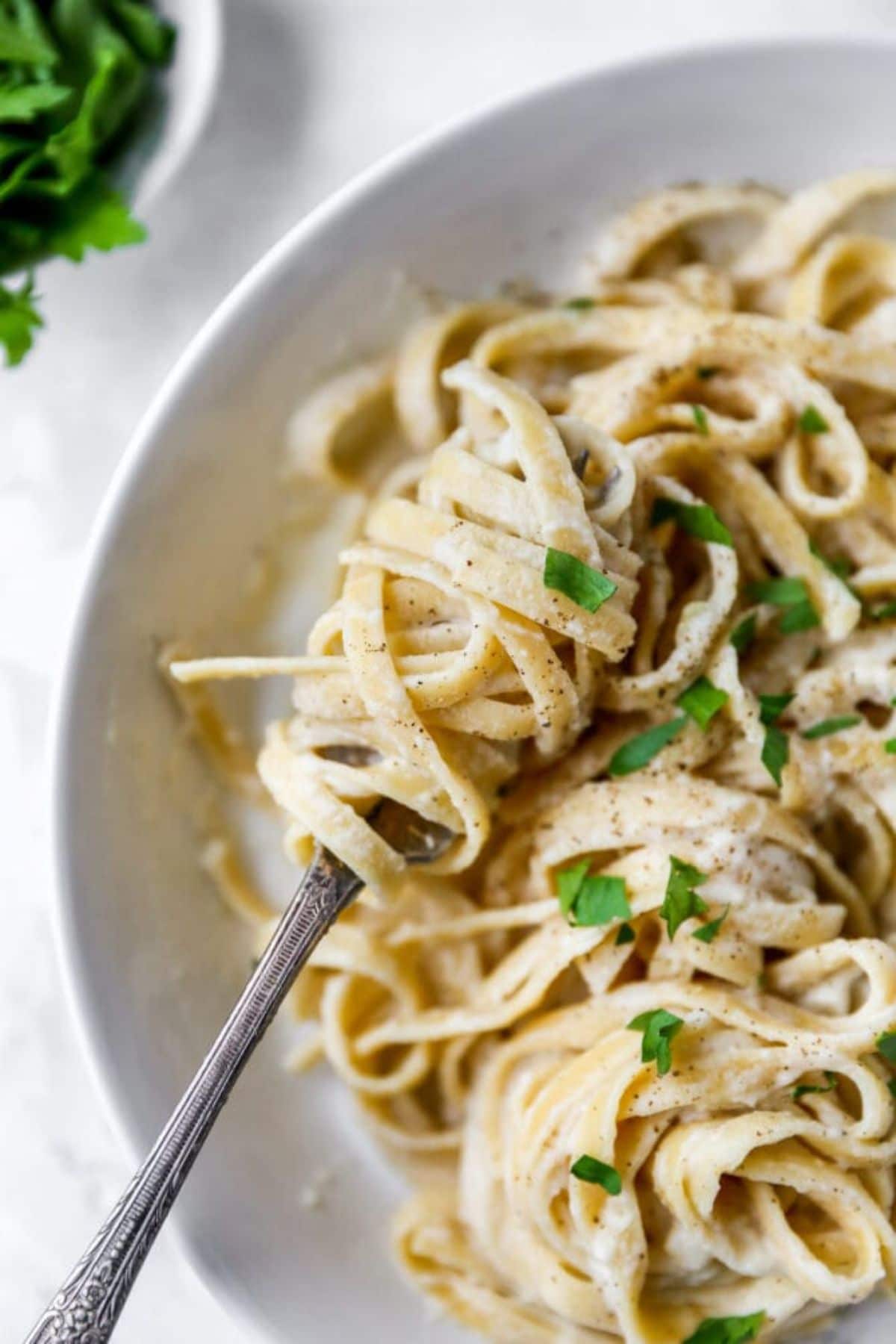 It's true, you can use cauliflower for everything! Eating Bird Food will show you how to turn it into a creamy pasta sauce with nutritional yeast to bring the "cheese" flavor.
Baked feta pasta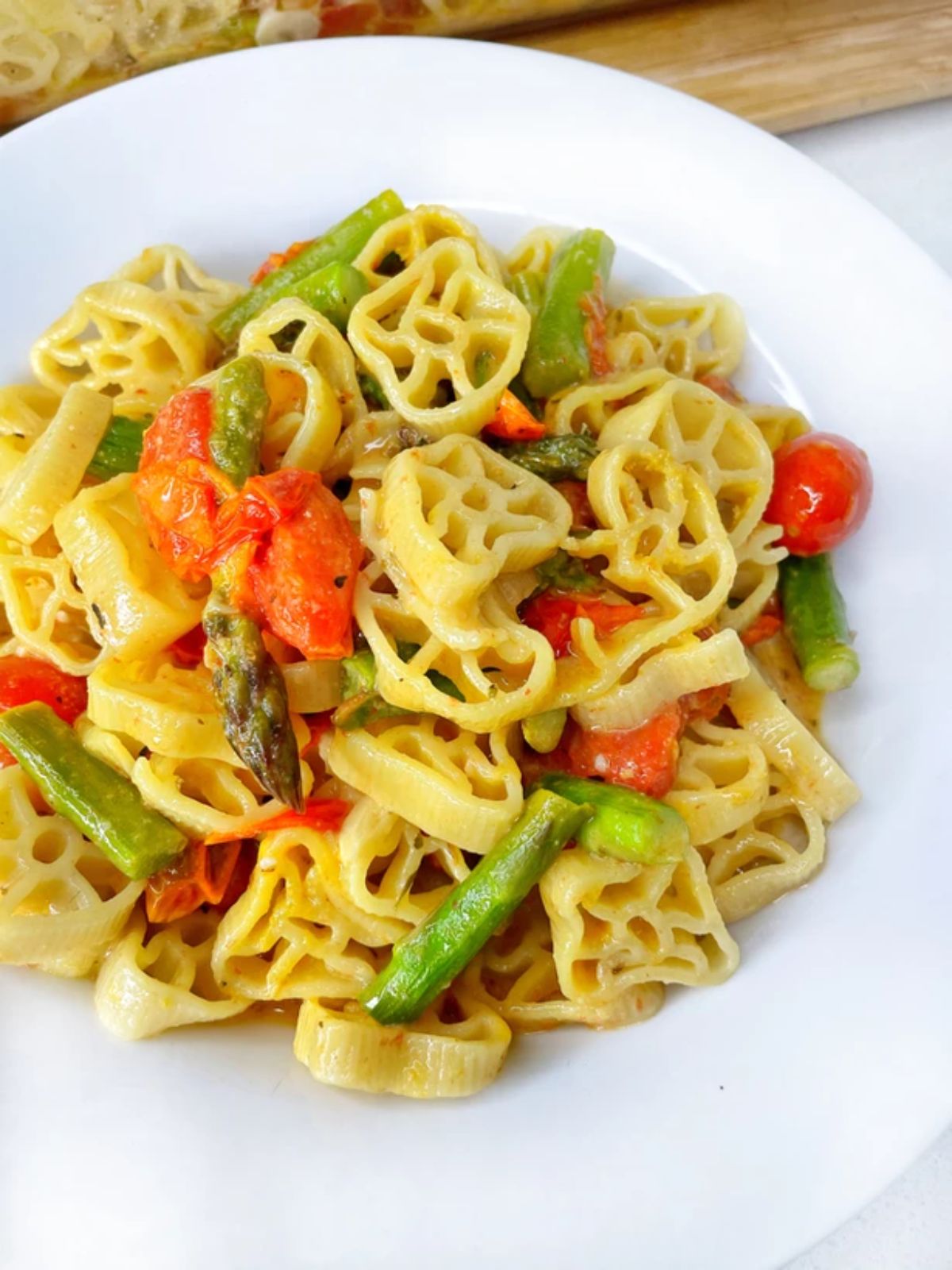 Based on a viral TikTok trend, you can be down with the kids with your very own vegan version of this dish. Ms Vegan packs fresh vegetables and vegan feta into this moreish baked supper.
Cajun pasta with panko tempeh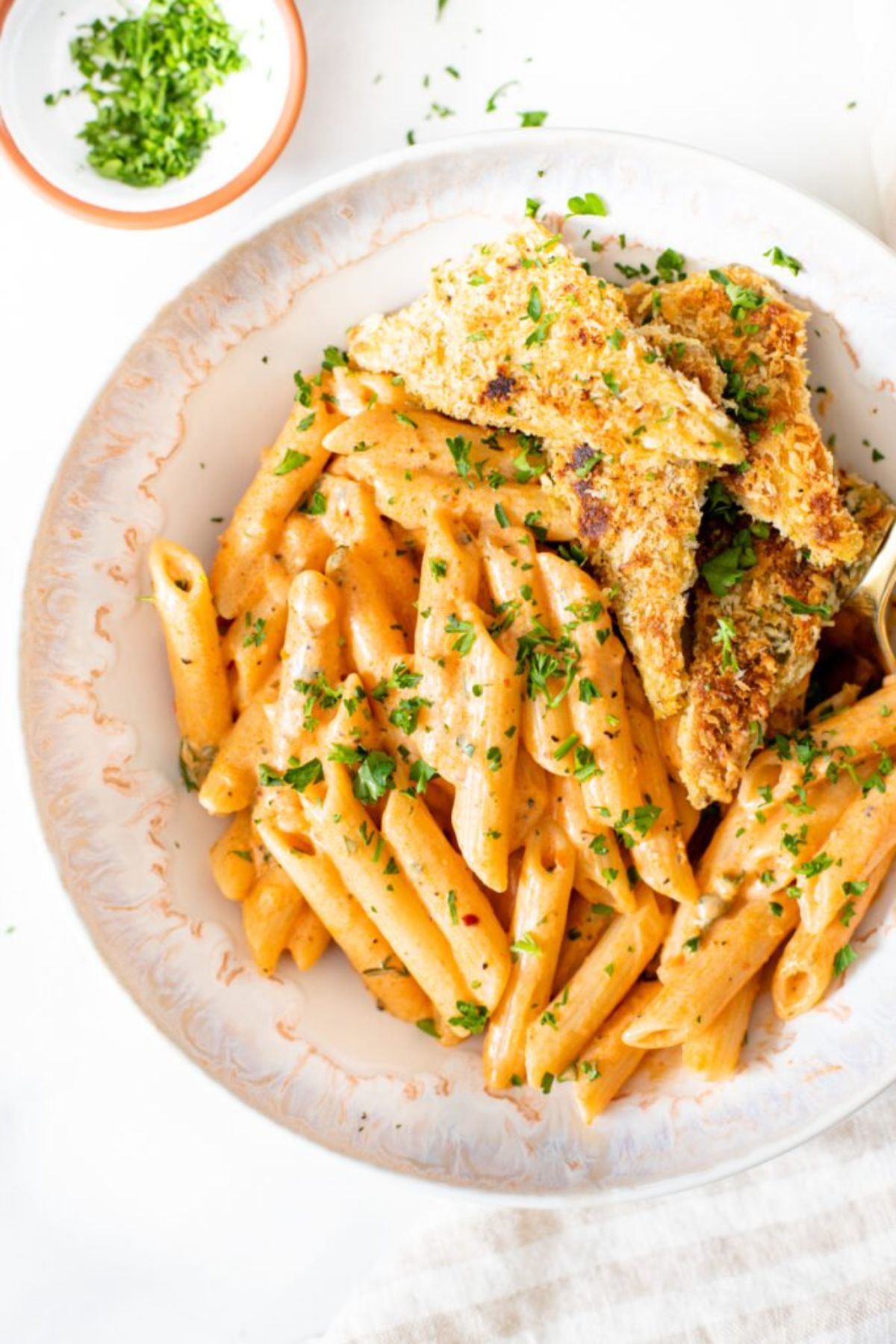 Ok, so this one is a little more complicated. But the panko tempeh makes it totally worth the extra effort. This Savory Vegan uses a yummy tahini dressing as a marinade and adds cajun seasoning to the panko. It's seriously tasty!
Creamy lemon asparagus pasta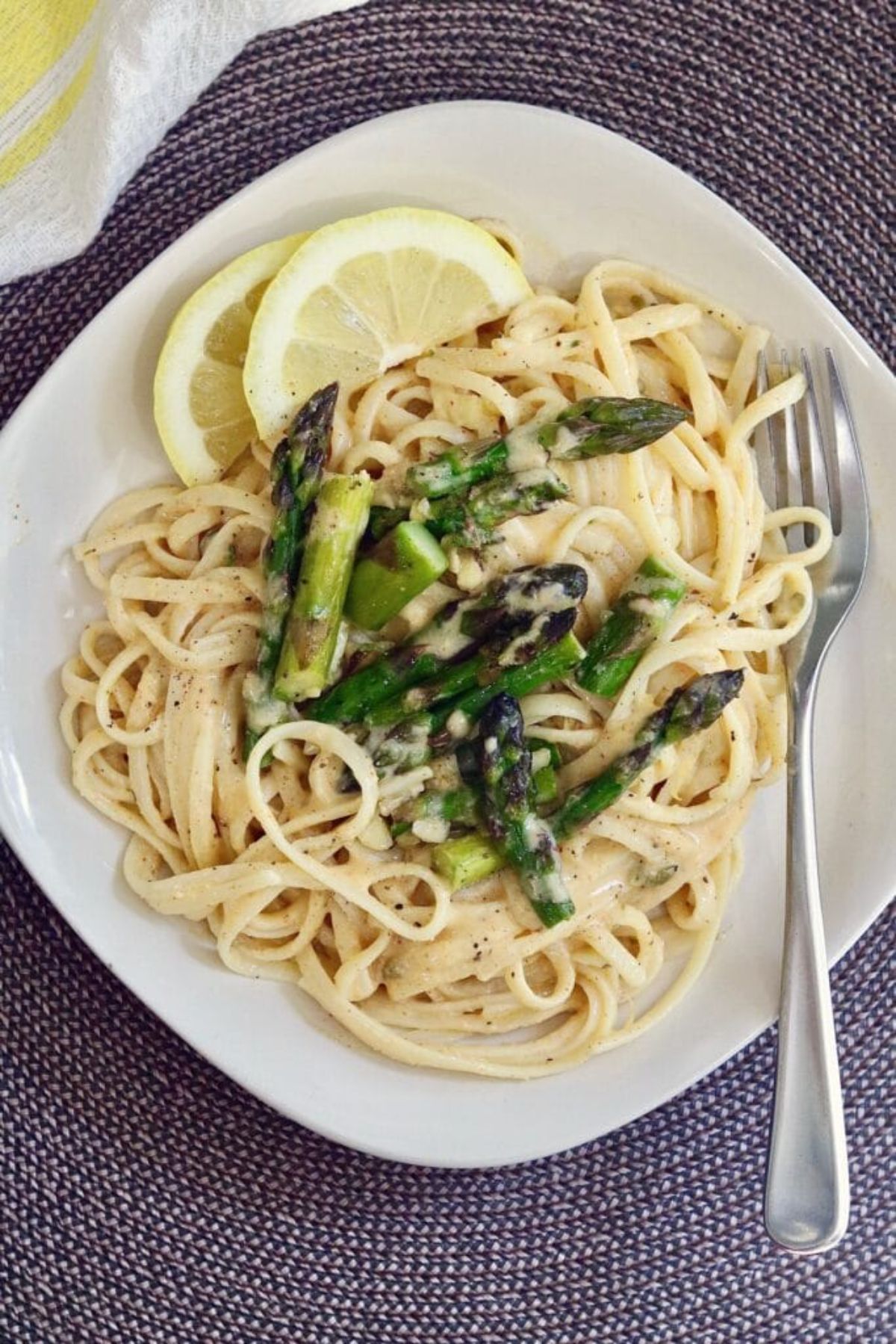 Take your favorite pasta, and cover it in this lemony, garlicky sauce. The Cheeky Chickpea uses cashew cream and vegan butter to bring the depth of flavor you want from a bowl of midweek comfort food.
Creamy pasta with broccoli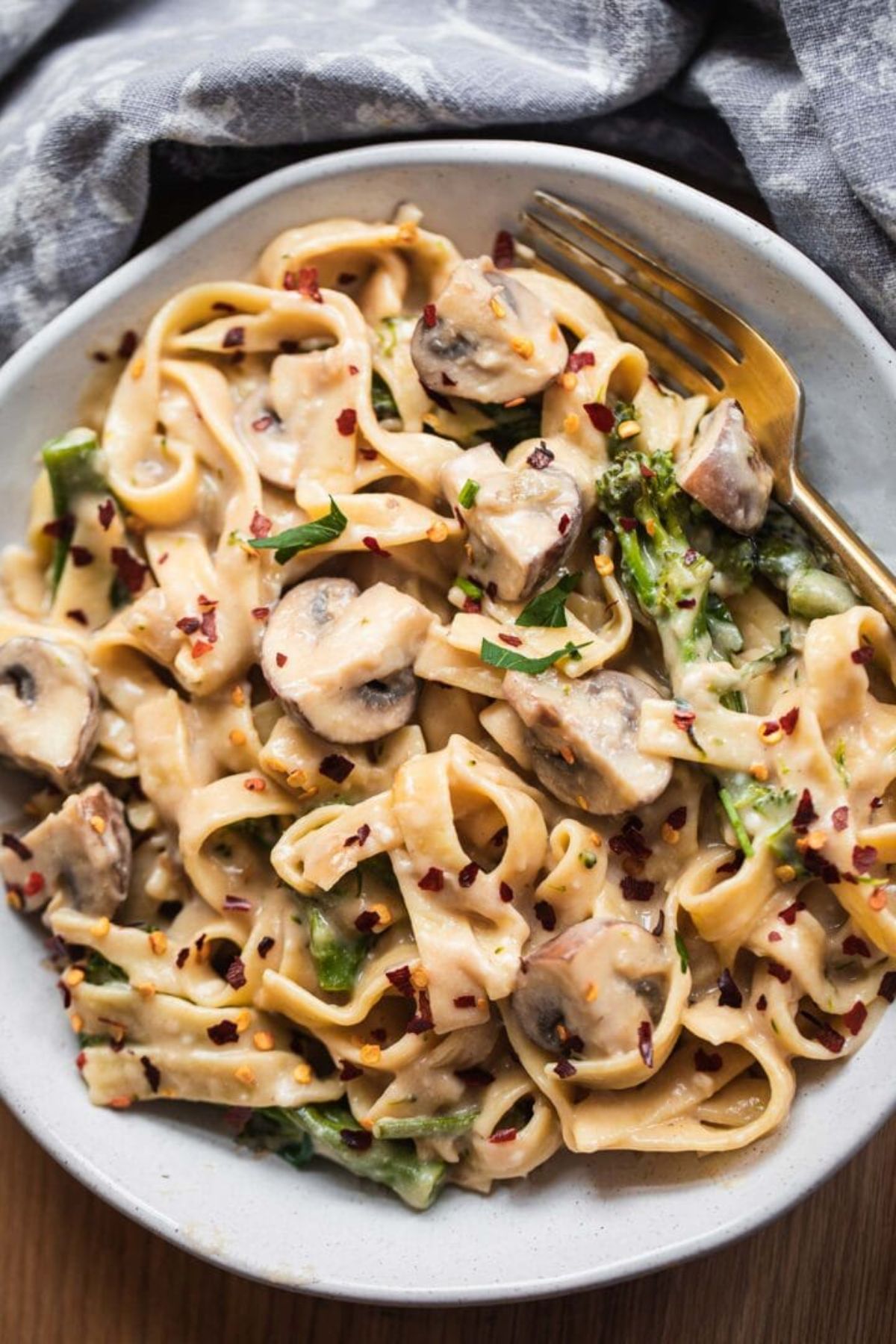 Only have 15 minutes? This creamy pasta dish will solve your "I'm starving and I've just got back from work" problem. Earth of Maria combines mushrooms, broccoli, and coconut milk with miso for just the right amount of umami.
Vegan vodka sauce pasta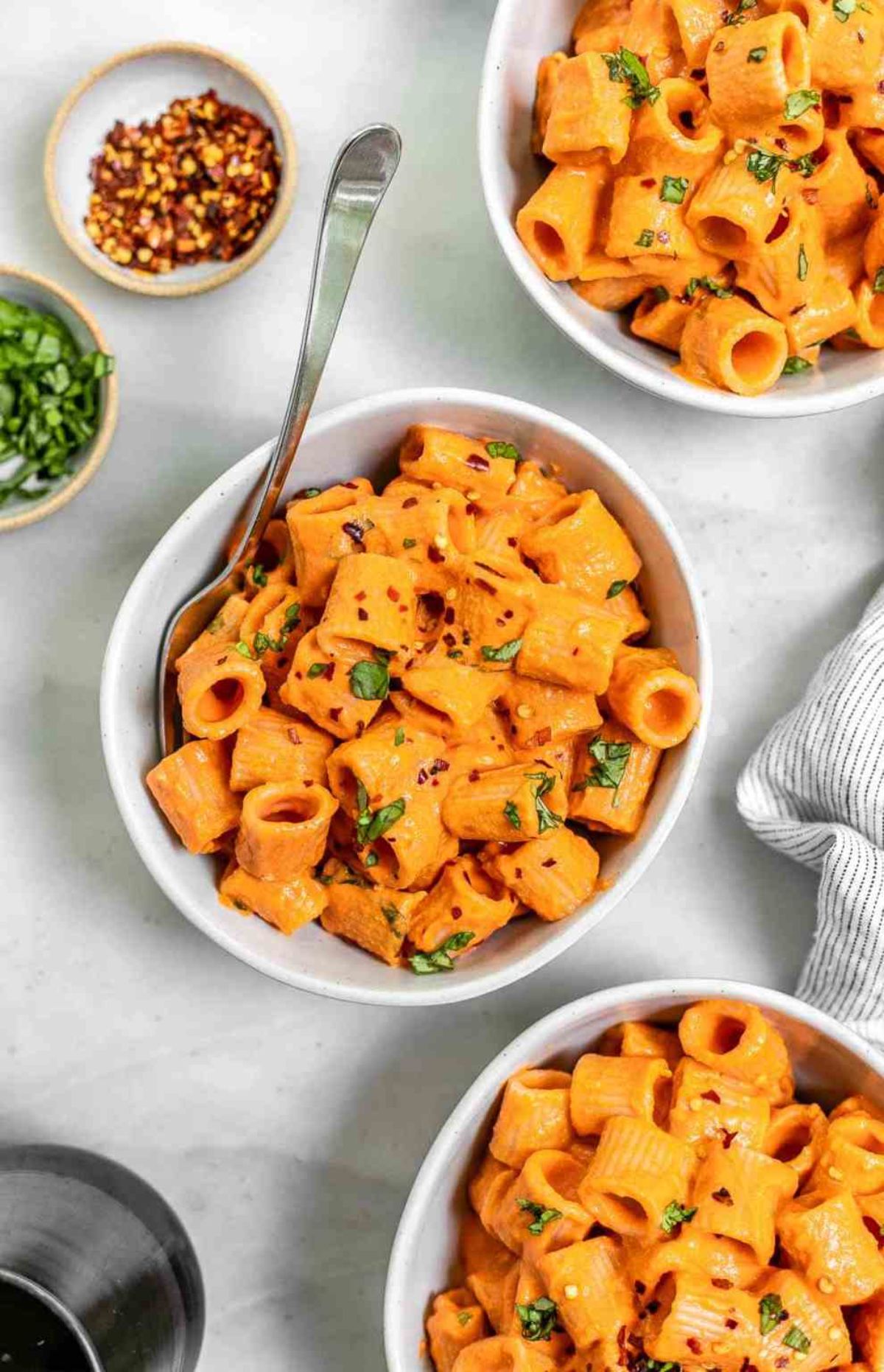 So, maybe this one's not for the kids, but it is the most insanely tasty way to eat rigatoni. Eat With Clarity simmers the vodka with onion and garlic to form the base of this tomato sauce.
Vegan tomato basil pasta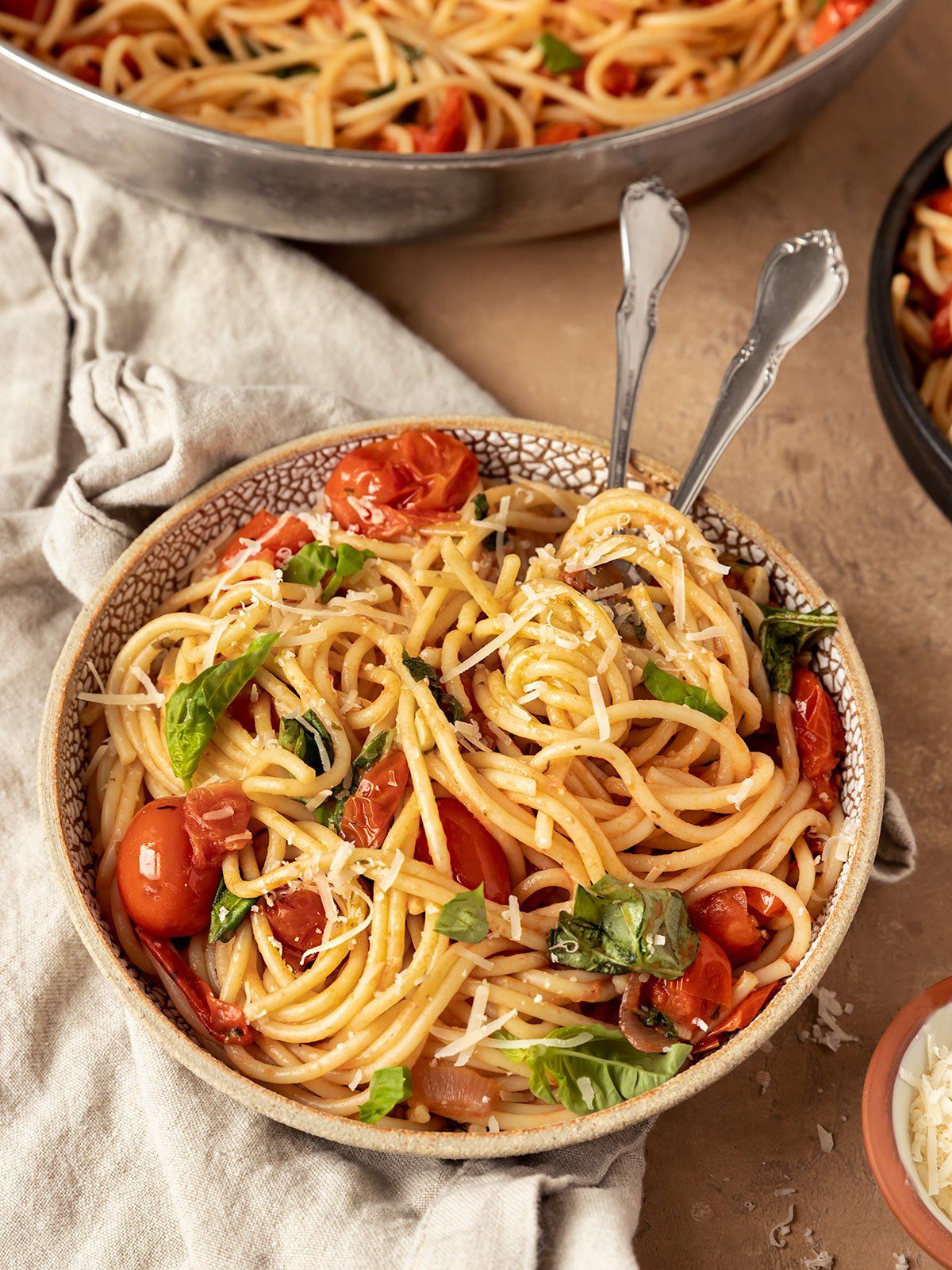 With just 10 ingredients, Short Girl Tall Order makes this fresh pasta dish that will look so inviting in the middle of your supper table. I'm definitely cooking it next time the girls come round on a Saturday lunchtime.
Creamy vegan mushroom pasta

Another wonderful way to cook up your mushrooms here. This Savory Vegan takes a more traditional cream sauce and gives it a vegan twist. Adding garlic and shallots to the mushrooms gives the whole meal a meaty feel.
Roasted red pepper pasta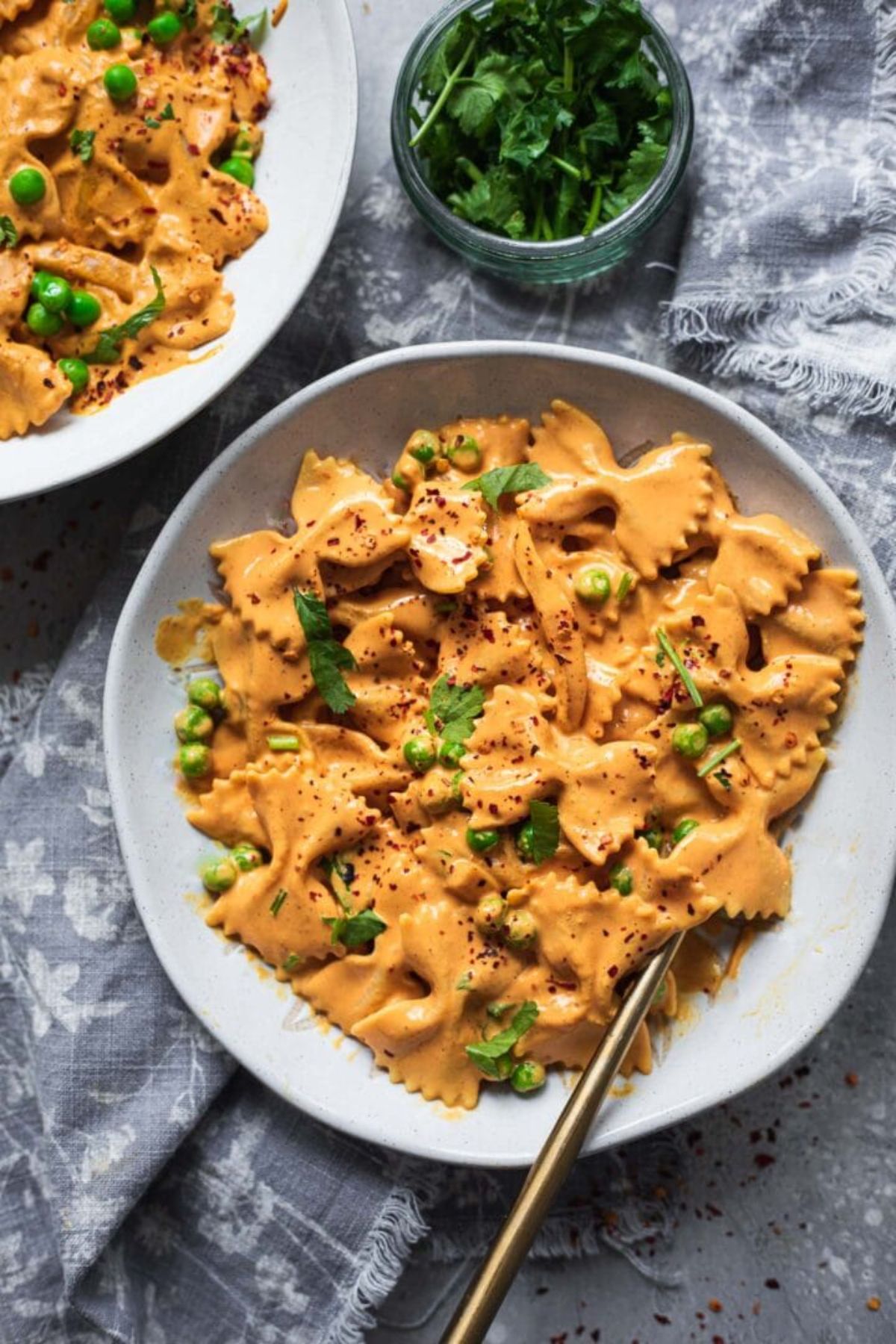 Roasted veggies are a really great way of deepening the flavor of your pasta sauces. This red pepper sauce from Earth of Maria is no exception. As an added bonus it's really speedy!
Caramelized onion pasta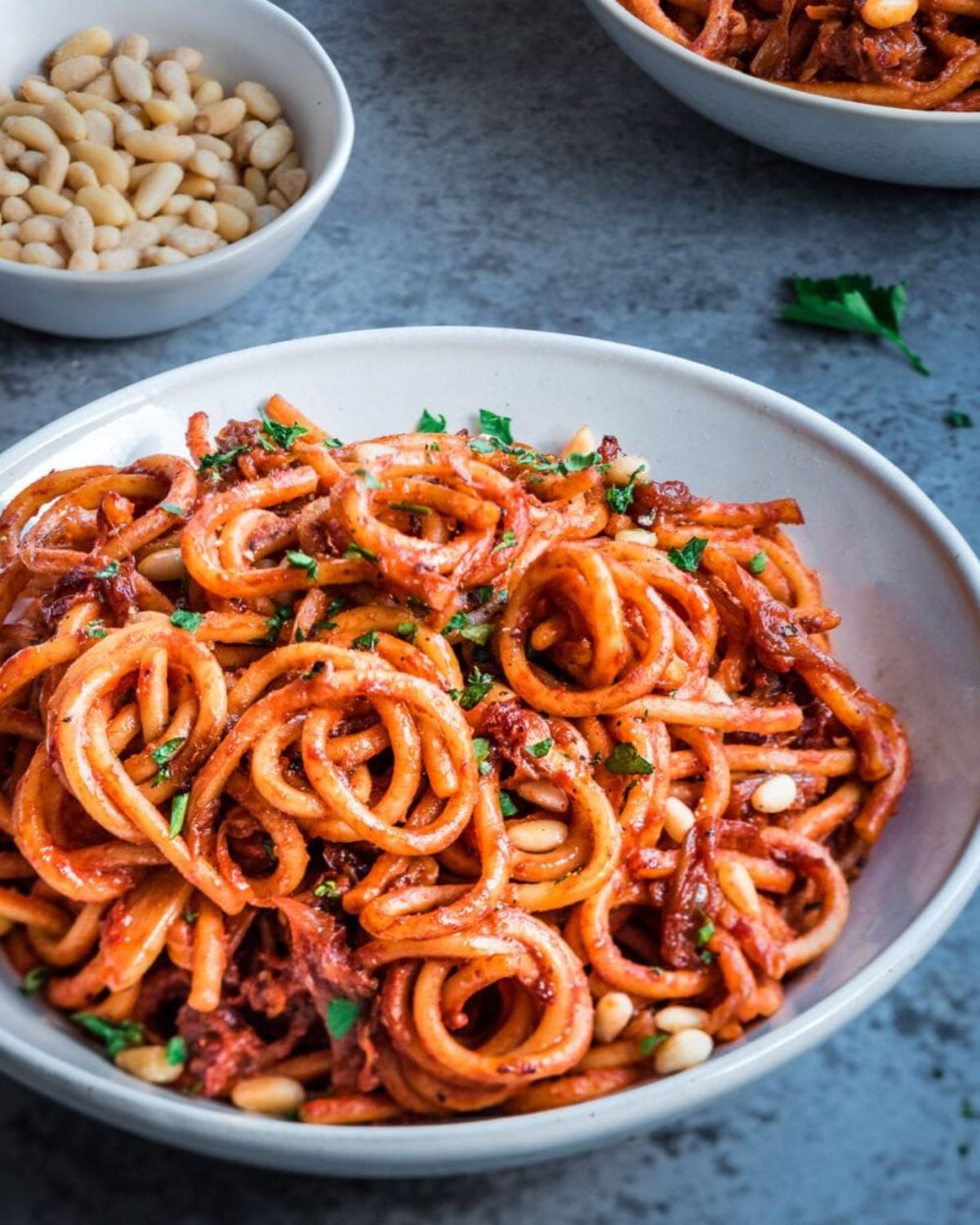 This is the kind of vegan meal that the whole family will be happy to chow down on. 9 ingredients that you'll already have in your pantry and easy instructions from Rainbow Plant Life.
Pumpkin spinach and walnut spaghetti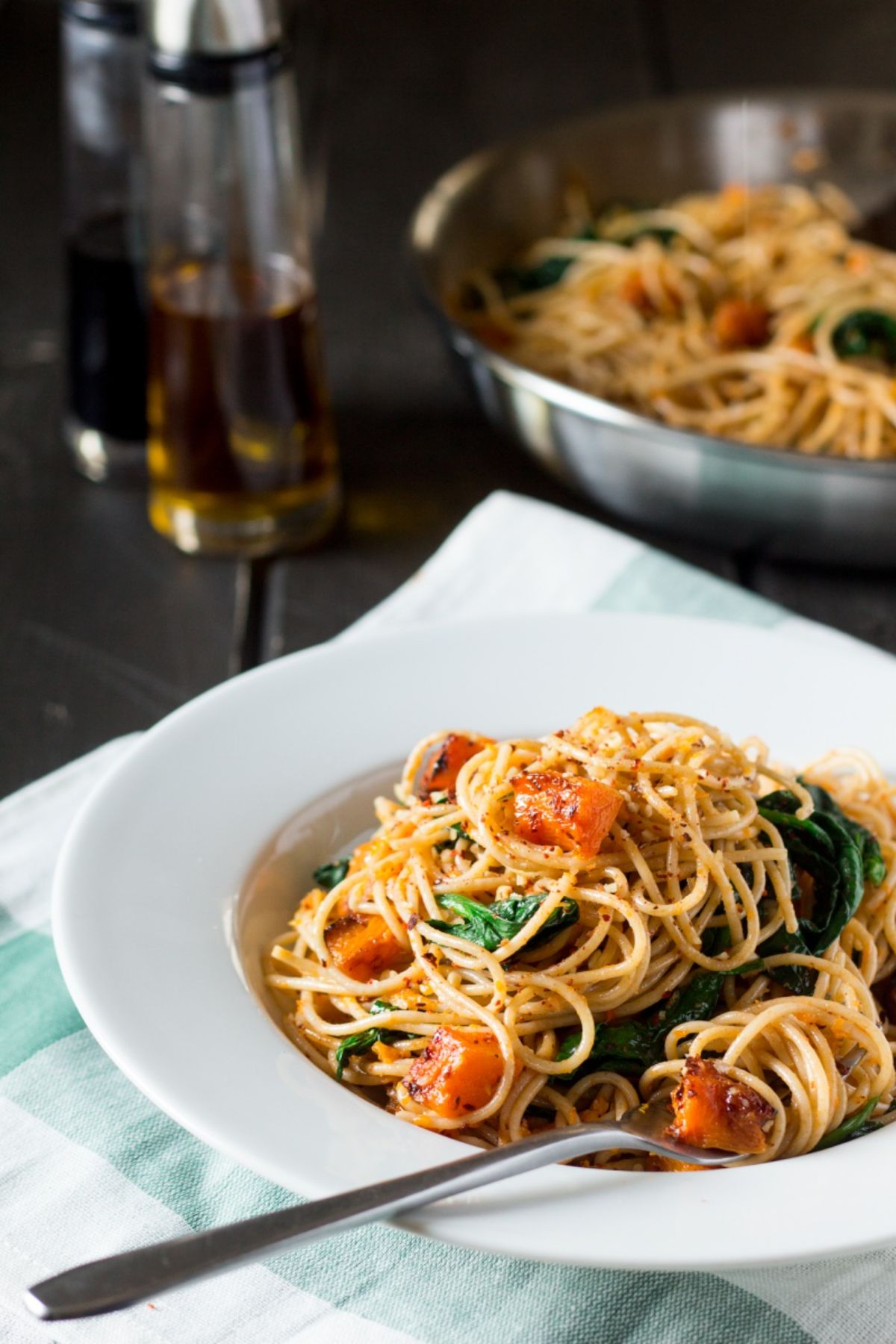 If you're like Lazy Cat Kitchen and usually have roasted pumpkin slices in your fridge through Fall, then this meal is even easier to prepare than usual. Even starting from scratch it won't take that long, and it's tasty enough to be worth it.
Vegan baked ziti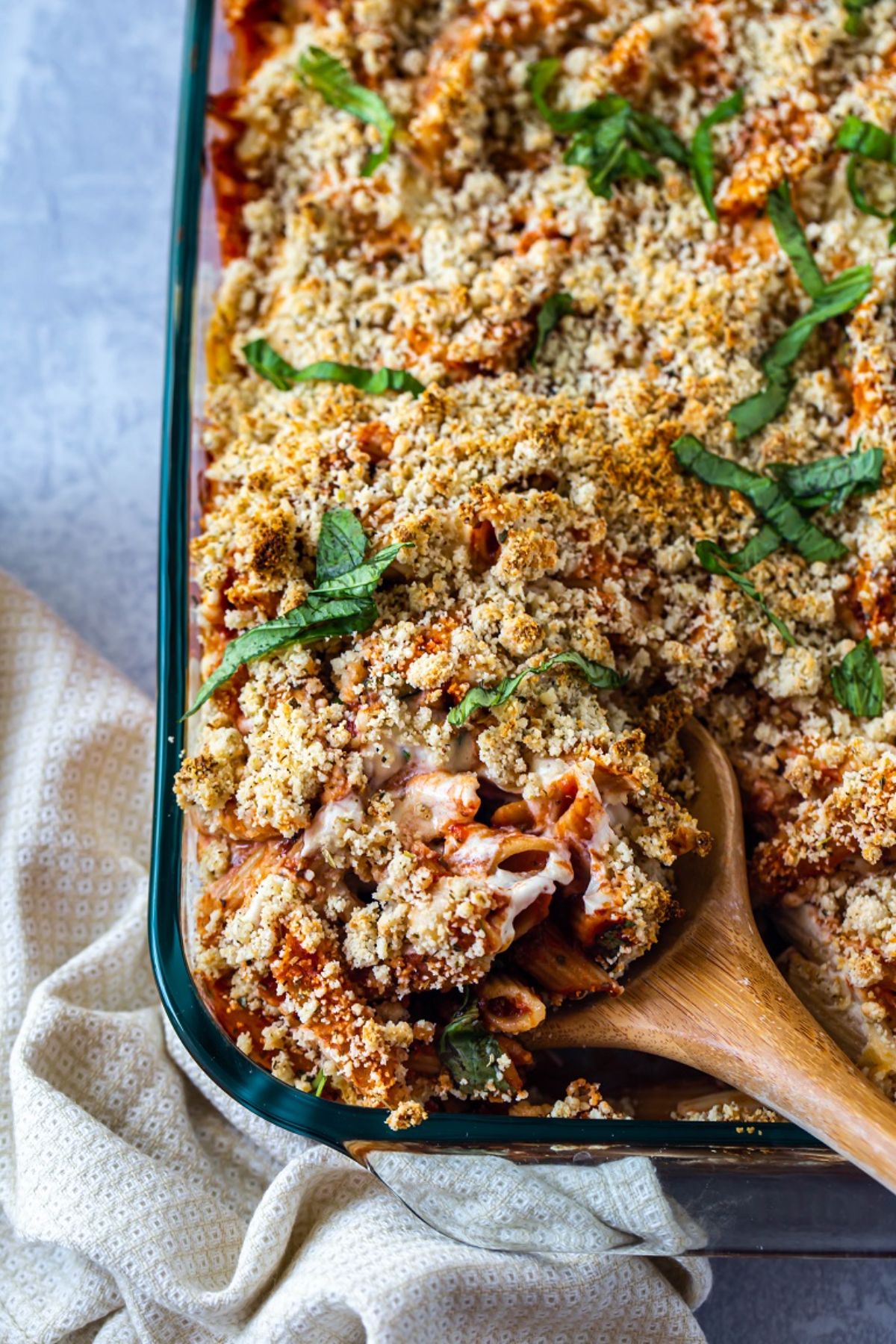 Entirely plant-based and completely delicious, this baked ziti dish from The Vegan 8 will wow the pants off anyone who comes to stay. Using a cashew lemon cream sauce as a base, the result is velvety and delicious.
Spicy lemon arugula penne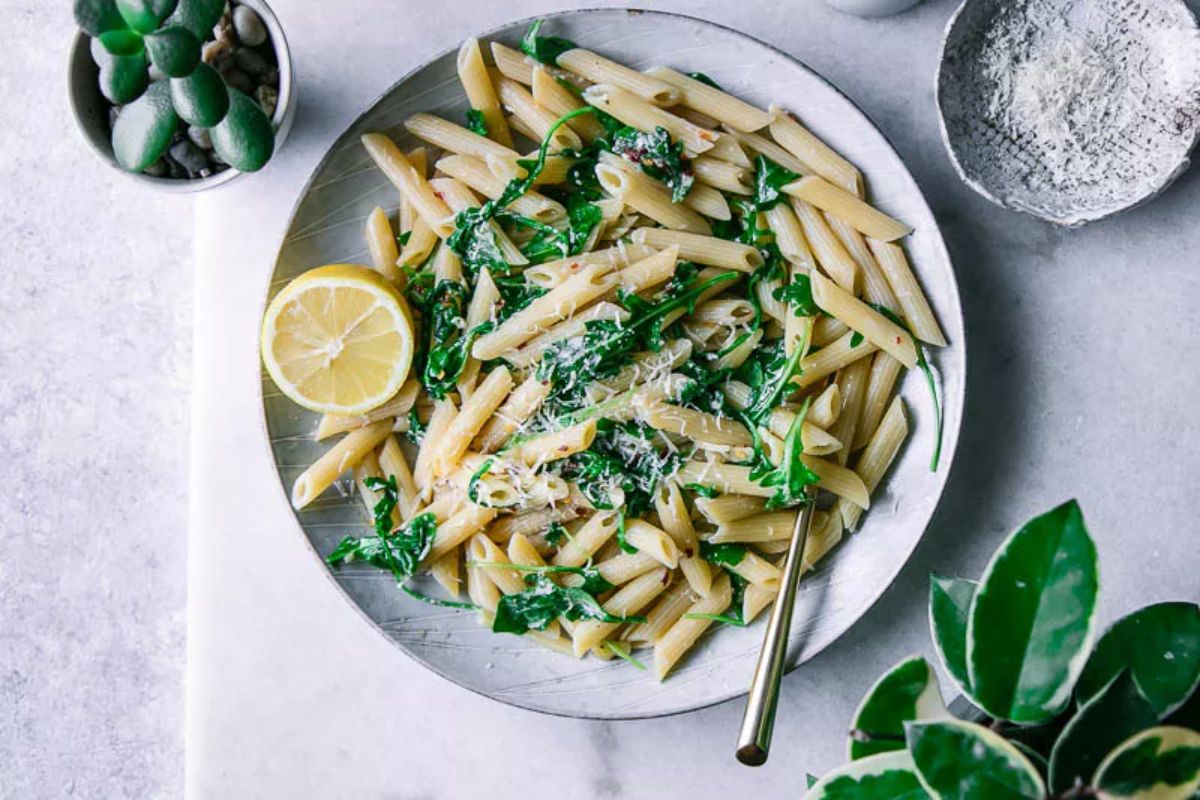 For a lighter midweek supper, this penne dish from Fork in the Road is a tasty option. Use their nutritional yeast substitute and you have a vegan dish to warm you up on a cold night.
Vegan peanut butter noodles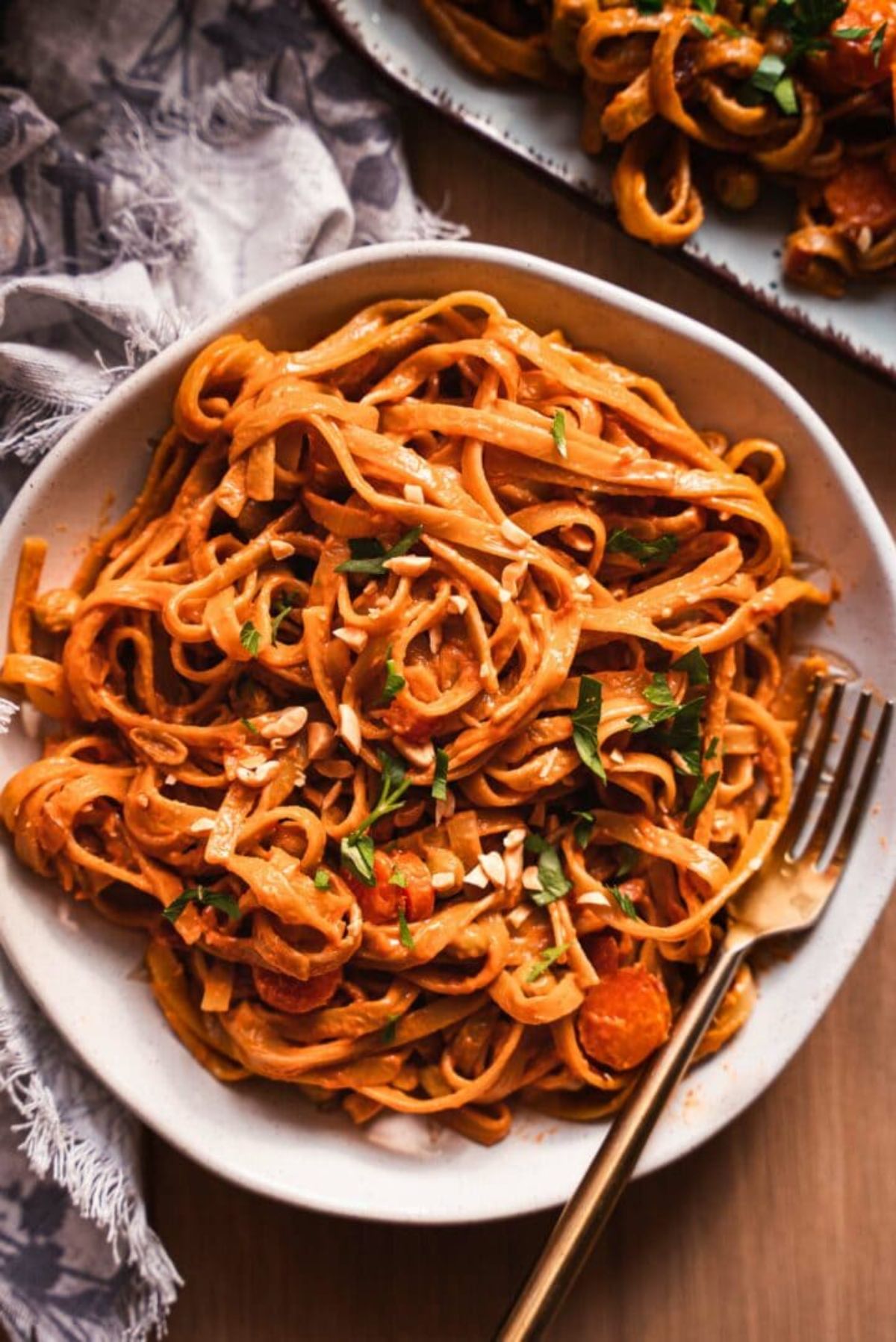 As long as you're not dealing with a nut allergy, these peanut butter noodles from Earth of Maria are ready in 15 minutes, making them a great lunch option as well as a super-quick supper for busier days.
Vegan lasagne roll-ups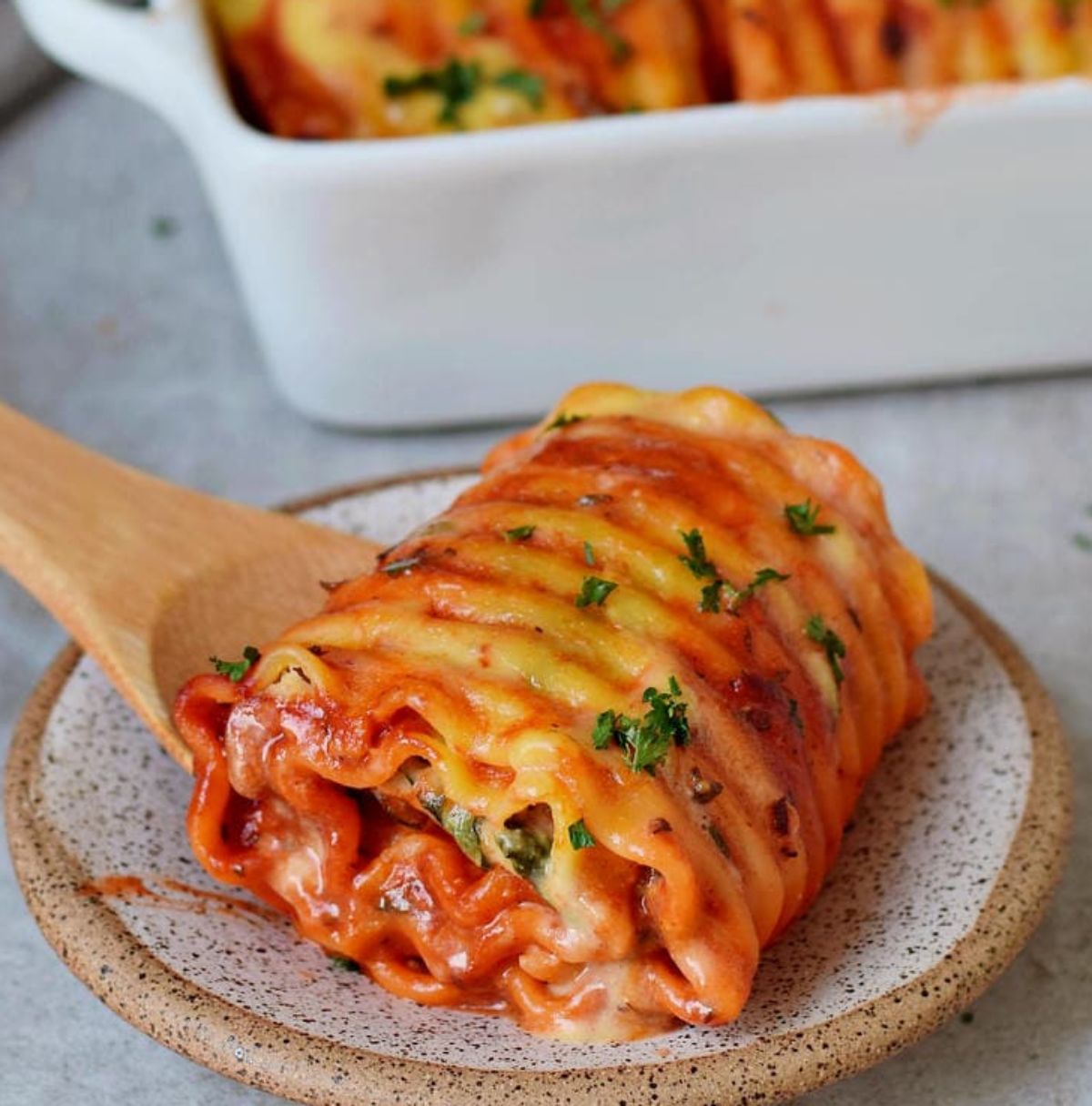 I love making these lasagne roll-ups from Ela Vegan for supper. They're packed full of hummus, spinach and mushrooms, making them a filling evening meal for when I've been running around all day.
Homemade pasta sauce with artichoke hearts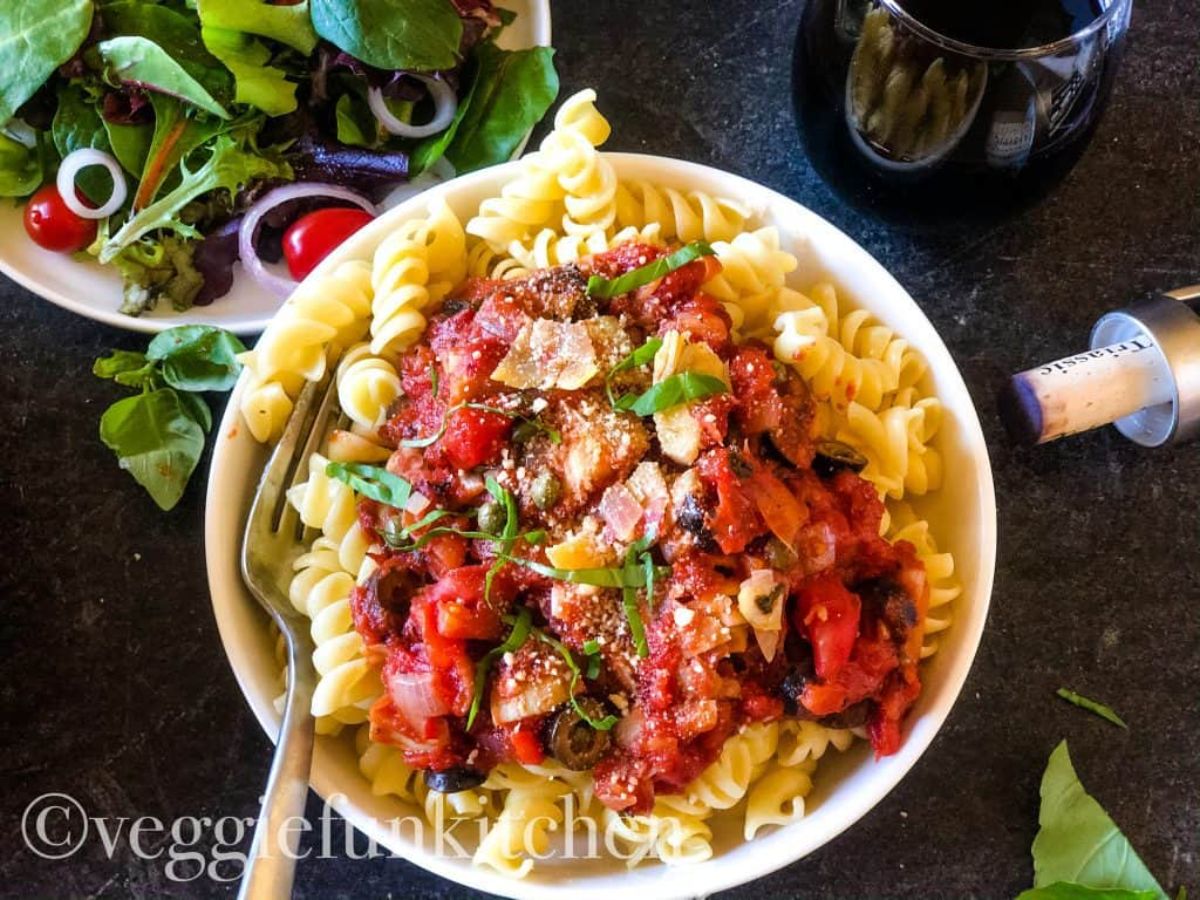 Sure, fresh food is best. But sometimes you have to make supper with whatever is in the pantry. That's when a recipe like this one from Veggie Fun Kitchen comes into its own. Using mainly canned ingredients, you can whip up this homemade pasta sauce in no time at all.
One-pot vegan chilli mac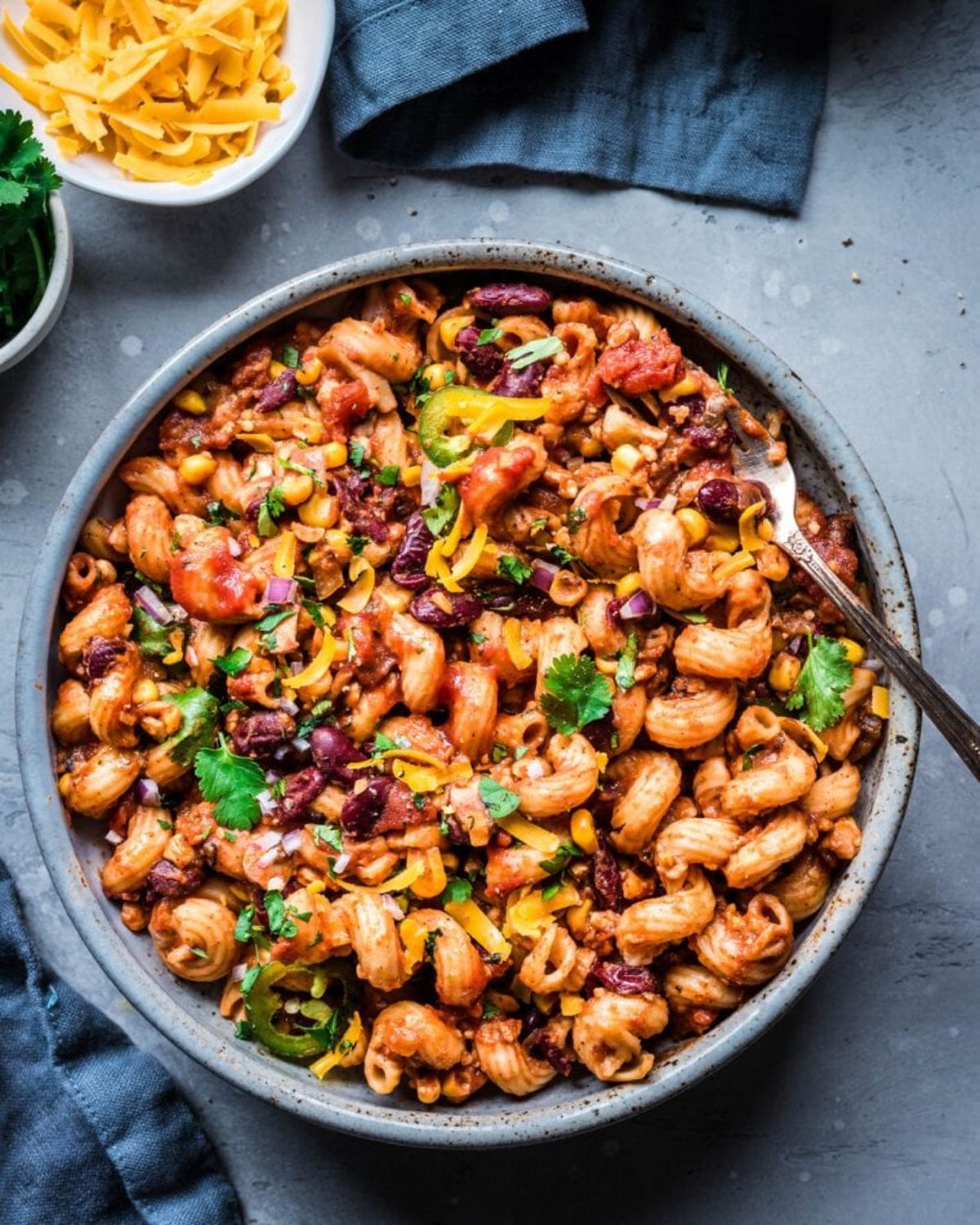 As well as being vegan, this hearty dish from Rainbow Plant Life is gluten-free, soy-free, and oil-free. Thankfully, it's also fuss-free and a staple in our house. I promise you'll love it!
Vegan taco pasta
This clever dish from This Savory Vegan takes all the delicious flavors of traditional tacos and transports them into a yummy pasta dinner. Packed full of nutritious veggies, you'll love serving it to your little vegans.
Puttanesca sauce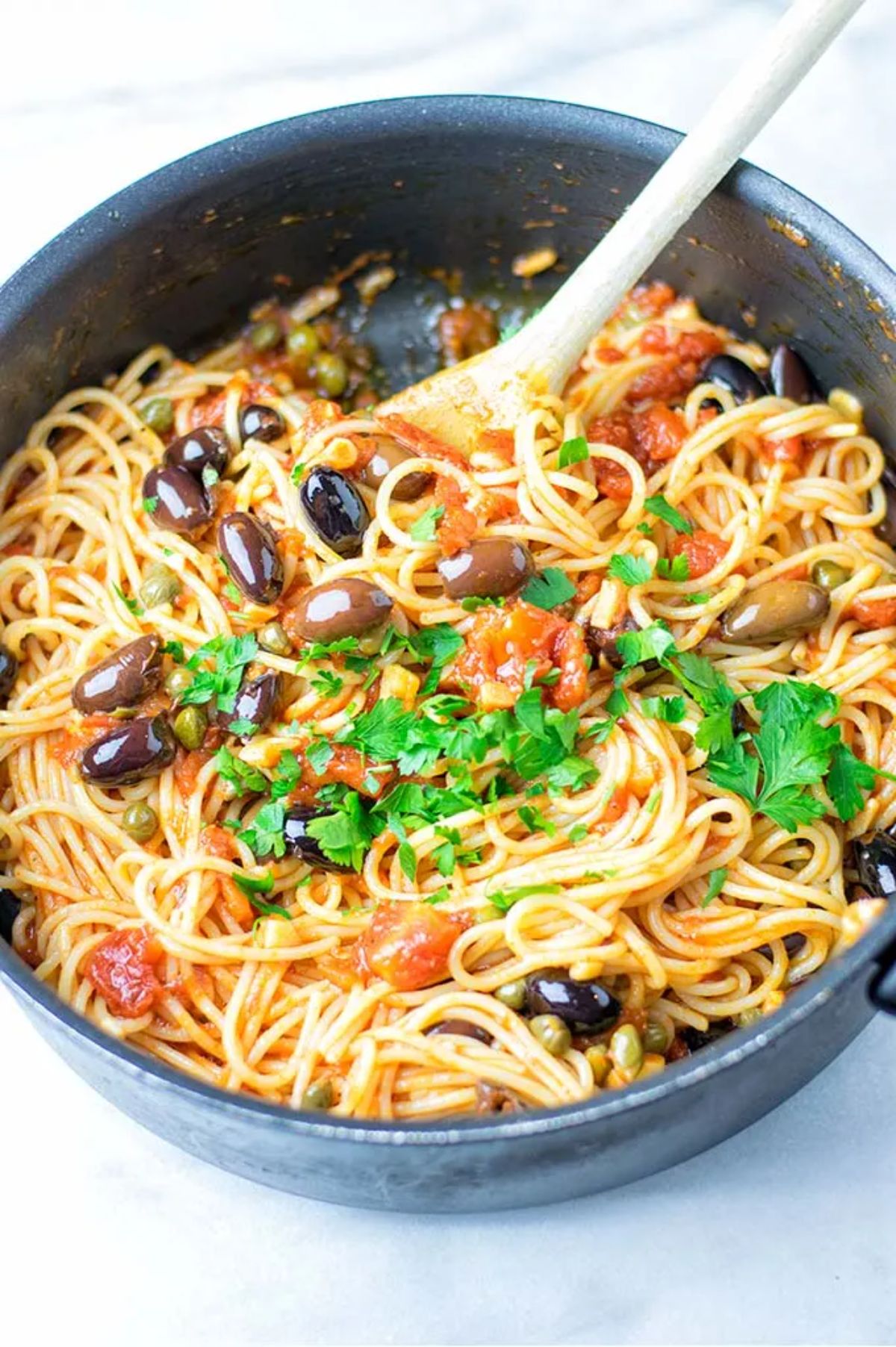 This is another great sauce to whip up and serve over your favorite pasta. Contentedness Cooking shows you how to get it ready in 20 minutes and serve up an impressive-looking dish of goodness.
Creamy vegan cucumber pasta salad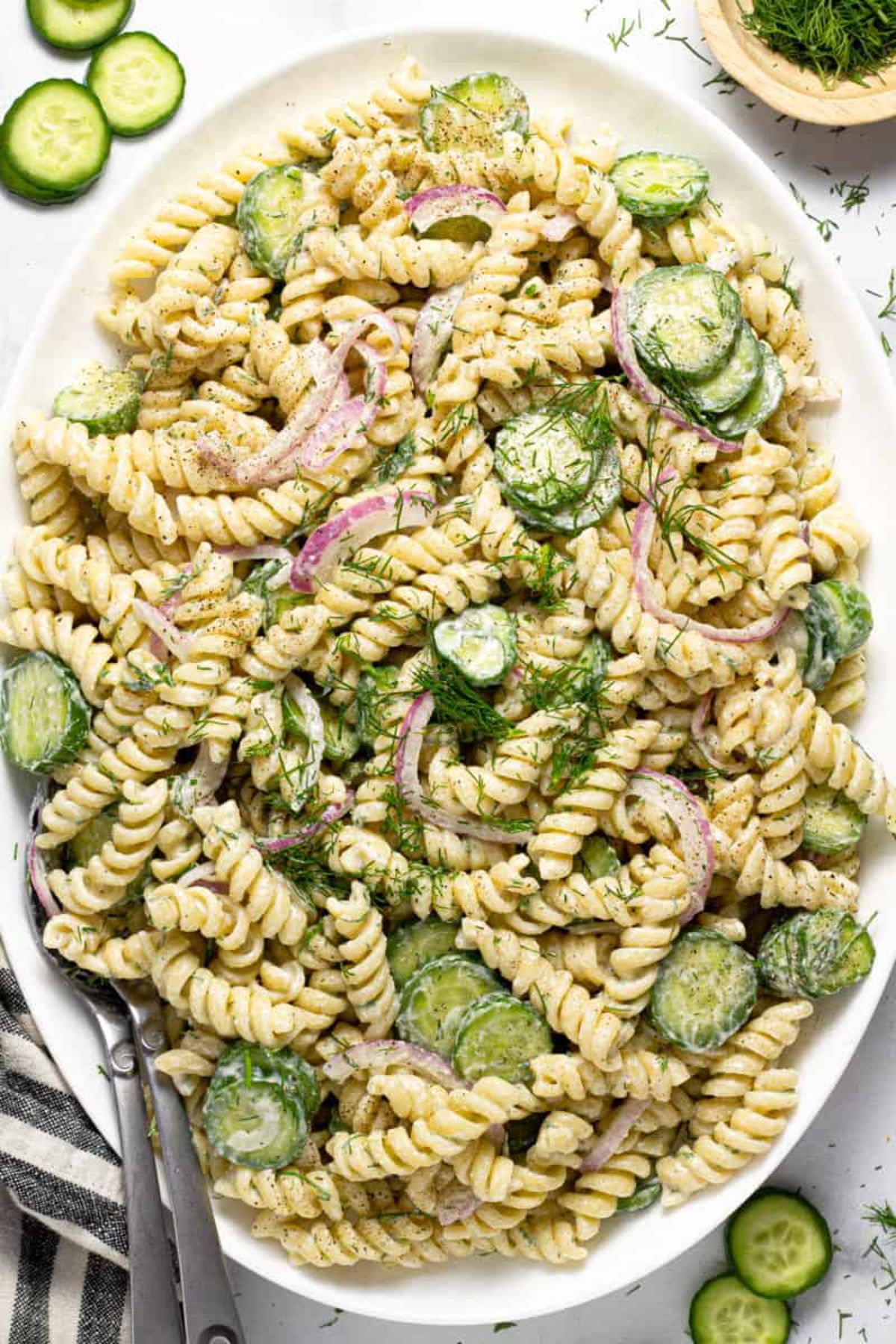 With an original dressing that tastes like a cross between ranch and tzatziki, this cucumber pasta salad from Midwest Foodie is your vegan offering at any potluck or barbecue.
Vegan BLT pasta salad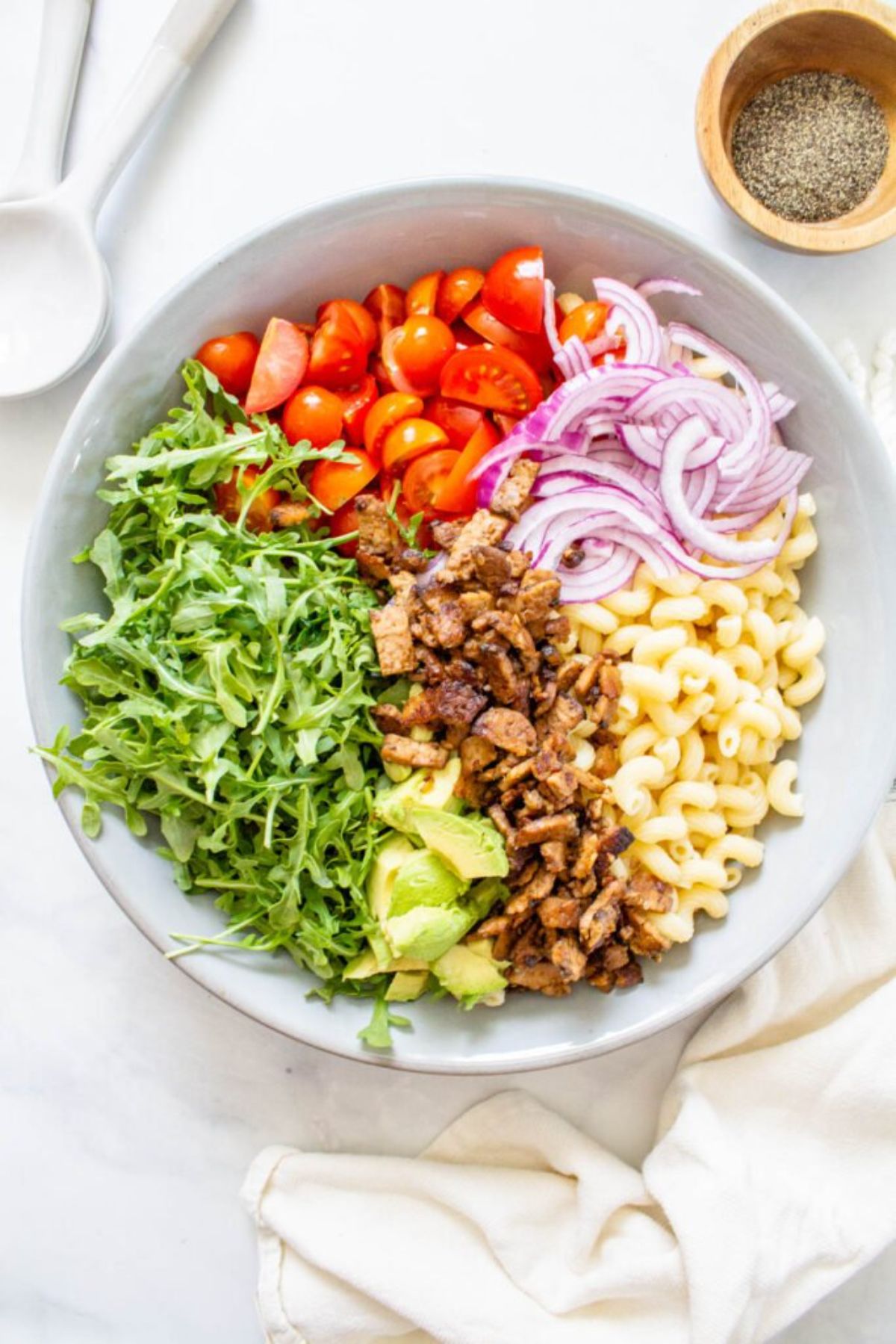 And let's end with another option for your next family barbecue. This vegan BLT pasta salad from This Savory Vegan takes tempeh bacon, spicy arugula, fresh cherry tomatoes and a creamy dressing to wow the crowds.
Yield: 8
40 Easy Vegan Pasta Recipes To Delight Your Tastebuds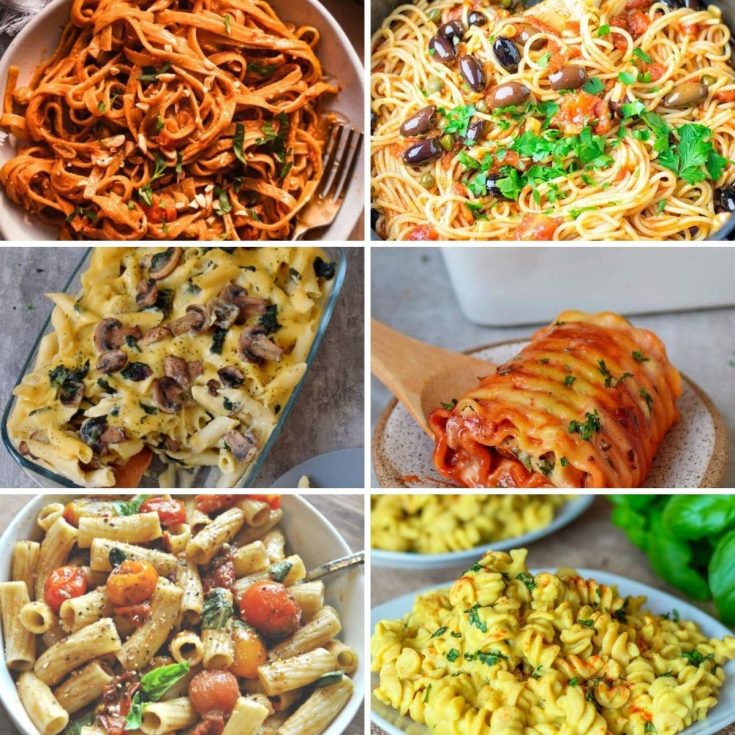 The BEST collection of delicious vegan pasta dishes from around the world. Each recipe includes a description of the dish, nutritional information, and cooking instructions.
Ingredients
Spinach and ricotta vegan stuffed shells
Sun-dried tomato pasta bake
Vegan carbonara with marinated mushrooms
Vegan chorizo garlic cream pasta
Cheesy protein pasta
Tuscan vegan gnocchi
Vegan bruschetta pasta
One-pot vegan pumpkin alfredo
Mini mozzarella cheese balls
Creamy sun-dried tomato tahini pasta
Miracle Mediterranean hummus linguine
Thai peanut ramen
Gluten-free pasta bake
Vegan goulash
Quick and easy vegan ramen
Vegan pasta carbonara
Creamy zucchini pesto pasta
Bang Bang tofu
Vegan avocado pasta
Cauliflower alfredo
Baked feta pasta
Cajun pasta with panko tempeh
Creamy lemon asparagus pasta
Creamy pasta with broccoli
Vegan vodka sauce pasta
Vegan tomato basil pasta
Creamy vegan mushroom pasta
Roasted red pepper pasta
Caramelized onion pasta
Pumpkin spinach and walnut spaghetti
Vegan baked ziti
Spicy lemon arugula penne
Vegan lasagne roll-ups
Homemade pasta sauce with artichoke hearts
One-pot vegan chilli mac
Vegan taco pasta
Puttanesca sauce
Creamy vegan cucumber pasta salad
Vegan BLT pasta salad
Notes
Pick your favorite pasta recipes.
View the recipe instructions.
Prep the delicious vegan pasta.
Follow the instructions.
Enjoy your meal!
Nutrition Information:
Yield:
40
Serving Size:
1
Amount Per Serving:
Calories:

368
Total Fat:

13g
Saturated Fat:

5g
Trans Fat:

0g
Unsaturated Fat:

7g
Cholesterol:

42mg
Sodium:

513mg
Carbohydrates:

48g
Fiber:

5g
Sugar:

4g
Protein:

16g