Best Gluten Free Buttermilk Pancakes recipe, the only recipe you'll ever need for classic buttermilk pancakes that are light and fluffy. Just 77 calories per pancake!
(Gluten Free, Dairy Free, Low-Sugar)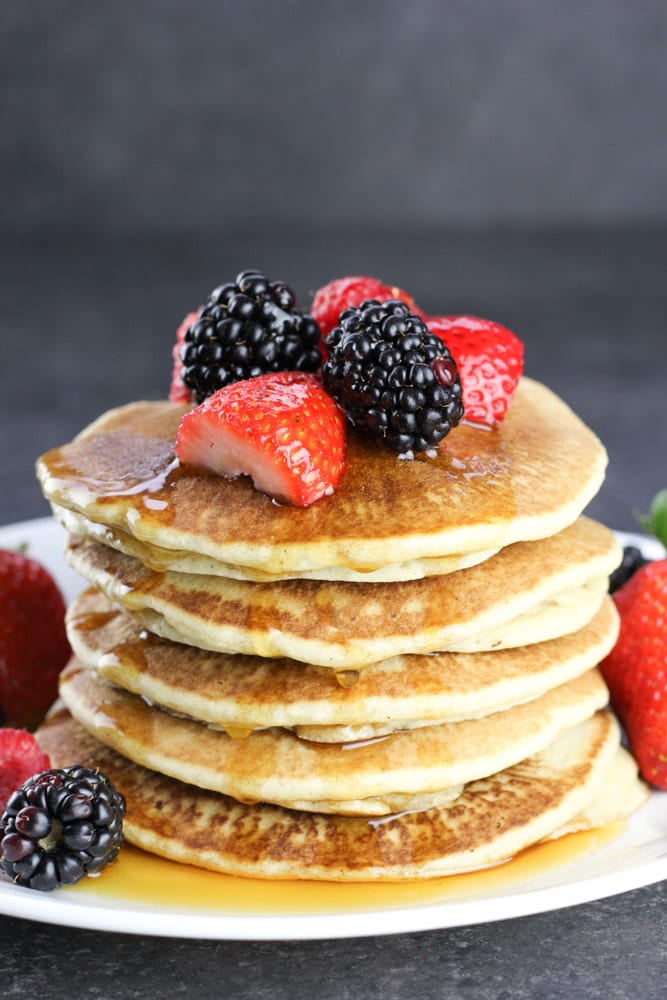 Pour on that maple syrup, guys. Just have at it. These Gluten Free Buttermilk Pancakes are the epitome of best breakfast ever.
Perfectly light and fluffy, which says a lot about gluten free pancakes.
We've gotten this recipe down perfect.
Would you believe me if I said I've been eating pancakes for two weeks straight now? Yeah.
It's been a very happy two weeks. Like, really happy.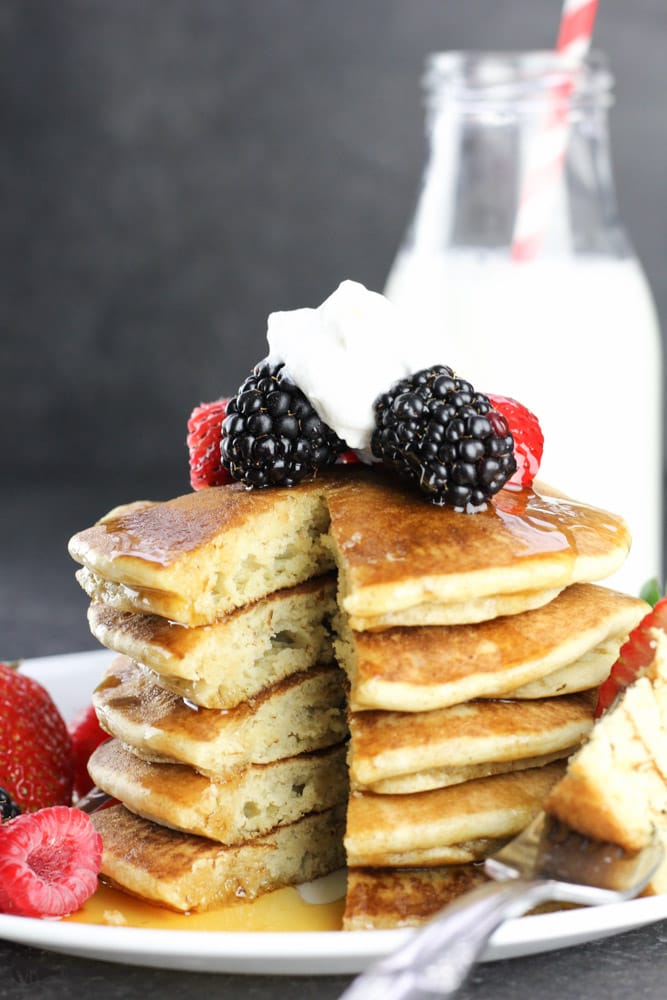 This is very similar to the recent mini muffin recipe streak, so be prepared for more decadent pancake recipes coming your way. Like our gluten-free cinnamon apple pancakes!
These fluffy gluten free buttermilk pancakes have started a breakfast obsession I have no control over.
It all started with purchasing a real grown-up whisk that I am very proud of. Then, I found a gluten-free flour blend that makes me seriously happy. I've tried, made, and tasted too many gluten-free flour blends to count; it was nice to finally find one that works for me.
Tip: This recipe can be made with different flours, if your heart desires. Texture will vary.
Once I had that grown-up whisk in my hand, I just knew I needed to make some pancakes–along with every other baked good I may be craving.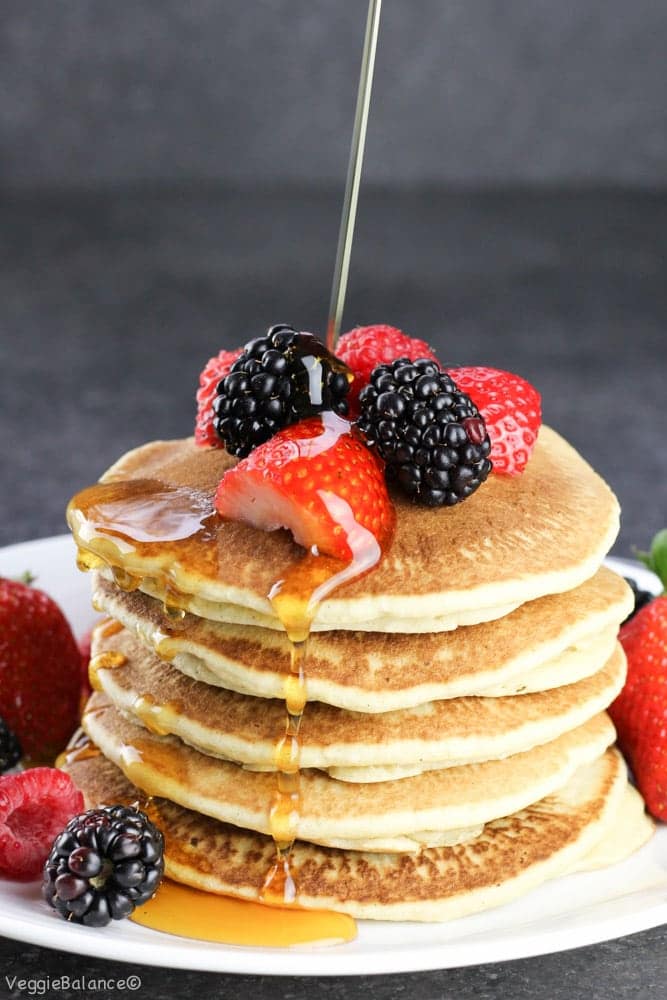 Just look at those drips of maple syrup. Just look at it. #IsThisRealLife
There is another thing that makes me very happy: FRESH BERRIES AGAIN! Well, decent berries at least. This winter tundra is finally making its way out of here.
At the same time, we are already making vacation plans for almost every weekend this summer. PLUS, yesterday we purchased our tickets to go back to Ireland and Scotland at the end of this year.
I am not complaining.
Let's take in this beautiful summer with a huge stack of gluten-free buttermilk pancakes piled with fresh berries and served with a mimosa.
Because only the best breakfasts include mimosas . . . right??
Ready. Set. It's Pancake Time.