Gluten Free Peanut Butter Cookies are made with Only 6 natural ingredients. So easy to make they are dangerous. . . So dangerously good that is.
(Gluten Free, Dairy Free, Vegan Friendly)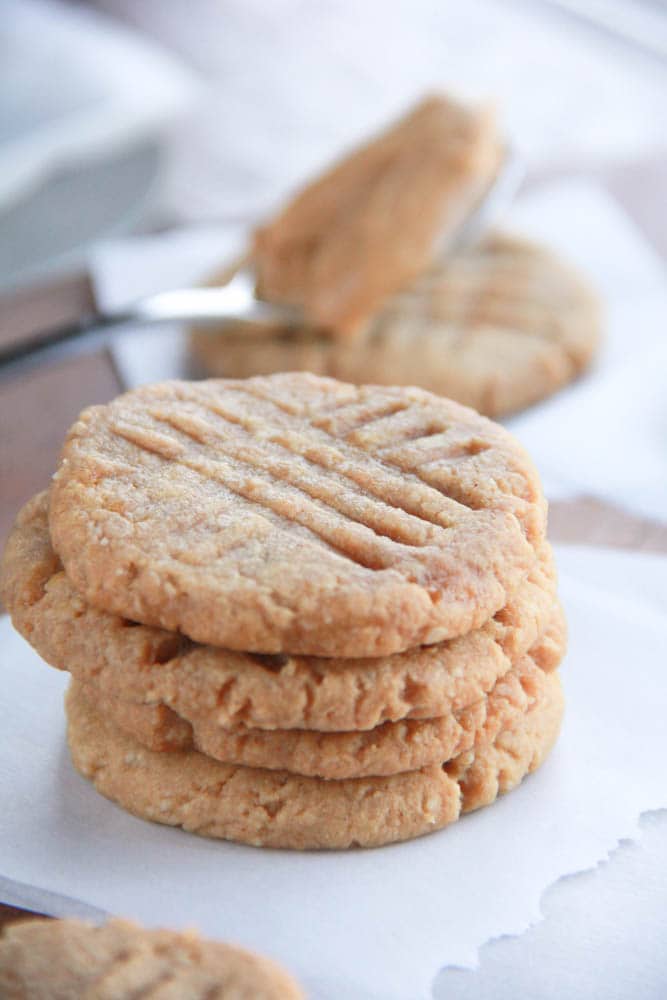 I am going to give you a total and absolute disclaimer regarding these skinny and gluten free peanut butter cookies. They are dangerous. . . So dangerously good that is.
Give yourself a plan, either eat some and give away the rest. Or just say fudge it I'm eating the entire batch. Your choice.
I chose the latter.
All the reasons these are the best Healthy Gluten Free Peanut Butter Cookies ever:
Only 4-Ingredients!
Totally packed with protein.
Totally packed with protein means it's also healthy for you!
Good-for-you-Cookie + 6-ingredients = Amazing Gluten-Free Peanut Butter Cookies.
It took me two batches to get these just perfectly right. I took my good ole' original Skinny Peanut Butter Cookie recipe and made it gluten free!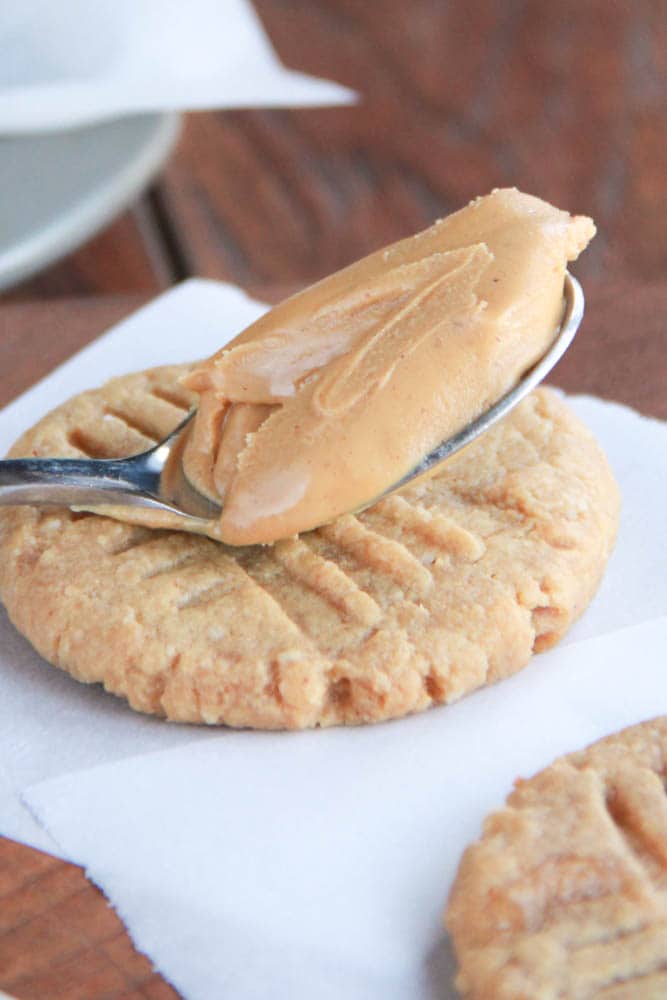 Tips to Making these Perfect Gluten-Free Peanut Butter Cookies
Cool it down. Make sure that you allow these cookies to fully cool on the baking sheet before removing. If you try to remove them before cooling they will fall apart on you. Just be patient.
Gently pat down the peanut butter dough down with your fingers before pressing into it for the criss-cross pattern. It'll help with getting symmetrical cookies with perfect edges. See our video above for the example.
Have a small glass of cold water. When you are creating the iconic criss-cross pattern dip your fork in the cold water before pressing into the peanut butter cookies. It'll help the fork from getting stuck in the dough.
Parchment Paper will be your best friend. You are more than welcome to baking on a well greased baking sheet. However, parchment paper I've found really helps with clean-up and makes removing the delicate cookies from the pan without breaking.
No worries gluten intolerant friends (and me) we have a solution! Almond flour.
Well, it's the same answer on why I don't make cookies very often. I eat them all.
That's my life folks. I wake up at 6 or 7am on a Sunday morning and I bake cookies. What is wrong with me? Meh, a lot. My weird obsessive baking mornings come to your advantage.
While you sleep in on the weekend (like normal people) I'm perfecting a peanut butter cookie recipe for you to make! At normal hours that is.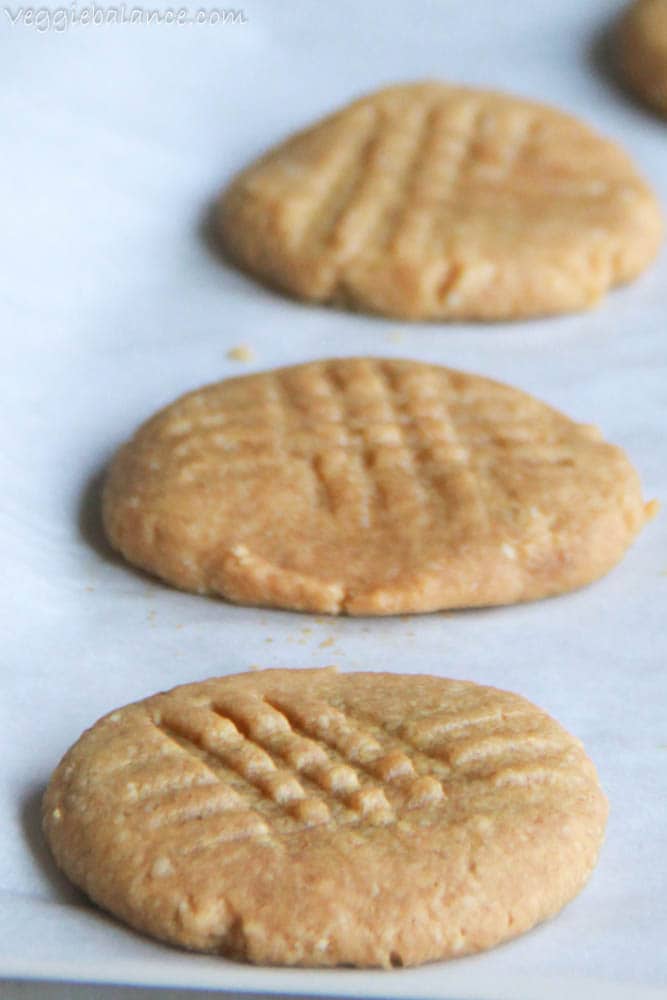 R's favorite: Cookie Dough, Chocolate Peanut Butter, Cinnamon Roll.
Now go make these cookies. Stat!