Pho Soup Made at Home in Mason Jars is perfect for those meal-prepping Sundays. Packed with vegetables, rice noodles and soothingly warm liquid you'll be looking forward to for lunch.
(Gluten Free, Dairy Free, Vegan, Vegetarian)
Are you familiar with Pho Soup? Yes? Awesome.
No? Well, I'd love to demonstrate for you the wonders of Pho Soup today. Simply put, it is amazing.
It's that perfect combination of flavor packed with just barely cooked vegetables. It's the broth that has me in love with this simple concoction.
I'm not sure what's come over me lately but I cannot get enough of anything involving fresh ginger and soy sauce. If it has those ingredients in it, I AM GAME.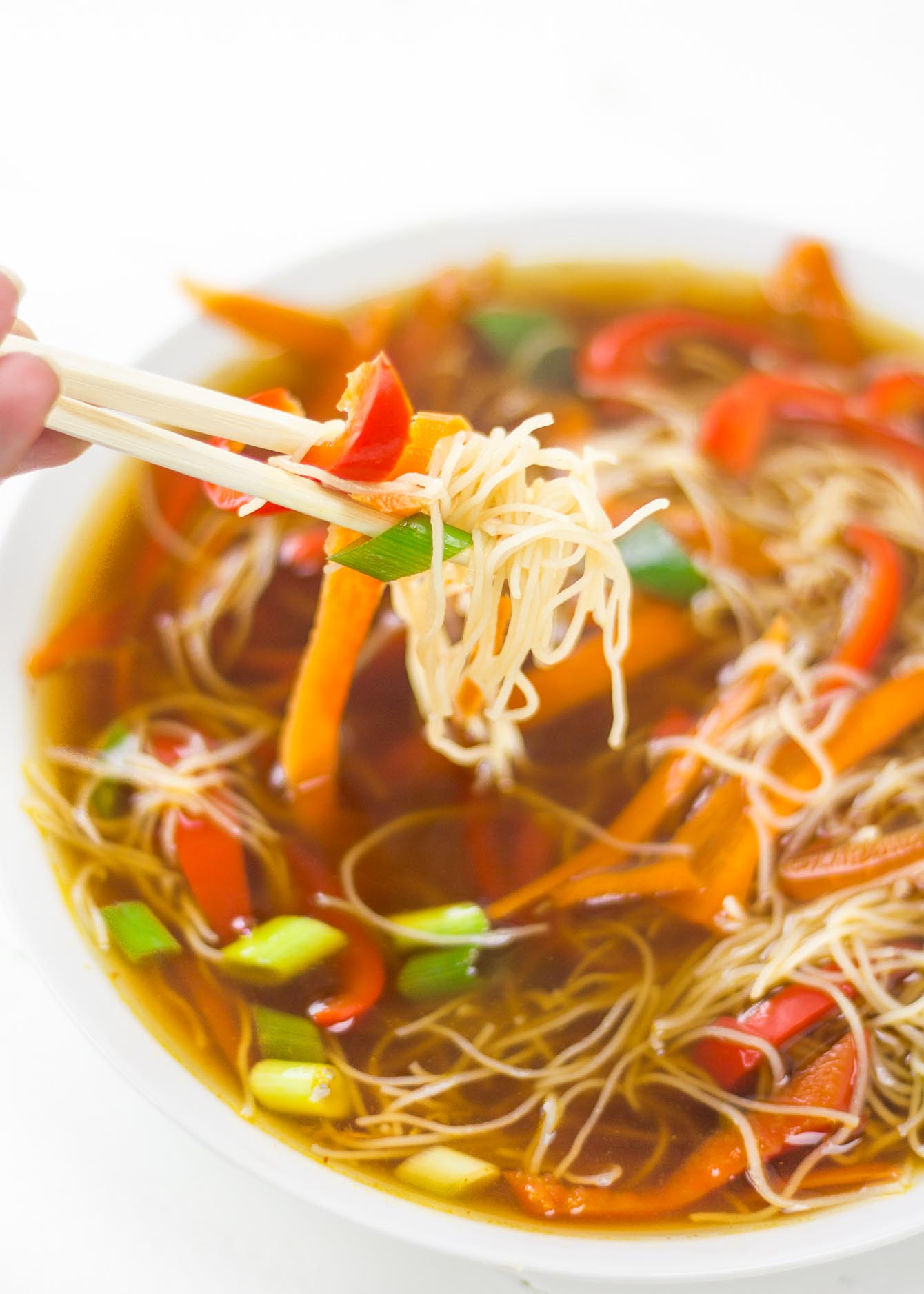 I had my eyes opened to Pho Soup a while back and, needless to say, I was intrigued. The concept of raw veggies quick stewing in some super hot piping broth for one of those quick hit lunches intrigued me.
Most Pho Soups do involve very thinly sliced raw beef with the veggies and the super hot broth will quickly cook it for you. Simply amazing.
However, I was not feeling the beef sitting in with veggies in a mason jar, waiting to be eaten the next day. It creeped me out, so I made my own vegetarian Pho Soup. Is that possible? It is now.
Other fresh ingredients you can enjoy in your Pho Soup.
Bean Sprouts
Onion
Lime Juice
As you can imagine, this is not the authentic Pho Soup you might find elsewhere, it's my take on it.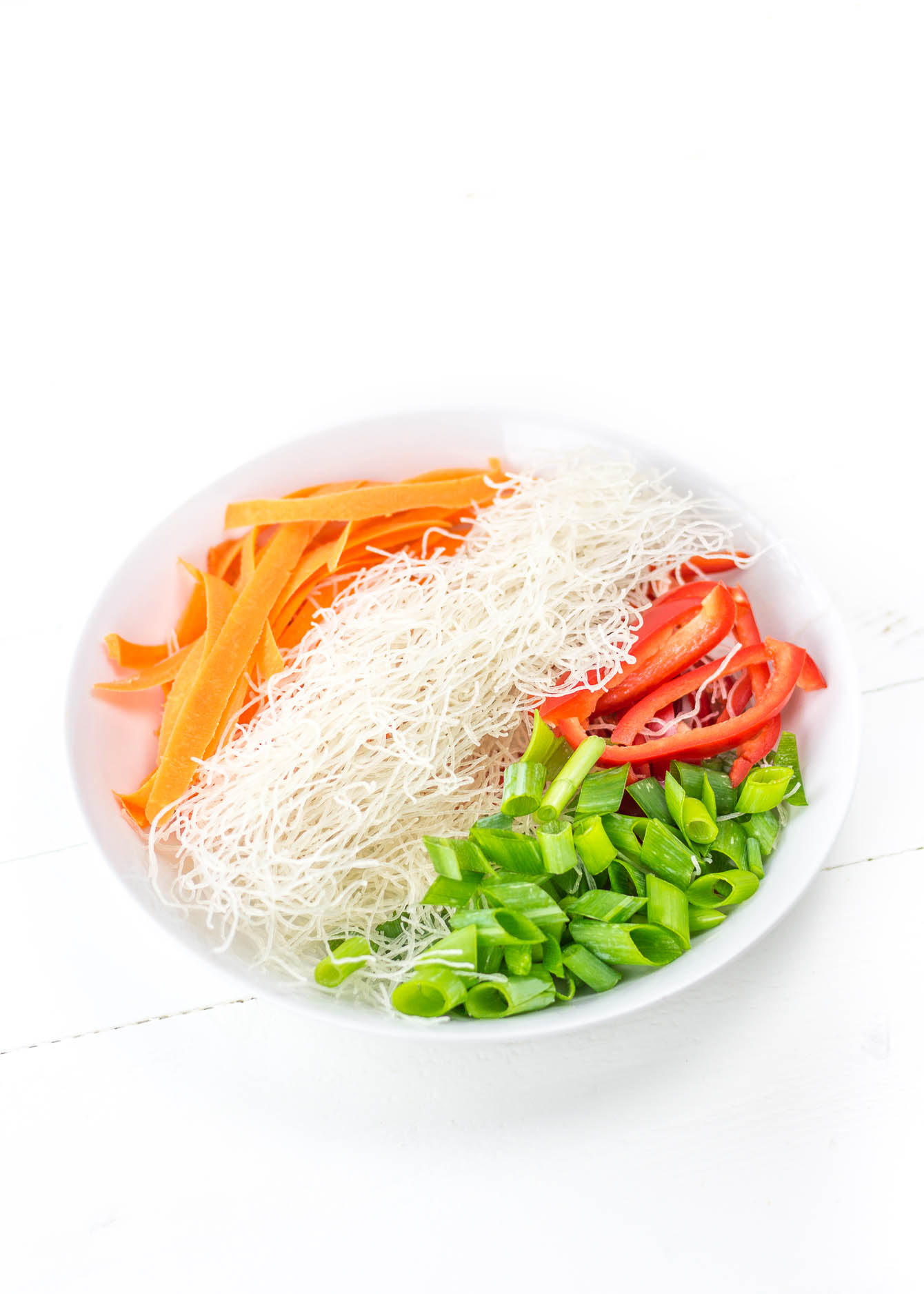 The authentic versions involve ingredients that are not everyday ingredients and we are sticking to our theme of keeping things simple with ingredients you will most likely have around your house.
Who knows, perhaps after we make our way to that region next year I'll come back with an authentic recipe.
Like our Picadillo Mexican Beef dish this soup is a twist on something delicious already and we've made it simpler.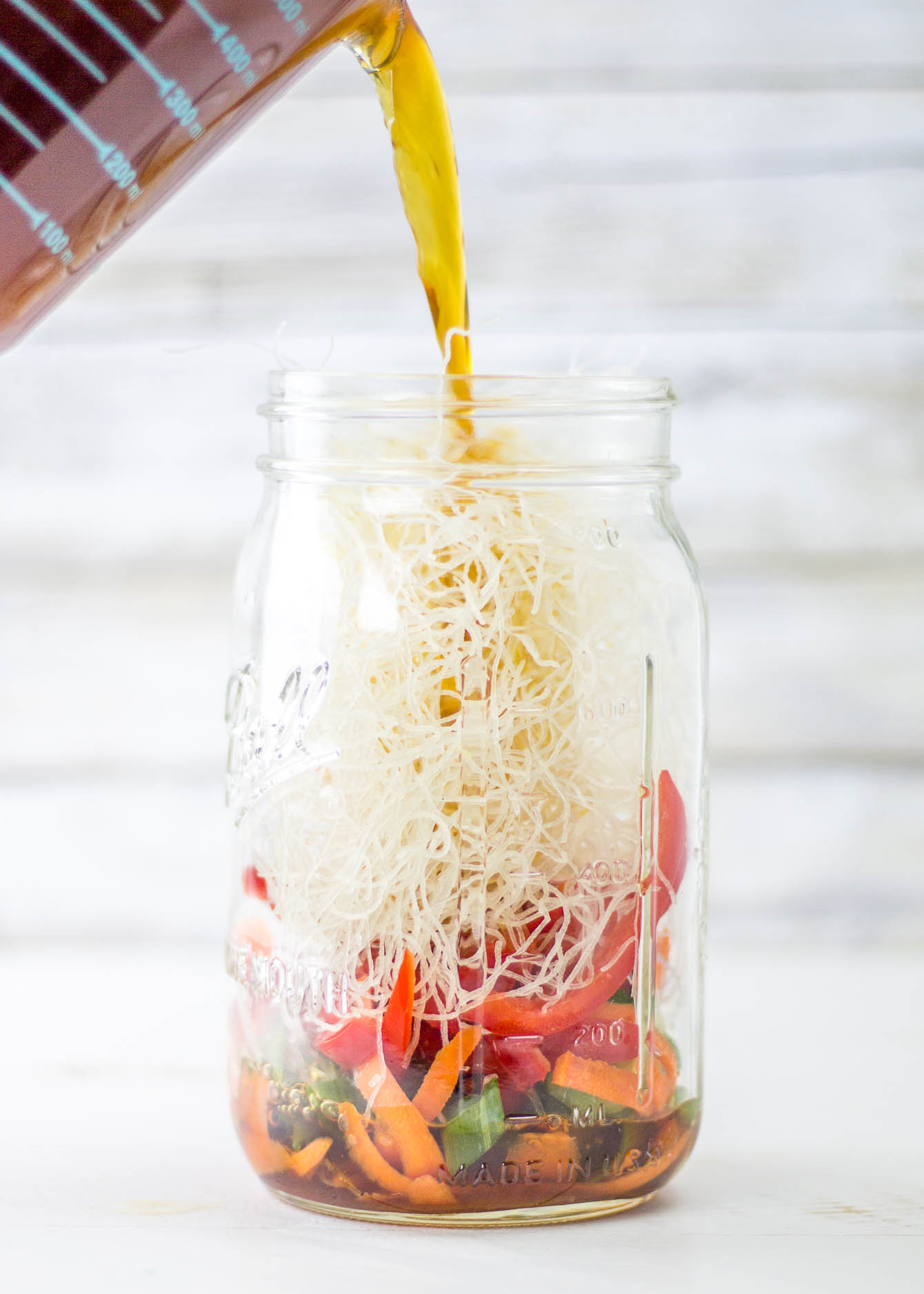 In reality, I am very aware my food options over in the Asian Pacific are going to be limited.
Anyone who has traveled there with gluten-free dietary needs, MESSAGE ME. I want to hear it all.
If you can't find fresh ginger, ground ginger will work. Fresh is a better option because it will give you an amazing robust flavor.
I have a nub I've been using for a couple months now. Once you buy it they really do last forever.
Now pack a mason jar up with these amazing pho flavors for lunch this week and feel good about what you are eating!