Vegan dessert recipes can be tricky blighters. Most of the baking programs you'll have been binging on will create delicious and delicate desserts that make your mouth water. The problem is they do it with lashings of eggs and dairy.
But you don't have to ditch your vegan principles to put delectable morsels on the table at teatime. We've collected some stunning sweet treats from around the internet, so you can satisfy your sweet tooth!
Vegan Jamaican sweet potato pudding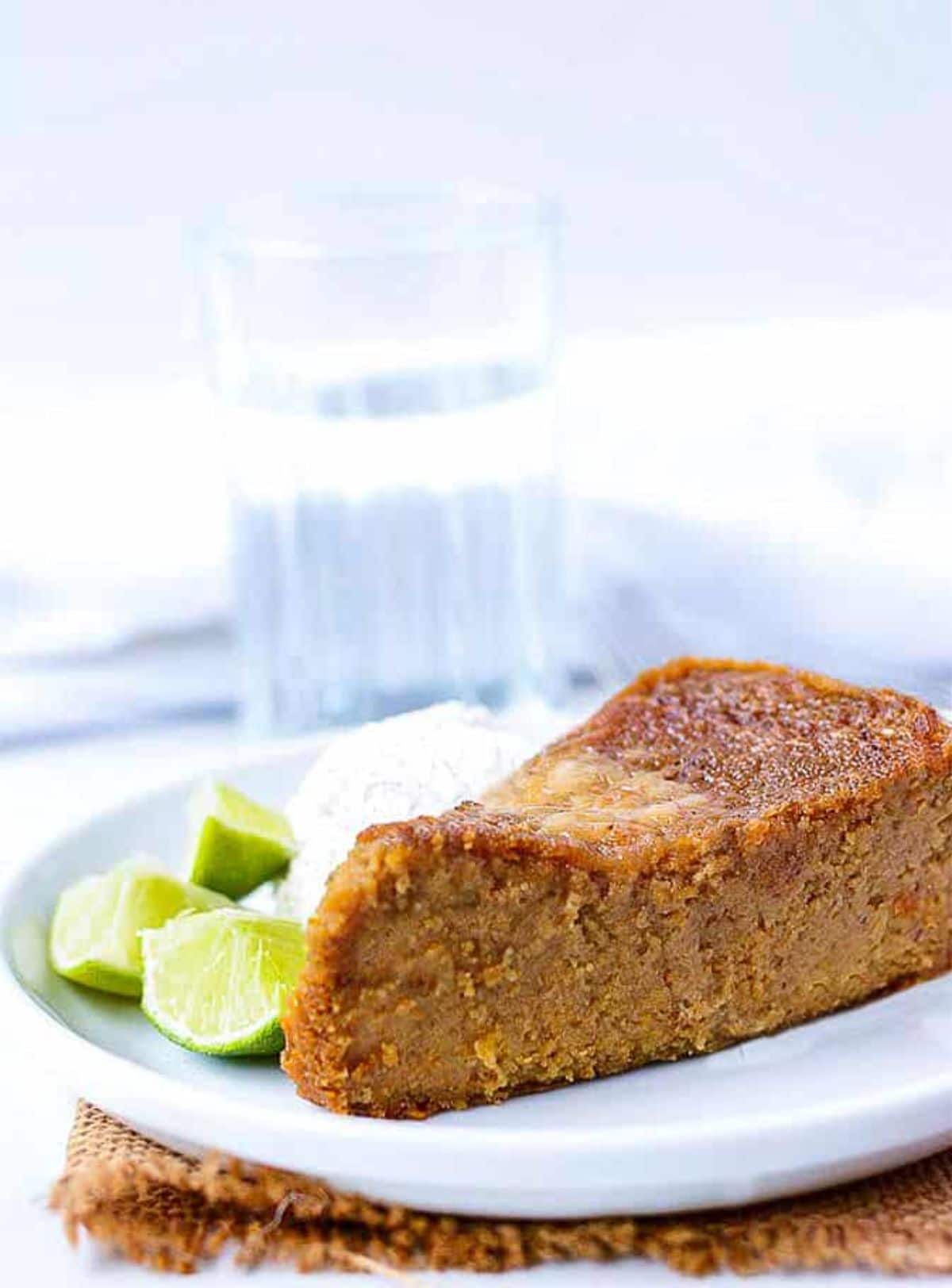 This authentic Jamaican pudding from Healthier Steps comes with a vegan twist. Rich, moist and utterly delicious, the spices are delectable.
Healthy peanut butter cookies
The 2nd best thing about these cookies is that they only have 4 ingredients. The best thing? The Conscious Plant Kitchen has created crunchy yet melt-in-your-mouth deliciousness.
Vegan lemon poppy seed cake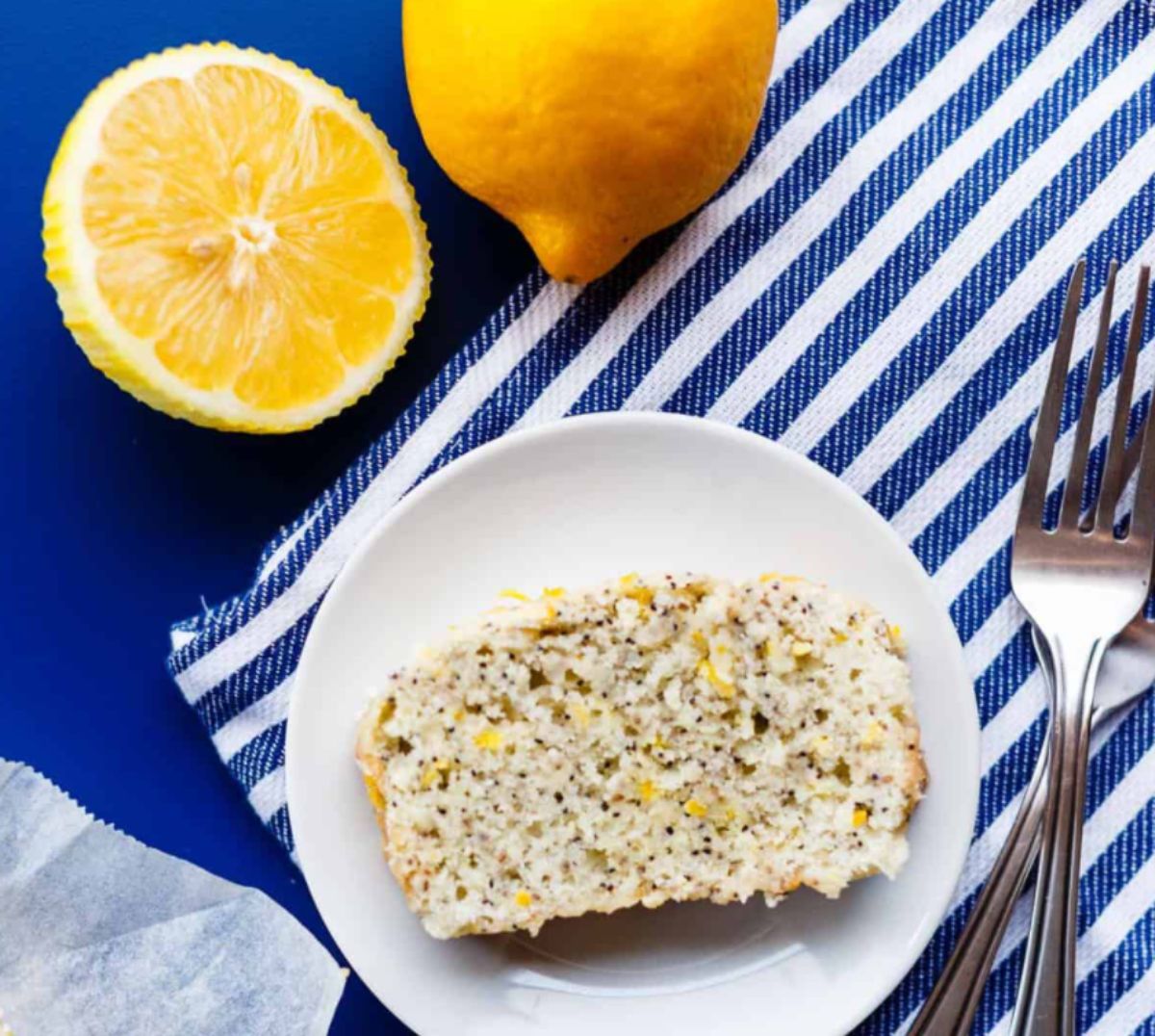 I remember sitting in the cutest cafe in the sunshine a few years ago, eating a light and fluffy slice of lemon and poppy seed cake, feeling perfectly happy. This recipe from I Love Vegan is the perfect vegan version.
Vegan oatmeal cream pies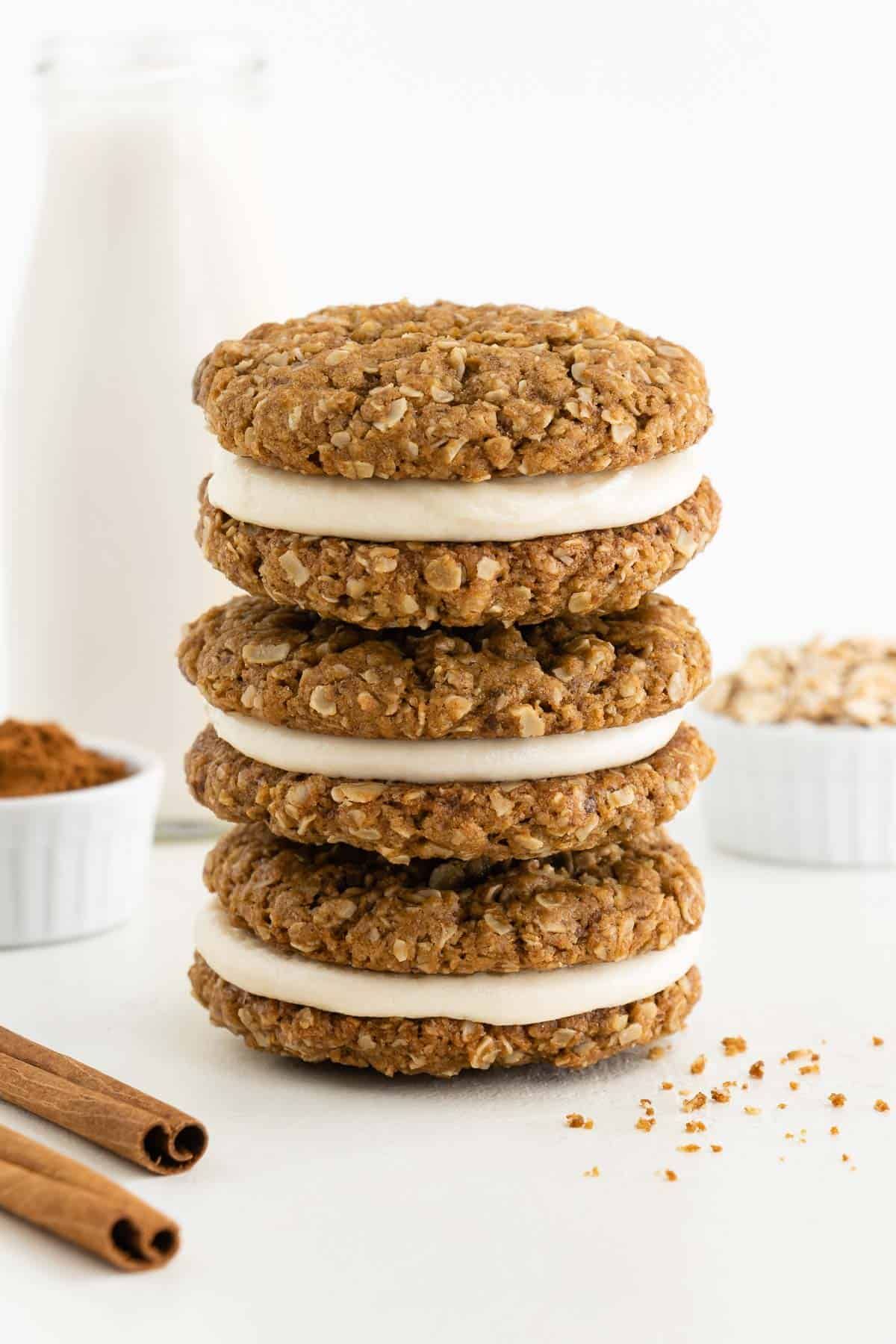 There are few things in life better than a cookie sandwich! And these vegan versions from Purely Kaylie are so much fun! Paired with sweet vanilla cream frosting you'll feel like a kid again!
Vegan pumpkin muffins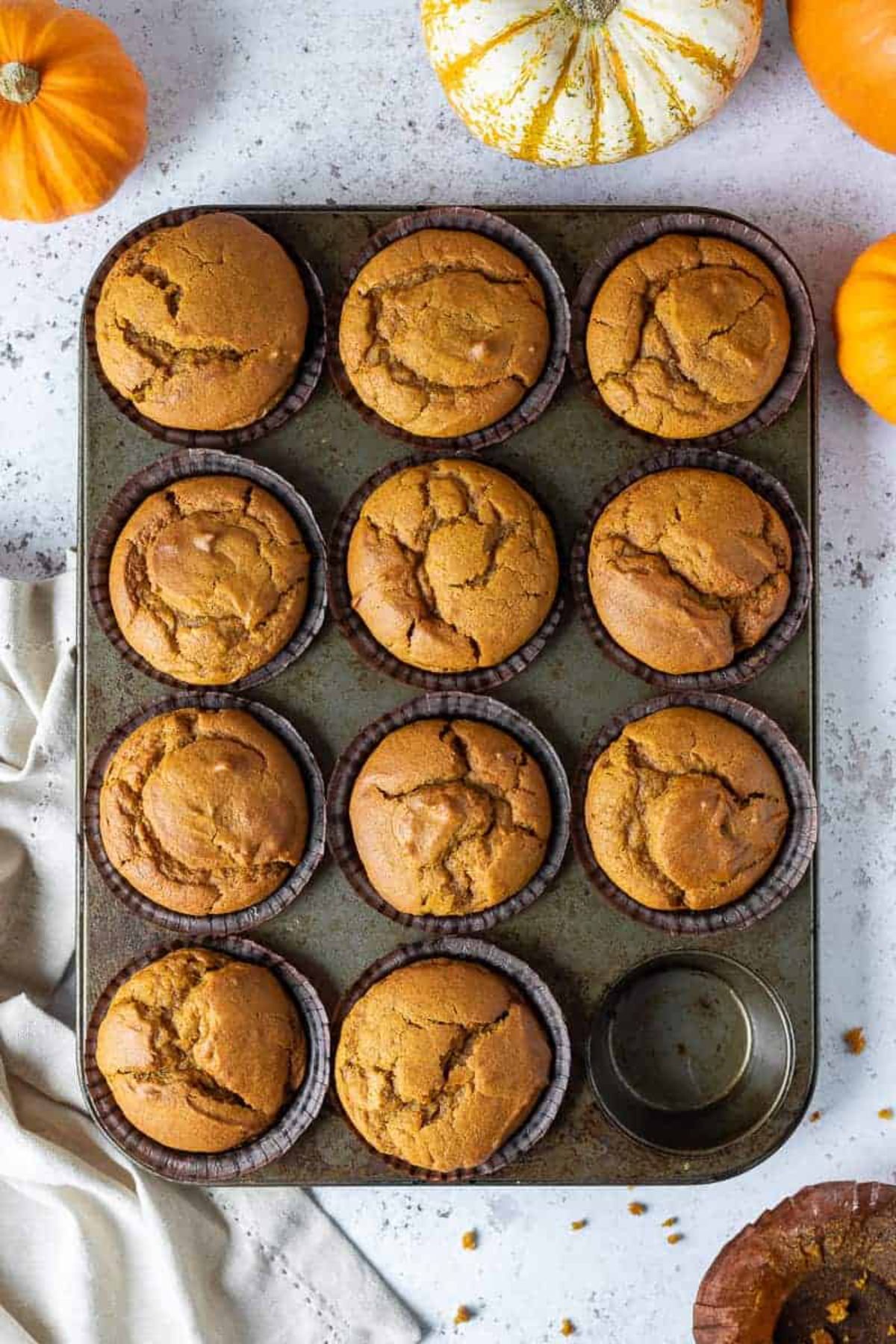 We're definitely entering Fall now, and I for one can't wait to indulge in the pumpkin hysteria! These muffins from Domestic Gothess will help start me off with their light and fluffy texture.
Vegan pecan pie cheesecake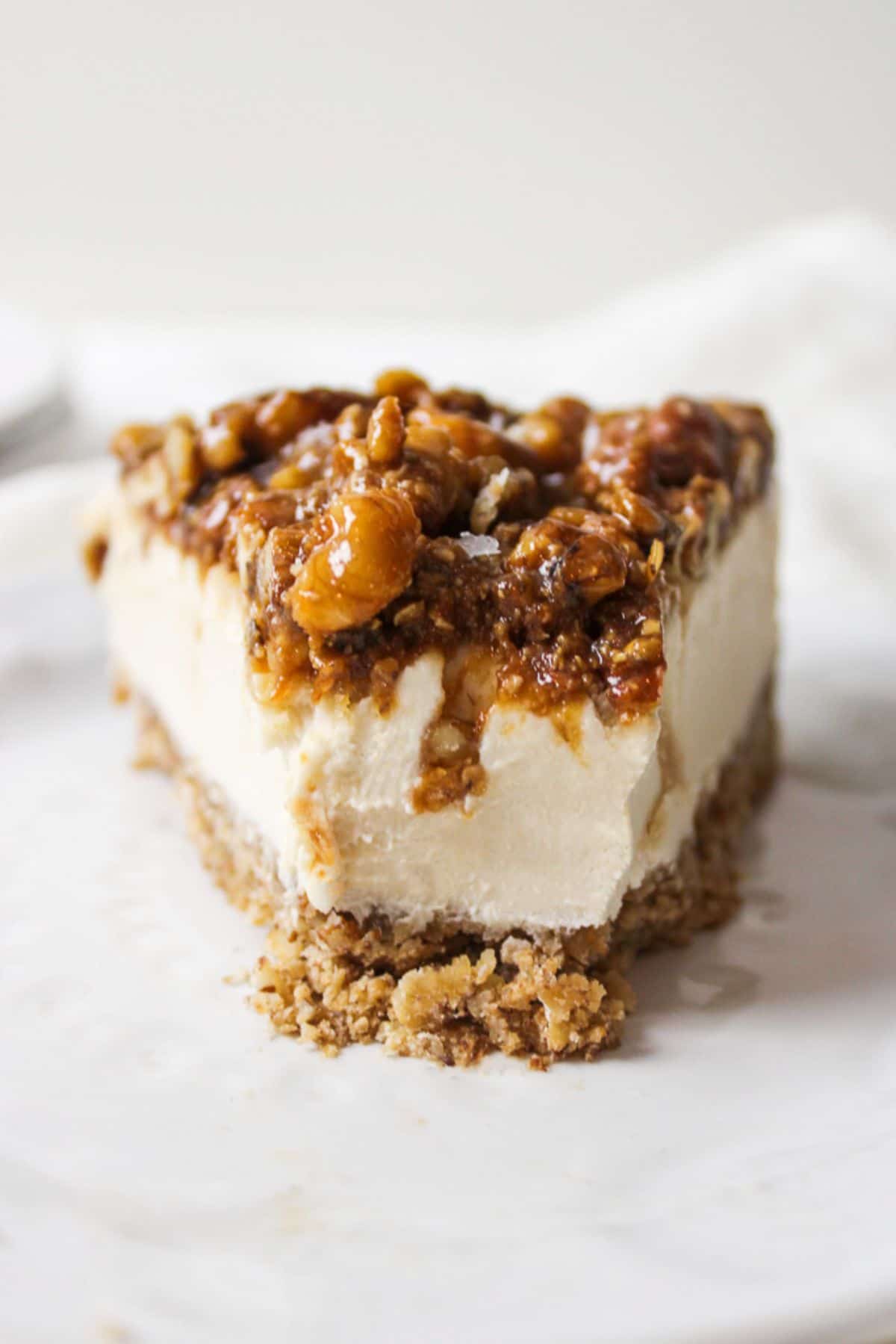 Your Thanksgiving table will be lacking if it doesn't include this vegan twist on a pecan pie. The cheesecake recipe from A Handful of Thyme is creamy and tangy, with just a hint of sea salt. Yummy!
Vegan matcha sugar cookies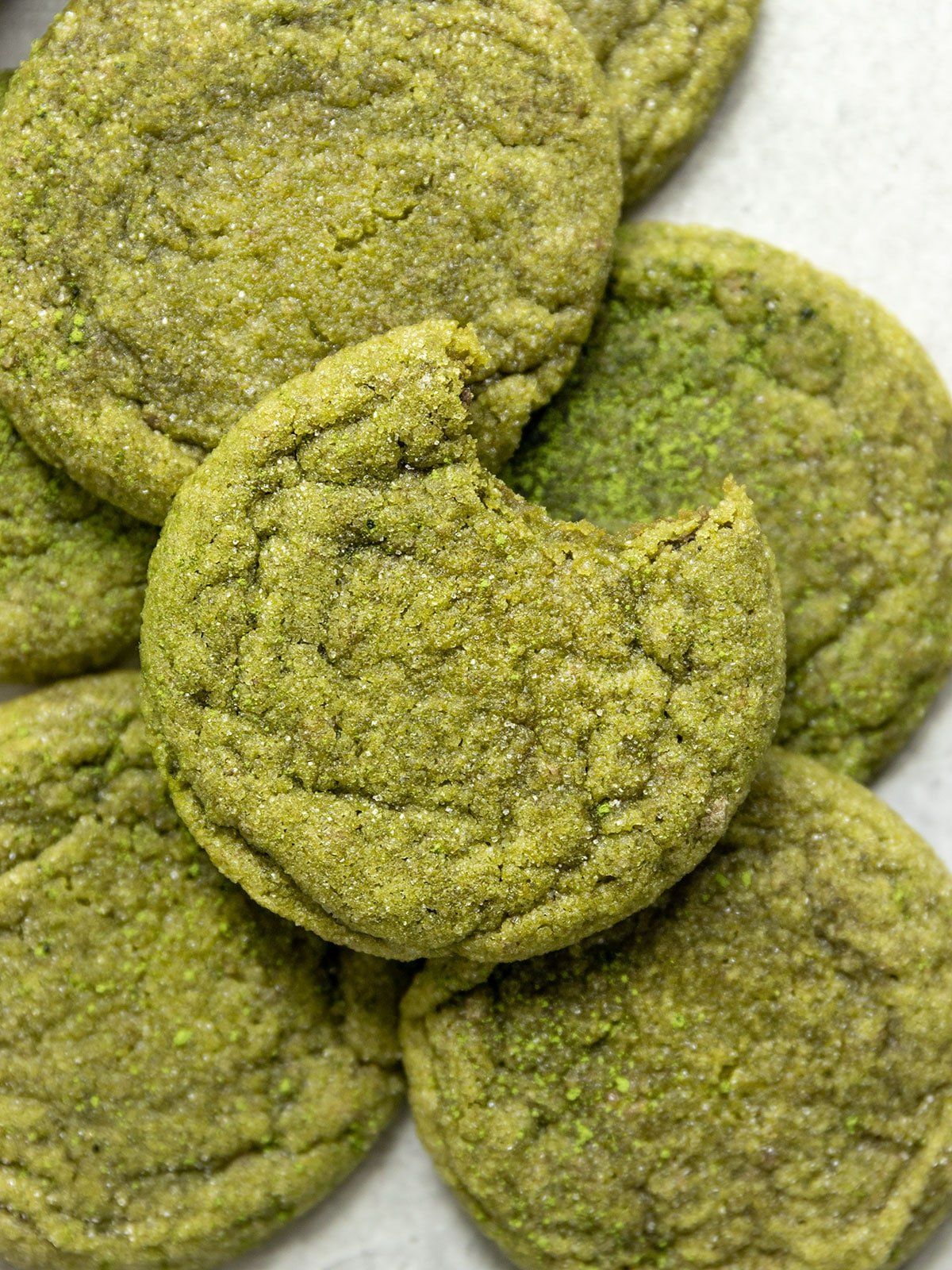 Soft and chewy, these matcha cookies from Short Girl Tall Order are super easy to make. They only need 8 simple ingredients, and they don't even need much chilling time.
Vegan carrot cake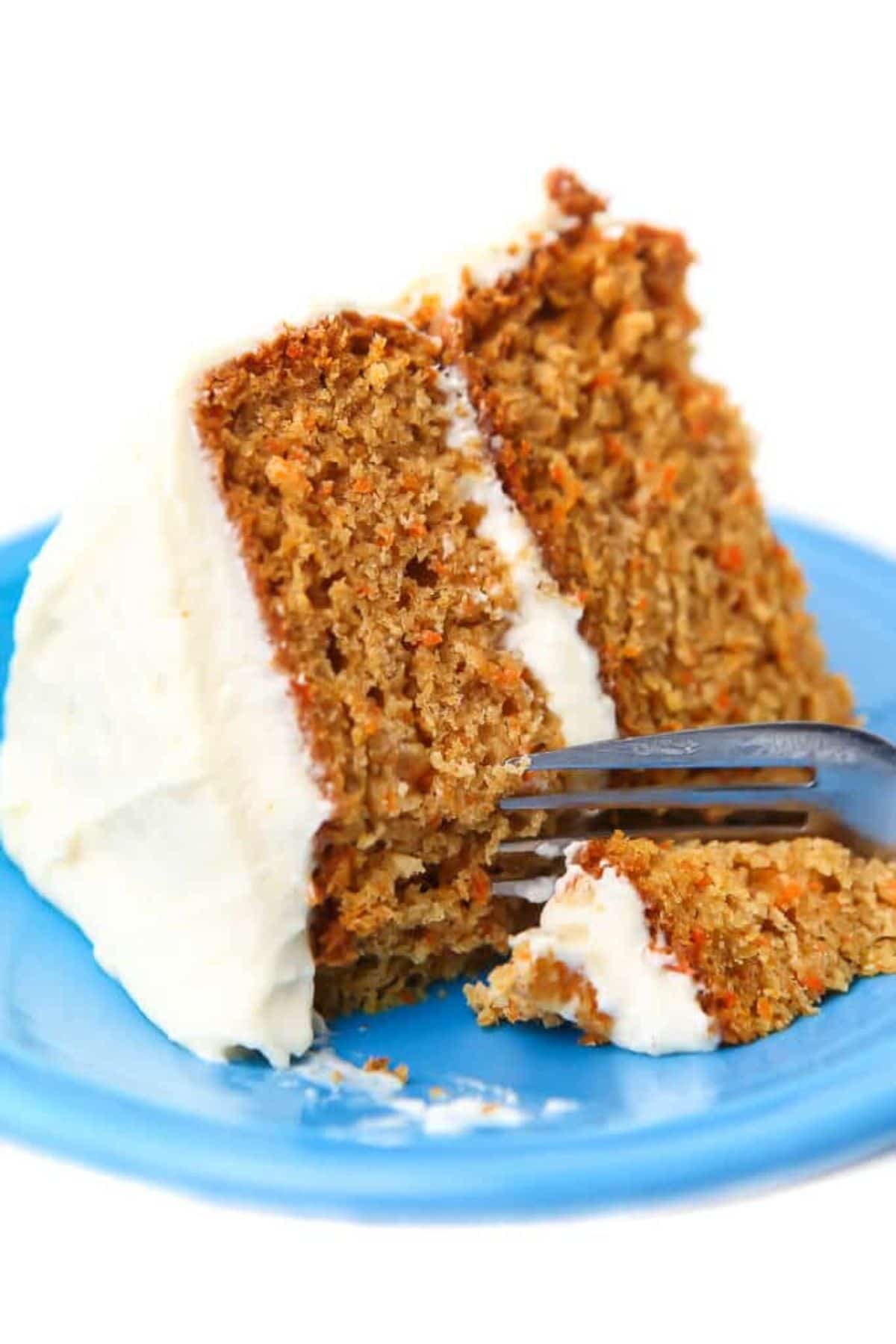 This versatile batter from The Hidden Veggies can make cupcakes, or the most beautiful layered centrepiece for your next bake sale!  There's even a vegan buttercream recipe to finish the whole thing off.
Vegan apple crisp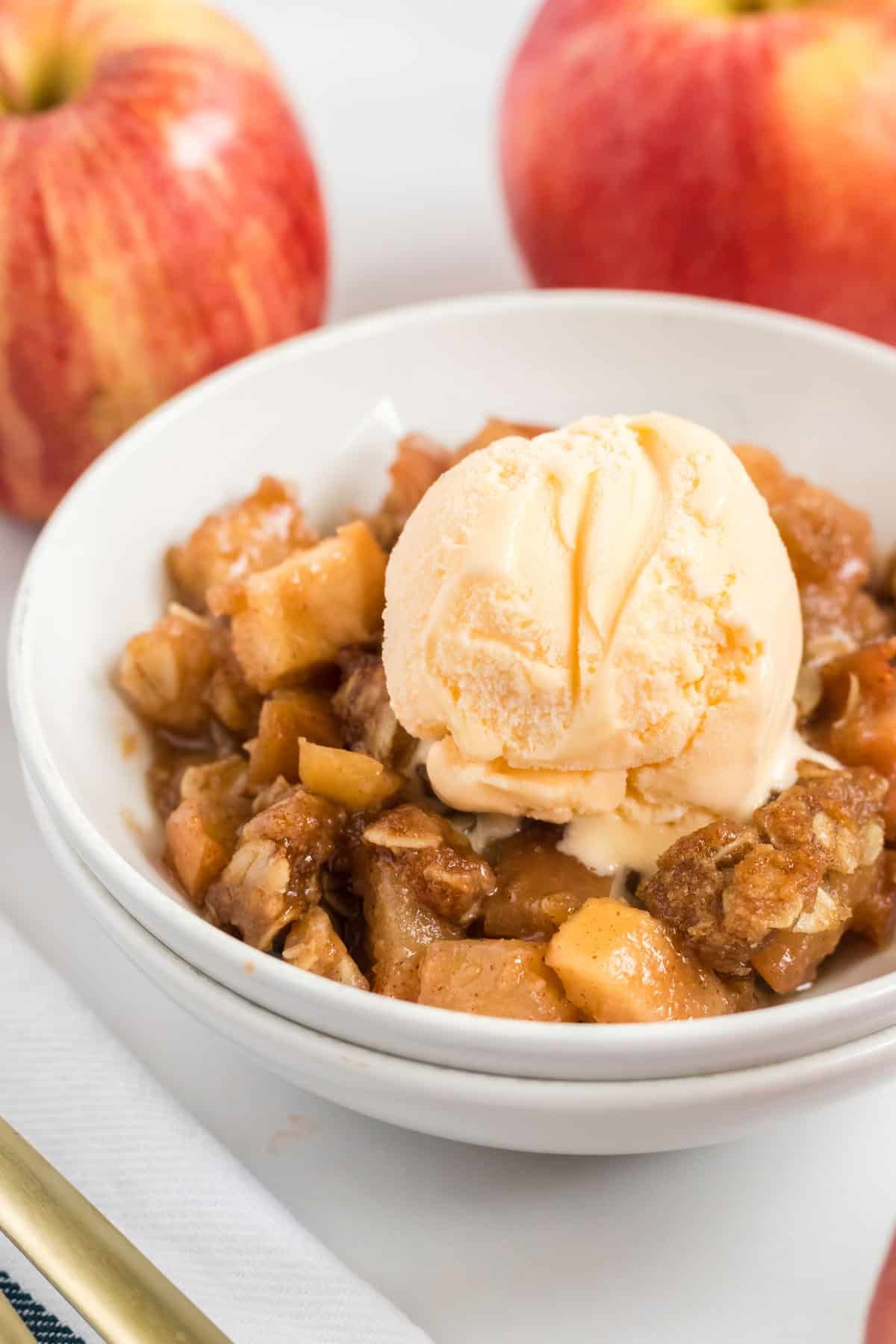 In 15 minutes you can have this delicious vegan apple crisp on the table, served with your favourite vegan ice cream. Build Your Bite will show you the way!
Vegan chocolate peanut butter cake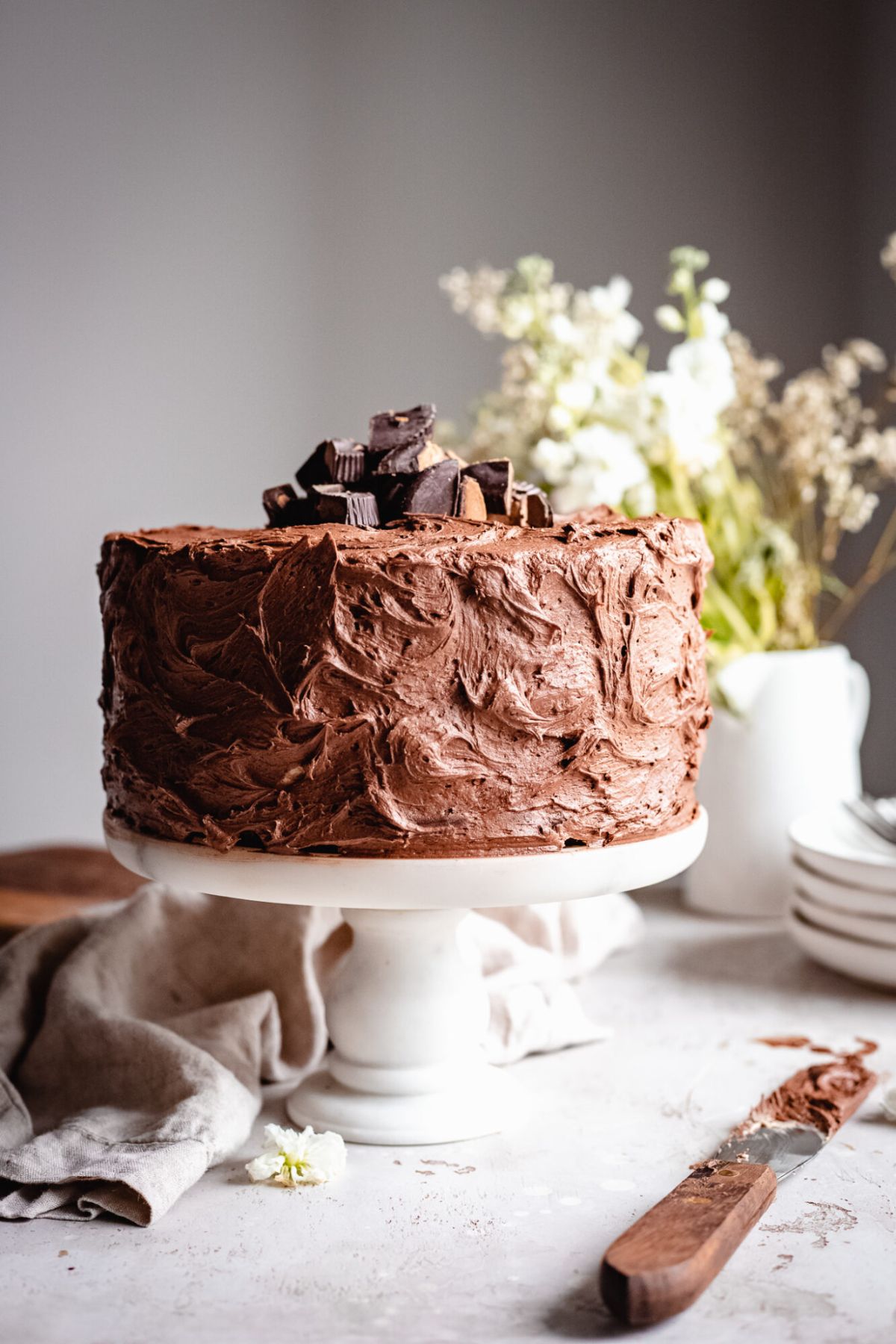 Looking for a stunning celebration cake that fits with your vegan diet? The Banana Diaries recipe for chocolate peanut butter cake is your new favourite vegan dessert. No one would even guess it was dairy-free!
Easy vegan jam tarts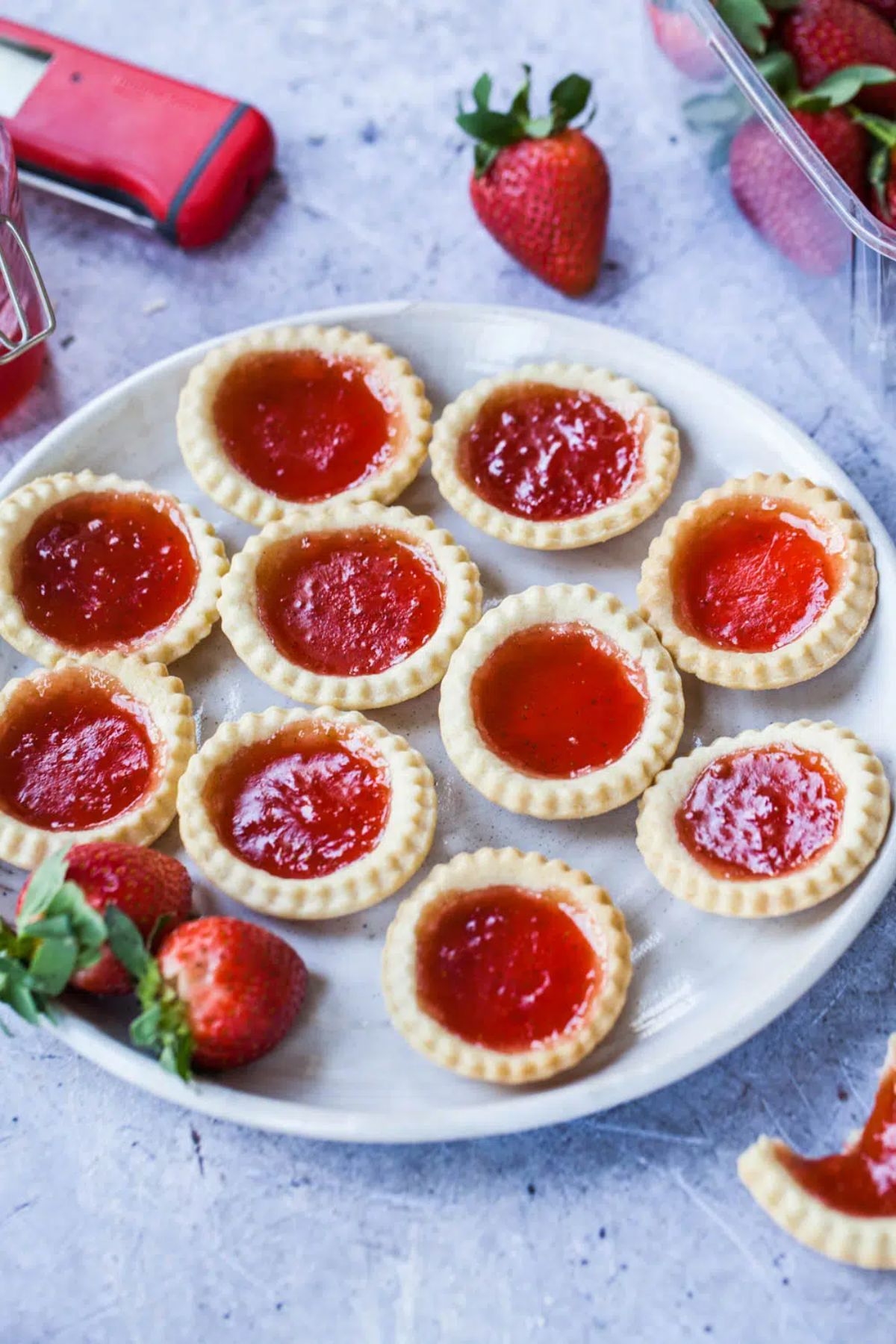 Sometimes you need a dessert that you can make with your little ones, and that will still look good enough to bring out for Grandma! Enter Wallflower Kitchen's vegan jam tarts. Vibrant and simple. they're so quick to whip up.
Vegan monkey bread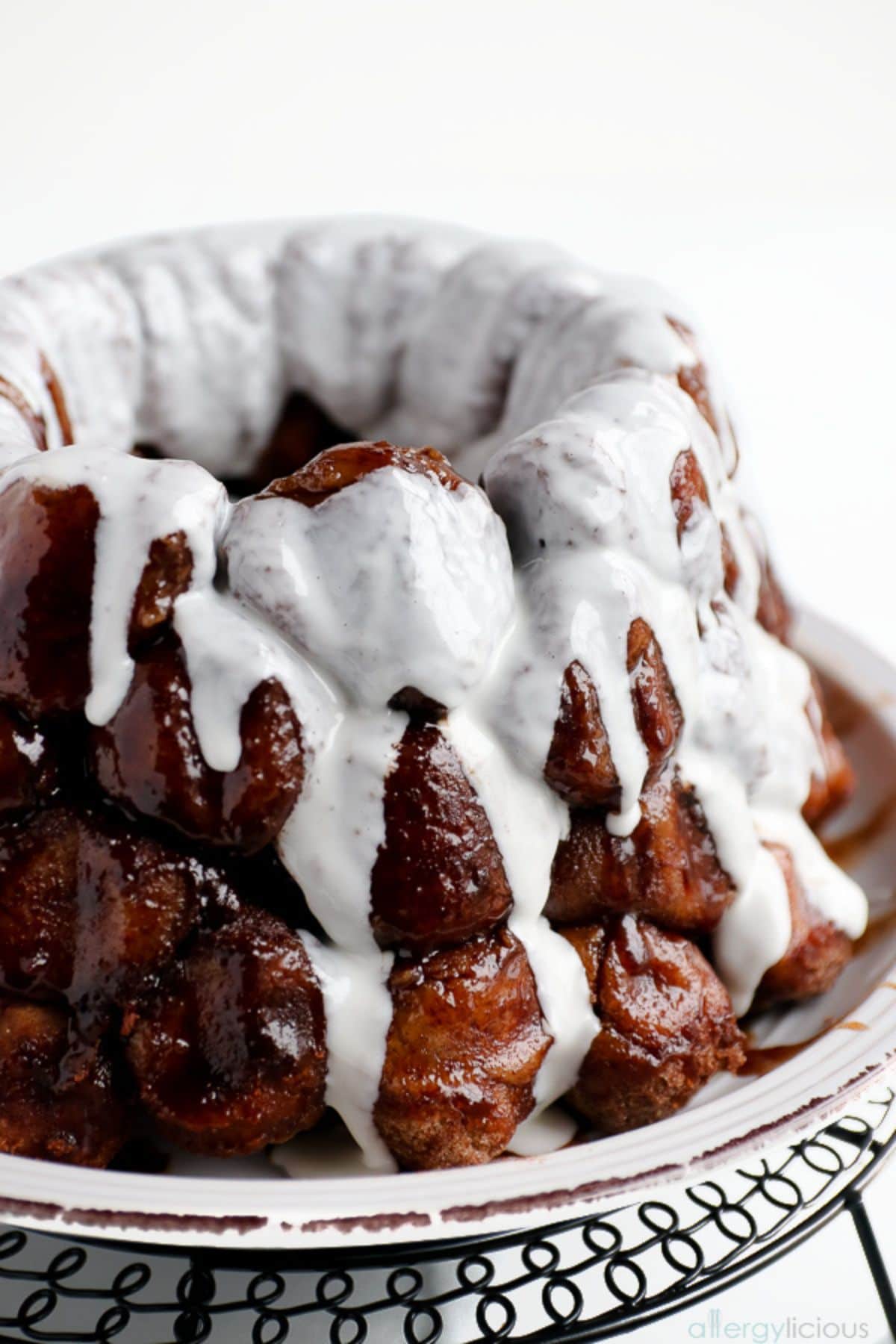 Get your cinnamon and sugar hit without the eggs and dairy with this vegan monkey bread recipe from Allergylicious. I love digging into this for breakfast, and it's even better when you have someone to share it with.
Vegan Victoria sponge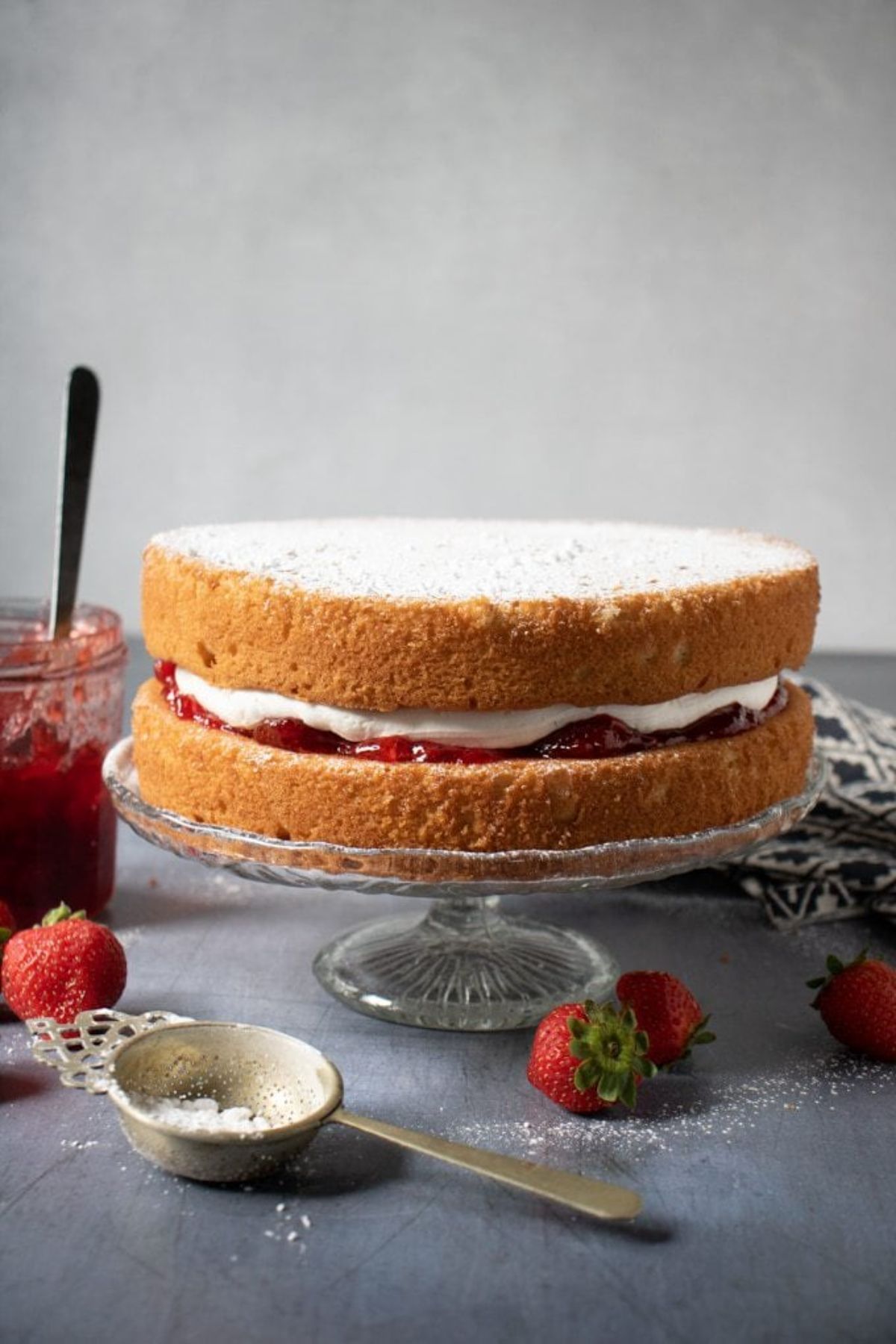 Everyone should have a Victoria sponge recipe up their sleeve, but if you're trying to work out how to make a vegan version then you need this recipe from Veggie Desserts. It's the perfect light and fluffy way to brighten your afternoon tea.
1 bowl vegan coconut cake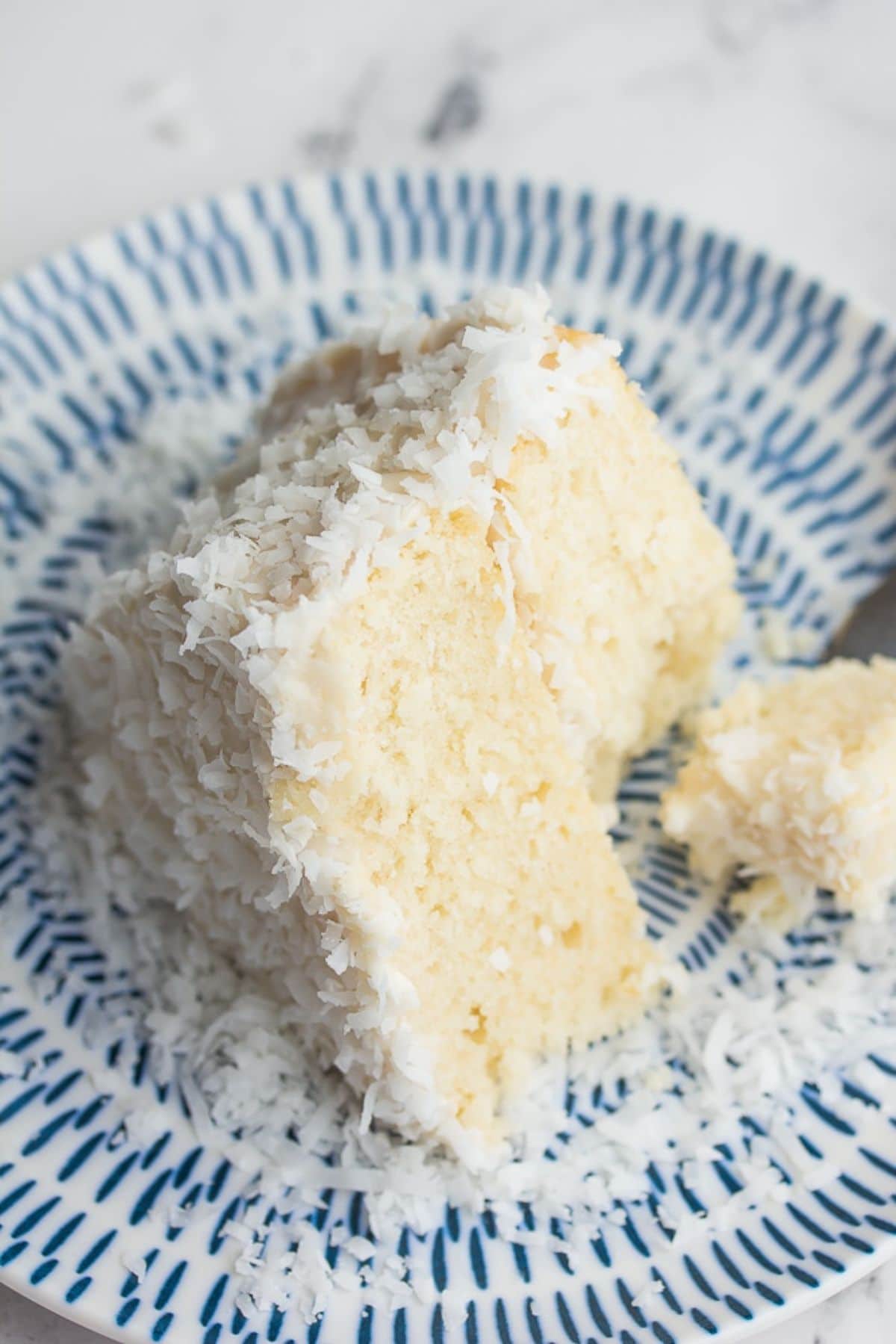 I love one-pan meals, so the idea that there might be a one-bowl cake has blown my mind! This vegan coconut cake from Nora Cooks is light and fluffy, and made in one bowl – result!
Vegan biscoff donut holes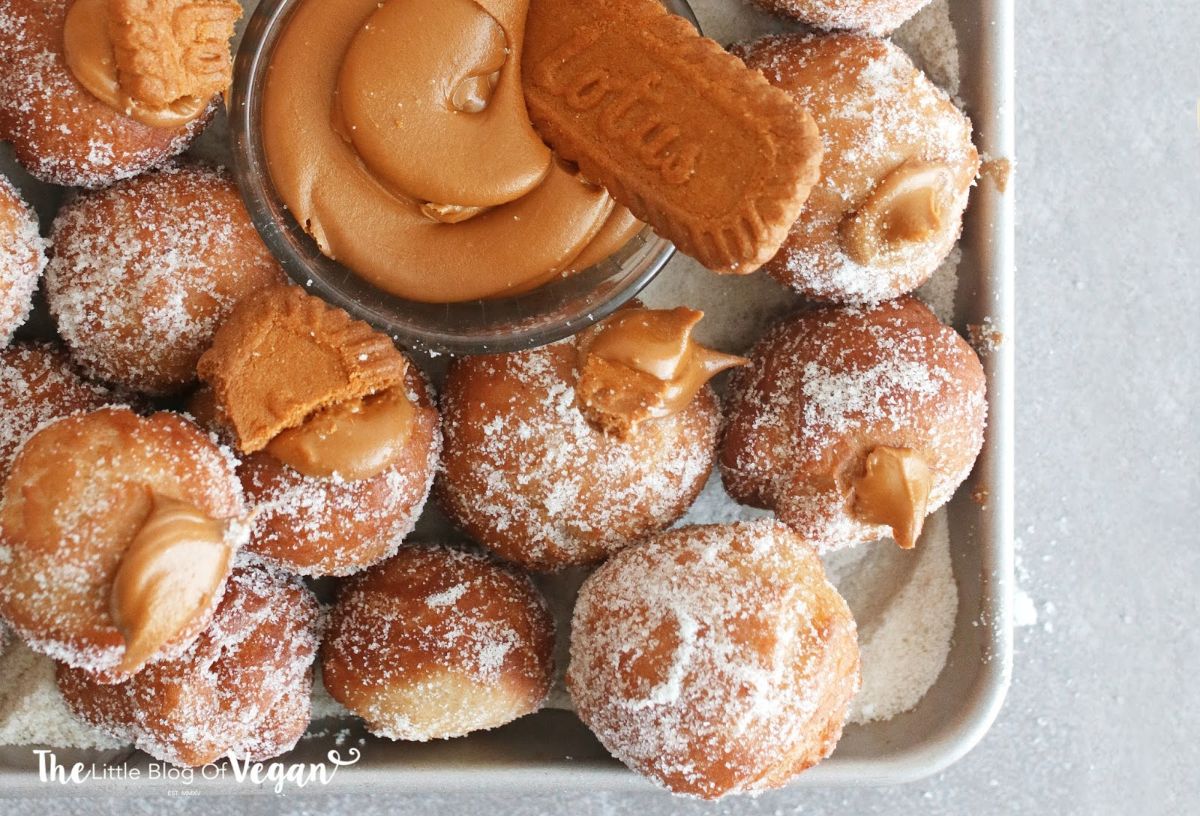 Bite-sized fluffy donuts that taste like Biscoff spread. It's the dream! And these delights from The Little Blog of Vegan are, unsurprisingly, vegan! And amazing. You need to try them!
Vegan snickerdoodles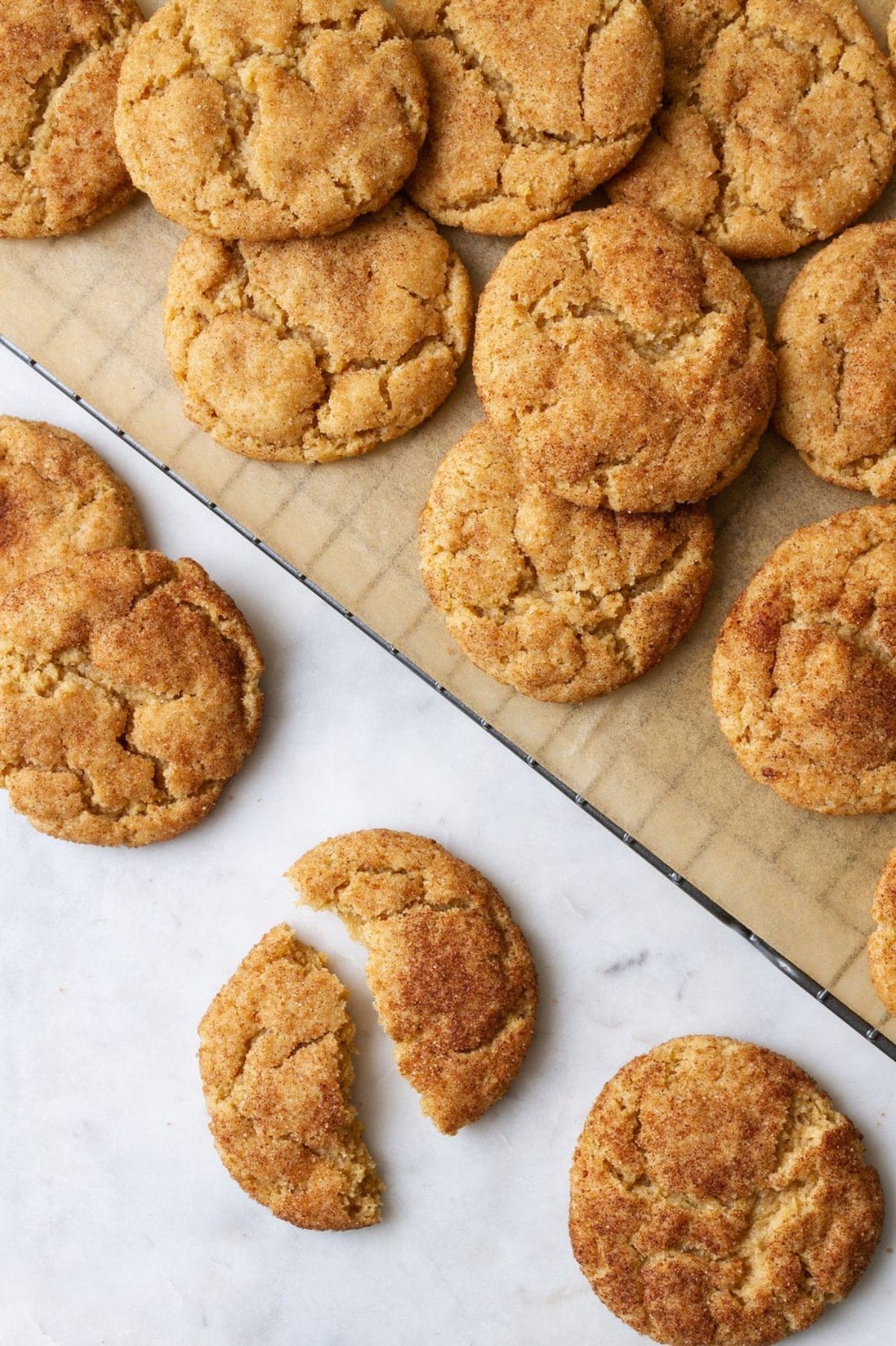 Are you struggling to think of something to take along to the next festive family gathering? If you need to find a vegan dessert option then these snickerdoodles from The Simple Veganista will go down a storm.
Vegan lemon bars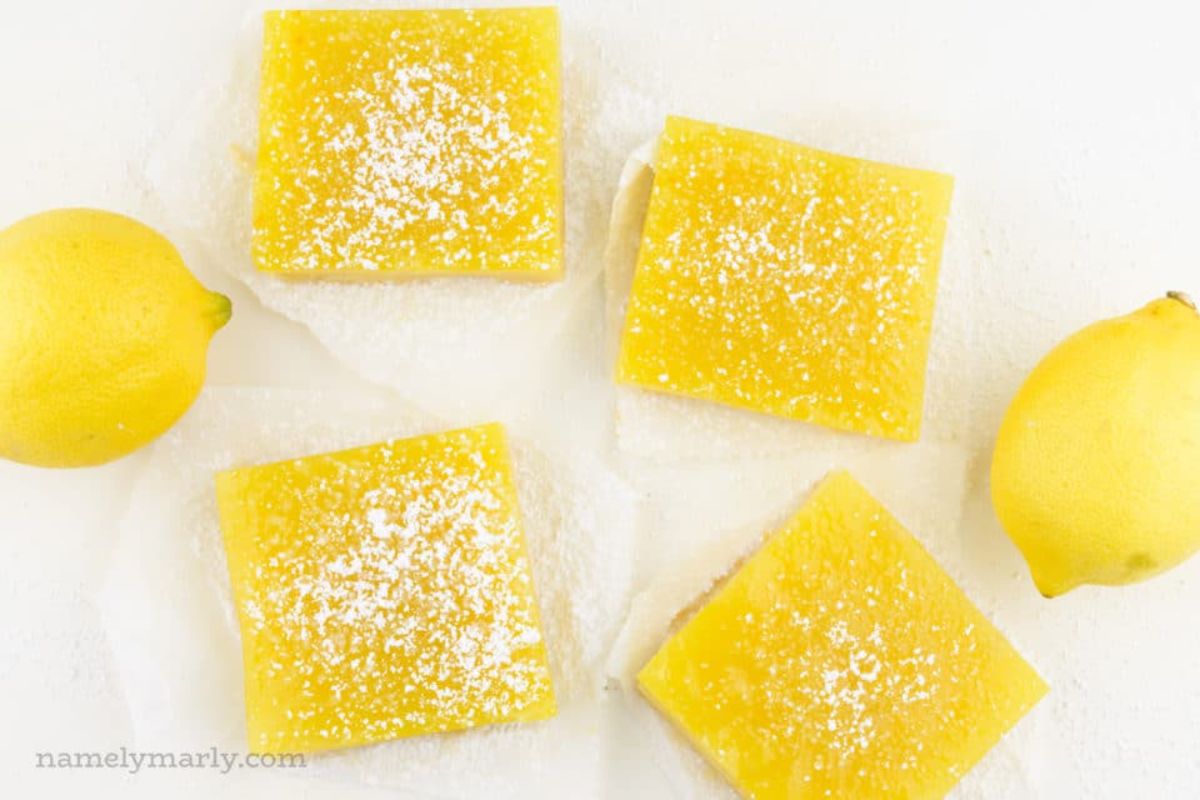 From cinnamon sugar to tangy and fresh lemon, there's something for every vegan taste here. These lemon bars from Namely Marly have a perfect shortbread crust and a vibrant vegan lemon curd topping.
Vegan coffee cake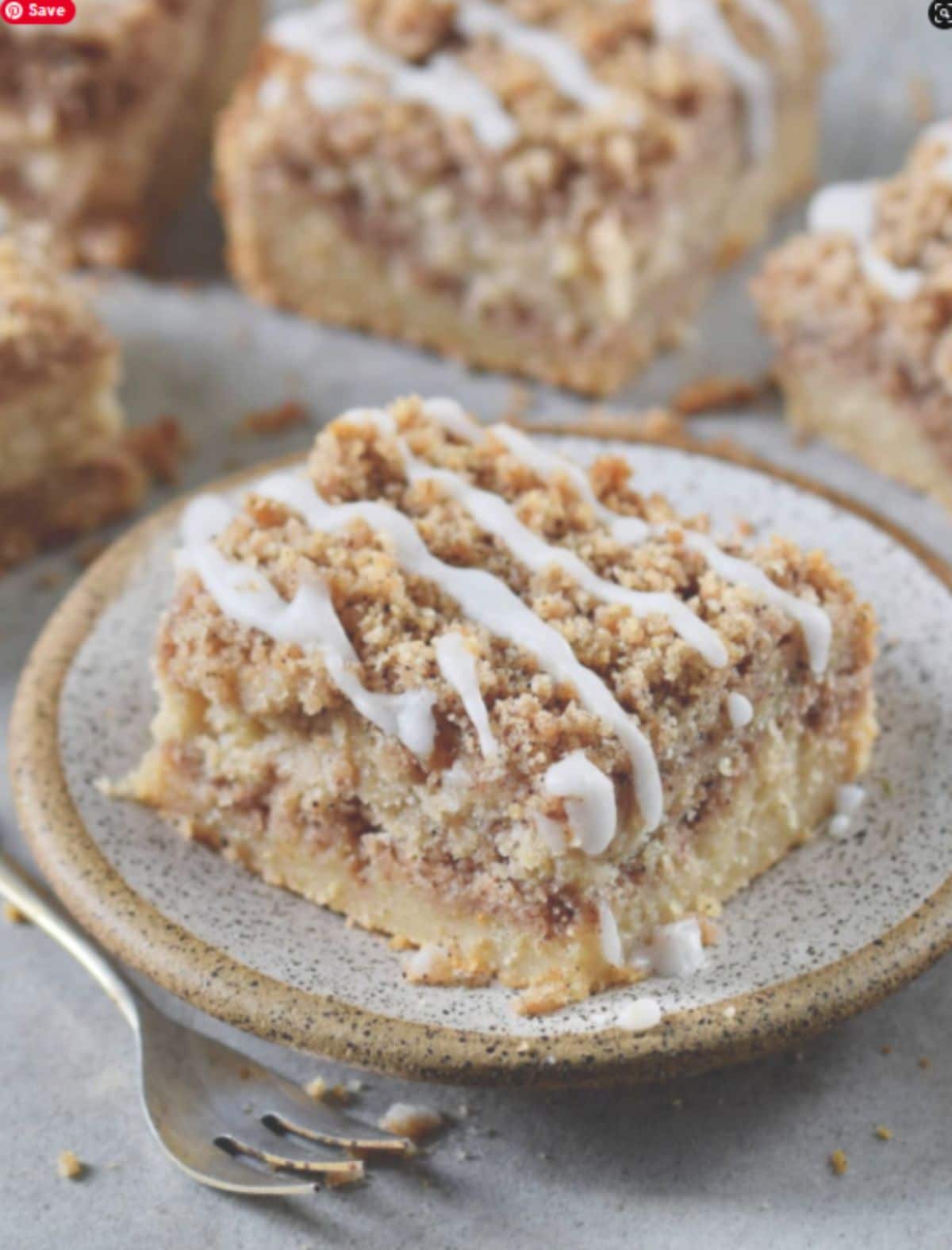 When you find yourself gazing wistfully at the gorgeous cakes in the bakery windows, it's time to brush off your measuring scales and discover your new favorite vegan dessert recipes. This vegan coffee cake from Ela Vegan is plant-based and gluten-free, so you can serve it up to pretty much anyone (if you've got any left!).
Chai cupcakes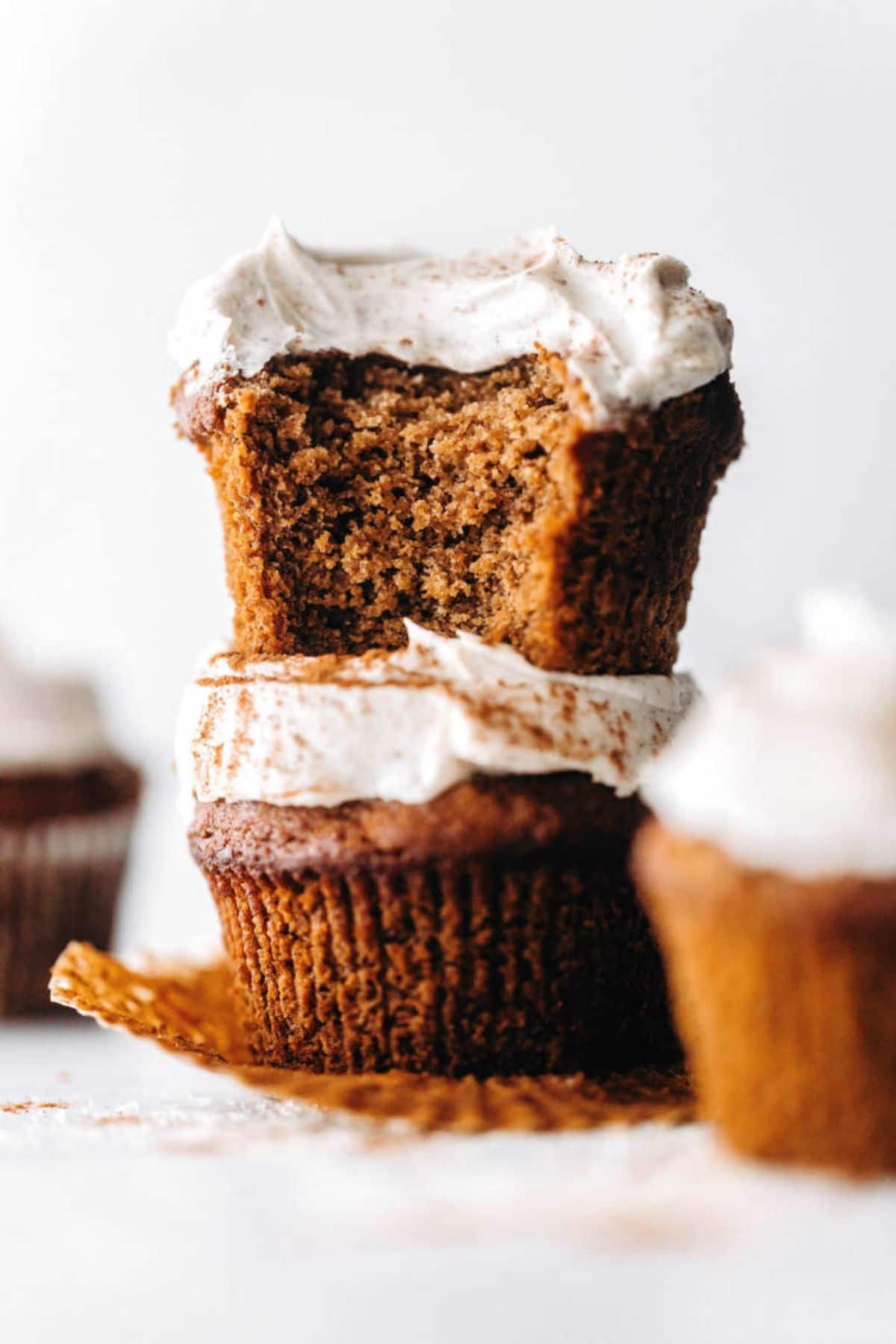 The warming taste of chai is everywhere right now, and Feasting on Fruit has infused these fluffy cupcakes with the delicious spice mix. Top them with vegan buttercream and you'll be Queen Bee at the next school bake sale.
Vegan ginger cake with white chocolate frosting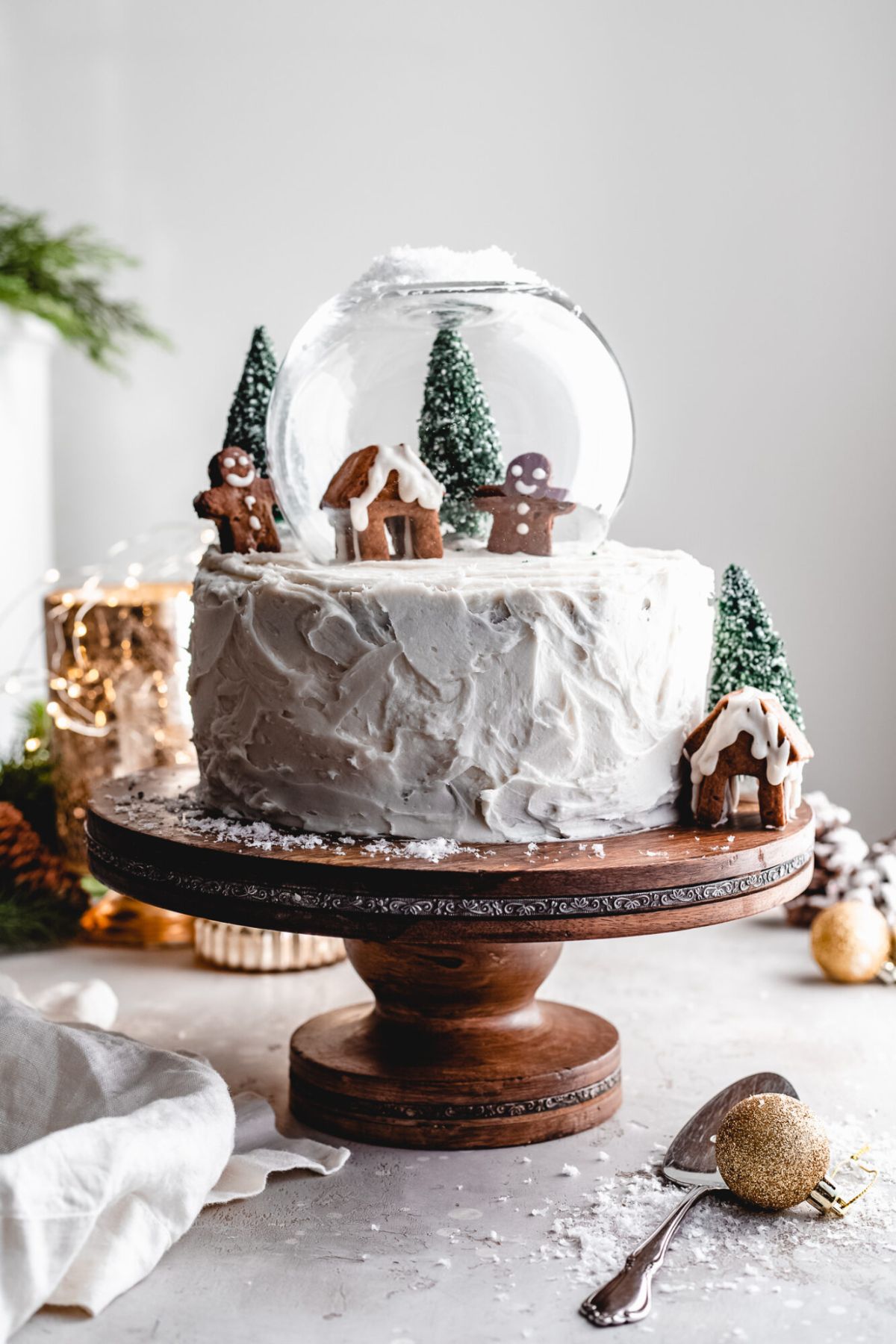 Ok, so maybe it's slightly too soon to be thinking about what cake will grace your Christmas table. But you need to keep this delectable ginger cake from The Banana Diaries in your back pocket for the holiday season. It is a showstopper!
Vegan tofu tiramisu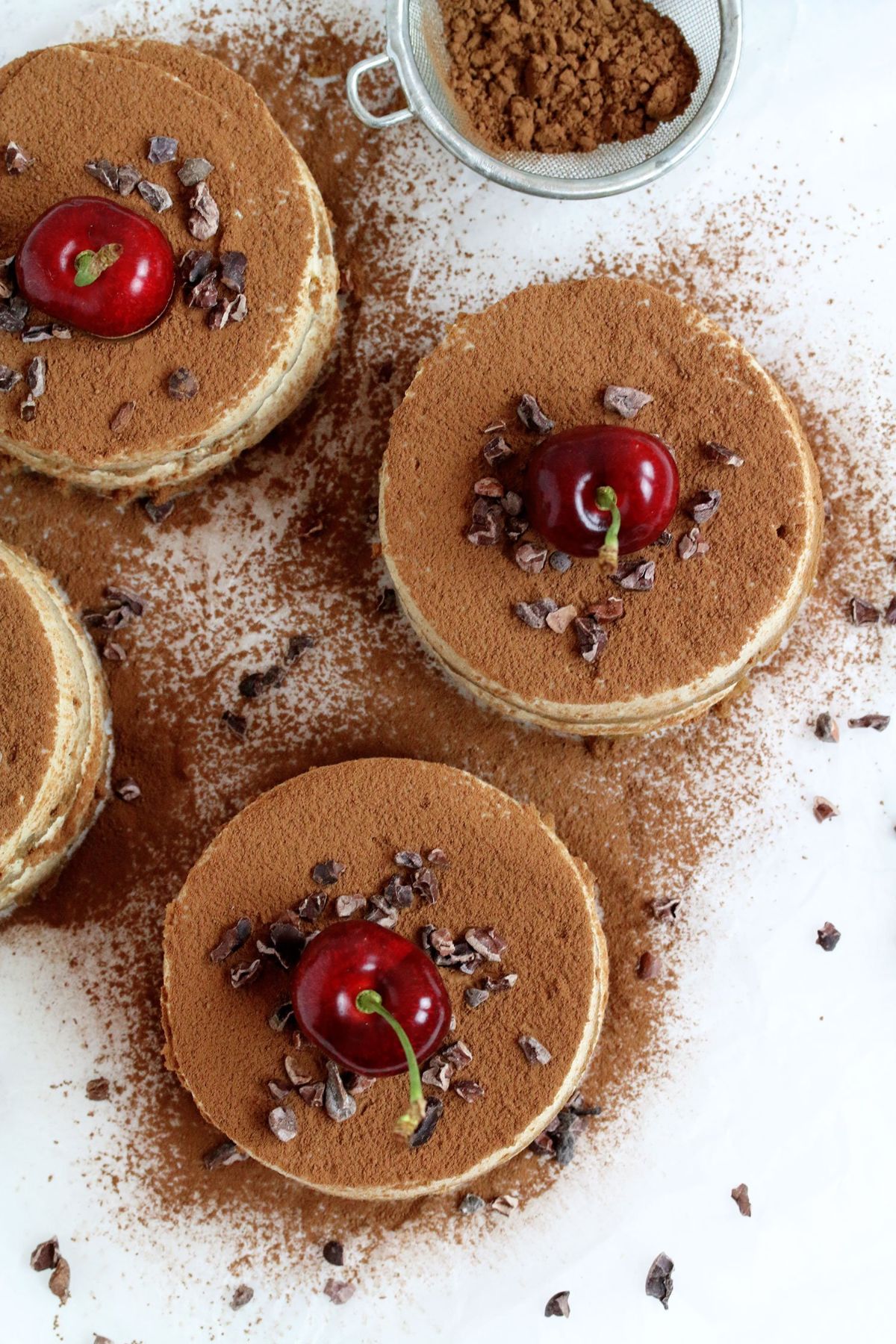 Usually, tiramisu isn't the thing on the menu you choose if you're looking for healthy desserts. An indulgent creamy mix, it might be tasty, but it's not good for your waistline. But this vegan tofu tiramisu from Nadia's Healthy Kitchen is plant-based, high in protein and a healthy version of your favorite Italian treat.
Protein cookie dough vegan mug cake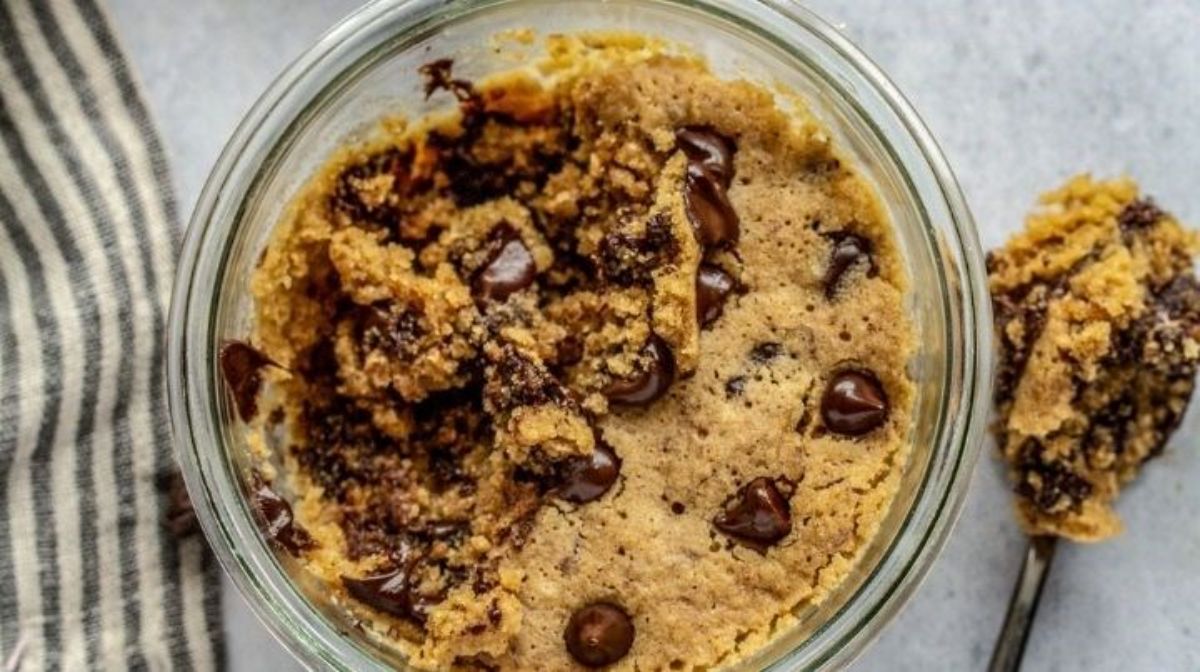 I love baking and creating yummy meals and desserts for family and friends. But sometimes I want a quick and easy vegan dessert recipe that I don't have to pre-heat the oven for. So this mug cake from Pulsin Feel Good Nutrition is great for speedy, plant-based pudding.
Vegan chocolate ice cream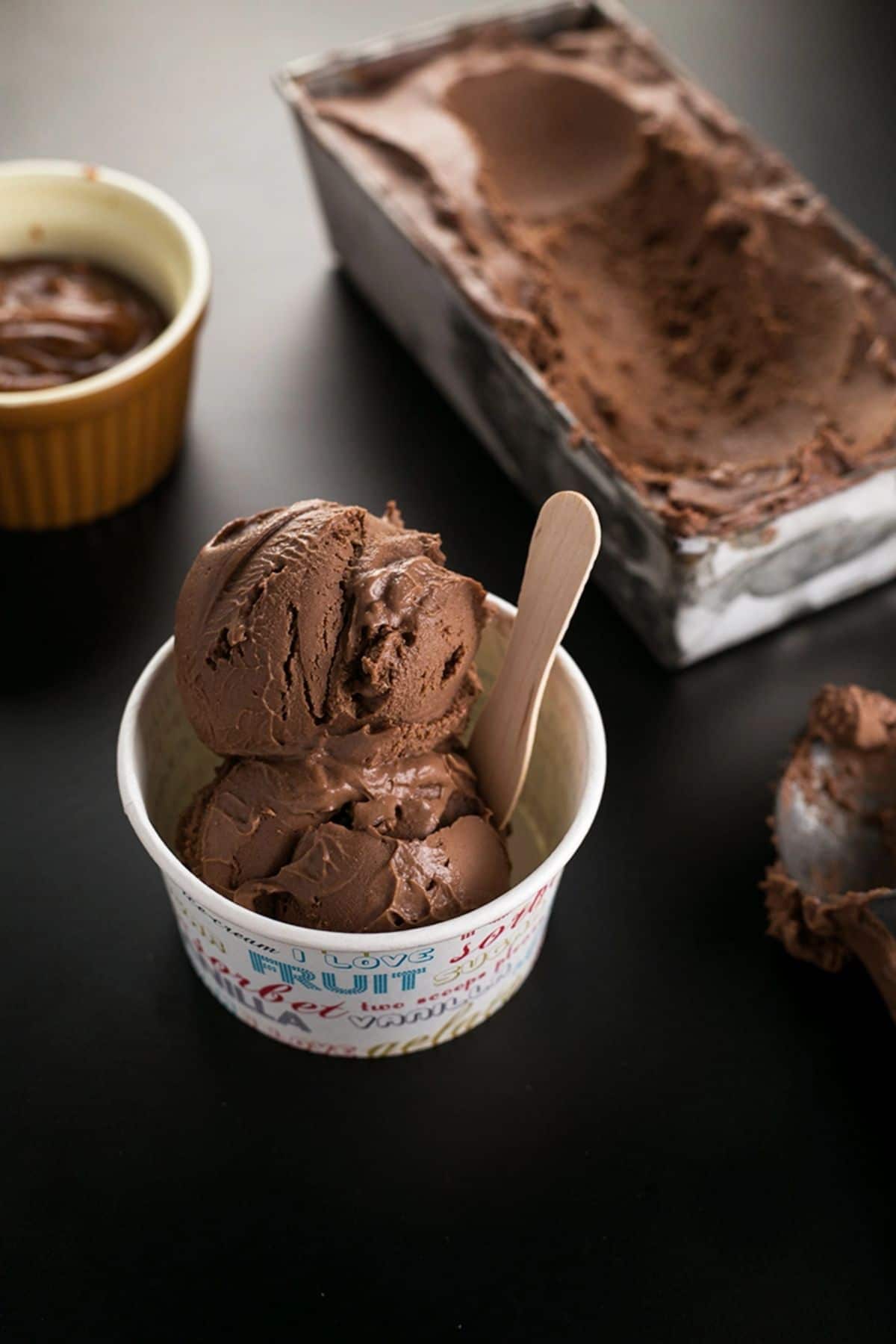 Making ice cream at home is hard enough when you're using all the usual, dairy, ingredients. When you're trying to perfect your ice-cream game and stick to the vegan diet it can be even harder. Thankfully, Crazy Vegan Kitchen has done the work for you. This chocolate ice cream is to die for!
Vegan nutella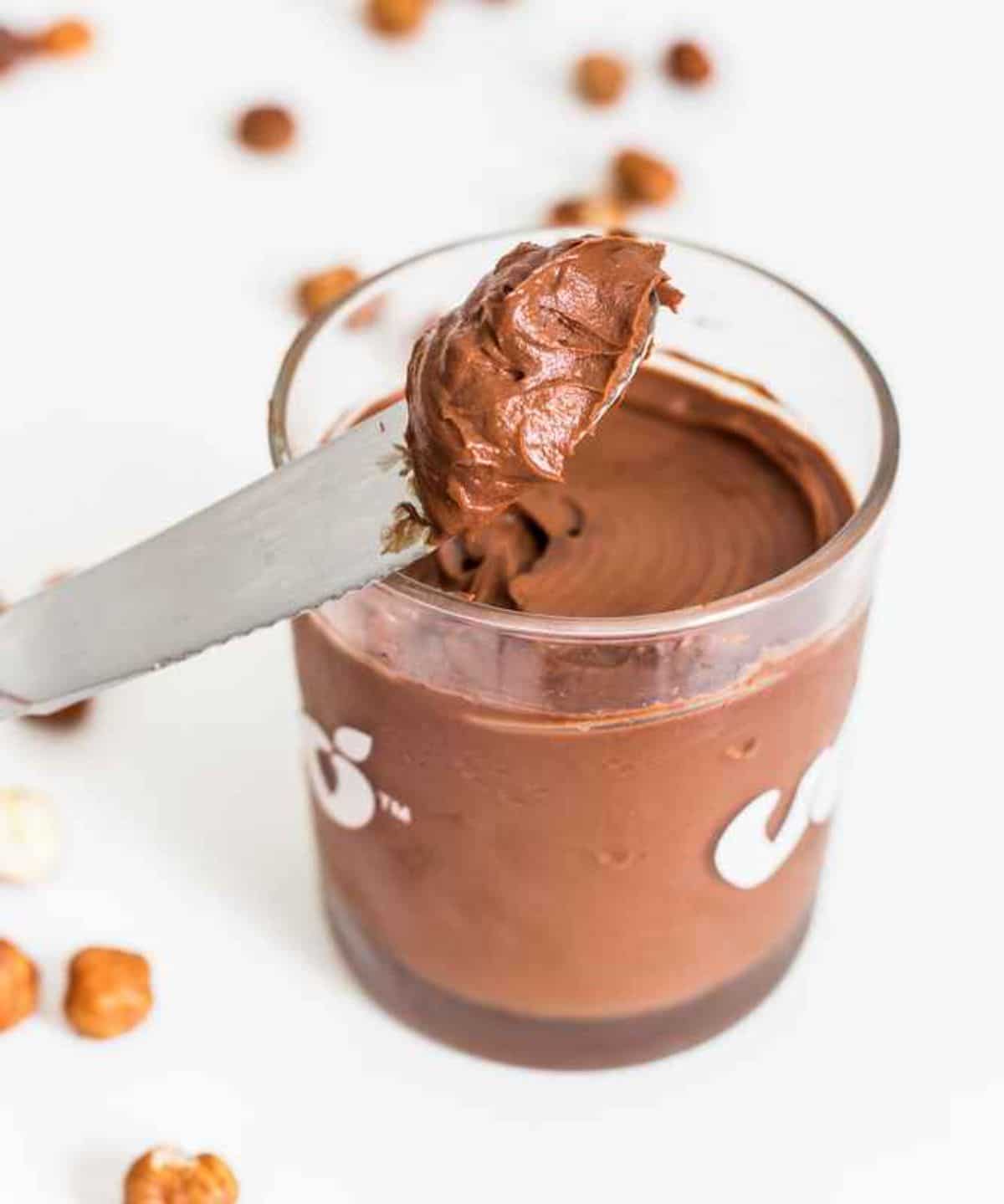 If you're trying to keep a handle on what is actually going onto your kid's toast, then this vegan chocolate spread from Blooming Nolwenn is oil-free, refined sugar-free, vegan, and delicious on waffles, pancakes, and toast!
Pumpkin spice truffle bars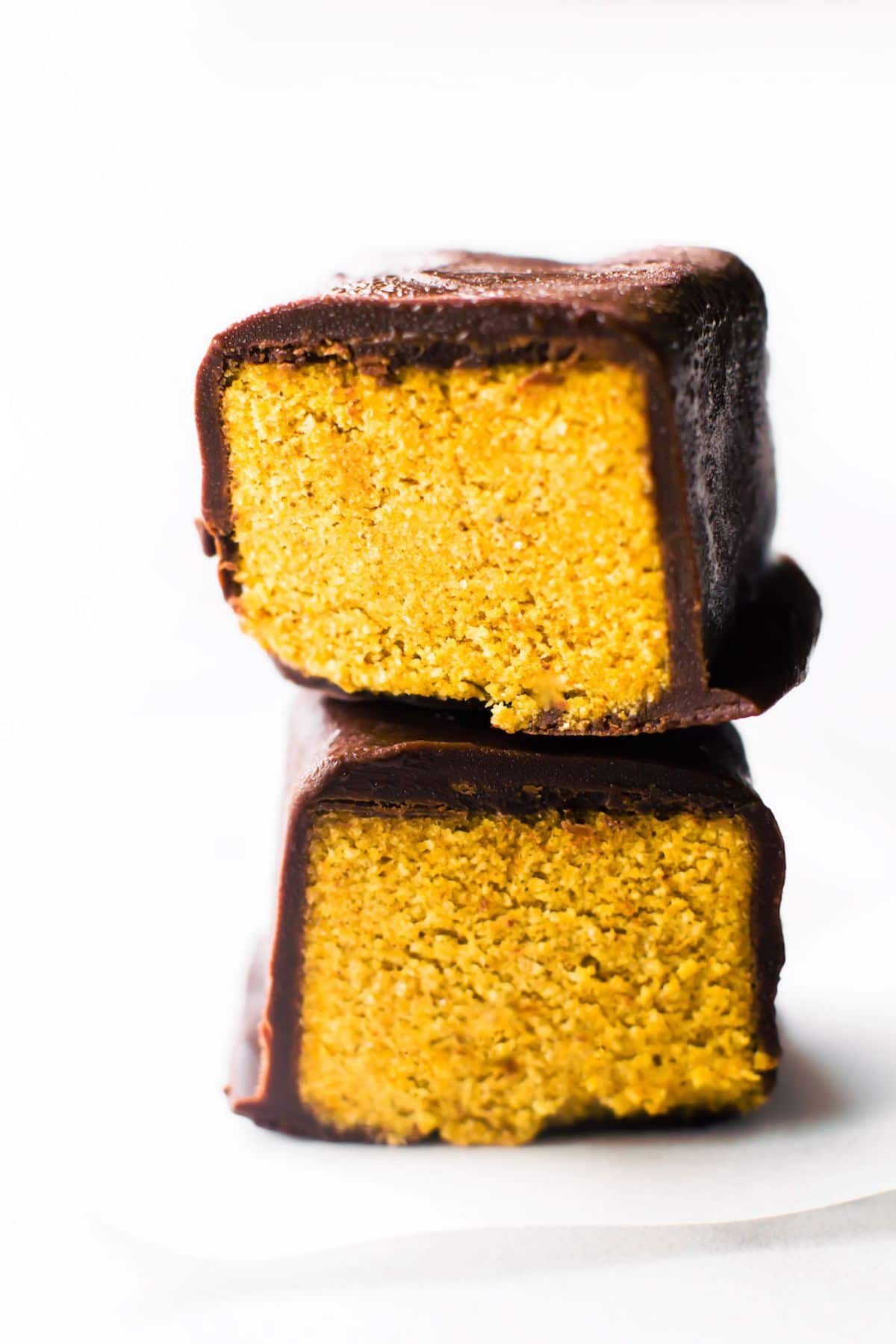 Come on, jump on the pumpkin bandwagon! These pumpkin spice truffle bars from Feasting on Fruit are just the right size to throw in a pot in your bag for that mid-afternoon slump. Vegan snacks at their finest!
Vegan meringue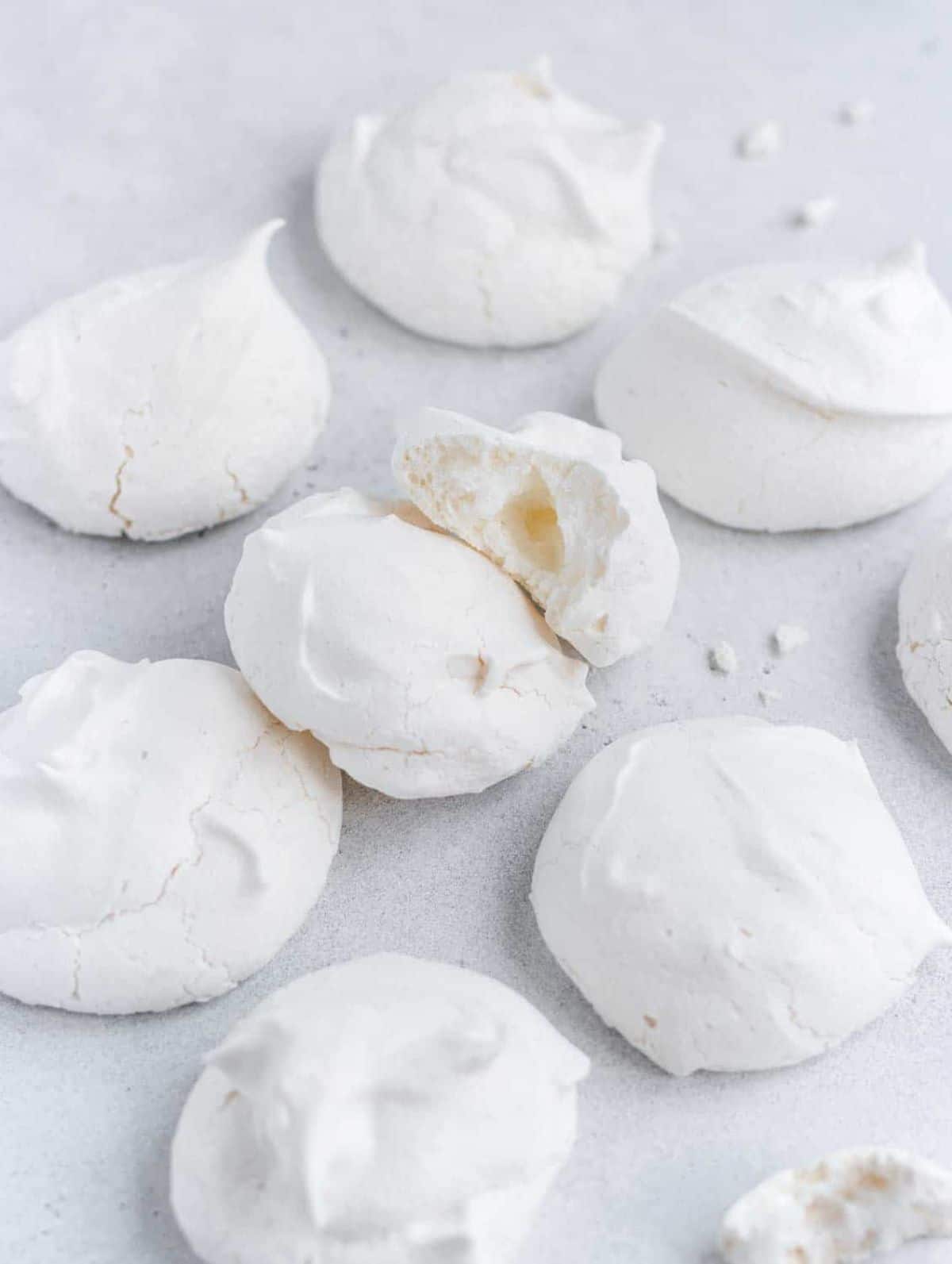 Pavlova is one of my family's favorite things! Topped with fresh fruit, chewy meringue pieces and vegan cream. But I have to be honest that my vegan meringue game isn't great. The Plant-Based School have created the perfect base for all my raspberries. So now I don't have to worry!
Vegan banana bread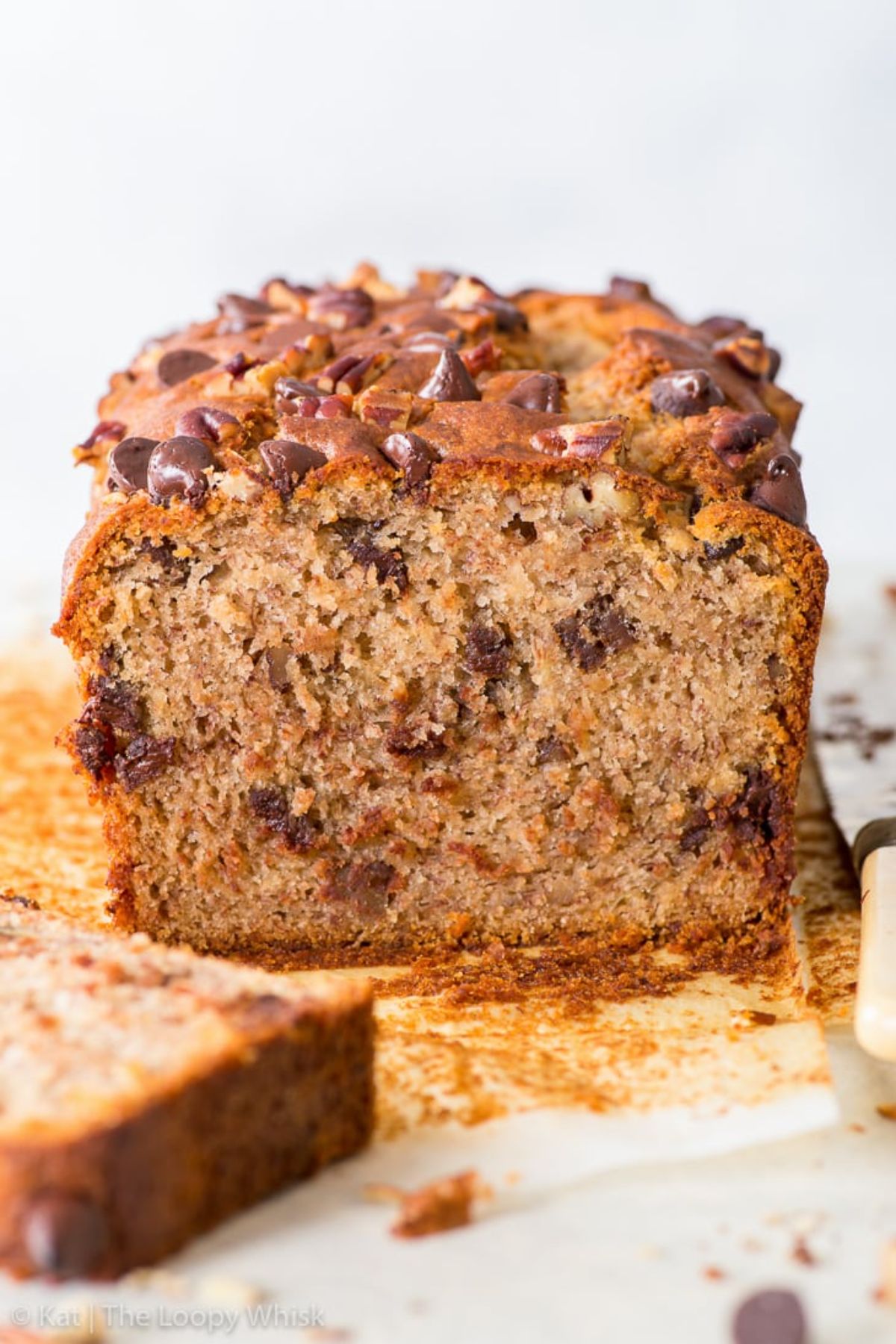 If you didn't make banana bread during a lockdown this last year then what were you doing? Slightly mushy bananas all over the globe ended up as moist loaves of cakes.  But this vegan version from The Loopy Wish is my favorite. Soft, full of vegan chocolate chips, and bouncy.
Vegan zucchini brownies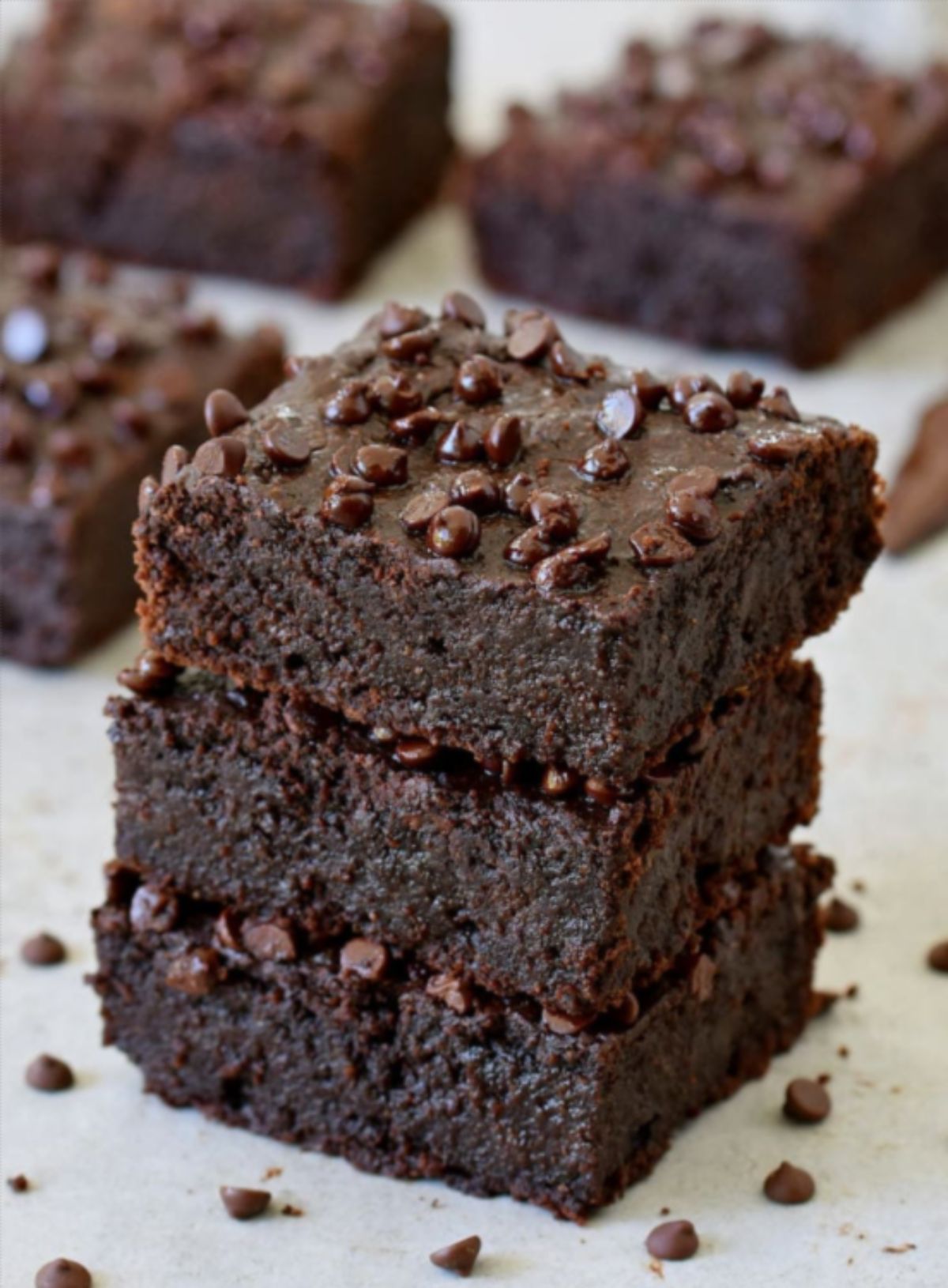 Now, I've added a few brownie recipes to this round-up. Not because I'm indecisive, but because one person's favorite brownie is another person's dry lump of cake. We're all different. Ela Vegan's zucchini brownies are incredibly gooey, so you have been warned!
Vegan zucchini muffins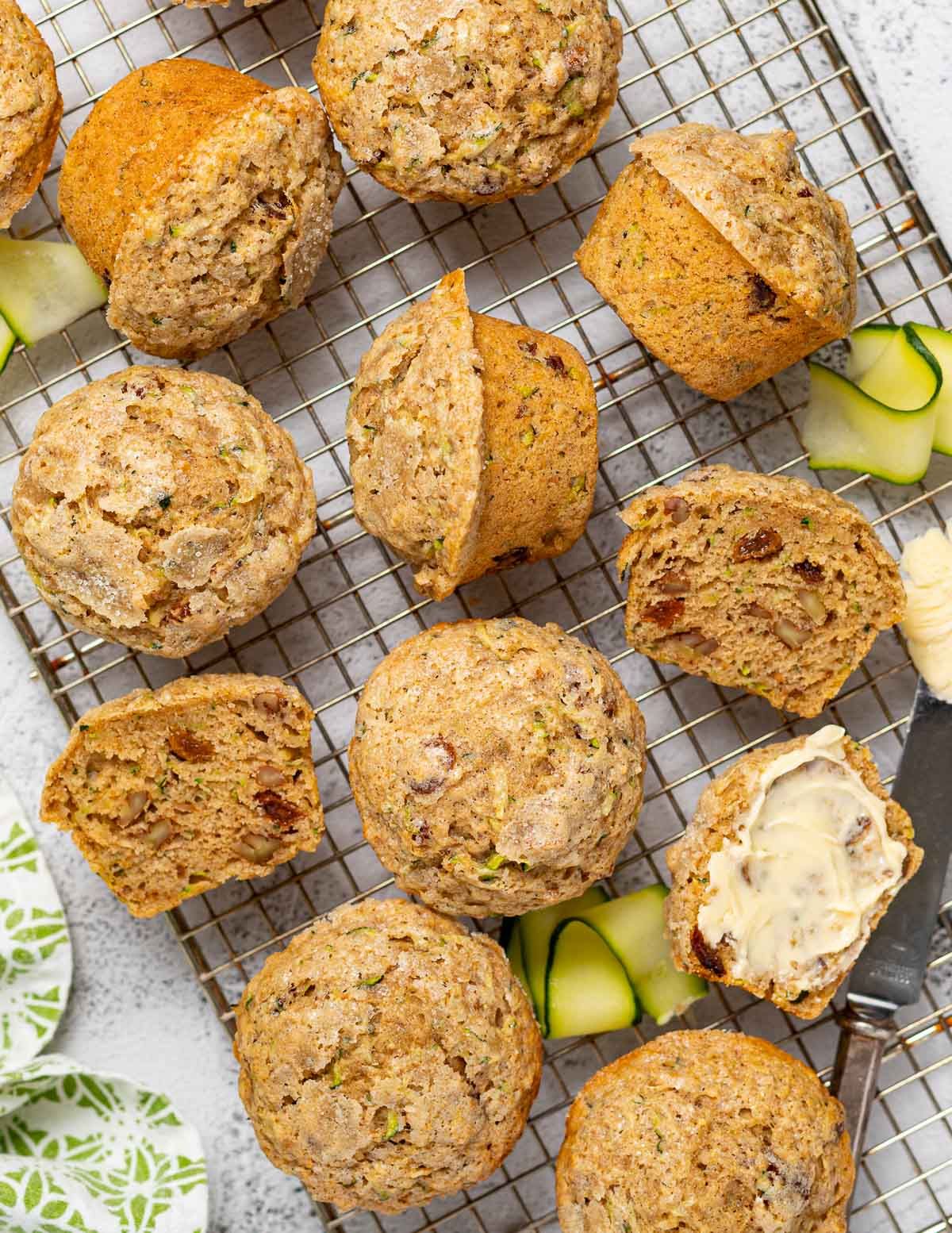 When it comes to vegan baking, zucchini is a little like the humble cauliflower. You can use it for pretty much everything, and it will always taste different (and delicious). Take these vegan muffins from A Virtual Vegan for example. They're fluffy and moist, and you'd never guess they had green veg hiding inside them.
Vegan berry crumble bars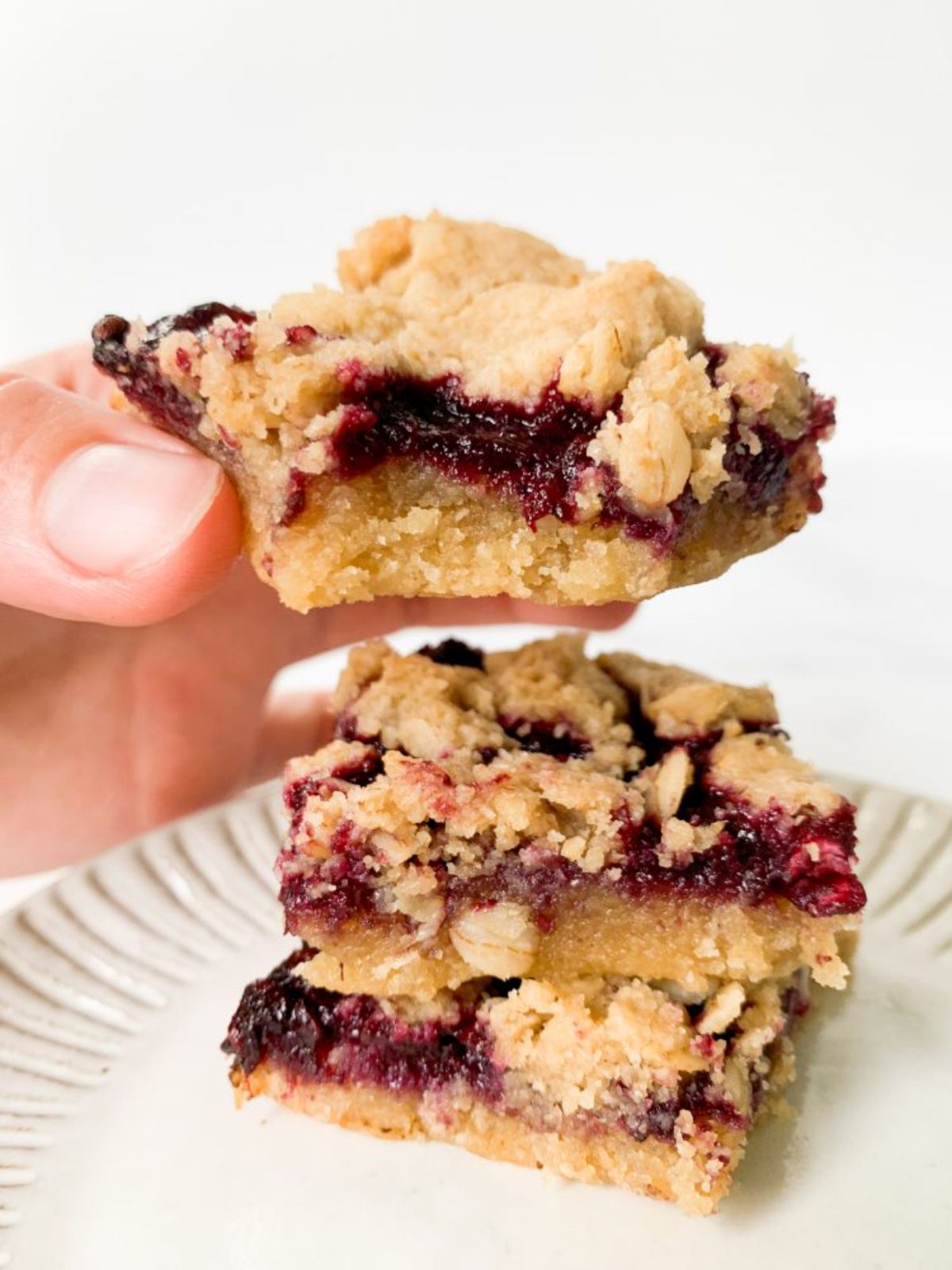 As Fall walks slowly onto the scene, the ripe blackberries start to appear on the bushes around my house. We love picking them and turning them into a crumble with the apples from our garden. But these berry crumble bars from Wellness by Kay will definitely be making an appearance this year!
Vegan brioche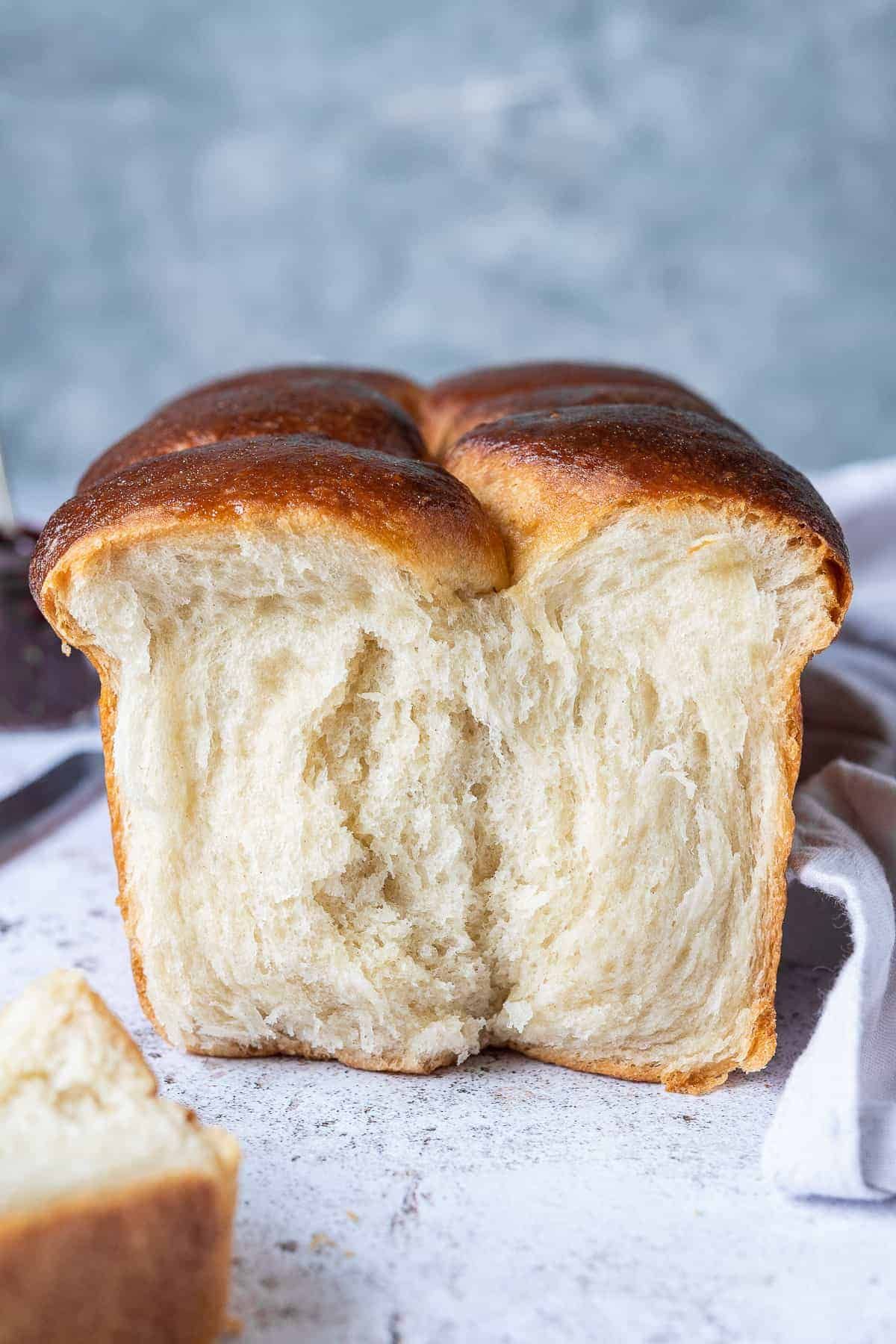 Tomorrow's breakfast is merely a bit of mixing away! Using aquafaba instead of eggs, Domestic Gothess has created the most bouncy and rich brioche for you to slather in jam or toast with your eggs.
Vegan peanut butter banana brownies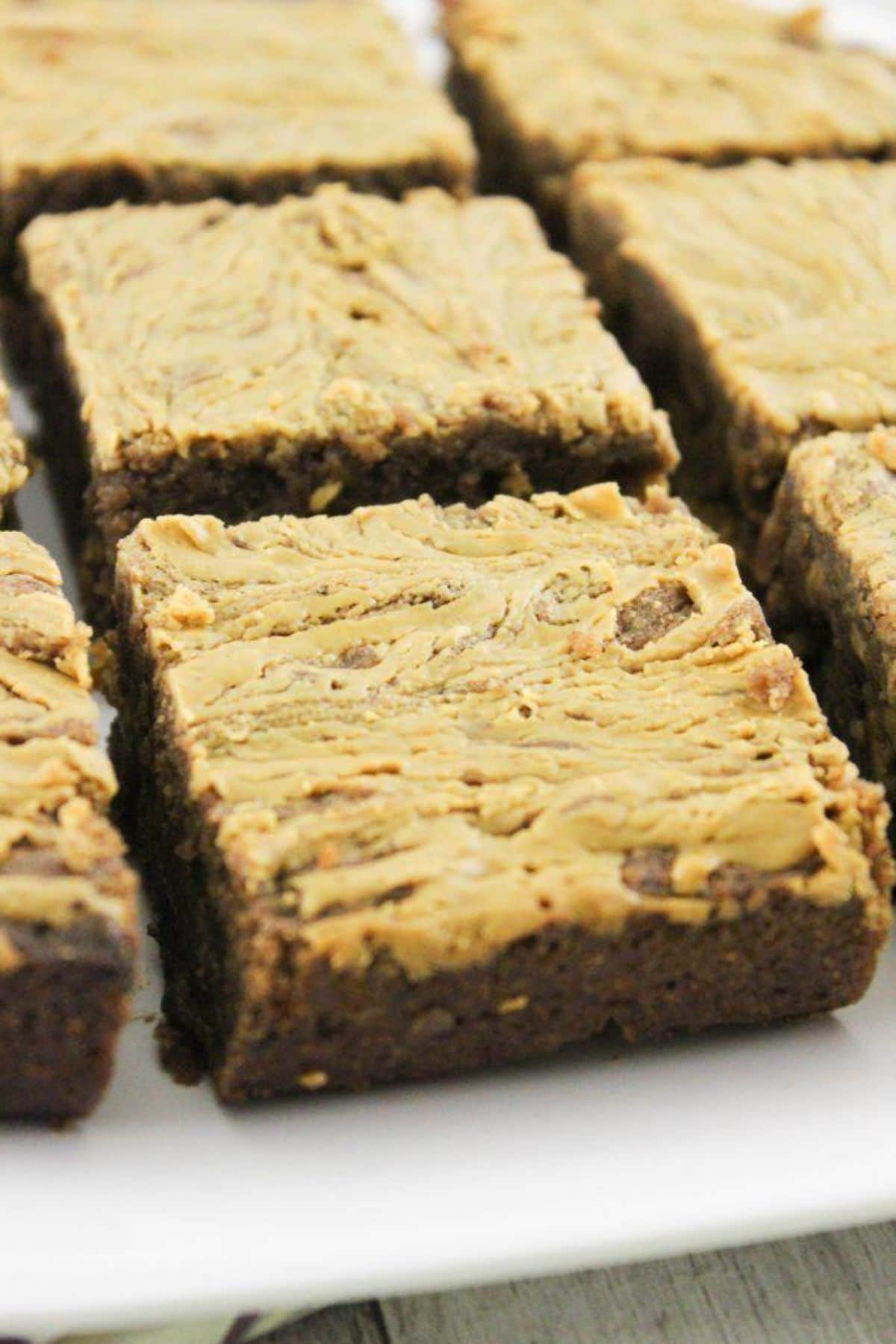 When chocolate alone isn't enough, these peanut butter banana brownies from Baking You Happier step in to save the day. Gooey, delicious, and easy to make, they are the holy grail of cake.
Vegan pistachio fudgy brownies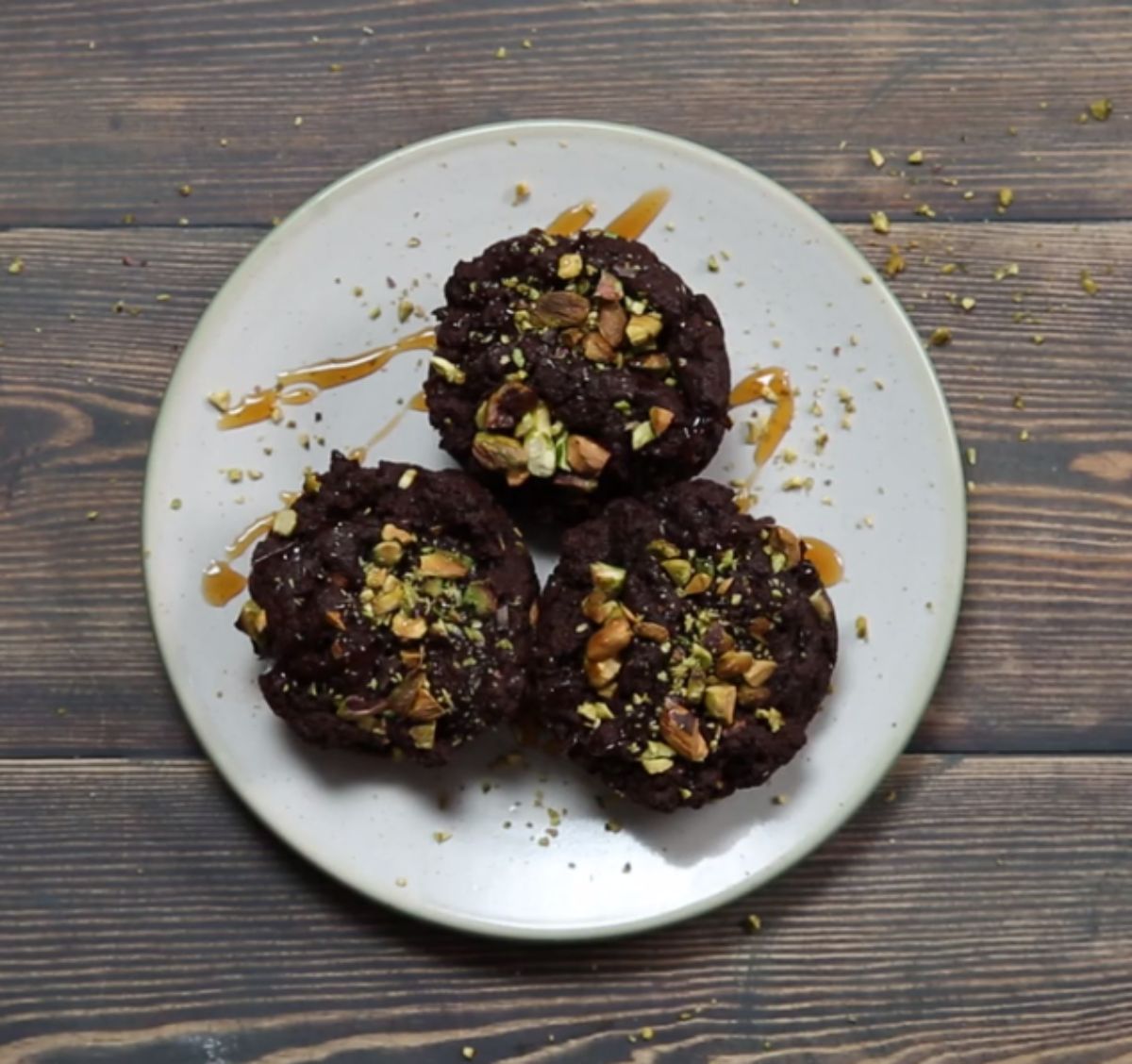 Banana not your thing? Then try these pistachio-based brownies from Taste Made. They include chia seeds for a massive protein boost, and they are perfectly fudgy in the middle.
Vegan baklava cigars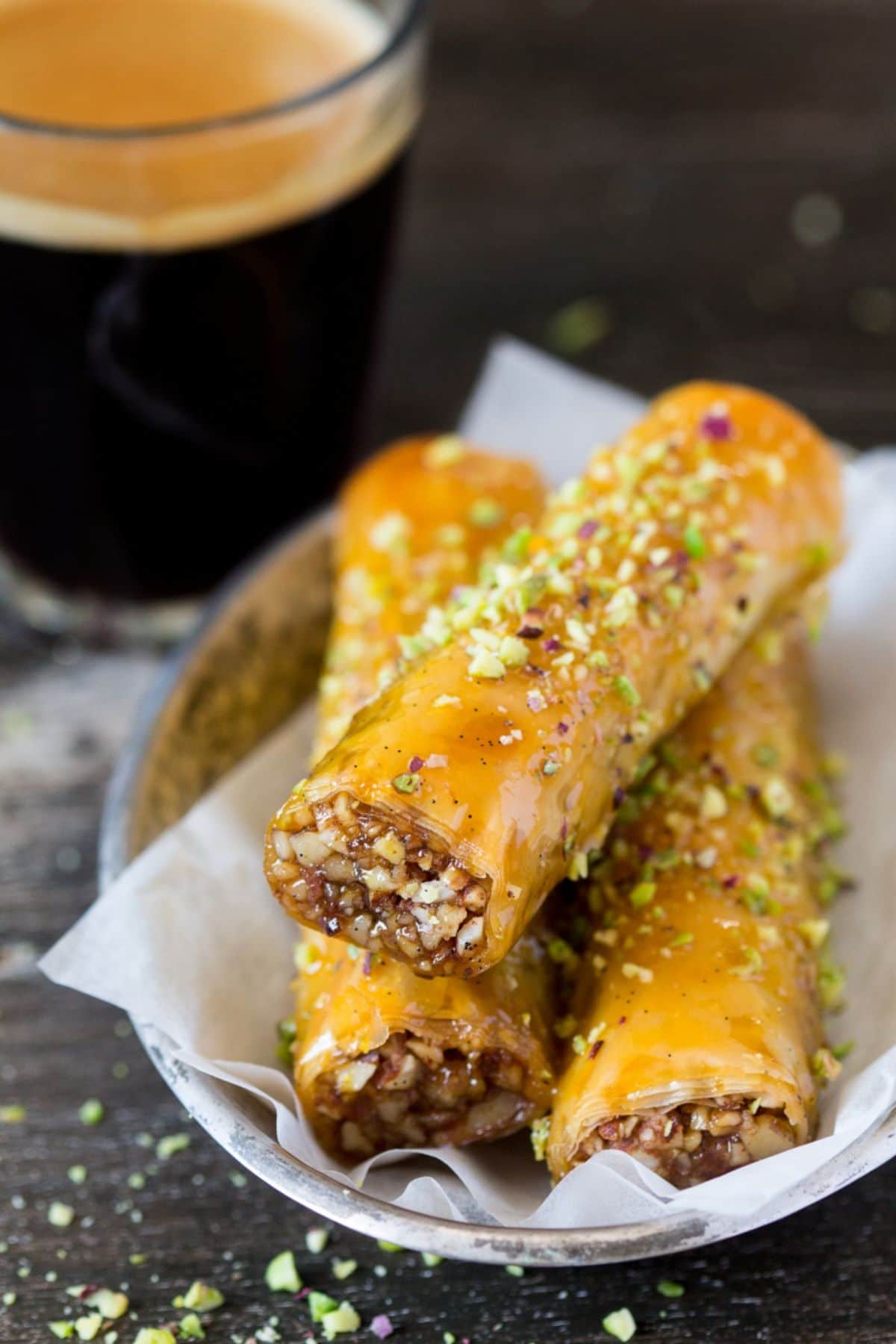 There's a Lebanese restaurant in our town, and they make delicate baklava, oozing with honey. Obviously, that's not helpful if you're looking for vegan dessert options. So, instead, why not try these baklava cigars from Lazy Cat Kitchen? They're completely vegan and refined-sugar free.
Vegan banana pudding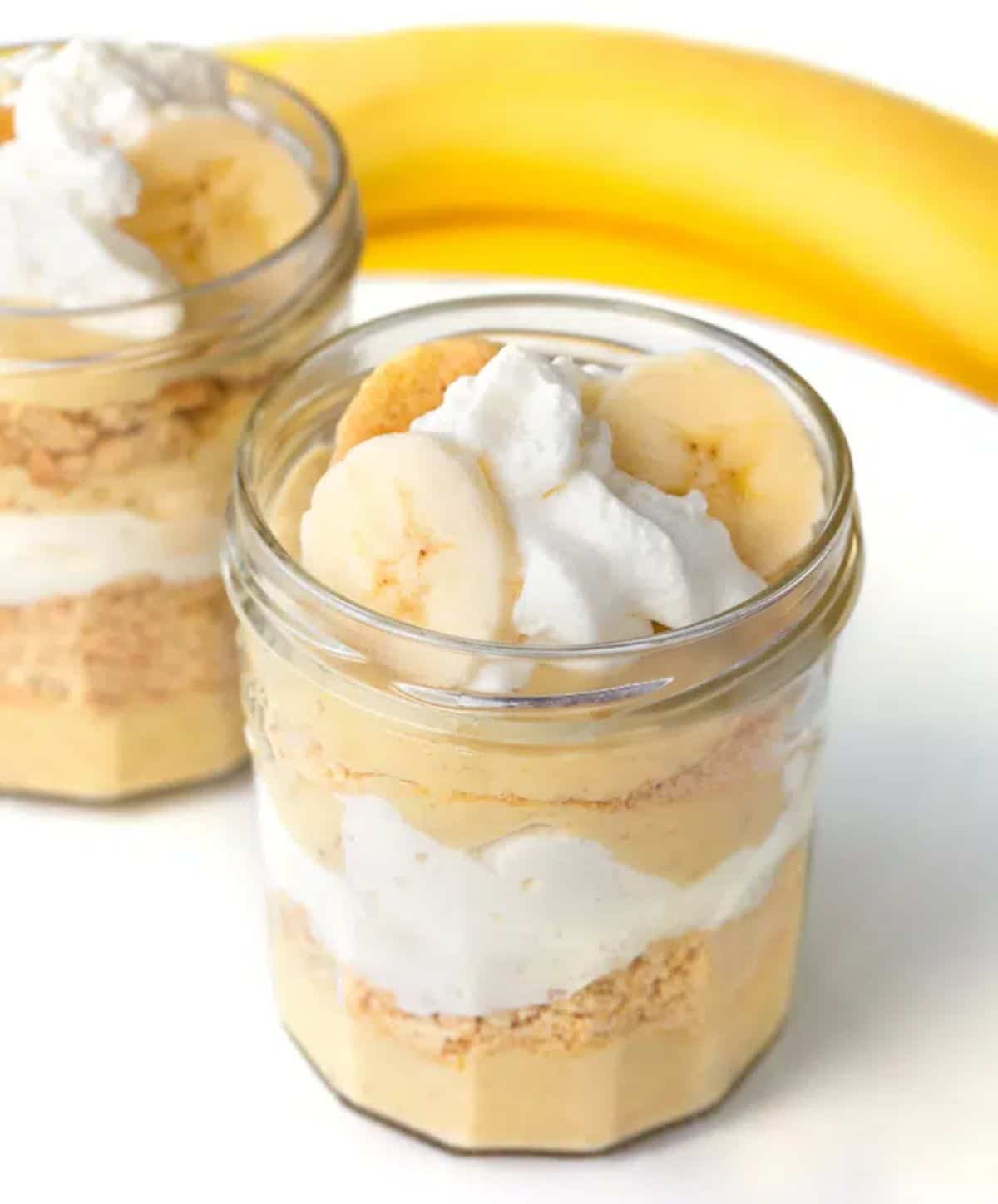 We're back on the bananas again because, let's face it, we all need ways to use up the slightly too ripe ones at the back of the bowl.  If you're looking for a new vegan dessert recipe, then you'll love these vegan banana puddings from Chocolate Covered Katie, and they look super cute, too!
Thick chewy chocolate chip cookies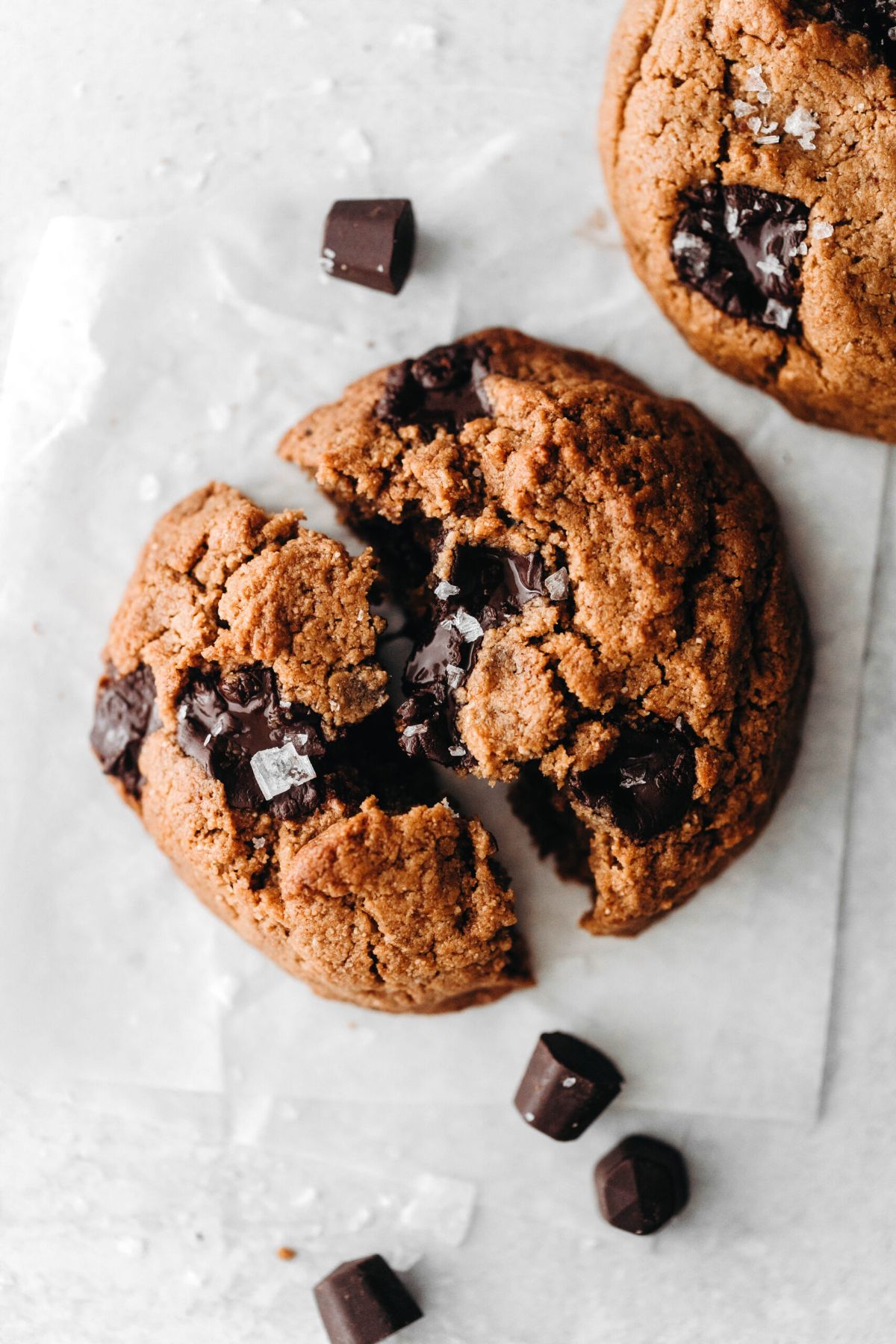 Want one of those head-sized cookies from the bakery but just know they're full of dairy and eggs? If you're looking for a vegan cookie option, then look no further. Feasting on Fruit has a chocolate chip cookie recipe that's chewy and thick to fulfil all of your cravings.
Vegan creme caramel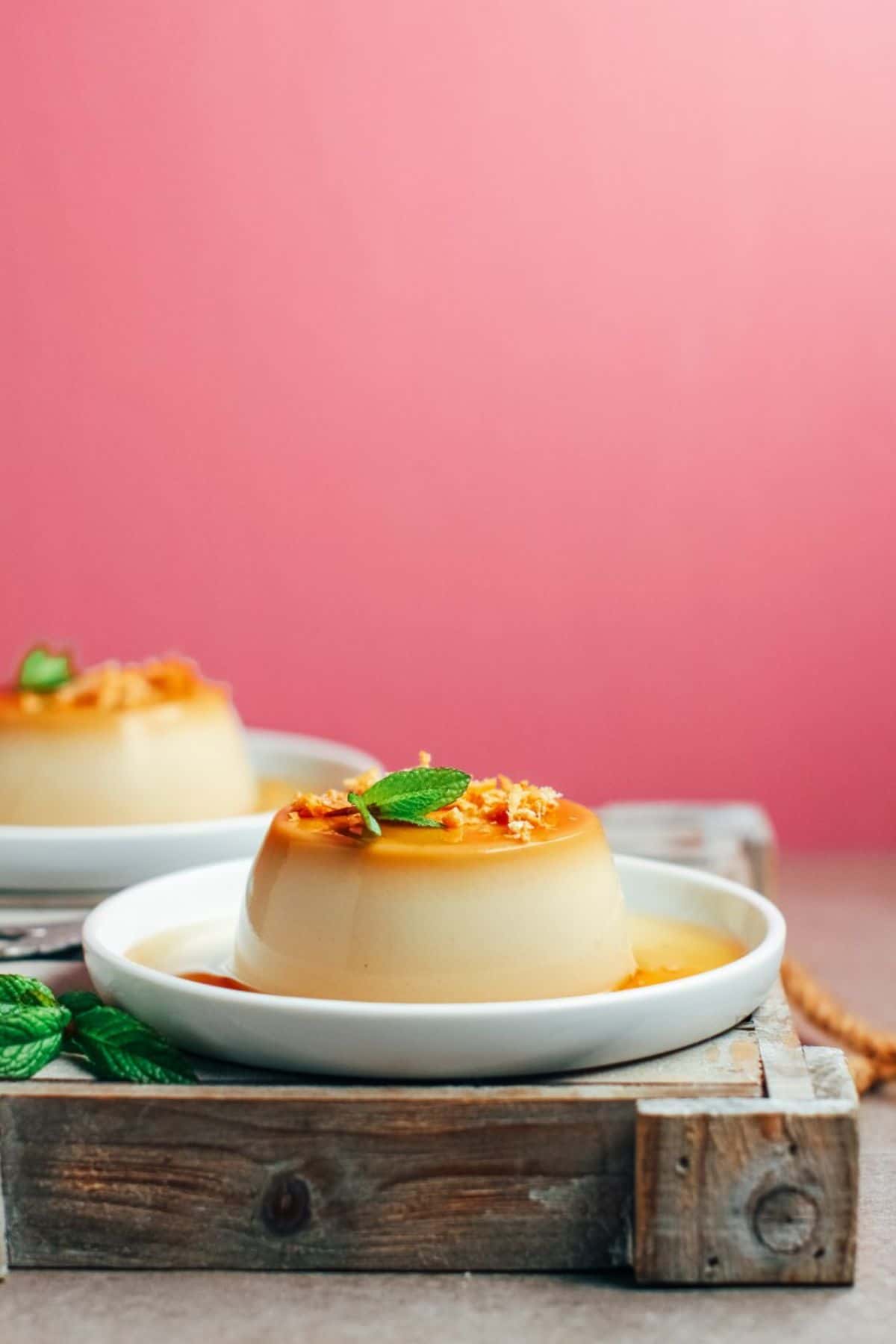 Creme caramel isn't for everyone with its wobbly texture. But if you love it then you'll be wanting to know if you can make a vegan version. Here is Full of Plants' vegan twist on this classic French dessert. Vegan vanilla custard and delicious caramel. It may convert you!
Best homemade vegan brownies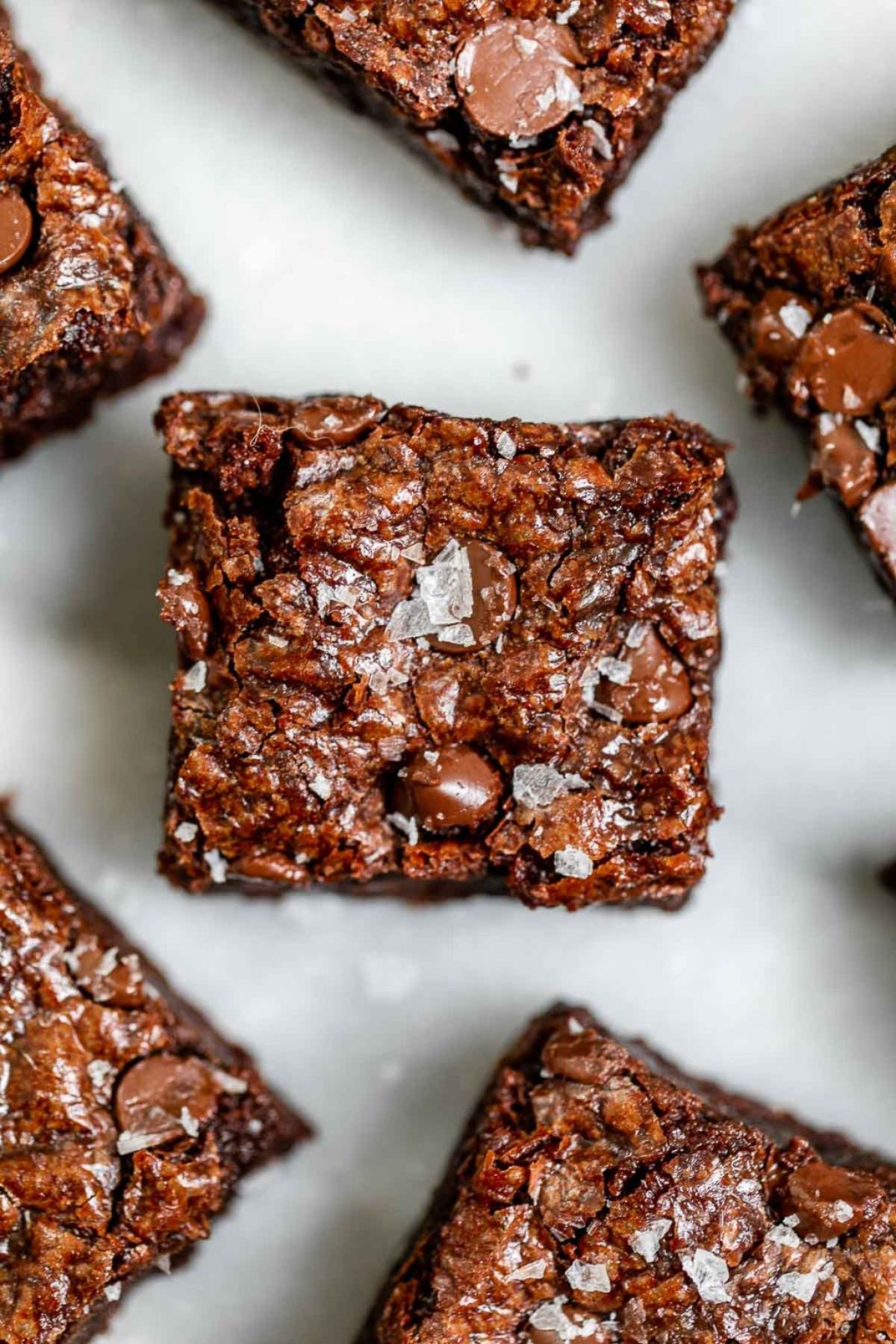 Another brownie recipe, but this time with flax eggs (because we don't always have a tin of chickpeas laying around). They have that perfect crackling top that you'd get from your favorite bakery. Eat With Clarity has done well!
Coffee cake banana muffins
When your teenager won't stop for breakfast you can throw one of these muffins from Food with Feeling at them as they run out of the door. Full of fibre, and plant-based goodness, you can be sure they'll have the energy for AP Chemistry.
Healthy coconut cream pie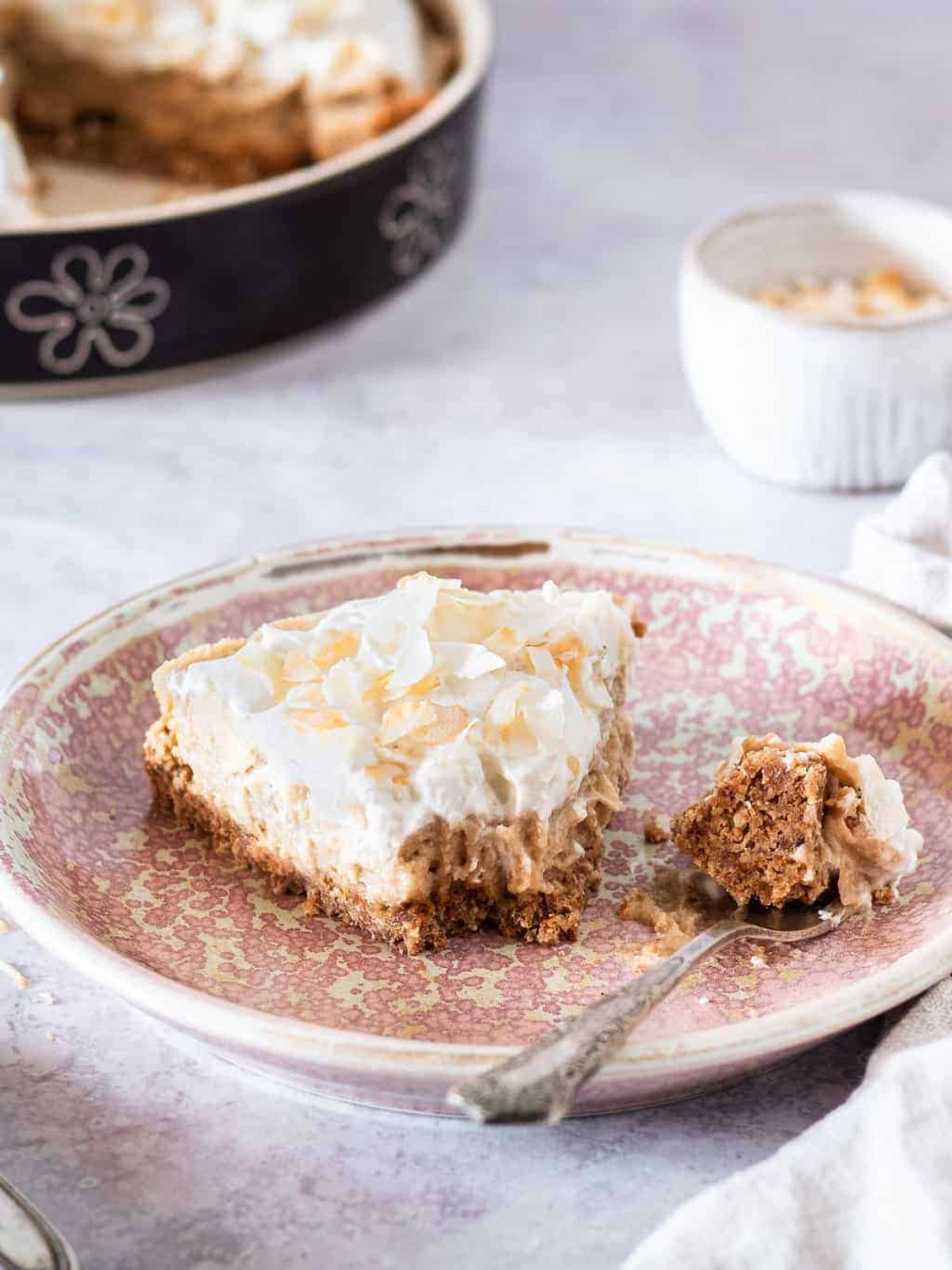 My Darling Vegan uses a nut and oat pie crust as the base for this delicious coconut cream pie. Gluten-free as well as vegan, there definitely won't be any leftovers.
Lemon blueberry cheesecake bars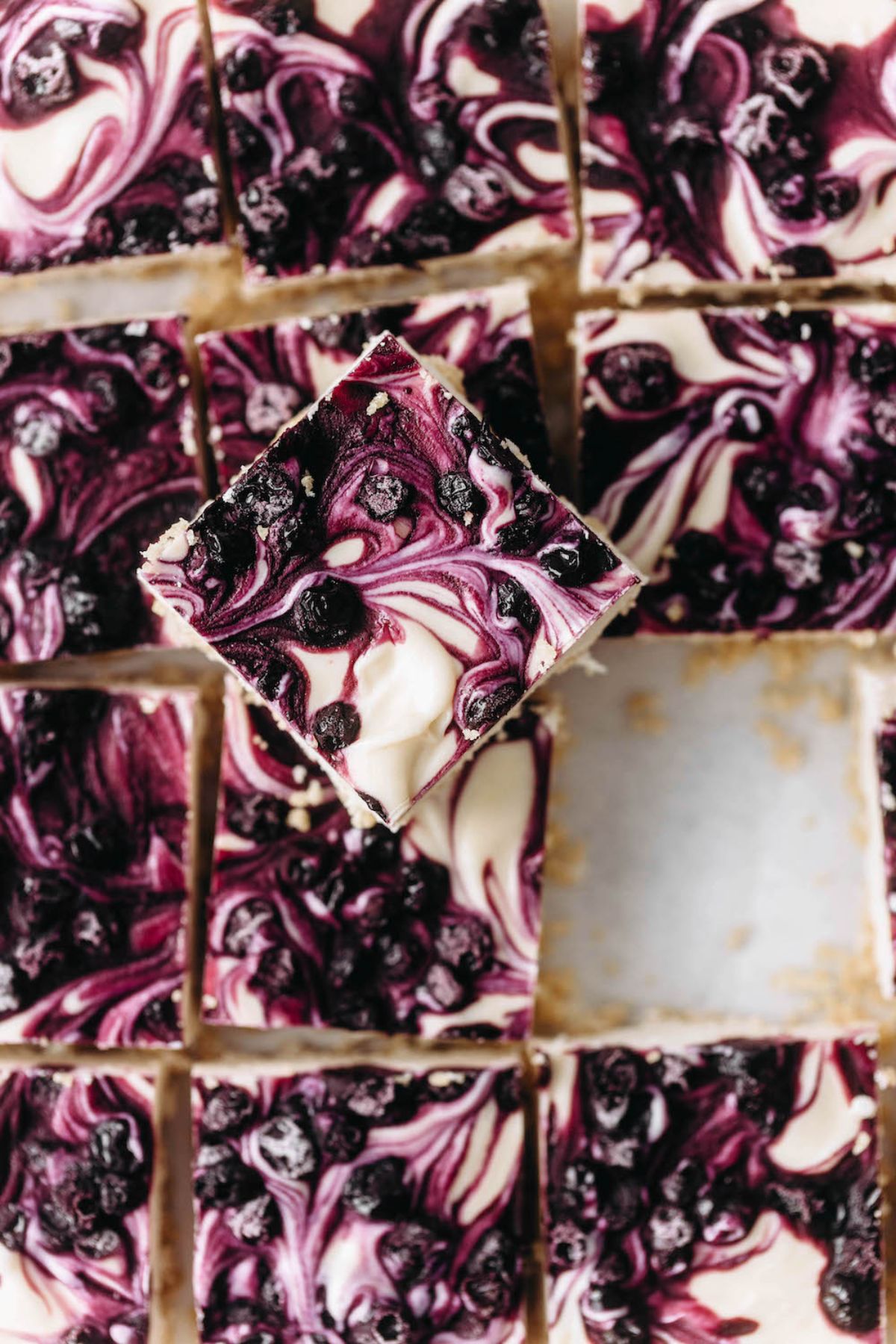 These beautiful bars would be another bake sale hit. Feasting on Fruit uses a cereal crust and a no-bake recipe to make these as easy, but effective as possible.