Gluten Free French Toast for those lazy weekend breakfasts. Just because we are gluten free doesn't mean we have to miss out on french toast! Best breakfast recipe ever.
(Gluten-Free, Dairy-Free, Nut-Free, Vegetarian)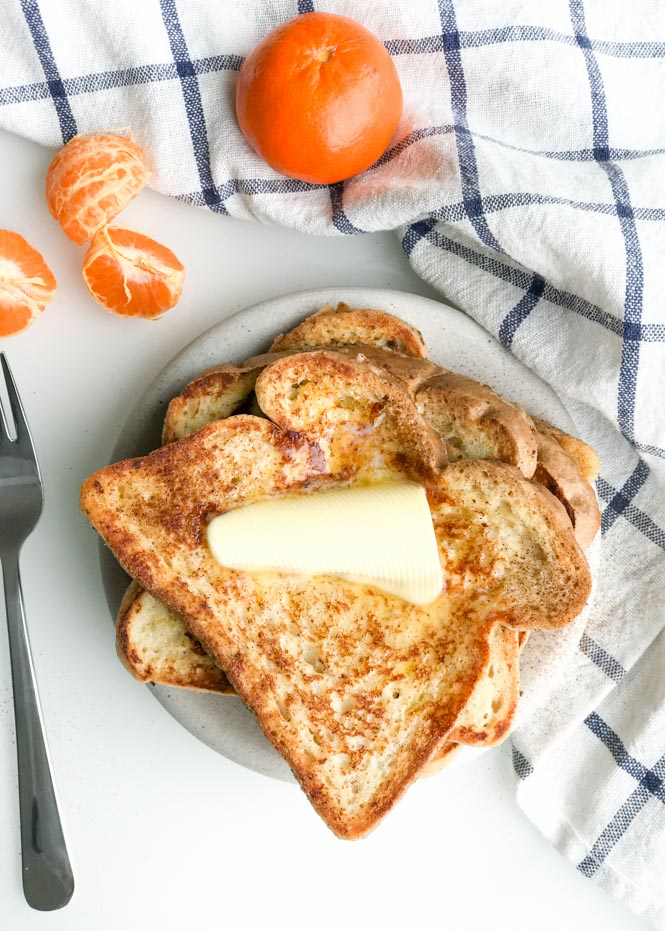 Gluten Free French Toast. I actually can't believe it took me that long to find out that french toast is actually PERFECT for gluten-free bread.
Now there are quite a few gluten-free breads out there and I can say one maybe two our there DON'T need to be toasted. Majority of the breads out there need to be toasted to not be gummy or dry.  *SIGH* It's just how life is these days..
Actually we bought some delicious sweet buns the other day and I had to ask the family if they were comparable to a gluten item… because seriously, it's been so long now that I can't really remember what some things tasted like.
I know we've mentioned this numerous times but. . . I'm lazy. French toast really is the solution for my laziness.
I love our gluten-free buttermilk pancakes.. they are the bomb.com.. the only downside is they take a bit of time to whip together and then I suck at flipping pancakes.. again.. french toast is the solution! 😉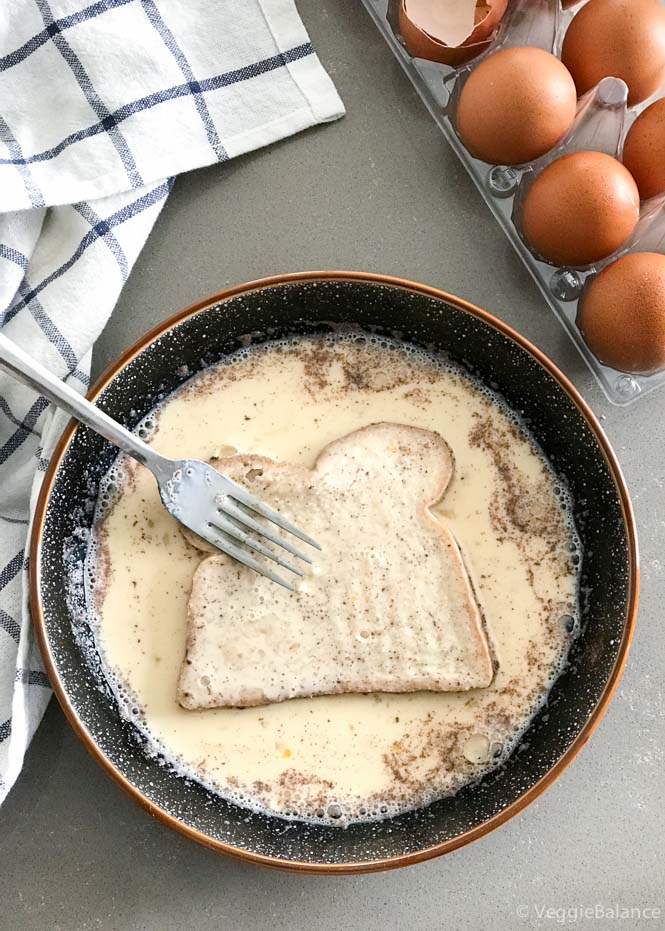 What we are going to need to make this gluten free french toast
Gluten-free sandwich bread 🍞- I find that the cheaper bread the better. This is not a recipe you are going to need to use your high quality gluten-free bread for. We absolutely LOVE Udi's White Sandwich Bread.. but that bread comes at a high dollar price. Perfect for sandwiches, not necessary for this french toast. That bread you need to toast to make it edible? This recipe is perfect for that bread.
Eggs
Milk 🥛 – You can use a dairy-free alternative like almond milk or coconut milk work great.
Ground cinnamon
Vanilla extract
Maple syrup – If you don't have maple syrup on hand or would like to try to make your own be sure to check out our homemade maple syrup recipe!
(If you want the exact ratio for each ingredient be sure to scroll down to the recipe card!)
These reason I mention the ingredients though. I ALWAYS HAVE THEM ON HAND!
My suspicion is that you do too. Perhaps one of the main reasons french toast is a staple in our home. We've always have made pancakes for breakfast ( or even dinner). Step aside pancakes, french toast is in town.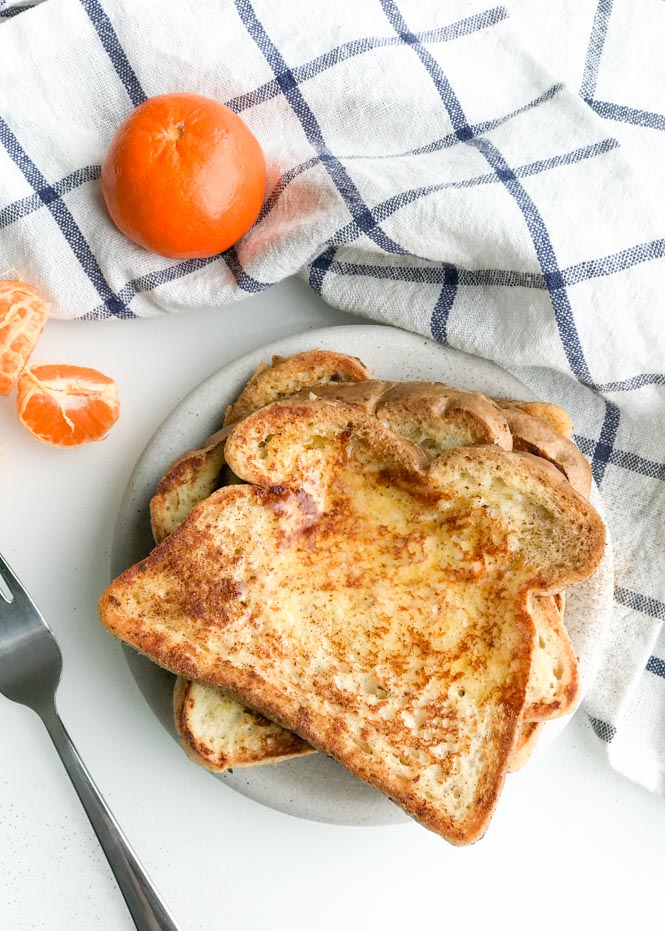 French Toast with Gluten Free Bread
You can make this with normal bread if a gluten-free diet is not necessary for you. More reasons to love this recipe. 💗
But for those that do need to follow a gluten-free diet use your favorite cheap bread. The cheaper bread the better. This is not a recipe you are going to need to use your high quality gluten-free bread for.
You know that bread you need to toast to make it edible? This recipe is perfect for that type of bread. 😉