Healthy and Skinny Peanut Butter Cookie without the butter, oil and cut the sugar more than half.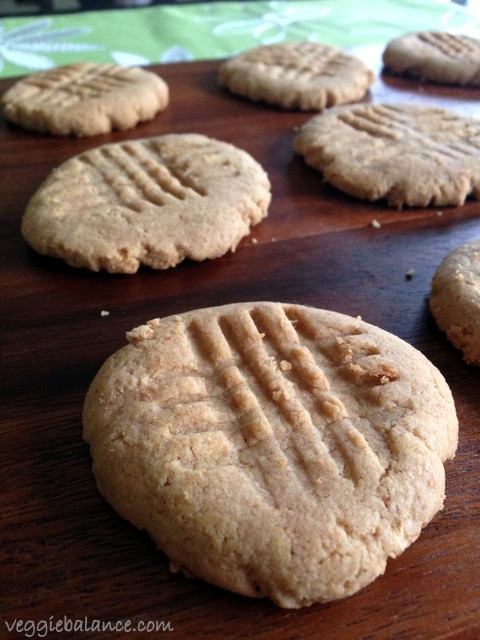 I was on a mission for a healthier peanut butter cookie. As some of you might know, I am obsessed with peanut butter.
I'm on one of those kicks that keeping a spoon and the jar away from each other and into my belly is a battle.  constant daily battle lol.
I can easily devour an entire jar before I know it. Training for this 25k and the longer distance training hasn't helped in the matter, I am always hungry! It's better than a gallon of ice cream though, right?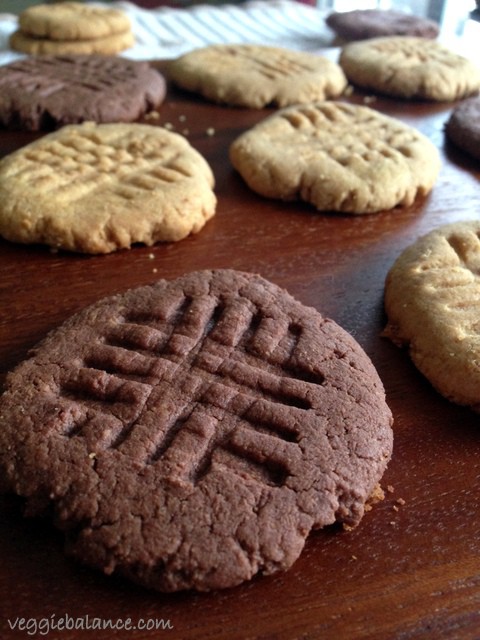 When a woman is on a mission though, stay out of her way. Especially me, I was beginning to get discouraged when batch after batch kept not turning out.  Maybe even a little cranky, but I was on a mission!
Each batch got closer and closer to what I envision as the perfect peanut butter cookie so I knew I was on the right track.
Tried some recipes I found online but they turned out dry and not to my standards of what a peanut butter cookie should taste like. I was heartbroken when I realized how much delicious peanut butter was wasted trying to get the best cookie!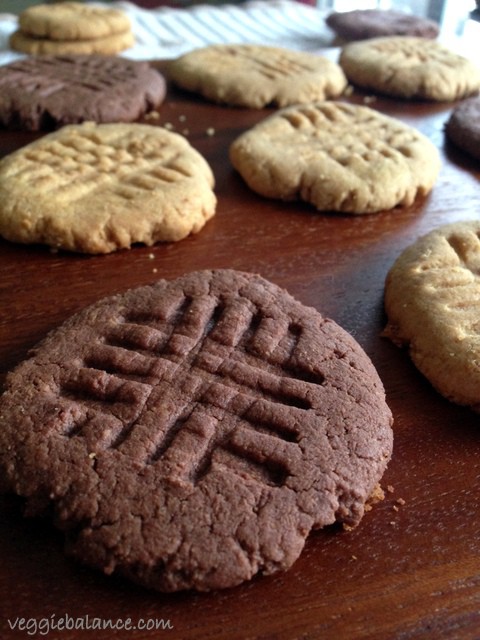 Finally I pulled batch #6 out of the oven is when it was allll worth it. These babies are moist, with perfect peanut buttery goodness. The best part? They are missing the stick of butter, oil and sugar is cut way more than half! People had no clue these were healthier cookies! An entire plate at work disappeared before noon. Successss.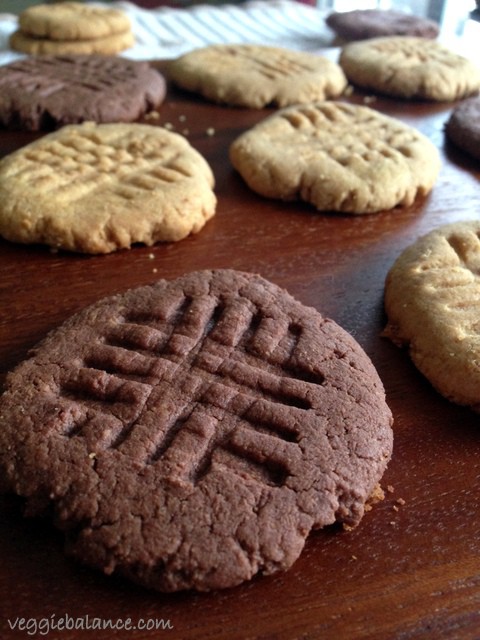 These peanut butter cookies aren't only my favorite but my husbands as well. He's a tough man to sell when you healthify desserts.
These cookies I can't even keep his fingers away from swiping them! Me personally I could cut the sugar even more, down to about 1/8 cup of sugar.
I did it on my dark chocolate peanut butter cookie version and couldn't even tell the difference! Yes, I used Peanut Butter & Co Dark Chocolate Dreams for my 7th batch since I am in love with the brand to begin with and well, why not??
They taste like delicious no bake cookies, just baked. Definitely a win. Whoever had the idea that dark chocolate and peanut butter should be put together… I love you.