Gluten-Free Chicken Fried Rice recipe and how to make it at home without having to worry what kind of soy-sauce the restaurants are using! Dairy-Free, Sesame Oil-Free and Made Healthier!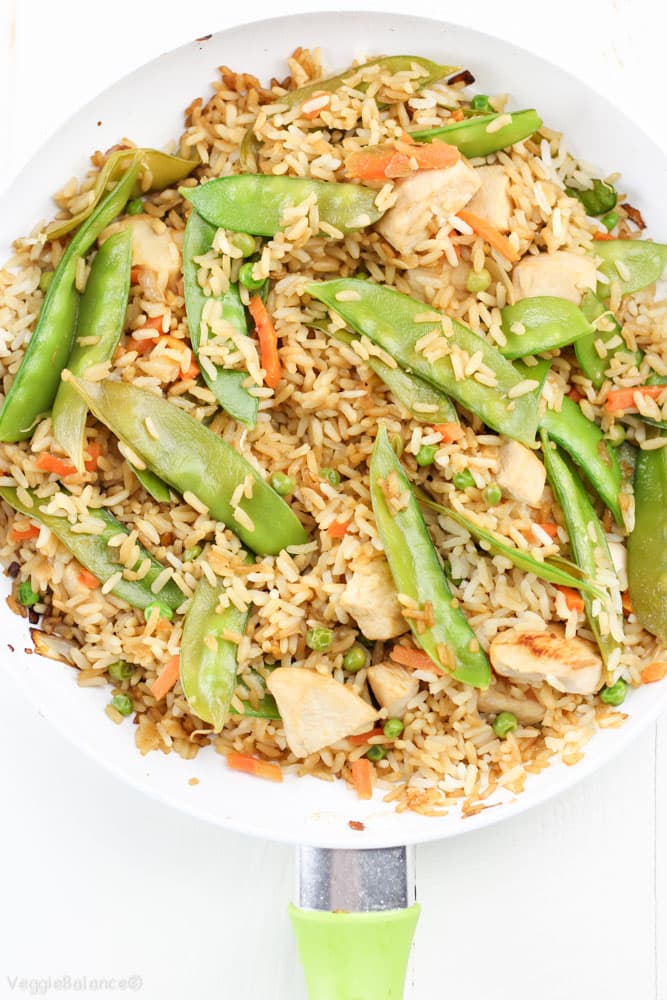 All Chinese food lovers out there, I know you are listening. Gluten Free Fried Rice is calling your name.
Even if you are not a huge Chinese food fan, you cannot tell me that a delicious bowl of fried rice does not tickle your senses.
Well, that's me at least. I'm not a huge Chinese fan, however, give me a quart of vegetable fried rice and I am in seventh heaven.
Being the scared 'chicken' I am in regards to chicken, I never ordered Chicken Fried Rice from restaurants.
I can hardly handle making chicken at home; you really think I can handle getting it from some place where it looks a lot like not chicken?
Nope. I know, I'm weird.
So here is what we are going to do. We are going to make it at home! Add chicken to the mix for the protein and we have delicious restaurant quality Gluten-Free Chicken Fried Rice.
Let me tell you about a total fail almost two years ago. A few months into being totally gluten-free, we went to a Chinese restaurant to celebrate something.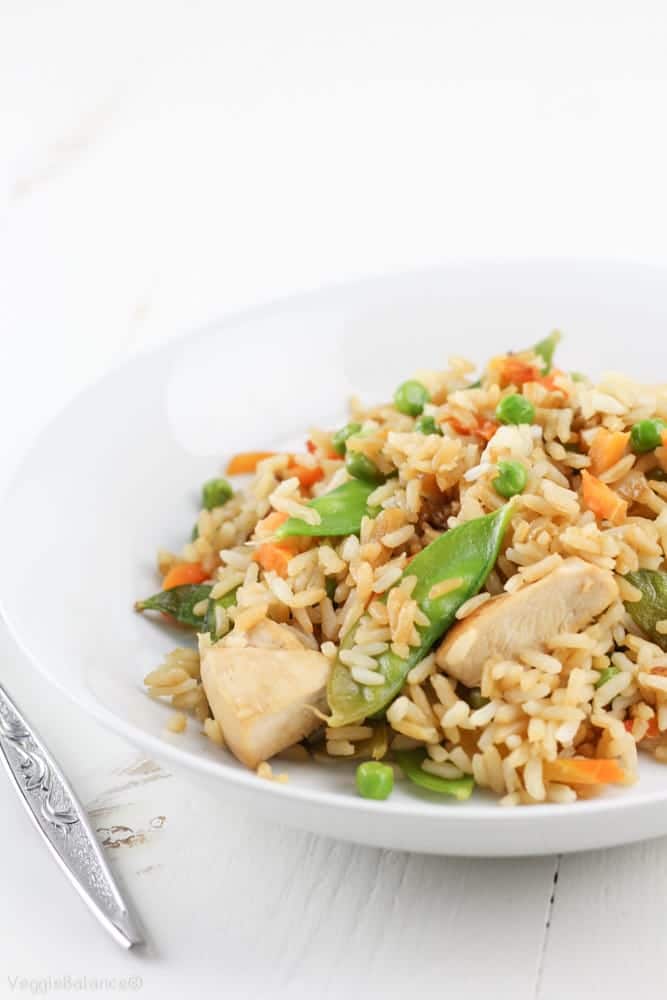 I got myself a huge bowl of vegetable fried rice (sans the chicken) and happily ate it–actually, I demolished it.
I was in seventh heaven.That was until about 10 minutes later when I had annoying stomach pains, a hard time swallowing, and felt like someone was sitting on my chest.
Damn, do I seriously have another allergy besides gluten??
Ughhhhhhhhh. Soy sauce contains just Soy, right?
Well, I hadn't done enough research. No, 99.9% of the time Soy Sauce has wheat in it.
The most embarrassing thing about this? I didn't realize this until 6 months ago when I happened upon gluten-free soy sauce.
I had been swearing off Chinese food and sushi for the past year!!
But it wasn't some mystery ingredient trying to kill me. No, it was my own fault for not doing more research.
I am happy to report Chicken Fried Rice is back on the menu and has a place back in my heart.