Gluten-Free Meatloaf Muffins recipe is the easiest way to serve the classic meatloaves dish. Add a nutritional boost with extra green pepper, carrots, and onion. Gluten-Free, Dairy-Free and Worcestershire Sauce free for fish allergies.
Forewarning: This recipe will tempt any and all meatloaf haters to become meatloaf lovers.
Since I struggle with my inner carnivore multiple times a week (particularly with chicken), you might think meatloaf would be my worst nightmare. Nope, these Gluten-Free Meatloaf Muffins are heaven to me. Healthy, soft, pillowy, wholesome meatloaf muffins.
That is what I am talking about!
I know, it's weird. Someone who can hardly handle eating chicken most days can somehow handle eating something called MEATLOAF.
Maybe it's because there are so many other delicious ingredients in this recipe. Packed with lots of green pepper, carrots, and onion, we are in business.
Top it with my favorite creamy mashed potatoes and we are really in business.
During the couple years I went vegetarian, I made many vegetarian 'meatloaf' dishes in hopes of satisfying my craving for this type of comfort food. I definitely came close to crunching that craving for quite a while.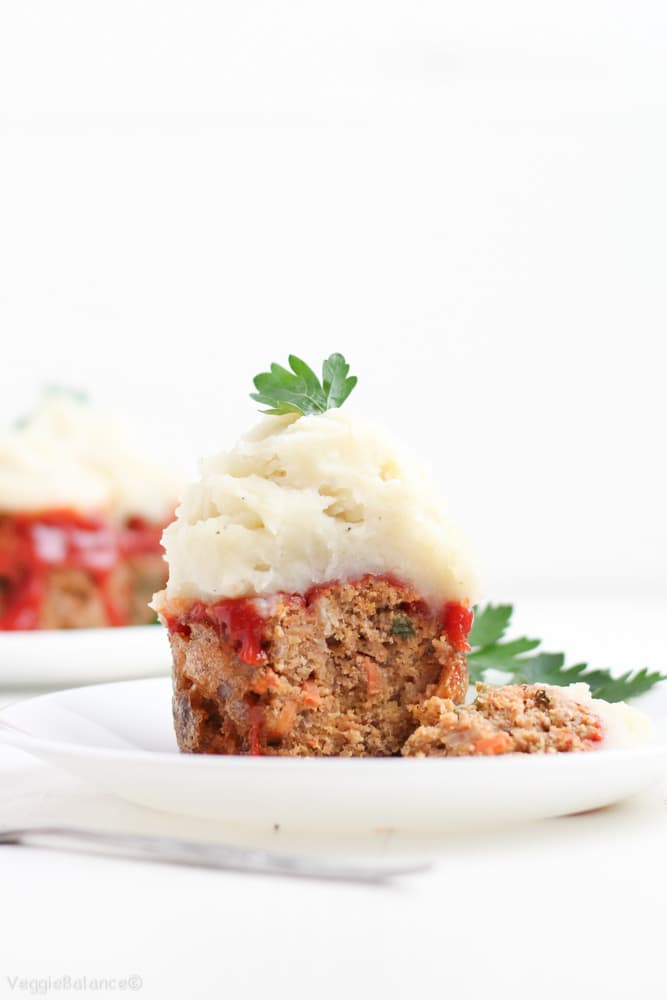 That was, until I decided to eat meat again and had to create a gluten-free version of this classic dish.
Behold! Let me introduce you to these healthy gluten-free, dairy-free and even Worcestershire-free meatloaf muffins!
Hello Gluten-Free Meatloaf Muffins – You are total food porn for my eyes and happiness for my tummy.
These perfectly portioned muffins are great for portion control, but also perfect for entertaining! This recipe will easily become a dinner staple in the household.
I strongly recommend making these in a silicon muffin pan. I have not made them in any other muffin tin. If you do make them in a normal muffin tin, I'd recommend greasing the pan liberally.
I don't really know how many times I've said this, but if you don't own a silicon pan yet, I strongly recommend buying one. They are so easy to clean, and any worry that the final dish won't come out in one piece is almost non-existent.
Yes, a silicone pan is a must to meet our 'easy to cook' requirement.  Easy is how we roll.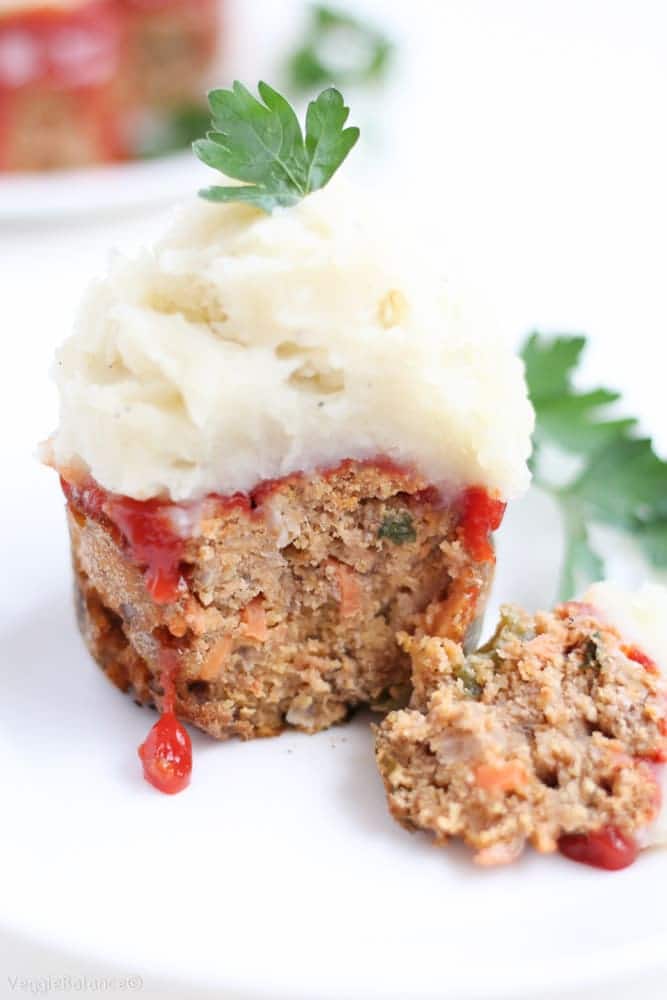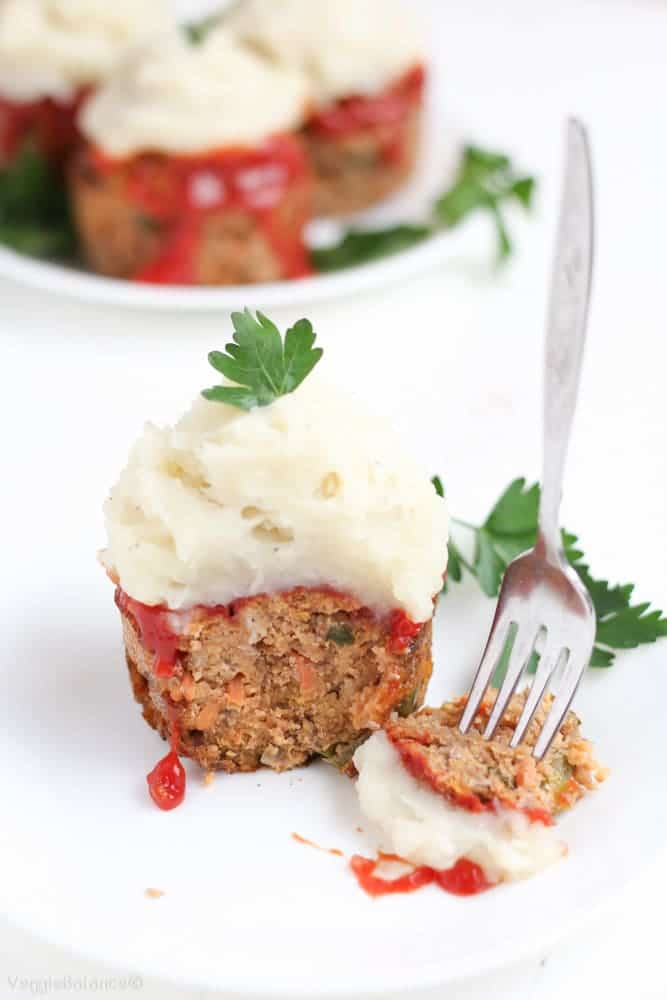 Delicious.
Wholesome.
Healthy.
Tasty.
Meaty.
Nutritious.
To top it off, Gluten-Free, Dairy-Free and Worcestershire Sauce free? It is a good day.
(You are more than welcome to add a dash of Worcestershire sauce if your heart desires. I, however, have an allergy to seafood and must avoid it.)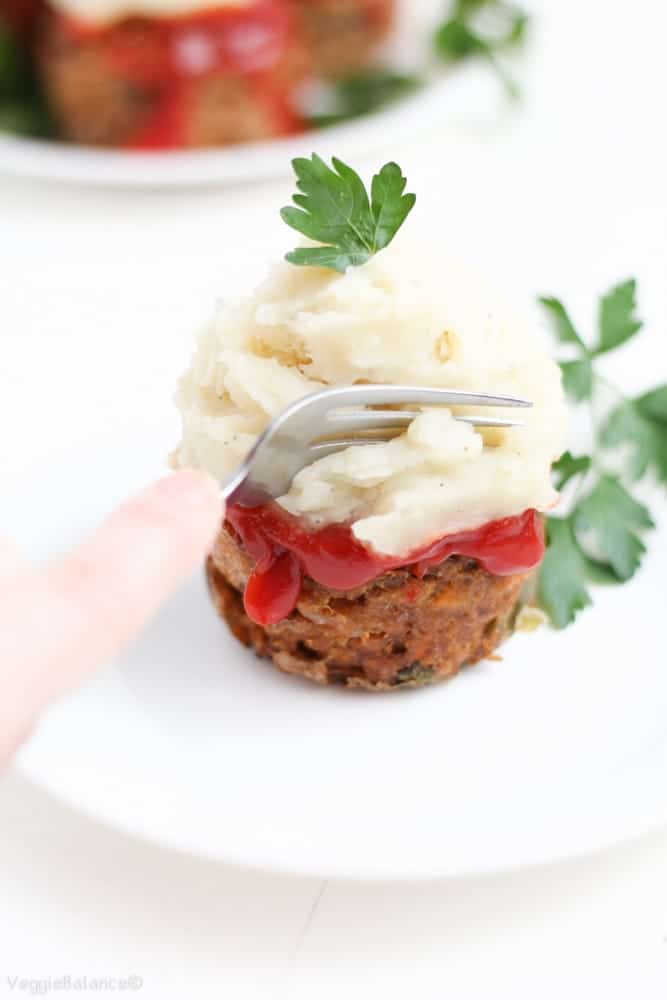 Dig your fork into these moist gluten free meatloaf muffins and you are on your way to a delicious dinner. Meatloaf is not complete without some fluffy, creamy mashed potatoes and ketchup.
Glorious ketchup. There is an amazing homemade, natural ketchup recipe in my Gluten-Free Party Food Cookbook.
I confess my obsession with ketchup and also with the glorious Ortega taco sauce I re-created.
If you are a ketchup hater like R (how can I be married to this man?), he is happy to report these muffins are still extremely delicious without said ketchup on top.
I cannot vouch for this as I will never in my life eat meatloaf without ketchup—that is pure blasphemy. 😉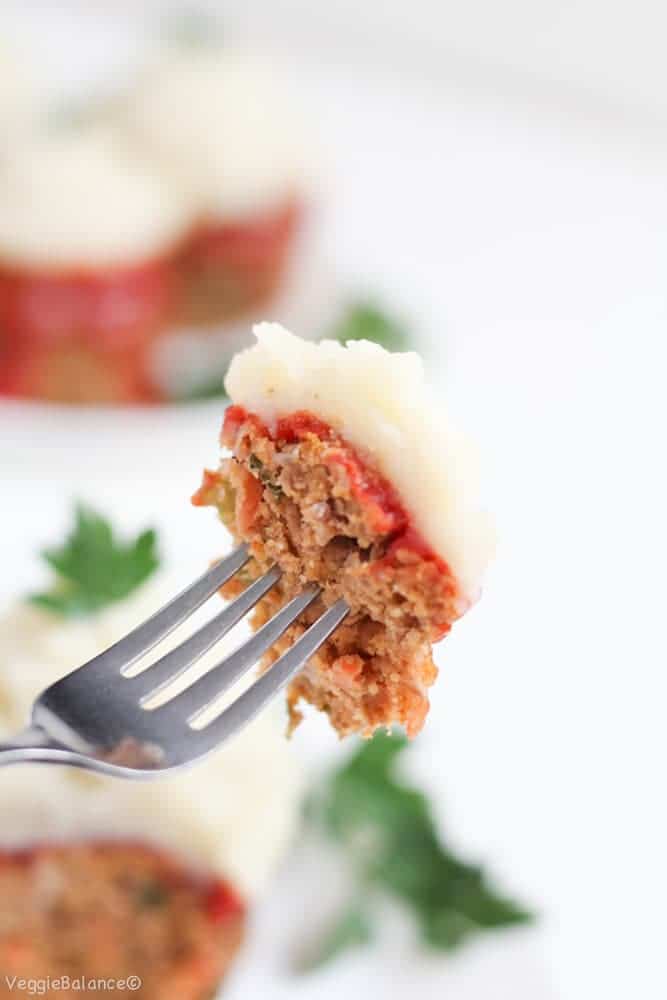 Bake yourself a batch of these Gluten-Free Meatloaf Muffins and enjoy the last couple weeks of winter. I truly think we are starting to see the light at the end of the tunnel.
And that means fresh produce, green beans, spinach, and the herb garden will soon be back! Oh, and fresh strawberry lemonade. Oh boy, I can hardly contain myself… I hope I didn't just jinx us.
If so, well, we have these cozy little muffins of happiness to warm us through the blistery cold days. And ketchup… don't forget the ketchup.