Parmesan Cheese Crisps recipe that requires just one ingredient and 10 minutes. You'll have crunchy and tasty cheese crisps in no time with this easy baked crisp recipe.
This parmesan cheese crisps came into our lives after making a huge batch of buffalo chicken dip and realizing we forgot to buy tortilla chips! *GASP*
If you haven't made this buffalo dip yet. . . add it to your next football recipe lineup. I'm not joking when I say this, I make it for lunch often. Not the healthiest but damn does it hit the spot.
We had to make some dipping chips and fast. We had extra parmesan cheese laying around and it was as easy as you'd think.
HOW TO MAKE PARMESAN CHEESE CRISPS?
Take your favorite cheese (my favorite is parmesan for cheese chips)
Place onto a parchment lined baking sheet in little cheese piles.
Bake!
Seriously. So freakin' easy and delicious.
We created a video down in our recipe card below if you need anymore directions but it is so simple that the kids can help make them!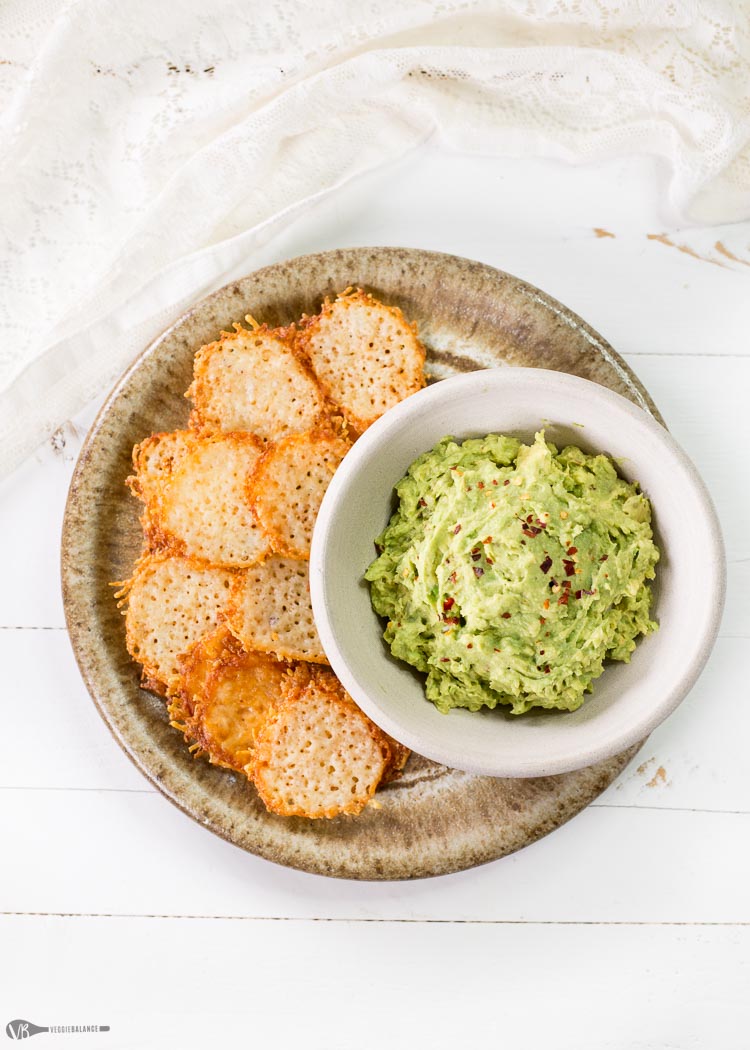 How to enjoy these parmesan cheese crisps
I personally think that these are best to be eaten right away. They've got a really nice crunch to them the day they are made.
You can most definitely make these ahead of time and store in an airtight container. HOWEVER, I find that they get a little chewy and not in a good way.
So I just wanted to give a word of warning in regards to making ahead of time. Some people might not mind it, I do though.
Gluten-Free Dips to enjoy with these easy cheese crisps
Which leads us into our next tip.
Dairy-Free Options for these Parmesan Cheese Crisps
We've tried this with dairy-free cheese alternatives. The biggest thing is the dairy-free cheese shreds will not melt down as easily as the parmesan.
I found if you place the cheese down in slightly thinner cheese piles it will melt better. They are a different crisp consistency but still definitely works if you have to follow a dairy-free diet it is still a viable option to make your own 'cheese' crisps!