Healthy Lemon Poppy Seed Muffins recipe is super moist made with natural ingredients. Just 86 calories per muffin! It is the ultimate, delicious and healthy recipe for breakfast.
(Gluten-Free, Dairy-Free, Low-Sugar & Vegan friendly)
I'm all about these lemony desserts right now. We've our Gluten-Free Lemon Bars earlier this week and now these Healthy Lemon Poppy Seed Muffins. Healthier for us recipes though, it's all OK when they are healthy, right?
Getting older is rough, there is no denying that as you get older your metabolism just changes. *BLAH*
My sister warned me that around the age of 27 my metabolism will change on me yet again. At this point each year I swear it changes more and more.
I love my veggies and try to emphasize vegetables and dark leafy greens (like the Kale Lemon Salad earlier this week) into our diet as much as possible. I'm a realist though, we need something sweet and delicious to curb those cravings!
These healthy lemon poppy seed muffins are here to help!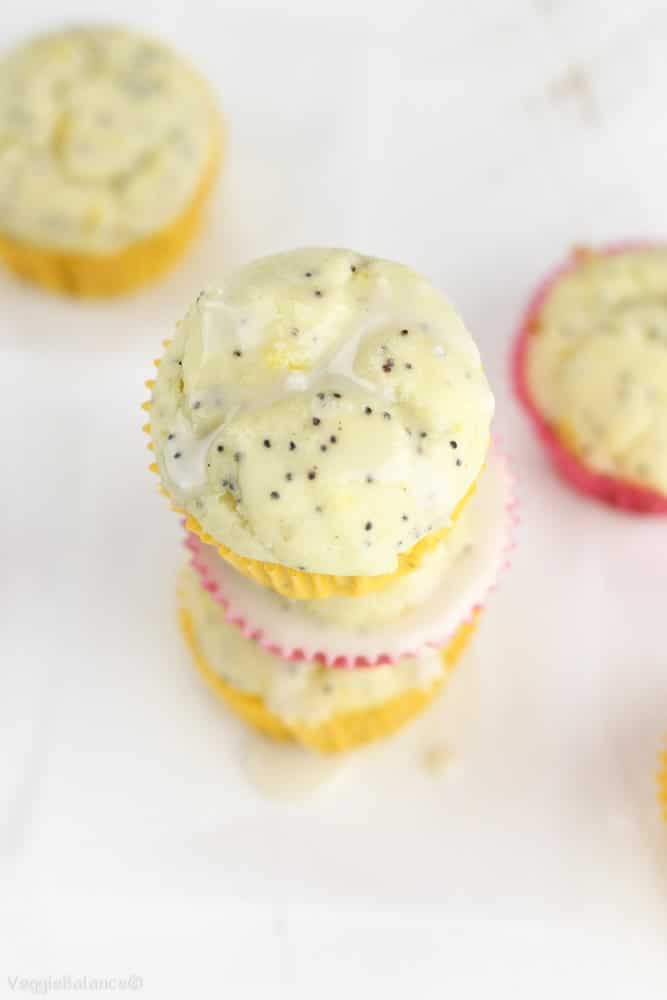 These Healthy Lemon Poppy Seed Muffins Meet ALL NEEDS.
They are gluten-free
100% dairy-free
Low-sugar
Packed with all the lemony deliciousness and crunchy poppy seeds your heart desires.
Well, what my heart desires. I hope my heart and your heart are on the same wavelength for the amount of lemon we need in our lives.
I decided to make these in my mini muffin pan. The smaller size means more control over how many I devour. Turns out that was a good idea.
I was 6 muffins in just during this photo shoot. #oops #totallynotsorry
When biting into the umpteenth lemon poppy seed muffin, I'm immediately taken back to my childhood mornings.
We would make these almost every weekend with one of those boxed muffin mixes. It was a favorite of mine to make. Just like the heavenly cornbread muffins.
Now that I am gluten-free and avoid processed mixes, moist Lemon Poppy Seed Muffins have not graced me with their presence in a while.
It was an epic reunion.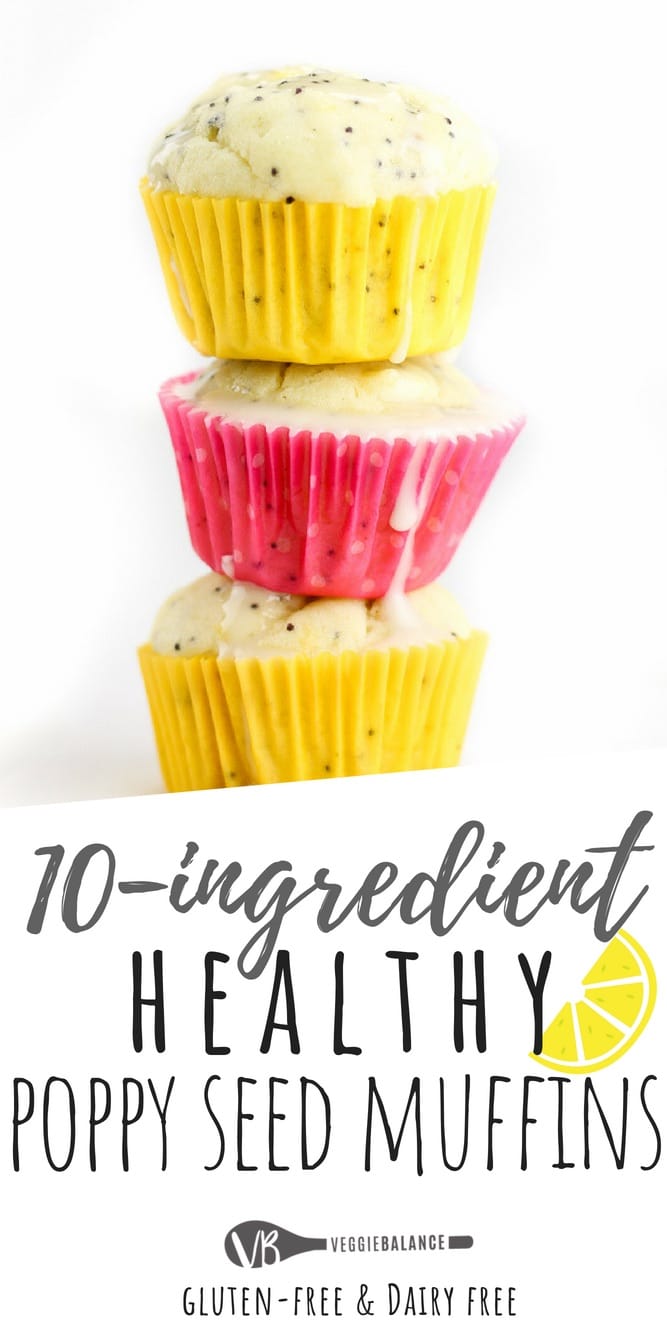 2 years ago is when I really begin messing with full-on gluten-free baking. I've attempted it in the past and truthfully have found myself to be extremely picky. I'm not sharing anything with you guys unless I am full-on in love with it.
What has been a gluten-free baking game changer.
I am in love with this baking flour. I recently received a sample of Bob's Red Mill all-purpose gluten-free flour and decided to try yet another 1-1 cup gluten-free flour.
( I was not paid for this post, this flour is just MY favorite and total game changer. We now do have sponsorships with Bob's Red Mill since I really do love their products.)
I've tried making my own gluten-free flour several times, and I've tried about 4 different store brands and every time my pride was knocked to the ground with the unsatisfactory results.
Well, I was ready to try again. Truthfully, I was pleasantly surprised and now I'm stocking bags of this flour in my checked baggage during our overseas move. LOL
And that is how these Healthy Lemon Poppy Seed Muffins were born.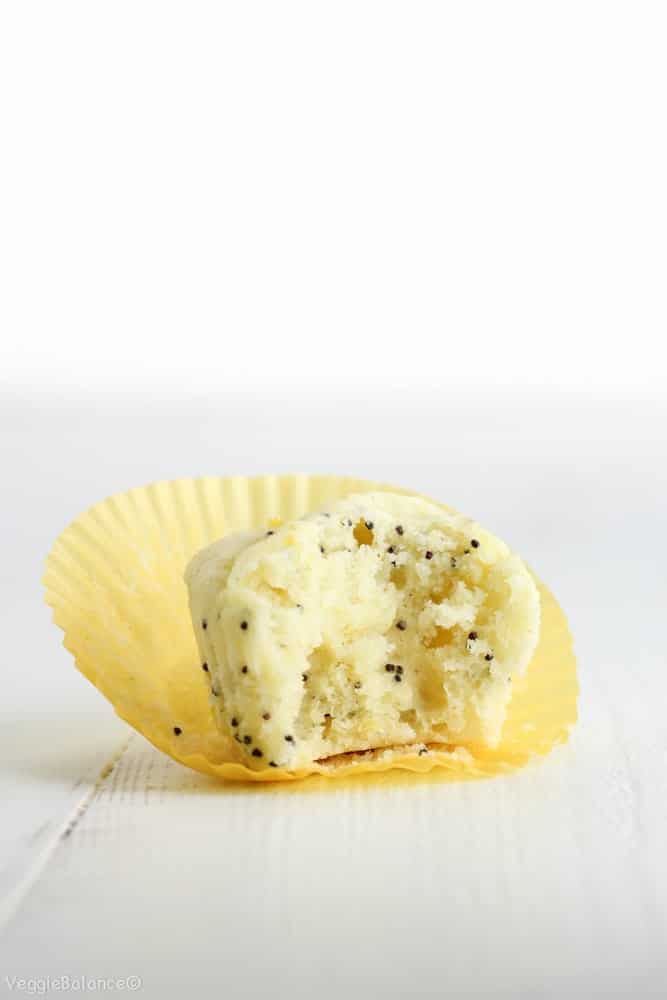 And thank goodness, I needed some muffins in my life. You've got to try our Gluten-Free Blueberry Muffins or Healthy Blueberry Muffins next.
I'm in a breakfast rut lately. Nothing else sounds good at all.
My lemony senses are in overdrive because before we know it Fall will be here! These Healthy Lemon Poppy Seed Muffins are exactly what my stomach prescribes. Does your stomach agree?