Blueberry Pancake Casserole recipe for those entertaining a crowd. Best brunch recipe ever. Whisk together in a bowl, pour into a 9×13 pan and bake! It is that easy, not to mention a much healthier option!
(Gluten Free, Dairy Free, Low Sugar )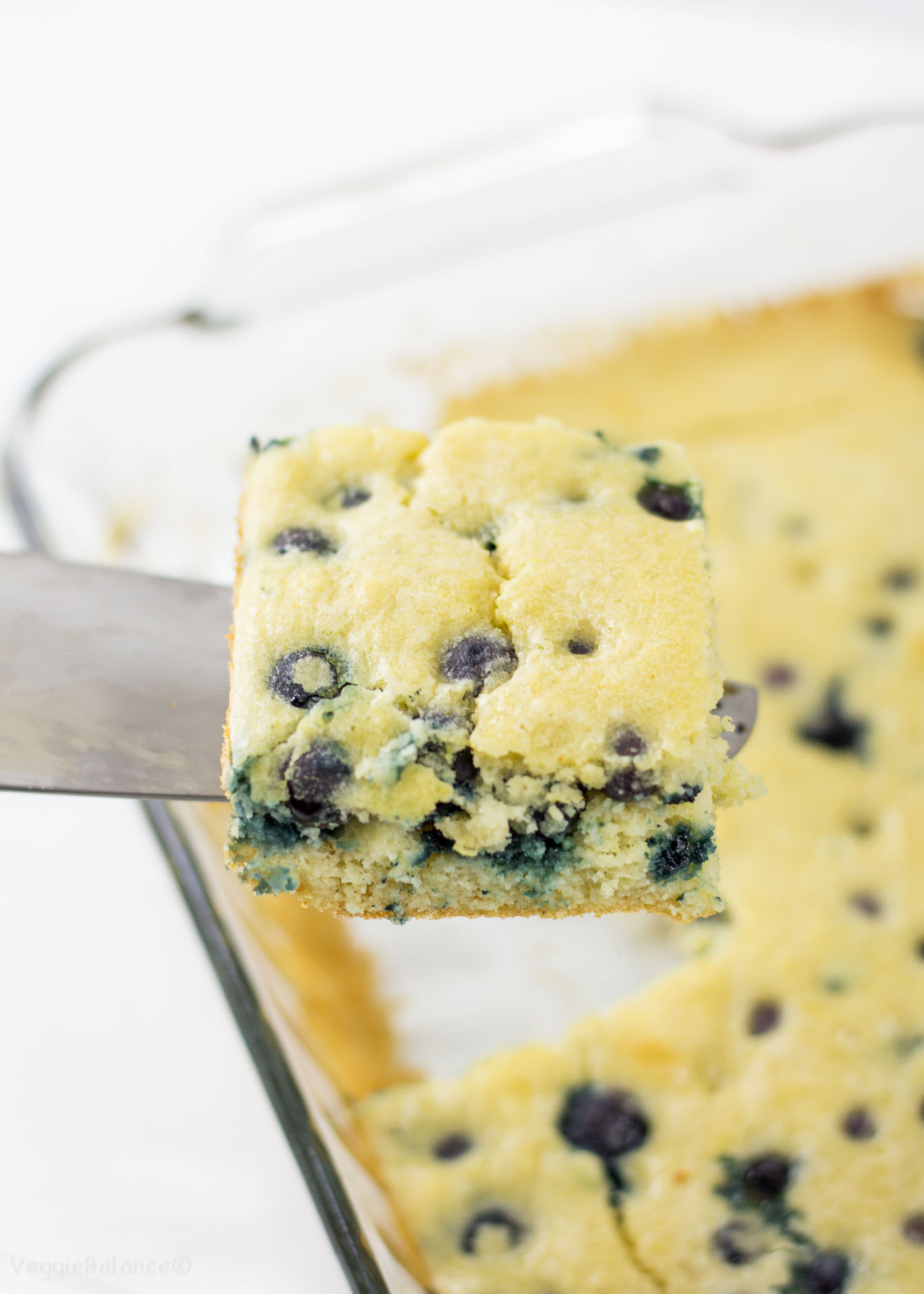 This healthier blueberry pancake casserole is a beautiful creation … born of laziness. Recipes born out of laziness are the best kind of recipes.
So yeah, I am lazy. I hate making pancakes because I'm not a fan of slaving over an oven on a Saturday morning. Once in a while I'll do it for our best gluten-free buttermilk pancakes… sometimes.
When you are making pancakes for more than two people you become the official pancake flipper. Who really wants to be the pancake flipper for the next hour while everyone else eats? Mmmm. No.
This Blueberry Pancake Casserole is the solution. Whisk the batter together, pour into a 9×13 pan and bake!
Boom Done.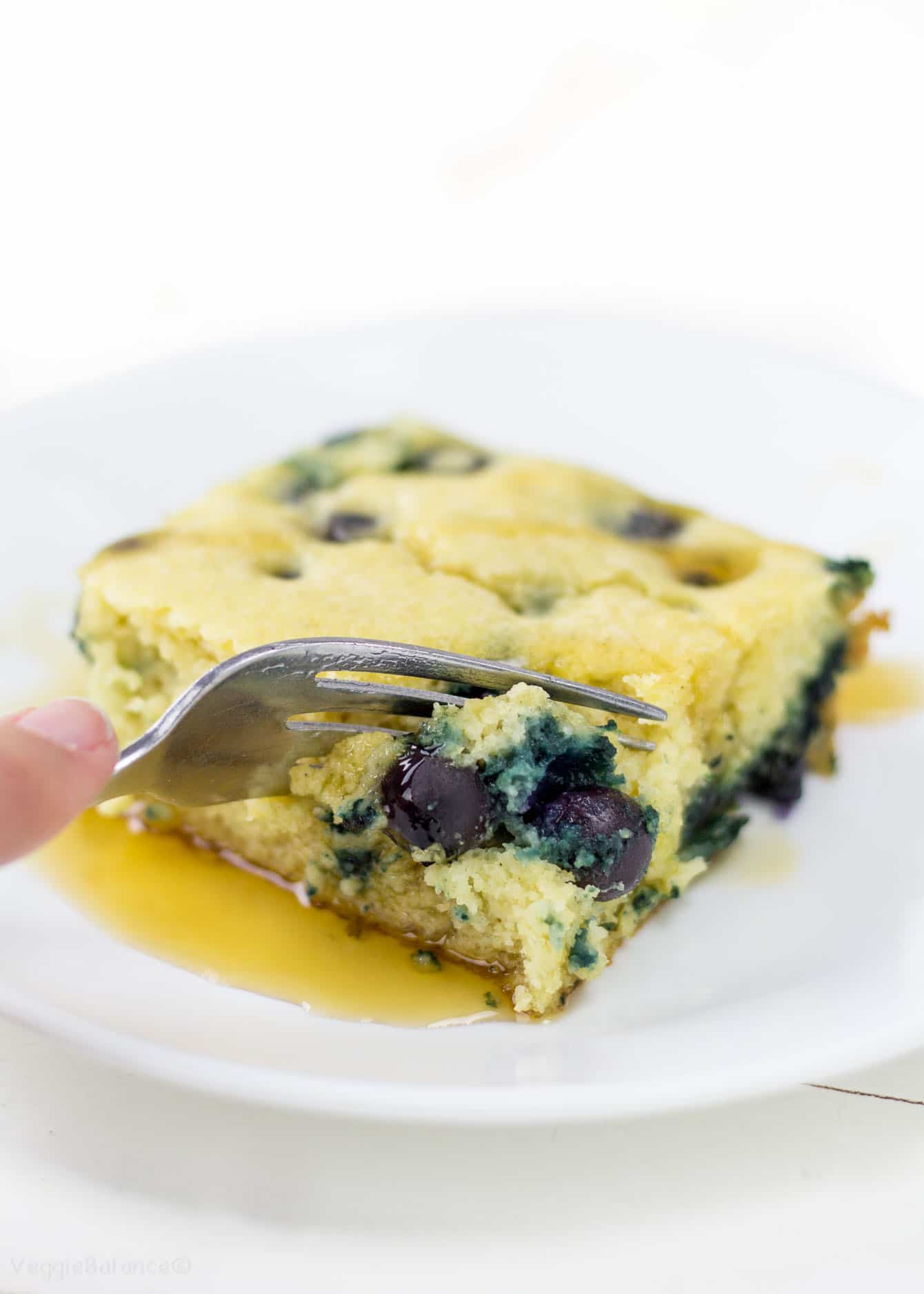 No designated pancake flipper needed. Awesome.
Pull it out of the oven and serve right then or make ahead of time and warm up in the oven before serving. It's kind of amazing like that.
Using our from-scratch gluten-free pancake recipe, we adapt it just a little bit by adding some almond flour in it for a healthy boost.
Side note: If you would like to use gluten-free all-purpose flour in this recipe you may do so as well. I've tested it both ways.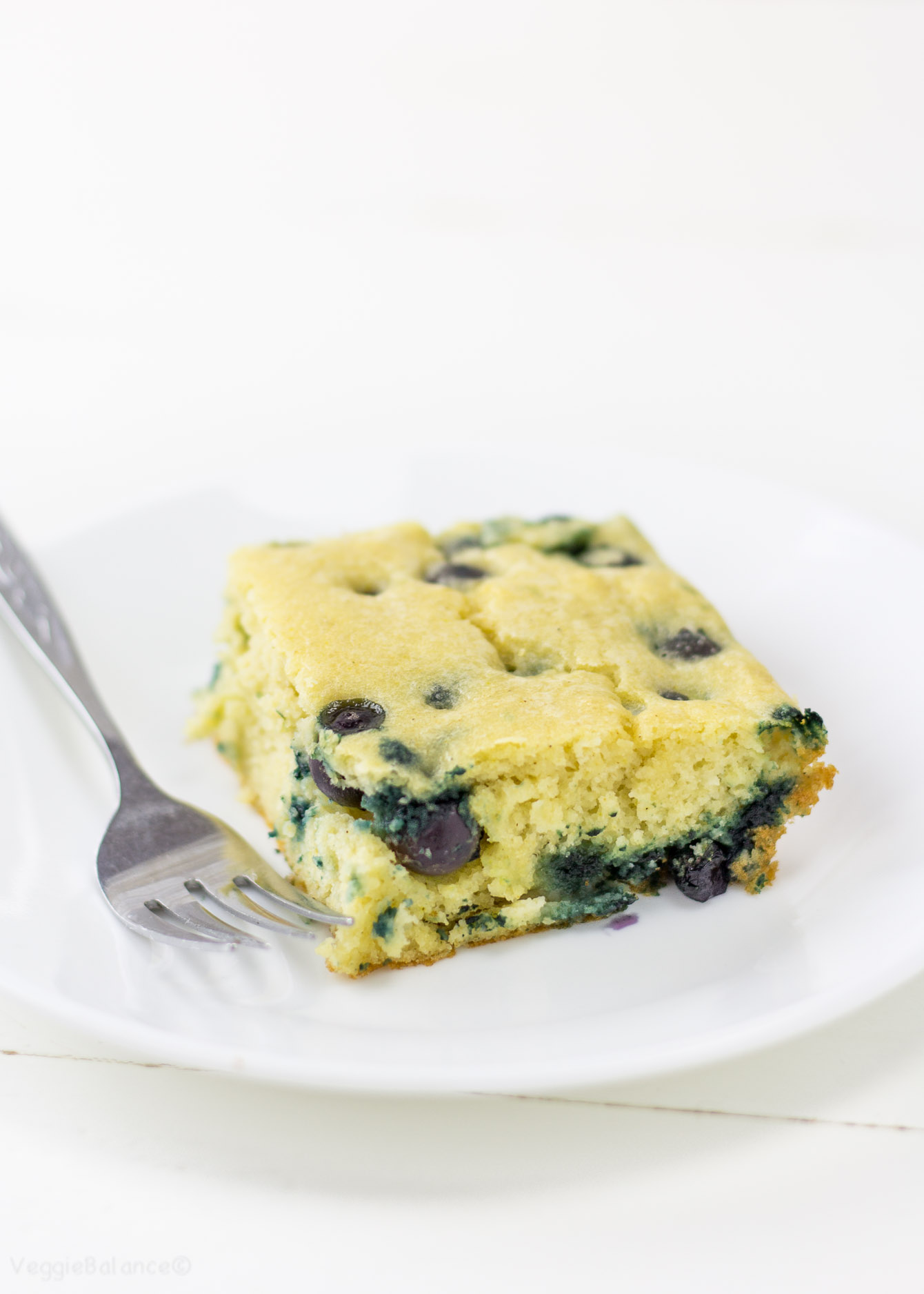 I like the almond flour version (this recipe below). It's impossible to taste the difference and it's nice to know there is a healthier kick – especially with it being low-sugar to begin with.
This might sound insane, but I am going to make pancakes in a casserole dish from now on. It's so much easier (yes, even easier than flipping pancakes).
I had no idea what to call this dish. It's all the goodness of a gluten-free blueberry pancake AND baked in a casserole dish… Blueberry Pancake Casserole?
Sure.
What I do know is that it is a GAME CHANGER. So delicious and will have your house smelling like a perfect blueberry pancake morning – without all the flippin' flipping!