Crock pot 15 Bean Soup, Easy Simple Soup Recipe made with all-natural ingredients and almost zero effort. (Gluten-Free, Vegetarian and Vegan)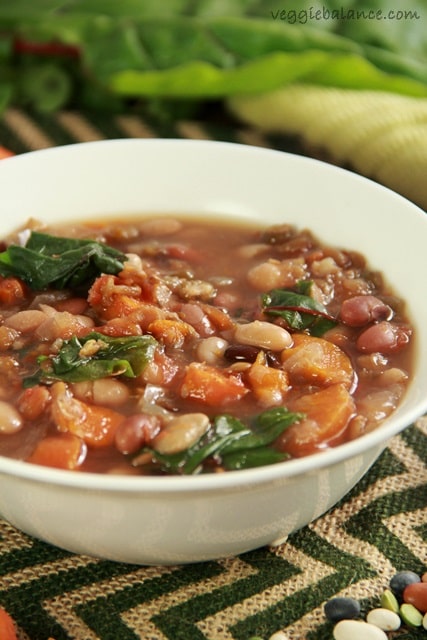 This weather in Michigan is playing with my emotions.
First, it was cold and I was craving FALL anything. So I made these pumpkin peanut butter cups and was in sweet, sweet fall heaven.
Then I made this phenomenal 15 bean soup in the crock pot.
My nights were complete with a bowl of soup, bundled in a blanket with my cat. That is, until Michigan decided to throw a fast one and it's almost 80 degrees outside! WHAT IS GOING ON?
Regardless, once Michigan decides to get its act together and Fall is back in swing this soup is a must to make. Packed with protein, fiber and delicious fall vegetables that I don't think I will ever get sick off.
Root vegetables like garlic, onion, carrots and potatoes have always been my favorite to cook and eat with, that's why I love fall/winter food so much!
I also plan on going apple picking this weekend so I mean I'm sorry 80 degree weather is NOT acceptable weather when apple picking in Michigan.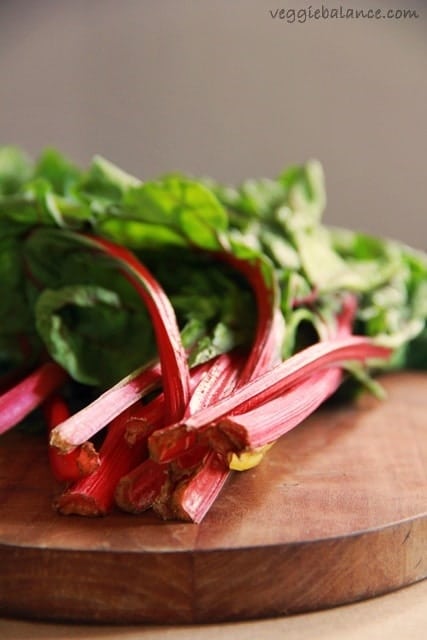 Truthfully, I've had a very rough week or so. I have been SLIGHTLY lenient on my diet, that on top of not being able to exercise and the stress of a broken shoulder.
I had one of my normal flare ups that is a mystery to all doctors. So frustrating and as always a reminder that what I'm doing is working, I just have to stick to the program.
I was given the OK from my doctor to run before the shoulder surgery. With every fiber of my being I had to will myself to get outside and move, everything hurt but exercise is my outlet and my peace of how I deal with what happens with my body.
My body might be a mystery to doctors in the sense of what's wrong with me, but it's perfect. I am able to run, move and I thank God for still giving me the opportunity to do that.
My shoulder might throb afterwards but it's the small price to pay to be able to get outside, breath in the perfect fall air and just run.
At the tail end of this bad flare up I am beginning to feel like myself again. My determination is strong. I will not let this take control of my life, I refuse.