Healthy Fruit Dip will take you and your guests on a tasty trip. Only 4 ingredients to make this chocolatey, healthy and allergy sufferer friendly fruit dip.
(Gluten Free, Dairy Free, Vegan, Peanut Free)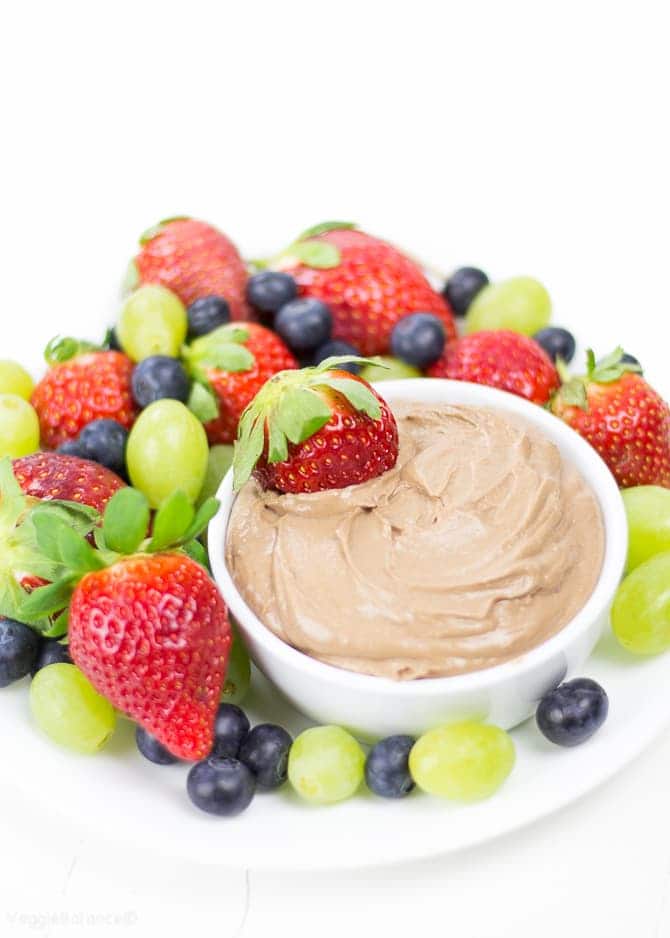 This post is sponsored by Sunbutter. To learn more how this supports VeggieBalance to continually bring you free recipes every week. Find out here.
I've always been on Team Fruit Dip. There is nothing better than when you are at a party and there is a platter full of fruit and a sweet, creamy dip in the center of it all.
Unfortunately, most of those dips are processed and contain ingredients we don't need in our lives. Say hello to this chocolatey fruit dip and … spoiler alert … it's surprisingly healthy.
Ready for These Super Easy Healthy Fruit Dip Ingredients?
Vanilla Yogurt – Use what your dietary needs require, dairy-free or coconut yogurts are excellent options.
Sunflower Butter – Yep, you can take this to school!
Cocoa Powder
Honey
Whip those 4 easy ingredients together, pile into a bowl, surround it with delicious fruit and we are in the dippin' business!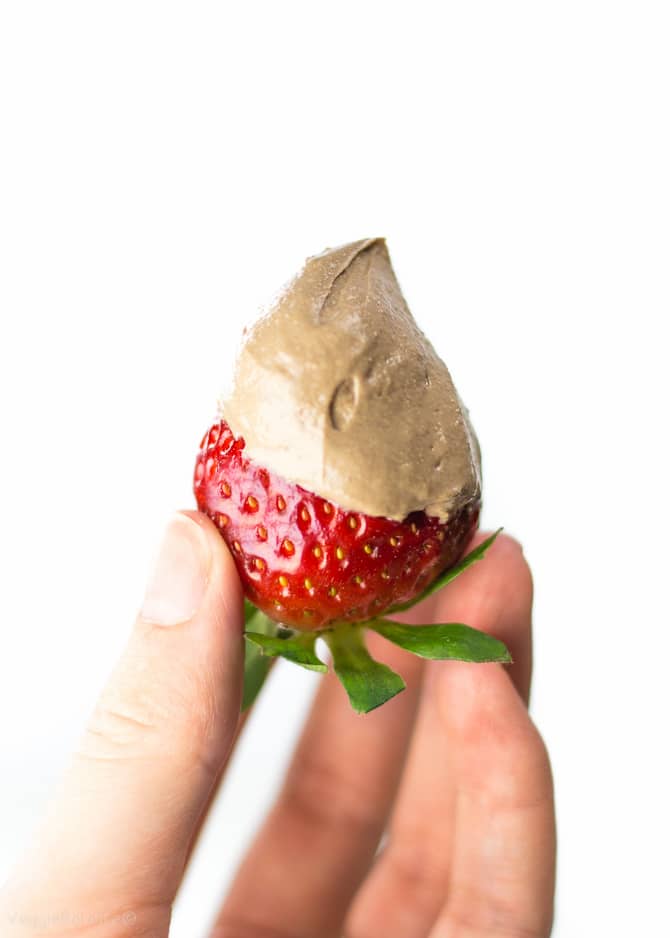 I mean, seriously, you can earn that entertainer of the year award even though all you did was throw four ingredients together and surround it with nature's candy – fruit. It's a game changer.
Also, you can do what I've done a couple times now. I just eat the dip straight up, sans fruit. #TotallyGuilty
Guess you don't need to be entertaining to make this fruit dip. Or sans fruit dip, whatever, you get my point. Just make it and get it in your belly!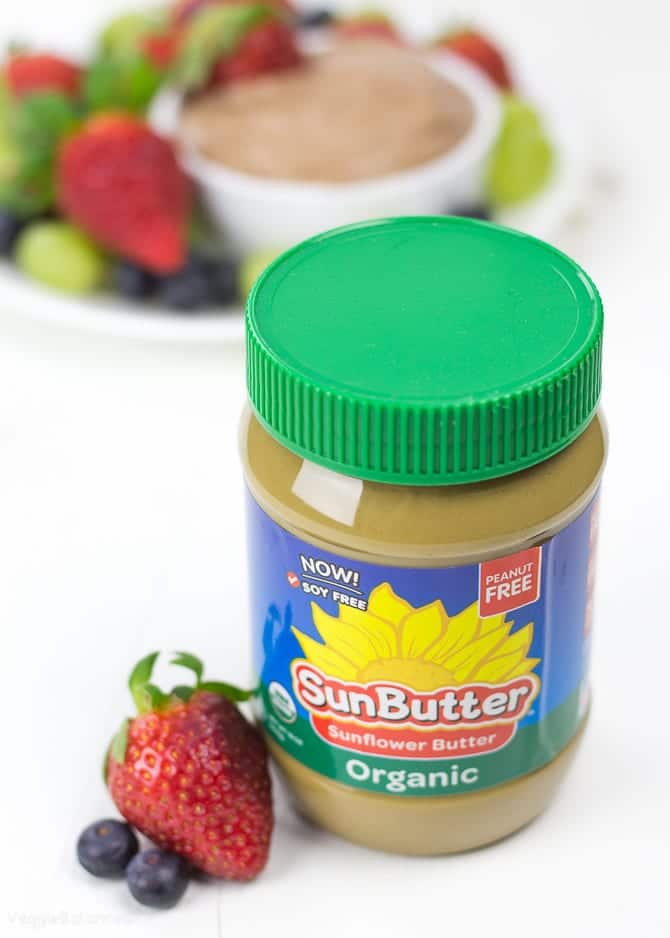 What type of nut butters to use in our healthy fruit dip
So I know I've had a few questions on our videos when I make the reference nut butter. Let's just clear that up today. The truth is 99.9% of the time I make my recipes with multiple different types of butters to test.
Be that sunflower, peanut, almond and cashew. Work with your dietary needs and I'll continue to test recipes with them for that reason. // Yes, sunflower is a seed and not a nut. Crazy, right?  😉
TIP: I found it was fun AND efficient to skewer the smaller fruit with a toothpick for easier dipping action.
So stroll into a room with a platter full of fruit and a jar full of healthy fruit dip to scoop and slather onto your strawberries, blueberries, grapes and more.
Or, top some fruit onto it and eat it with a spoon. It is THAT good.