Vegan Sloppy Joes made with our easy two-ingredient vegetarian meat replacement that doesn't use lentils! Simmered in a from-scratch sloppy joe sauce and topped onto a soft, welcoming gluten-free bun. Our favorite childhood dish has experienced a natural makeover.
(Gluten-Free, Plant-Based, Dairy-Free, Vegan, Vegetarian, Low-Carb, Low-Sugar)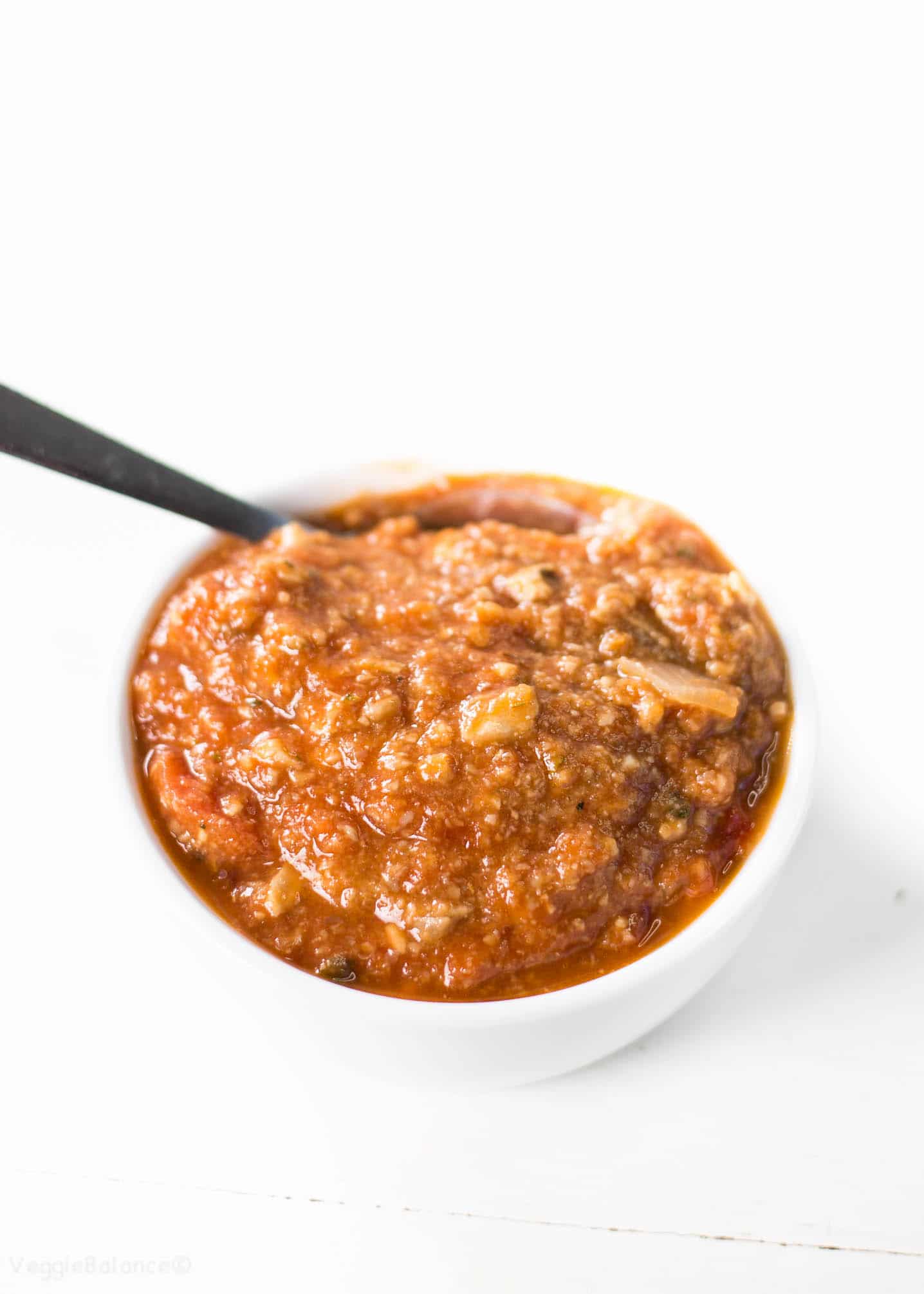 Were you a part of the sloppy joe club growing up? Well, I'm the president and this very important update meeting is now underway! 😉
How We Amped up the Sloppy Joes:
Made it vegan! Just because we grew up on this does it mean we were fans of meat, even back then. Bam, easy vegan sloppy joes are here!
Ditched the can of sloppy joe sauce and made our own from scratch. Saucy!
STILL EASY! Just because the sauce is made from scratch does not mean this is a complicated recipe to make.
1 Hour – Made from start to finish in under an hour. Bam. Gluten-free Sloppy Joes coming to a family table near you!
I crave this sweet-and-saucy delicious weeknight dinner often. Especially after coming together with an epic meat replacement that is vegetarian AND gluten-free, I've been taking my favorite dishes and making them vegetarian often.  Bolognese Sauce? Taco Meat? Yes please.
Now Sloppy Joes. I think we've covered all the bases of my childhood dinners.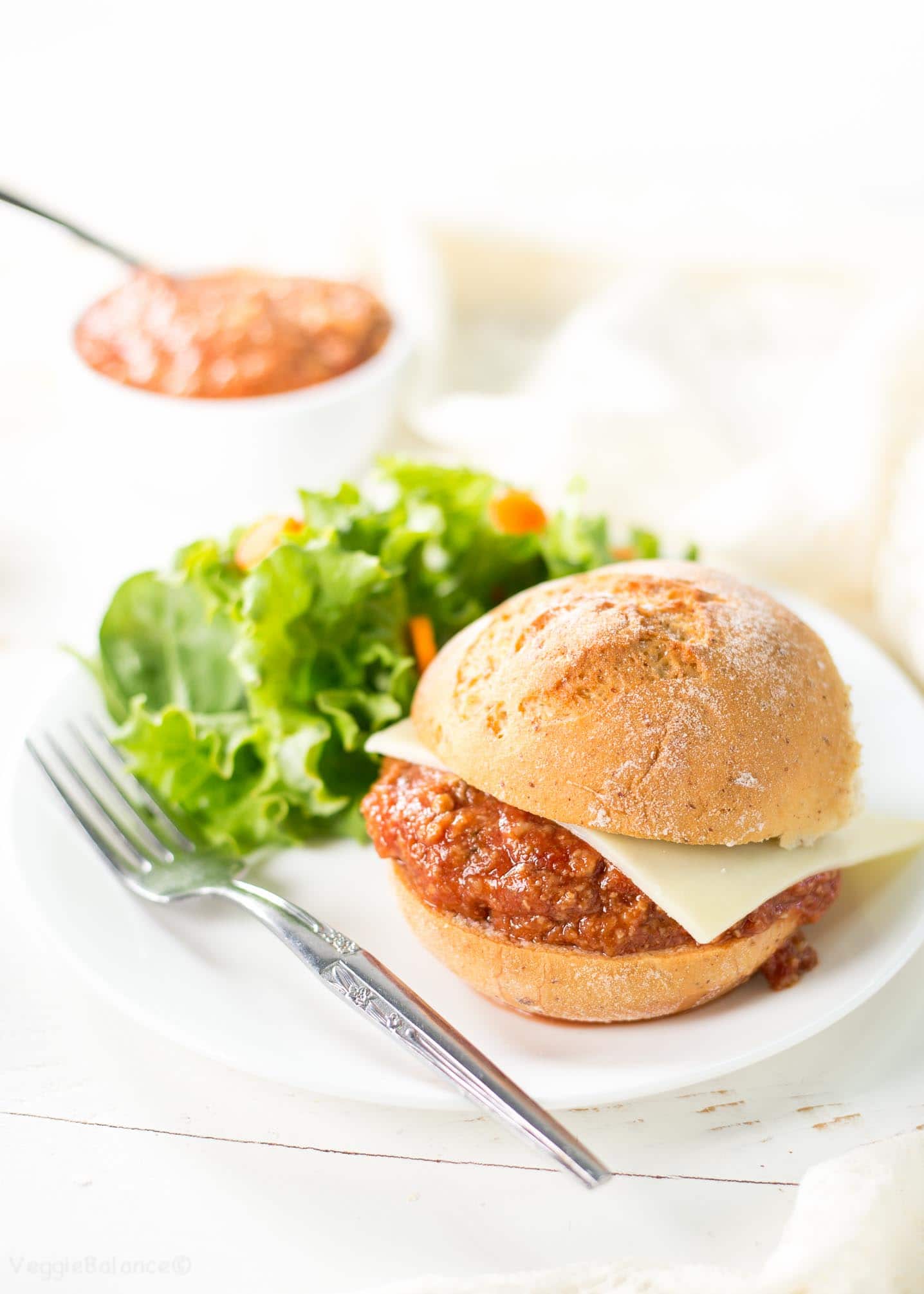 What is in our Vegetarian Sloppy Joes to make them meat-free?
Just trust me. 😉
I've also made sloppy joes with lentils and if this route is the one you want to go with you are more than welcome to. I found the lentil version didn't inspire a walk down childhood memories lane as much. It's definitely good but not exactly what I remembered.
On the other hand, our easy vegetarian sloppy joe recipe totally did.
Simmer our two-ingredient meat replacement in our homemade-from-scratch sloppy joe sauce, dollop onto a soft gluten-free bun, add a slice of cheese (or cheese alternative to keep it vegan) AND DINNER IS SERVED.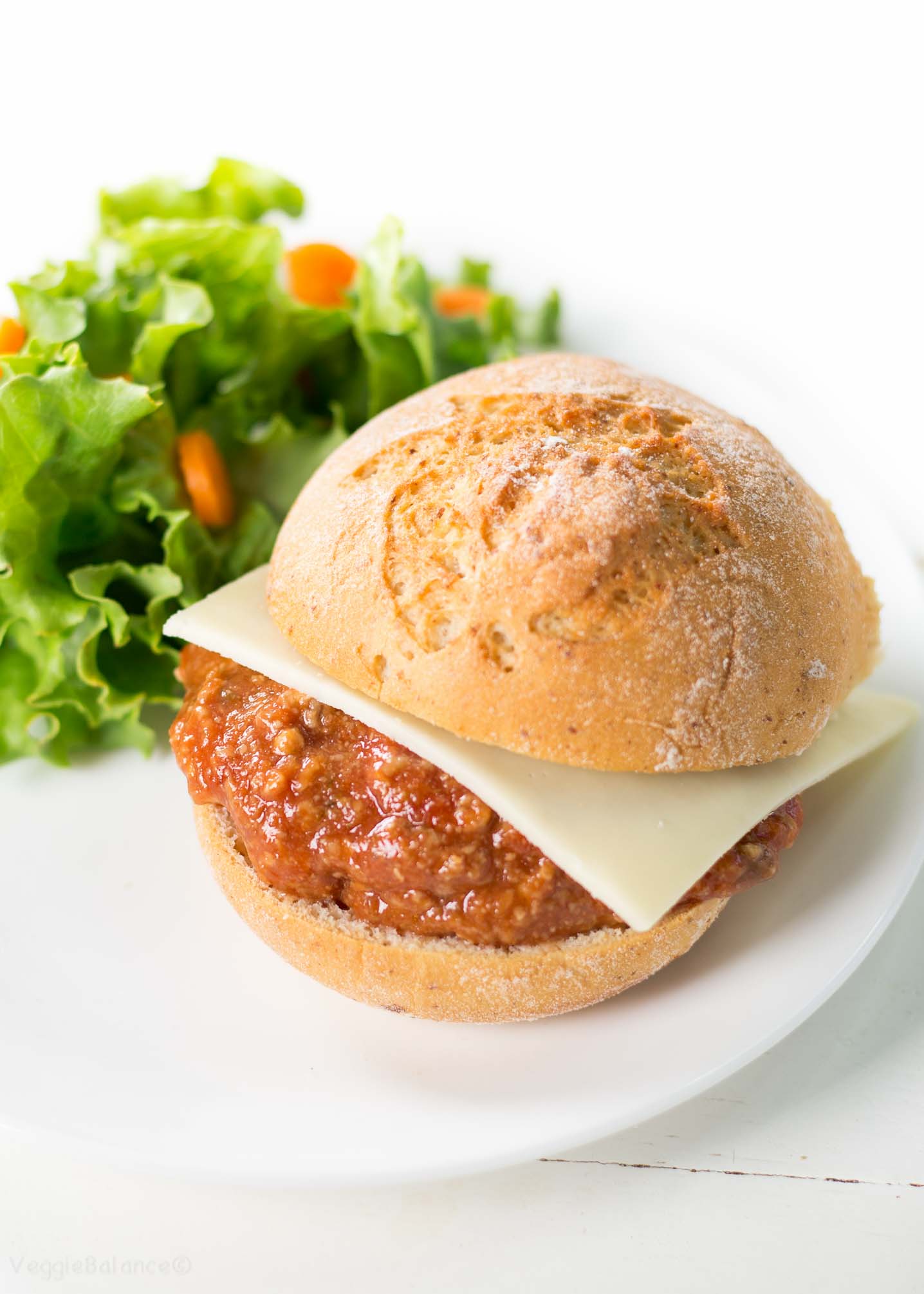 other recipes you may enjoy: