Healthy Pumpkin Cream Cheese Muffins low-sugar, low-fat, all-natural ingredients and packed with pumpkin goodness.
(Gluten-free, Vegetarian, Low-sugar)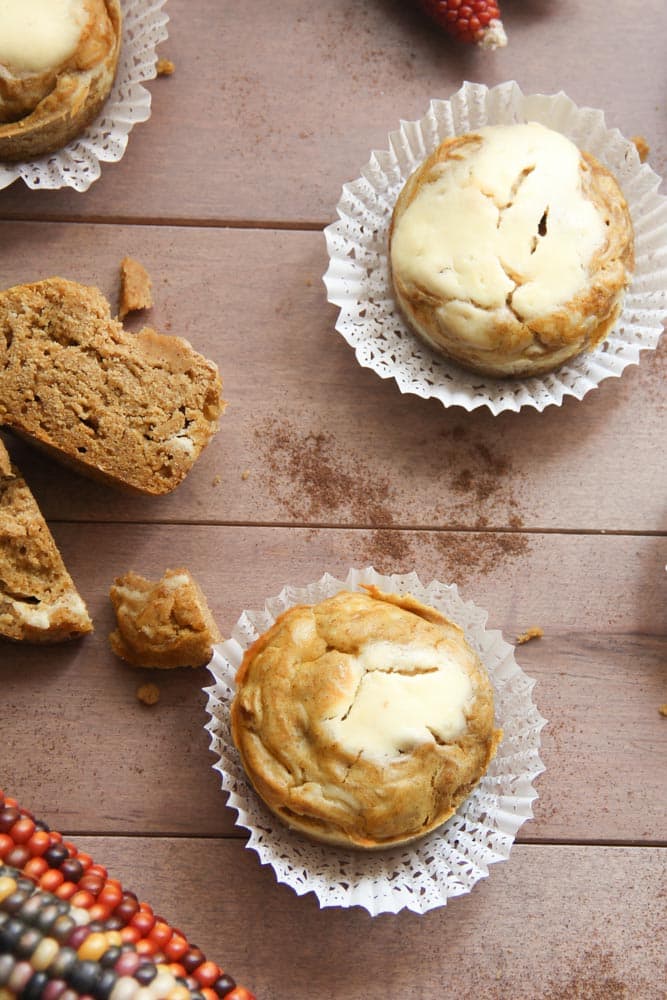 Gluten-free pumpkin cream cheese muffins that will send you straight into a fall nostalgia.
No worries though, these gluten-free pumpkin cream cheese muffins will not throw you into a sugar coma, being that they are low-sugar, gluten-free, low-fat, no oil added, and packed with pumpkin goodness.
Fall has officially arrived. *SIGH*  I'm not sure if I'm officially ready for this or not, that means winter isn't too far away.  I am ready for the crisp cool mornings, and the soft pitter patter of the rain on the roof, like this morning.
As soon as we had our first brisk morning requiring a jacket is when I knew the fall switch had just been flipped, I have no control over this.
My brain just knows when it's ready to start buying pumpkin in batches, dried beans in bulk, and enough canned tomatoes to get through the winter. I've never seemed to can enough tomatoes for the winter. I make way to much chili, like this beef crock-pot chili and vegetarian chili.
Warm, hearty chili is the way to my heart and stomach during these harsh Michigan winters.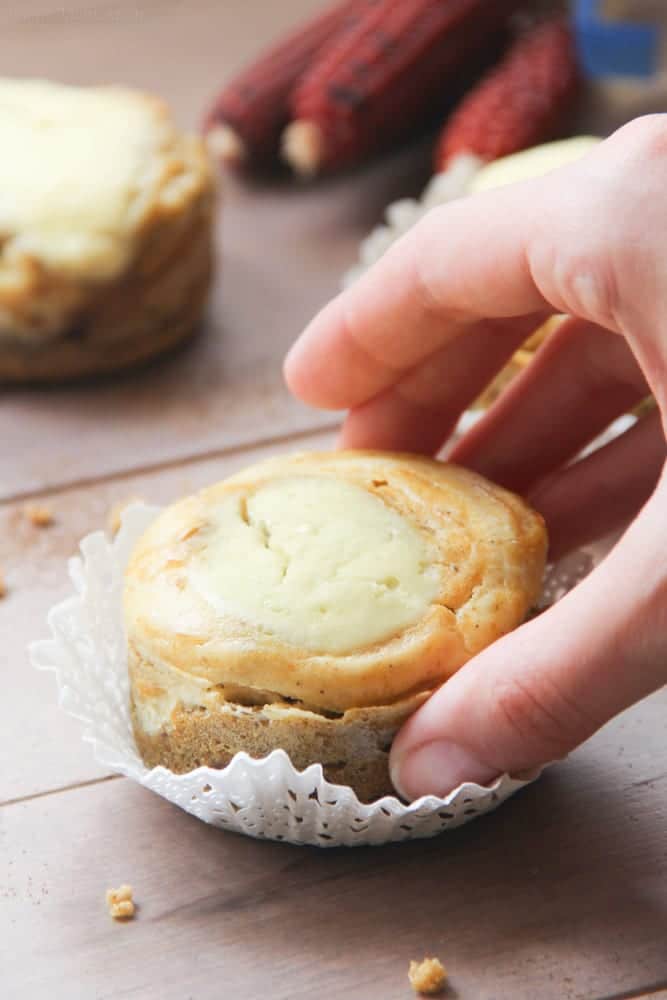 Warm, moist pumpkin cream cheese muffins are another way to my heart. I've always had a deep profound love for cream cheese danishes.
Anytime I'd been able to get my hands on a cream cheese danish fresh from the bakery, my entire day was complete. These pumpkin cream cheese muffins take my love for healthy, low-sugar, no oil muffins, and combine it with a rich, creamy, cream cheese center.
Throwing me back into my gluten days sans the gluten with the cream cheese center, best moment ever.
They are a denser muffin, which I find happens when using pumpkin. There is one thing I've found as a trick to help lighten gluten-free baking, cornstarch. Yep, cornstarch! Even adding it to pre-made gluten-free flours does some fluffy, airy goodness that is most often really needed in gluten-free baking.
Yes, taking a bite into these just give's me the bug to keep baking the comfort breads, cookies and muffins. Like pumpkin bread, pumpkin peanut butter cups, and oh so many more pumpkin recipes.
I think it's safe to say we bloggers freakin' love pumpkin season.