Easy Homemade Spaghetti Sauce made with all natural ingredients. Completely versatile sauce adapting to your tastes but adding your favorite ingredients like mushrooms, artichokes, olives!
I've been experimenting with spaghetti sauce for the past couple months, and really think I finally found the perfect and most simplistic way to make homemade sauce.
Just like the case in a clean eating lifestyle, homemade is ALWAYS better.
There is just something amazing about consuming something natural and homemade.
Knowing what I'm putting in my body gives me such a good feeling. It's just pure bliss.
The best thing is that not only does it make my happy but my tummy and body thank me for it! Has anyone else ever also realized when working out especially that if you eat like crap, you feel like crap?
This homemade marinara sauce is to far away from crap. IT IS SO GOOD.
Delicious Ingredients to Add To Your Homemade Spaghetti Sauce!
Mushrooms
Fresh Basil
Black Olives
Artichokes
Ground Beef
Ground Italian
Our Vegan Meat Replacement (which is what you see in the pictures)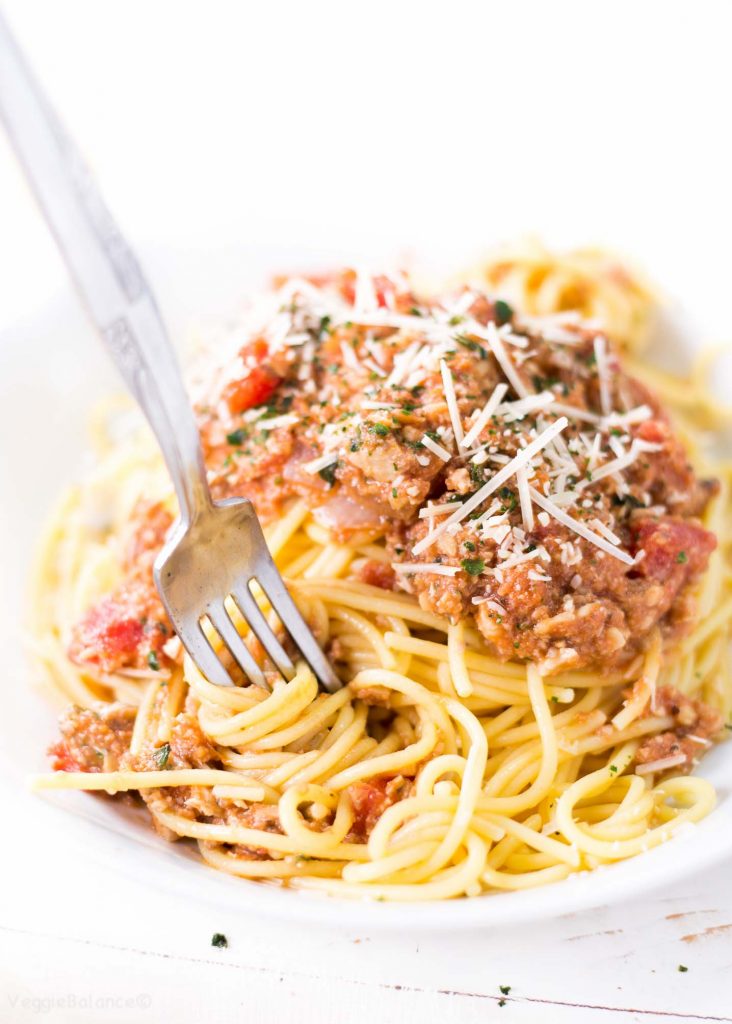 This is one of those recipes that doesn't take much work, just throw it in a pan, give it time and it'll turn into a delicious yummy-ness!
Literally by the time your pasta cooks the sauce will be ready, so it's not like it's much more work or time then using the store bought pasta sauce.
The hubby gave me a A++ on this and agreed when I started making it homemade that it is SO much better than store bought.
He is mainly decides if something is good by taste, he doesn't care if it's natural or what goes in it. Just that it tastes good. Love how simple he is.