Cookie Dough Truffles recipe and made egg-less with just 7 simple ingredients. Your guests will be delighted to have these for a treat.
(Gluten-Free, Dairy-Free and Vegetarian)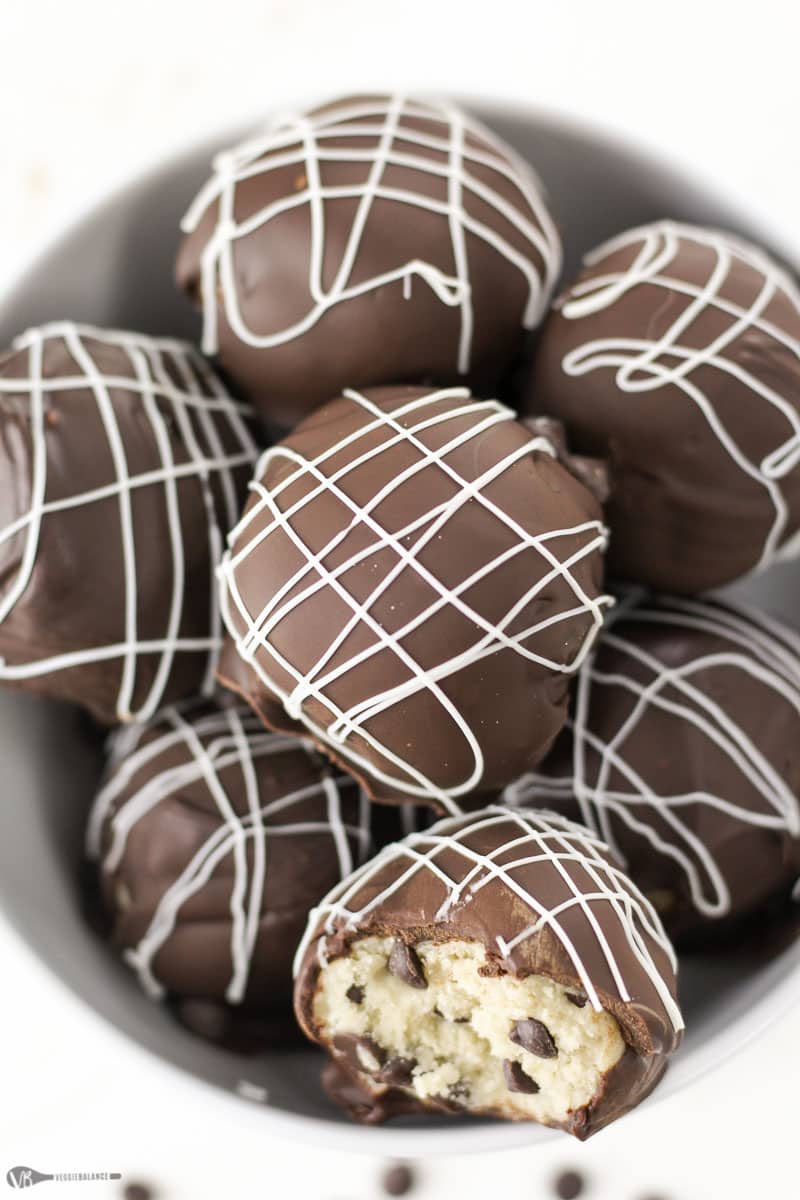 After posting our edible cookie dough recipe last month, I made a discovery: You are all edible cookie dough lovers, too! I knew there was a reason we were friends. 😉
Let's take it a step further, eh?
Say hello to cookie dough truffles!
Eating cookie dough straight from the bowl is all good for your late night cravings. Been there, done that.
However, you can't just bring a bowl of edible cookie dough to work or holiday parties. // Orrrrrr can you?
No, probably not.
Solution: Coat them in chocolate and we have ourselves cookie dough truffles!!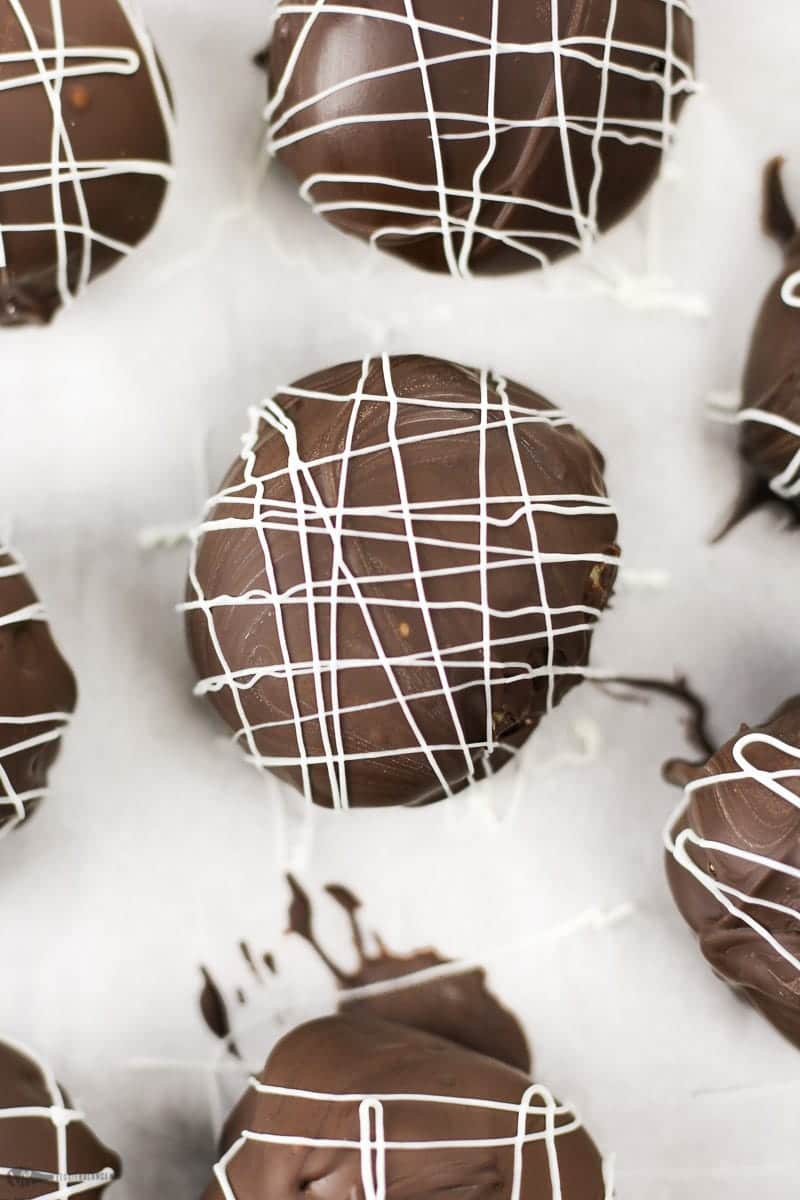 Cookie dough truffles almost too easy and simple? Perfect.
I guarantee that if you bring a batch of  Cookie Dough Truffles to your workplace, you will get the best co-worker ever award. // Yessssssssss that is a thing and isn't that what we all strive for?
Or if you don't have co-workers to give these to, at least this is a fancy pinky up way of eating edible cookie dough vs. eating it right from the bowl.
Really, these would be perfect for holiday gifts, too. So simple to make, but so unbelievably fancy looking. Isn't that pretty much what we are all about here at VB?
Decorate however you would like, with festive colors to match the holidays, sprinkles, or even make them Halloween spooky with eyeballs. // I almost did this, but something in my inner 'I love taking pictures of desserts' went with the classic white chocolate drizzle.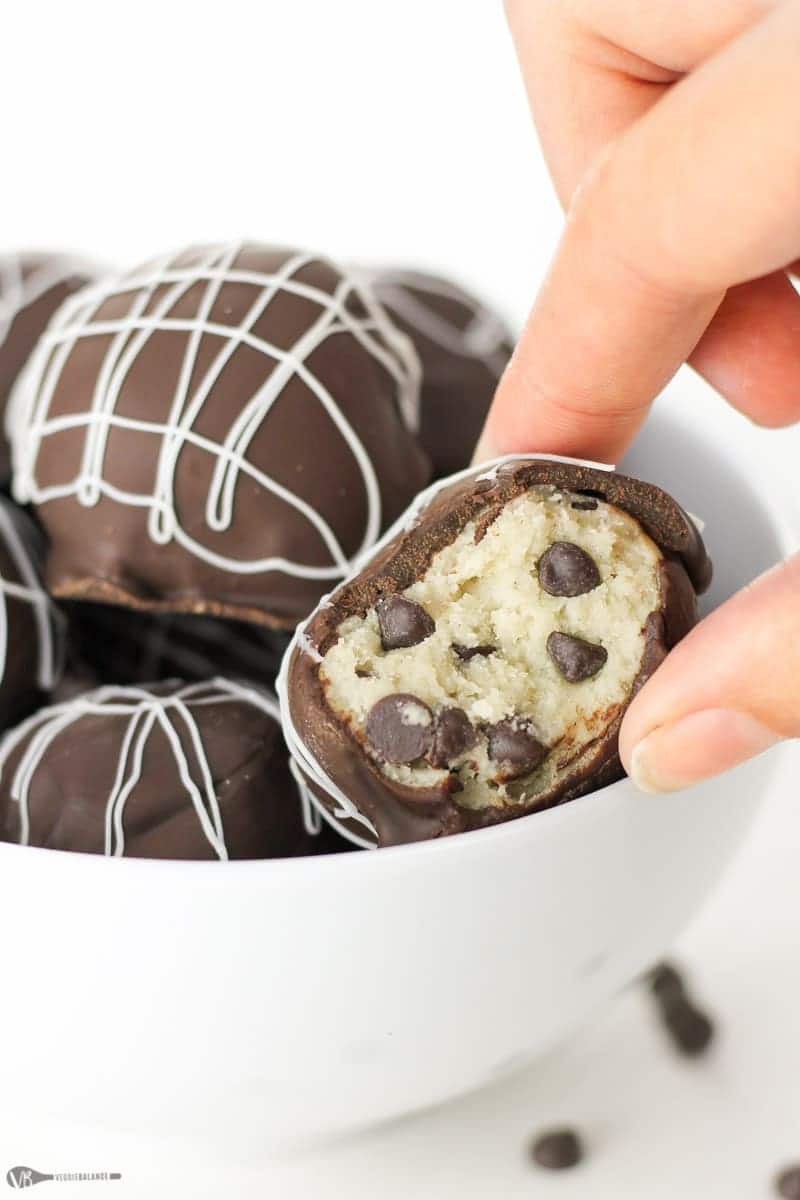 There is actually a perfect chocolate-to-cookie-dough ratio with these cookie dough truffles. Don't get me wrong, I love cookie dough all by itself, but adding an extra bit of chocolate in there does some good for the soul.
Don't believe me? Well, all you got to do is try it for yourself.