Gluten Free Drop Biscuits are by far the easiest and tastiest biscuits you'll ever make. Perfectly mimicking those Bisquick biscuits I grew up on.
(Gluten Free, Dairy Free friendly)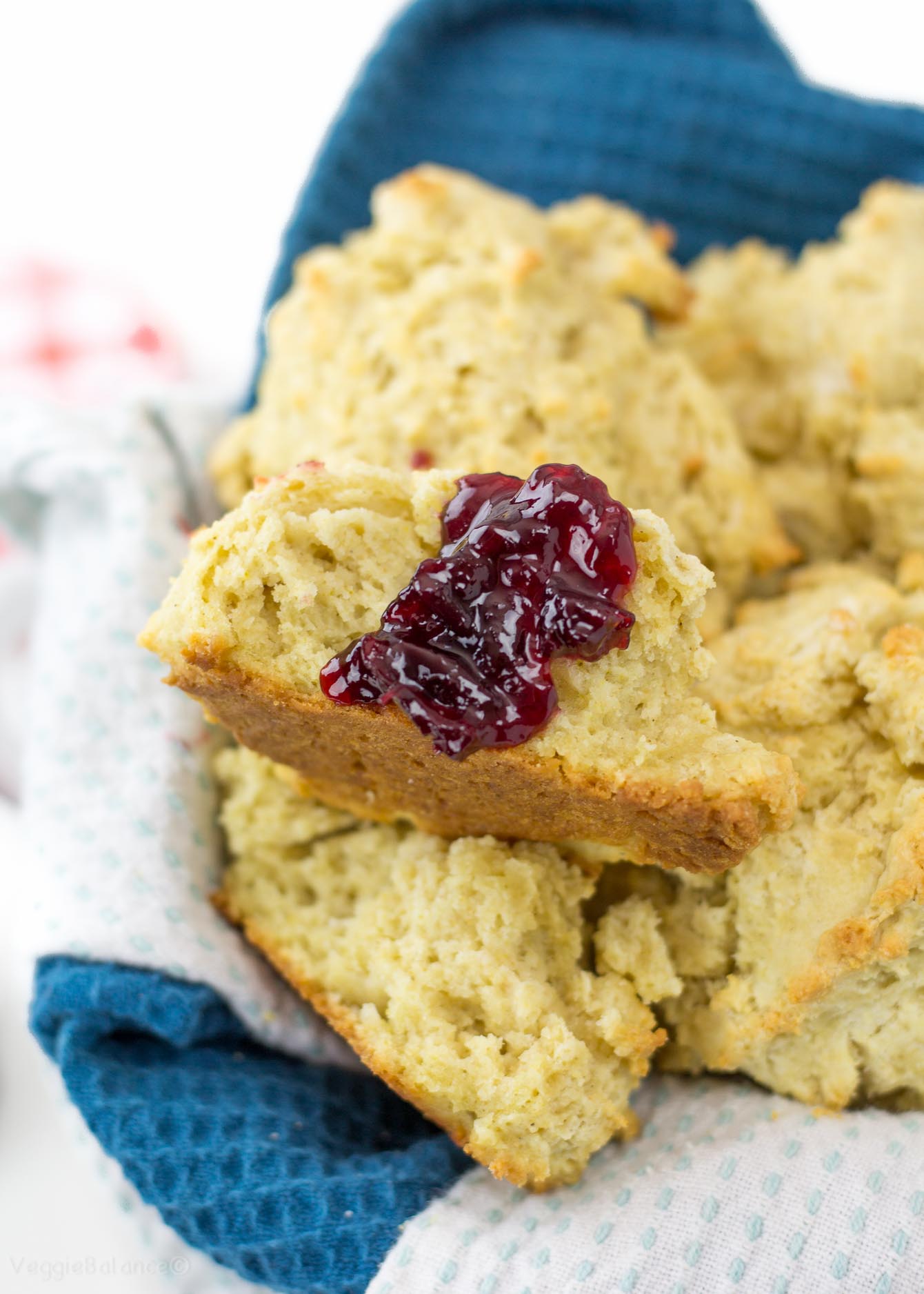 My mother was the bisquick queen. It's what we grew up on, along with Jiffy Blueberry Muffins and Beef Stroganoff. She's always been all about the no-fail recipes … andddd obviously I can't eat any of those anymore.
Take me back to my childhood, Gluten Free Drop Biscuits.
These did not fail me. I've made the full fledged gluten-free cut out biscuits before and they are delicious but, let's face it, I am lazy. If we have not established this after 3 years … I AM LAZY.
When I was a kid, Drop Biscuits were an addition to almost every meal.
For breakfast with honey, YESSSS.
Lunch with some peanut butter and jelly.
Dinner with any kind of dish you could imagine. Guaranteed they would be on the side to our Honey Mustard Pressure Cooker Pork Chops.
Dessert with Strawberries! (Coming Soon)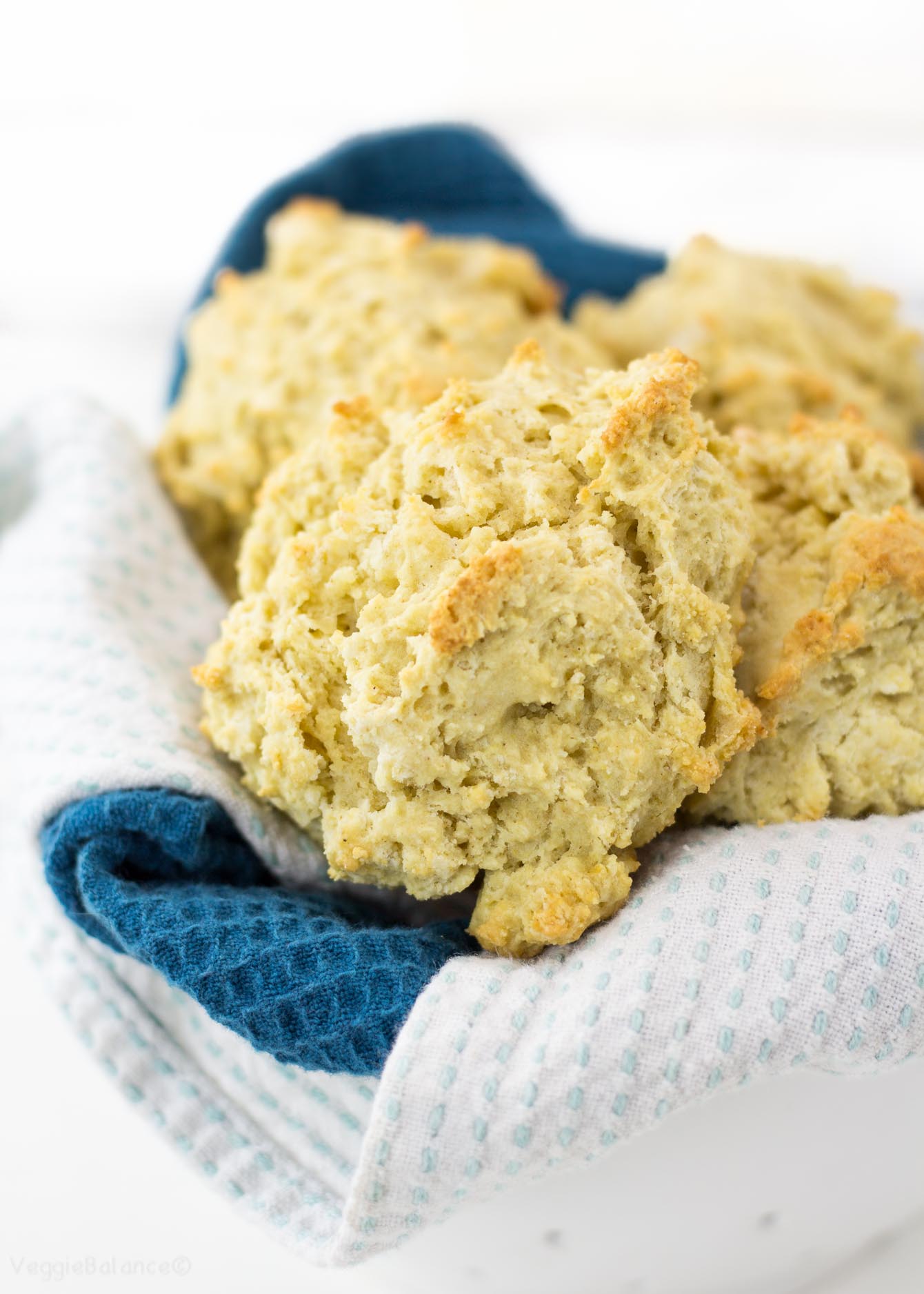 As I said, my mother was the drop biscuit queen. I happily take that torch and run with it … and you're more than welcome to join me.
Simply whisk together your dry ingredients, mash in your butter to create a fine meal and then fold in your wet ingredients. It is that easy.
Even though I practically grew up on Bisquick before and have to say, these gluten-free drop biscuits are way better. (Sorry Bisquick.)
TIP: I've found they are super moist and are fabulous for traveling BUT will get a little moldy by the second day if just left on the counter. Best if you store them in the refrigerator or plan to eat them quickly.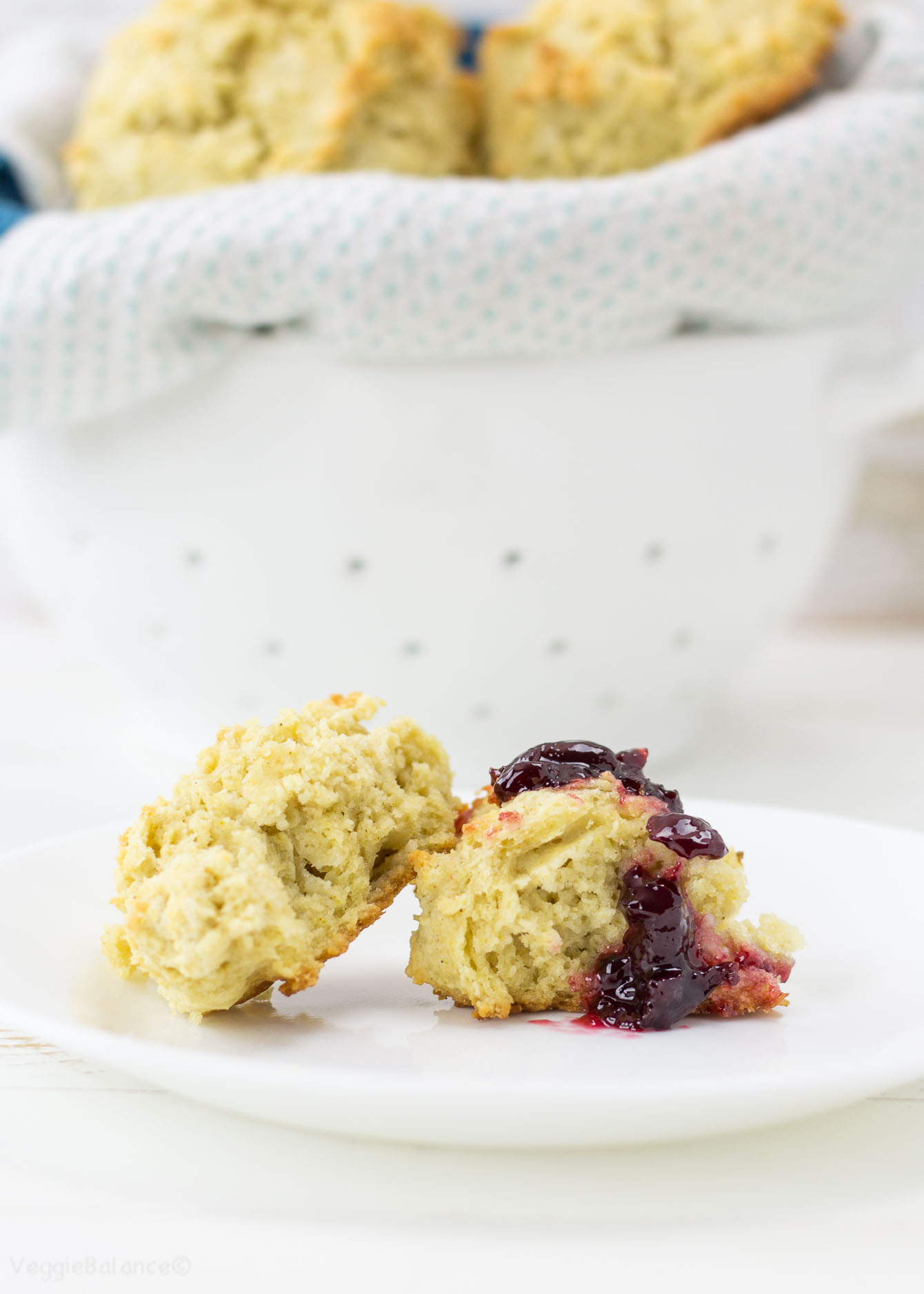 I took them with me on our Jamaica adventure and they were PERFECT for the trip there.
So whether you want to become the drop biscuit queen or you simply want some darn gluten-free biscuits that are quick and easy to make, we've got you covered.
RECIPE NOTE: For some reason readers have reported having a very different result than what we have experienced when testing and making these ourselves. We cannot figure out how they are getting these results but have a few theories.
Butter. You want to make sure that the biscuit batter is cold. If the butter is warm we've found they will spread out a bit more.
Try using 1/2 cup of milk to start as some readers have reported having better luck with this amount.