No Bake Peanut Butter Chocolate Energy Bites bring a protein packed burst of energy to keep you going without the gluten!
(Gluten-Free, Dairy-Free, Vegan Nut-Free Option)
Let's dive into these little divine No-Bake Peanut Butter Chocolate Energy Bite Breakfast Balls. These little delicious bites of peanut butter chocolate are in good company in our new gluten-free cookbook and are the perfect example of the types of recipes you'll find in it.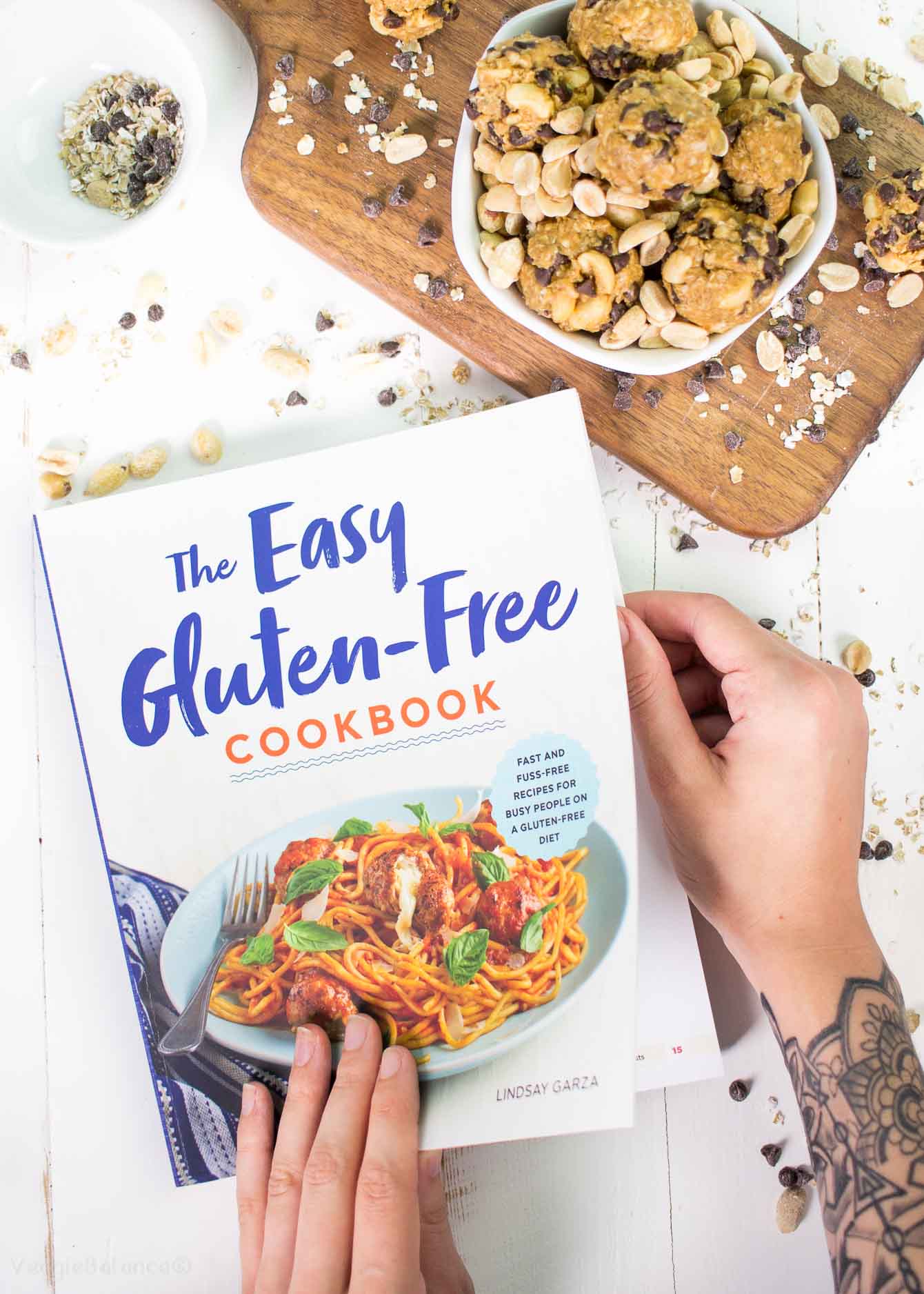 Quick, easy and simple ingredients to make something delicious. You all know by now, that is how we roll here. Easy food please.
The way life has been going, we need to roll with simple food even more than normal. These No-Bake Peanut Butter Chocolate Breakfast Balls have been lifesavers with a cup of tea in the morning.
I'm not the type of person to skip breakfast. However, I keep finding myself waking up and just GOING. Next thing I know, it's 2 p.m. and I've been on my feet all day going back and forth from the kitchen to the studio.
These are the kind of days that call for energy bites.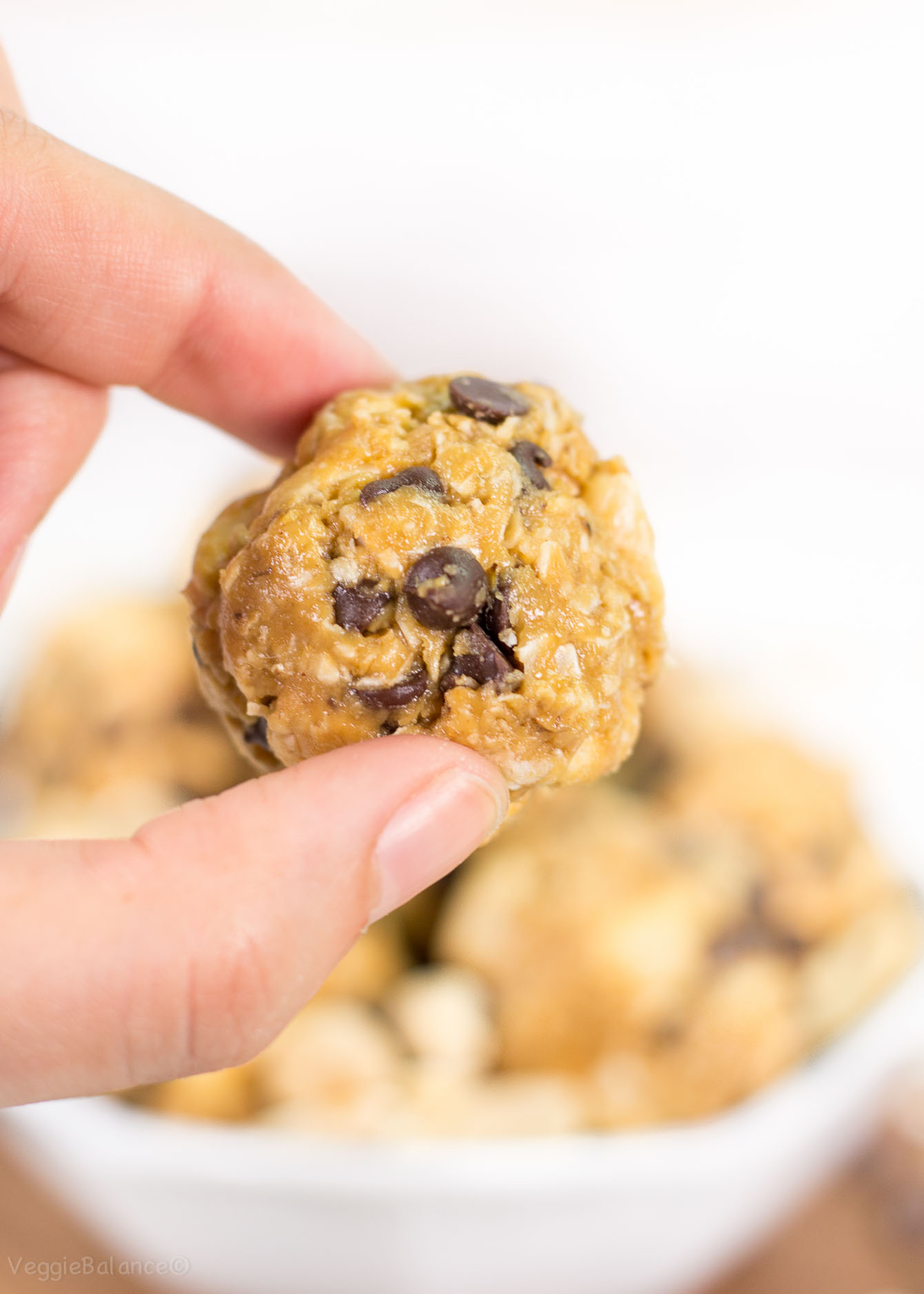 Are you picking up what I'm putting down? Life can be chaotic and even when it's pure chaos we still have to eat. Instead of picking up a froyo or bar of chocolate for breakfast, let's go for these No-Bake Peanut Butter Chocolate Breakfast Bites
Am I the only one who will have froyo for a meal? Not my strongest moments, but hey I'm only human.
Breakfast energy bites are definitely a better option.