Paleo Shepherd's Pie bring a classic dinner with a modern, gluten-free twist. You're sure to enjoy this healthy way to hide greens from your kids, big and small. (Gluten free)
Meat containing dish #2. Over the past months I've worked myself up to eating meat again. Believe me, this has been no easy feat. Say hello to my first taste of beef in a very long time.
Shepherds pie happens to be one of my husbands favorite meals of all time. Thought it was fitting to fix up a favorite meal of his that hasn't been made in a long time.
I found a great recipe that inspired me. I changed the ingredients here and there but it was definitely an inspiration and my favorite thing about it was it hid greens in the shepherd pie! Perfect for my husband who 'hates all things green'.
Sometimes I feel I have a big child on my hands. Guess it's good to prepare myself if we ever decide to have children. But truthfully, I can barely handle my fur children half the time.
Especially my dog Cooper who I love a lot, but boy, he has his issues. He looks all innocent and cute here, but don't let the dog fool you. He'll eat your plate clean in a second as soon as your turn your head. No Dinner for You!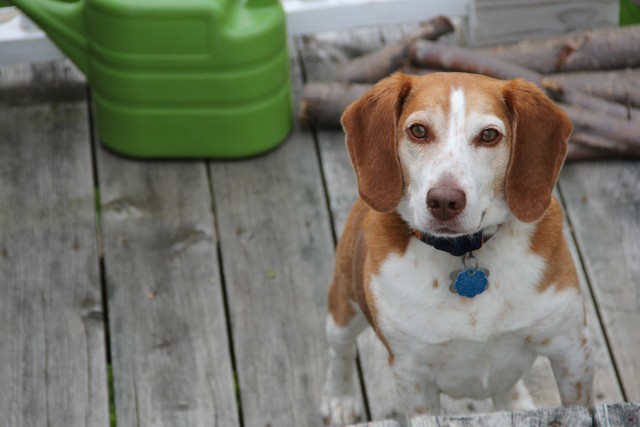 I've scheduled my shoulder surgery, I am affectionately calling it D-day. It is less than a month away. I injured my shoulder over 6 months ago now.
I've pushed through the pain through my runs and kept up with my physical therapy to keep it as strong as I can. I've finally come to terms that this surgery has to happen.  I've been very hesitant as sensitive as my body is and anything out of my normal routine tends to send my body into a crazy spiral.
BUT, it needs to be done. For those who have shoulder injury experience it'll be a labrum repair, which unfortunately has a history of being known for a nasty long recovery time.
I currently run with my arm pinned to my side not swinging (say hello to slow running), can't knit/crochet, sleep on my right side (annoying), lift/carry/push anything heavy, photography without a tripod is impossible without days of pain later.
The lists goes on. It needs to be done. I'm 25 and this is not a way to live life.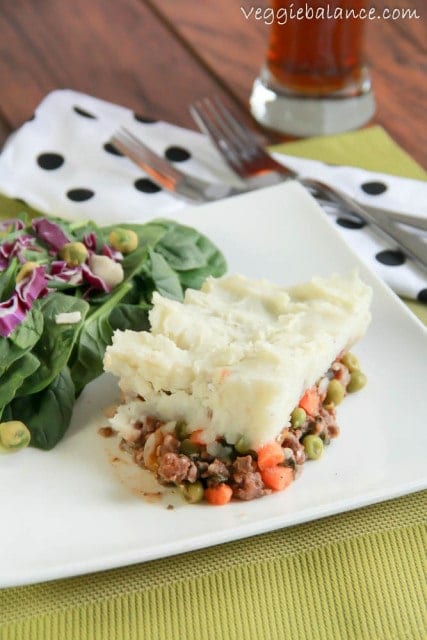 So back to this shepherds pie. Knowing the amount of greens that were just packed into this meal definitely made me a happy girl, and topping that with mashed potatoes, well I was in heaven.
I love potatoes. I know it's not strict paleo; but as I've said numerous times, and I'll say it again.
CREATE YOUR OWN DIET! A healthy diet of course. But potatoes are natural and packed with Vitamin B6, Potassium, Copper and Vitamin C. Might be my Irish roots, but my body loves them so therefore they are in my diet. 🙂